Trusted by leading companies focused on employee culture and experience







How can we help?
An HR process consultant is ready to understand your goals—and show you how to solve them.
A quick consultation with an EX or HR software expert to better understand your requirements.
A product tour focusing on your challenges and HR Cloud's tailored solutions.
Guidance on how to move forward on the project.
* Denotes required fields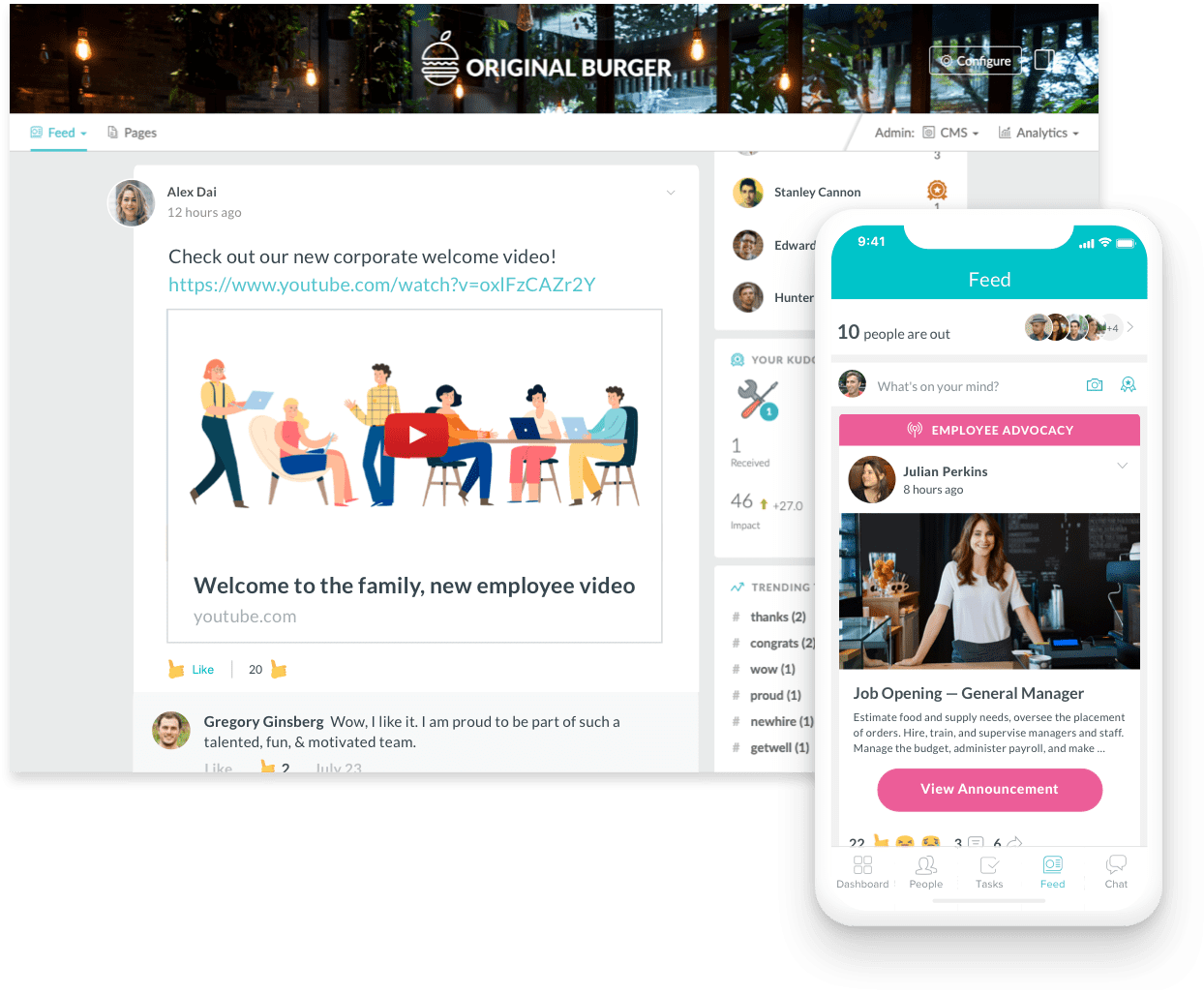 Keep Your Client-Facing Talent Engaged
An exceptional employee experience can increase productivity, transform company culture, and elevate the company brand. More, an engaged workforce is proven to provide a critical edge in helping companies outperform the competition and strengthen the bottom line.
Workmates delivers all the tools you need to communicate and engage frontline workers to help them feel like a well-informed valuable member of the team.

Kudos and Rewards
Peer-to-peer recognition is a great way to foster a sense of community and build a new culture focused on excellence. Workmates lets any employee use "kudos" to give a digital high five to recognize a co-worker's accomplishments and the great work they do every day. Kudos can even be linked to rewards such as gift cards, corporate items, and more.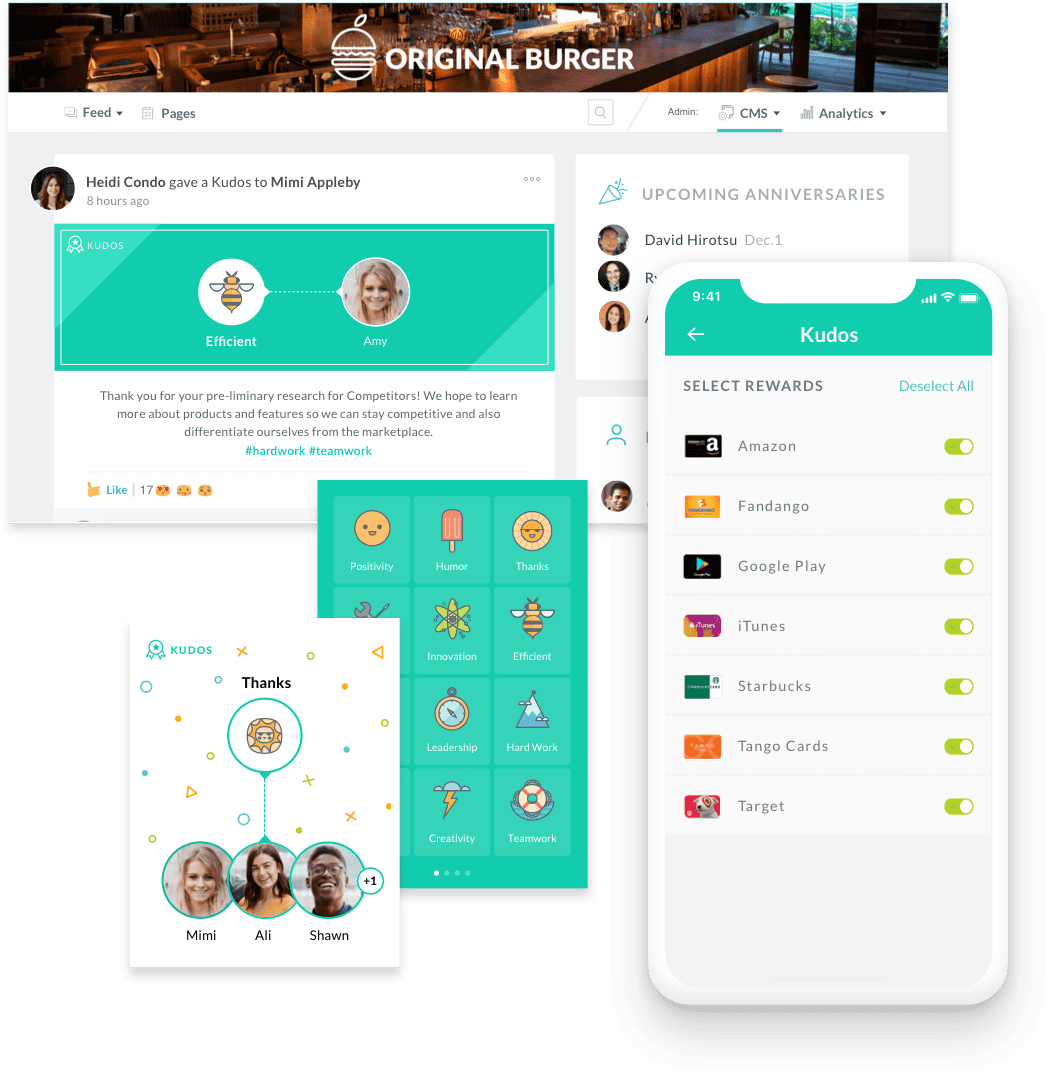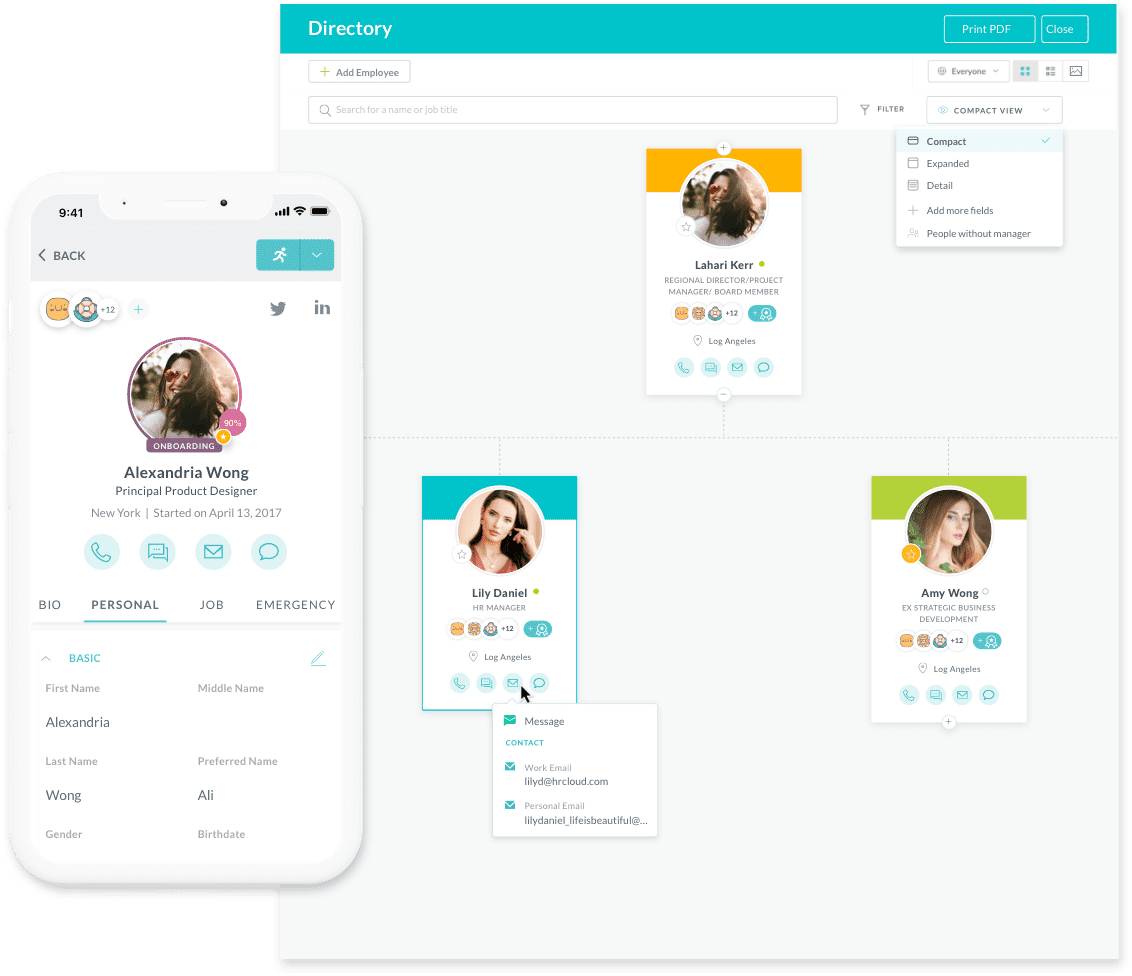 Frictionless Communication Intranet
Workmates is also a modern, social employee intranet. Portals, pages, and content can all be created based on employees' roles, location, department, org chart hierarchy, and more. Employees can find and share internal communications with selected individuals or larger groups.
With the Workmates employee solution, frontline workers always have easy access to all the information they need to do their jobs, leading to the best employee experience possible.

Our customers love us
HR Cloud was recently awarded High Performer 2019 by G2 Crowd. This determination was made by comparing user satisfaction scoring and market presence with other metrics—in short this means our customers love HR Cloud, and so will you!