Trusted by leading companies focused on employee culture and experience






With centralized newsfeeds, intuitive company directories, and the ability to post pictures, gifs, polls, and surveys and more, Workmates makes collaboration a natural activity for young talent.

How can we help?
An HR process consultant is ready to understand your goals—and show you how to solve them.
A quick consultation with an EX or HR software expert to better understand your requirements.
A product tour focusing on your challenges and HR Cloud's tailored solutions.
Guidance on how to move forward on the project.
* Denotes required fields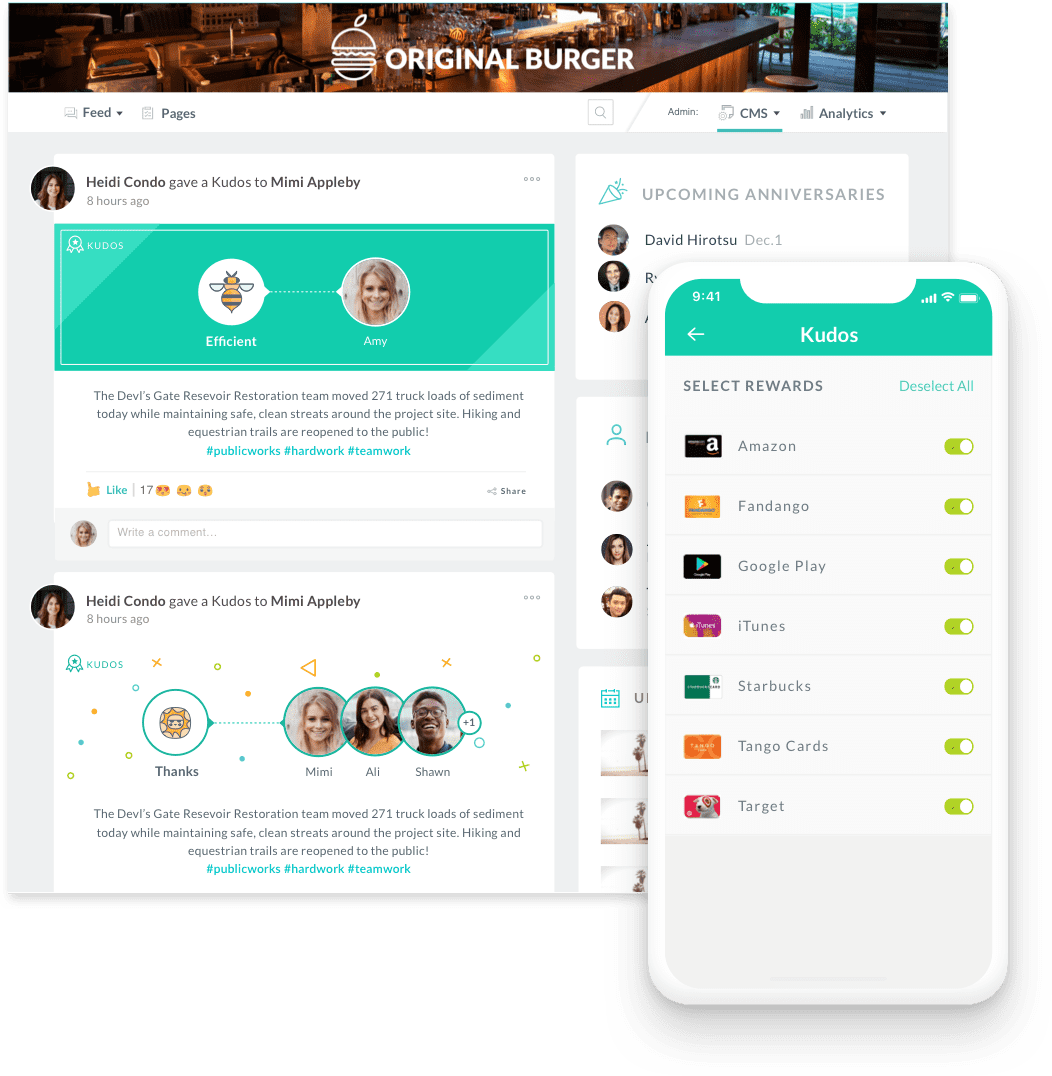 Give Employees an Official "Kudos" to Maximize Engagement
Give younger workers the rewards and recognition they crave —and the tools they need to praise their peers. With kudos, Workmates' rewards and recognition feature, you can give any employee a virtual high five to celebrate a particular accomplishment.
You can even tie kudos to points that can be redeemed for gift cards, corporate items, and other prizes, all to create a culture focused on success.

Engage Millennial Employees in the Workplace with our Mobile Employee App
Younger employees are used to managing all aspects of their lives on their phones. Now the same is true with Workmates and its mobile HR app that gives employees "anywhere-anytime" access to HR information, schedules, corporate information, and so much more.
Now millennials employee always have the information they need, even when they're not in the office.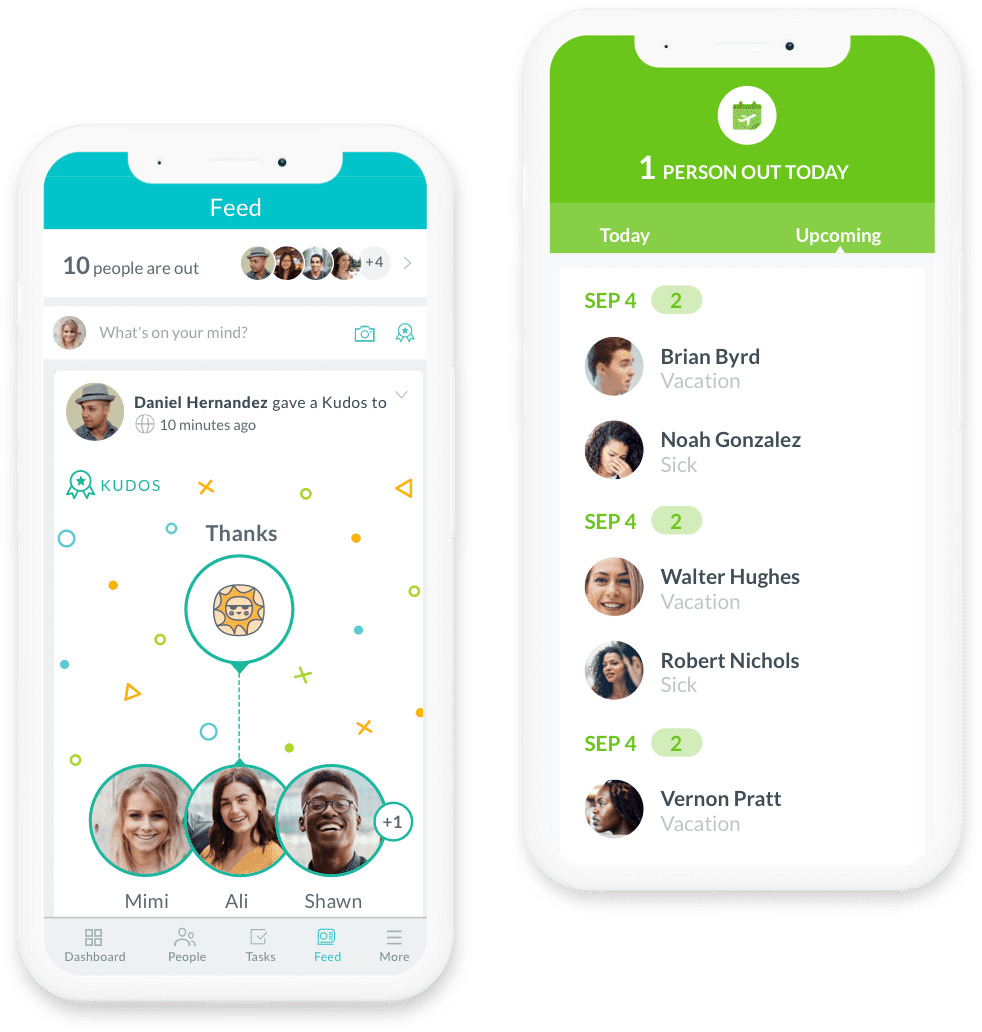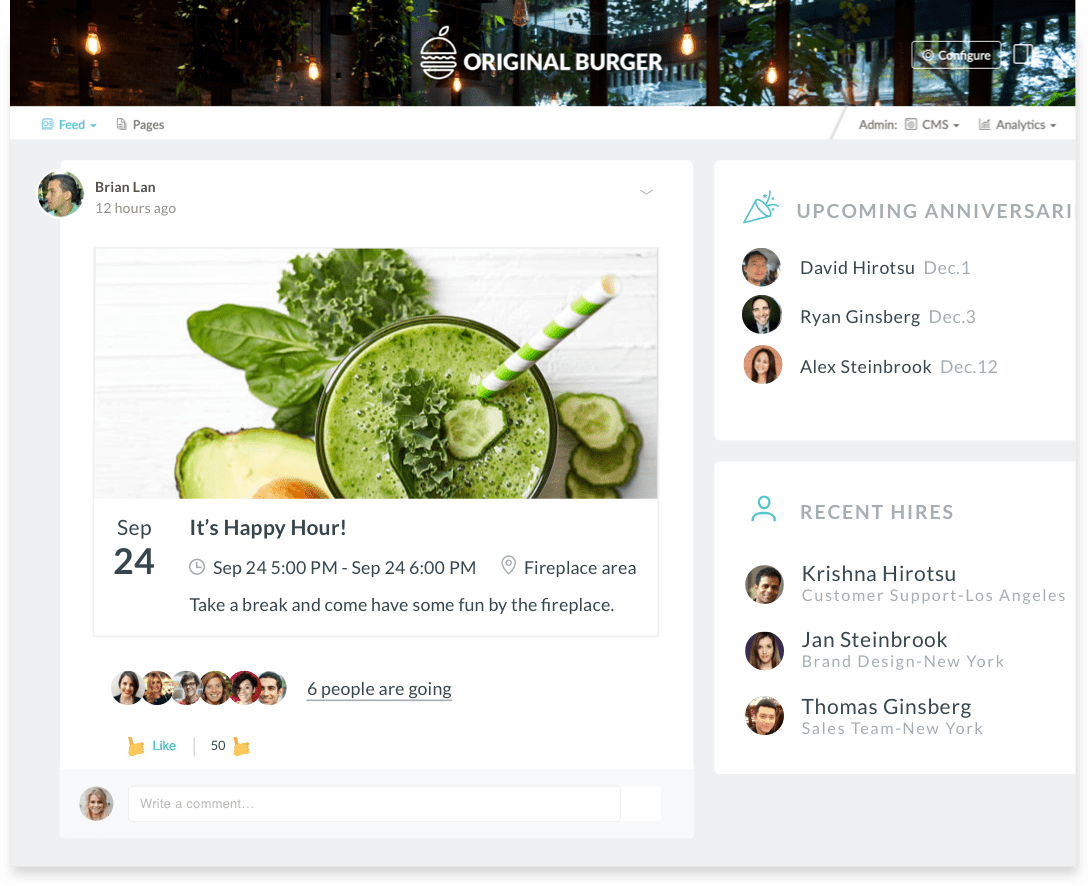 Easy-to-use, Intuitive Interface
We designed Workmates with millennial workers in mind. This employee solution offers an easy-to-use, simple interface that will increase adoption and use, and minimize training or the need for additional support. Any employee, especially younger workers, will embrace all that Workmates has to offer.

Our customers love us
HR Cloud was recently awarded High Performer 2019 by G2 Crowd. This determination was made by comparing user satisfaction scoring and market presence with other metrics—in short this means our customers love HR Cloud, and so will you!