Trusted by leading companies focused on employee culture and experience







How can we help?
An HR process consultant is ready to understand your goals—and show you how to solve them.
A quick consultation with an EX or HR software expert to better understand your requirements.
A product tour focusing on your challenges and HR Cloud's tailored solutions.
Guidance on how to move forward on the project.
* Denotes required fields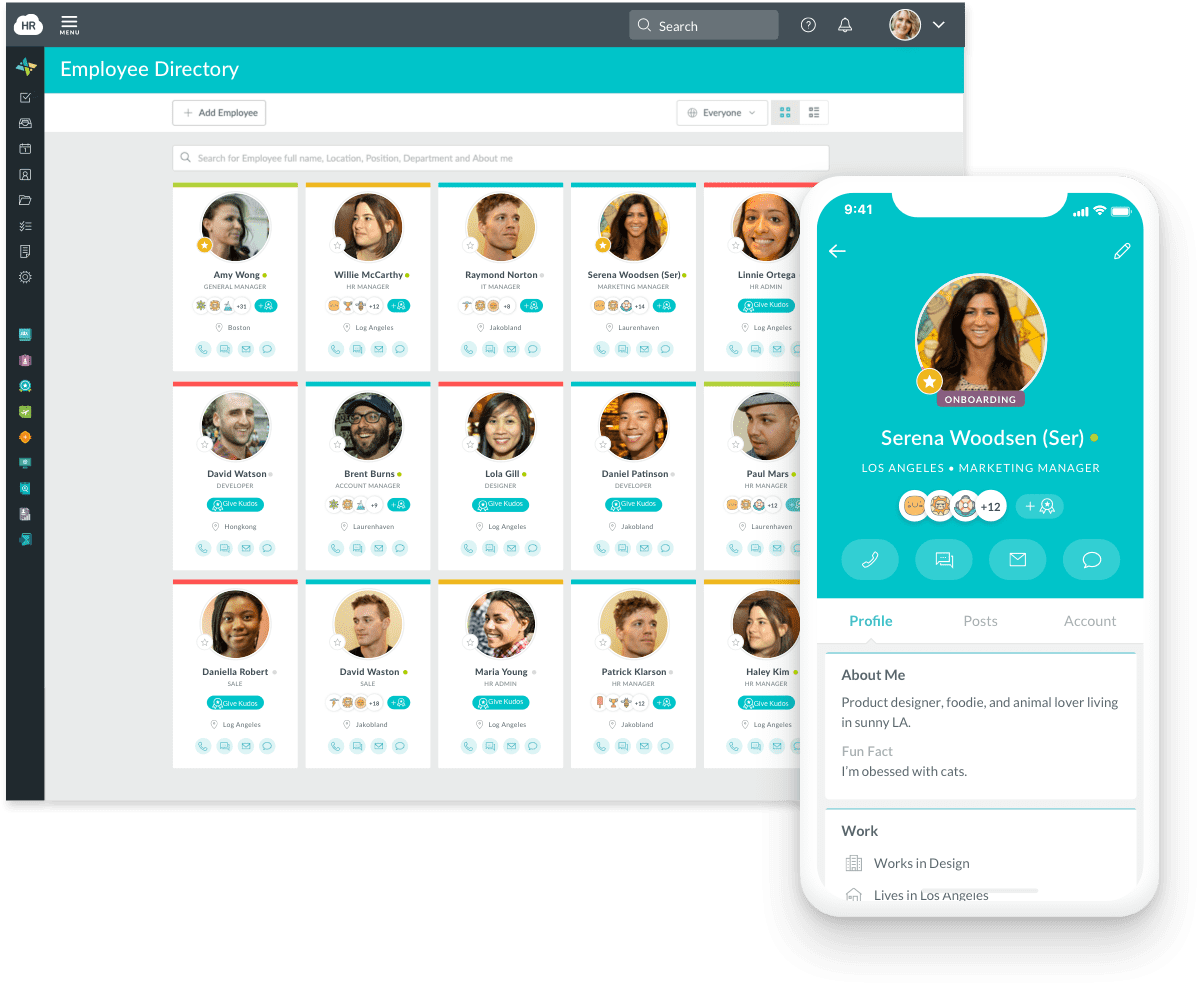 Improve Communications with Remote and Distributed Teams
Without the right tools, you could face communication issues that may snowball into larger challenges, such as disengaged employees.
Workmates puts communication directly in employees' hands and facilitates natural information sharing and collaboration. With Workmates, remote employees and the global workforce consistently feel informed, valued, and part of the team.

Maximize the Employee Experience and Company Culture with Kudos and Rewards
With Workmates, any employee can give a "kudos," a digital high five to recognize a peer for their contribution or achievement.
Highlighting exemplary behavior becomes fun and encourages future effort that begins to transform your culture.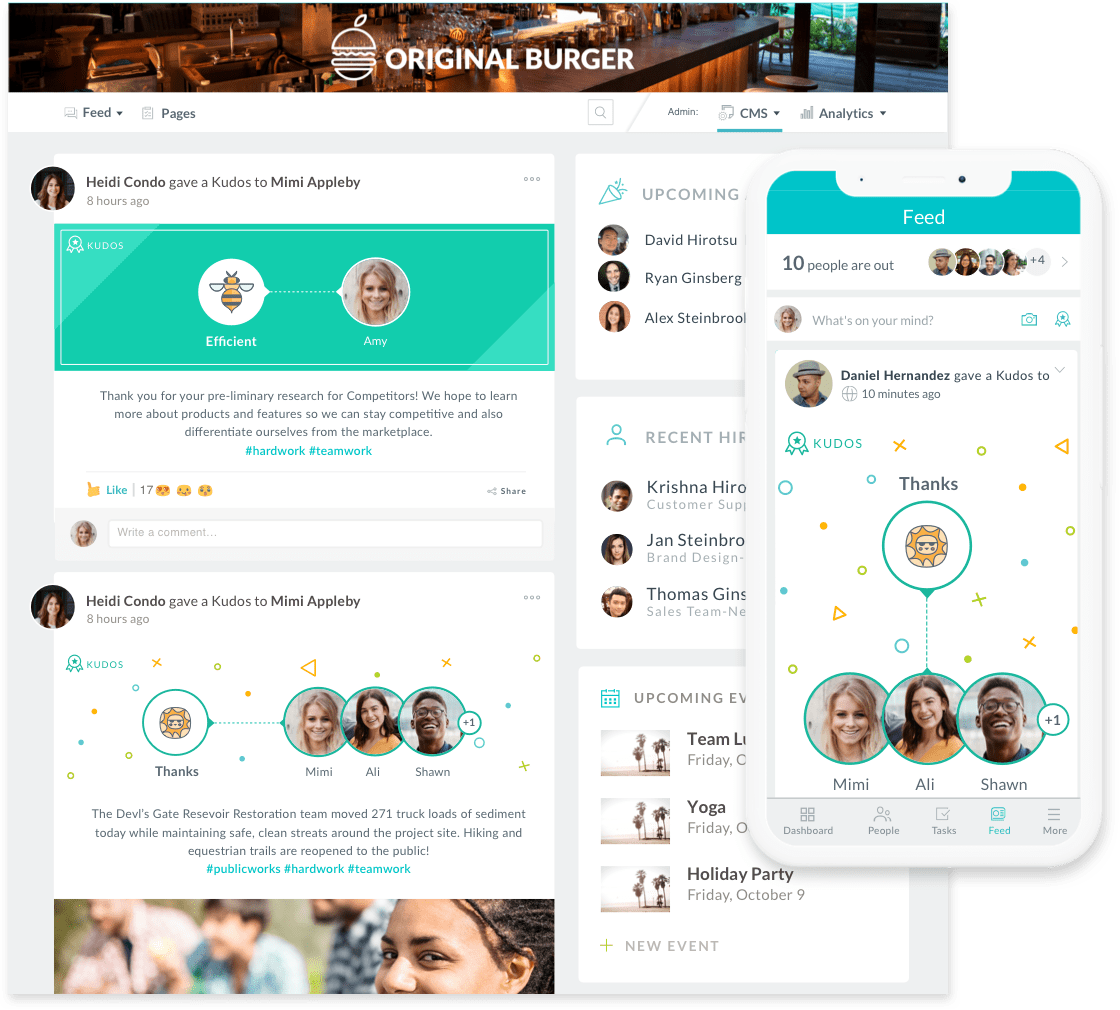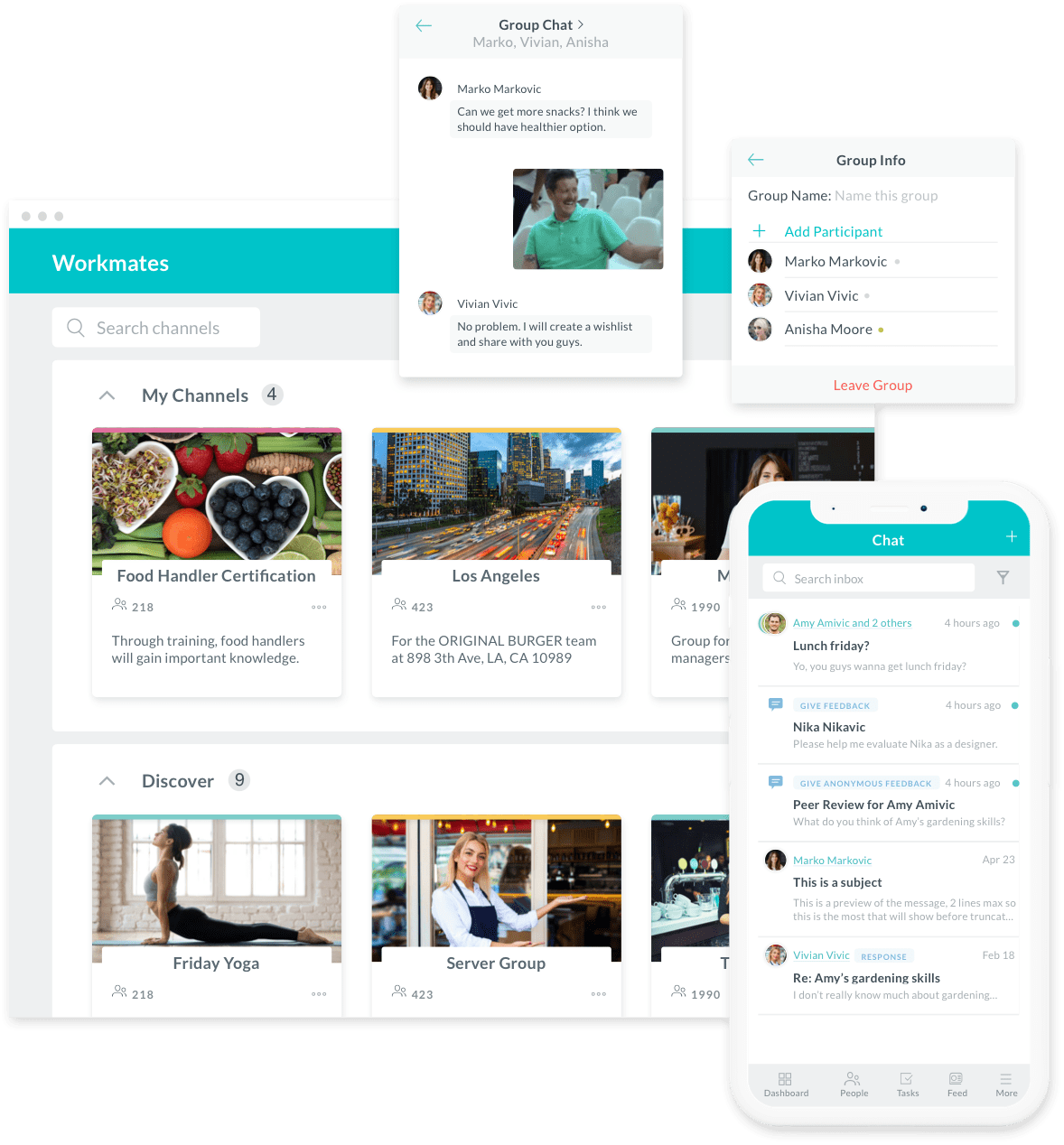 Your Team Comes Together Wherever They Are
Without the right employee solutions, managers and HR teams simply can't meet with remote employees individually to keep them informed and up to date on the latest company news.
Workmates overcomes this issue and enables all team members to communicate effectively—in the way they prefer—to get the information they need, exactly when they need it.

Our customers love us
HR Cloud was recently awarded High Performer 2019 by G2 Crowd. This determination was made by comparing user satisfaction scoring and market presence with other metrics—in short this means our customers love HR Cloud, and so will you!