Workmates Can Help with Reducing Employee Turnover
High employee turnover is unfortunately a very common challenge that organizations face in trying to create an excellent employee experience. If you are experiencing high turnover at your company, here are some factors that could be contributing:
Lack of growth opportunities,
Poor management support,
Excessive workload and burnout,
Negative work culture.
Growth opportunities are essential to engage employees and keep them motivated, while insufficient management support fails to make employees feel valued. Workload and burnout could signal that employees are being overworked without adequate resources. And a negative culture leads to disengaged employees who are more likely to quit.
Recognition and Rewards
Foster a culture of appreciation and motivation within your organization with our Employee Recognition feature. Recognize and incentivize exceptional performance through our Rewards and Badges system, encouraging continuous growth and a sense of achievement.
Polls and Surveys
Workmates platform makes it so easy to create and send employee polls, surveys, and pulse surveys—all to collect real-time feedback to drive the business.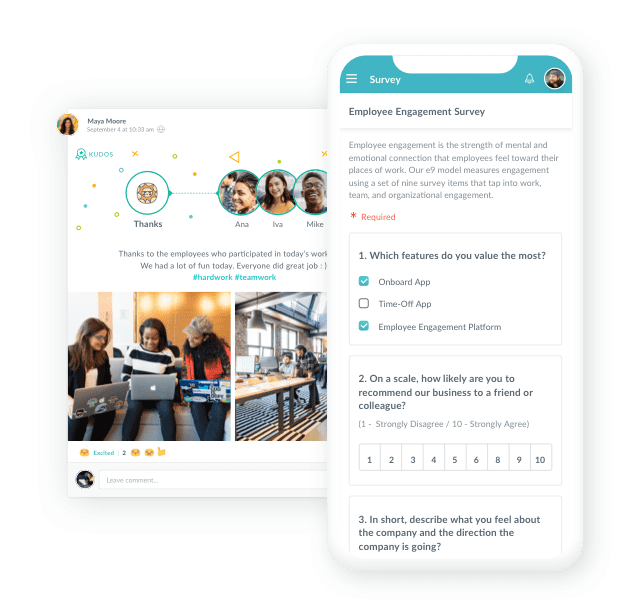 Learn More About How Workmates Can Help Your Business Grow
Contact us for a free demo where we show you how Workmates can benefit you and your employees
Book Your Free Demo
Workmates © 2023 All rights reserved.