HR Cloud
®

's Poll
and Surveys Deliver Powerful Insights, Easily
HR Cloud
®

now makes it so easy to quickly develop and send employee polls and surveys, all to produce real-time visibility into what's needed to generate business success.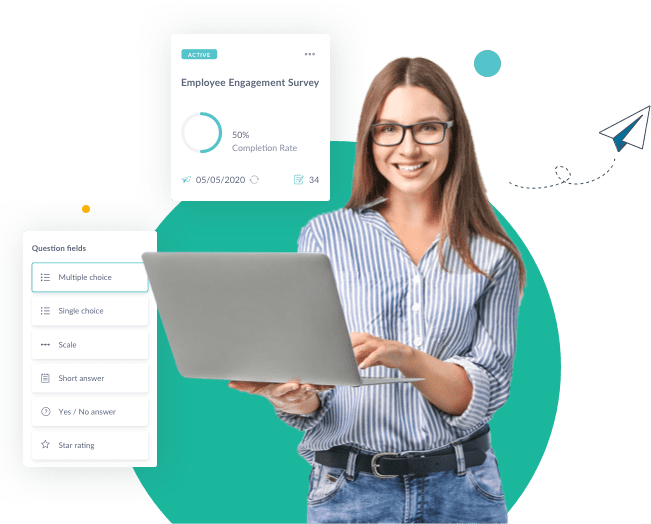 Trusted by leading companies focused on employee culture and experience






In today's fast-paced world, businesses simply don't have time for surveys
that take too long, or are only sent once a year. HR Cloud®'s Workmates
platform makes it so easy to create and send employee polls, surveys, and
pulse surveys—all to collect real-time feedback to drive the business.
Check in with the workforce and get an immediate understanding of your employees
How much information can you really get by sending employee surveys once a year (or even less frequently)? Now you can quickly develop and send employee pulse surveys when the mood strikes to check in with the workforce and gather the information you need to move the needle.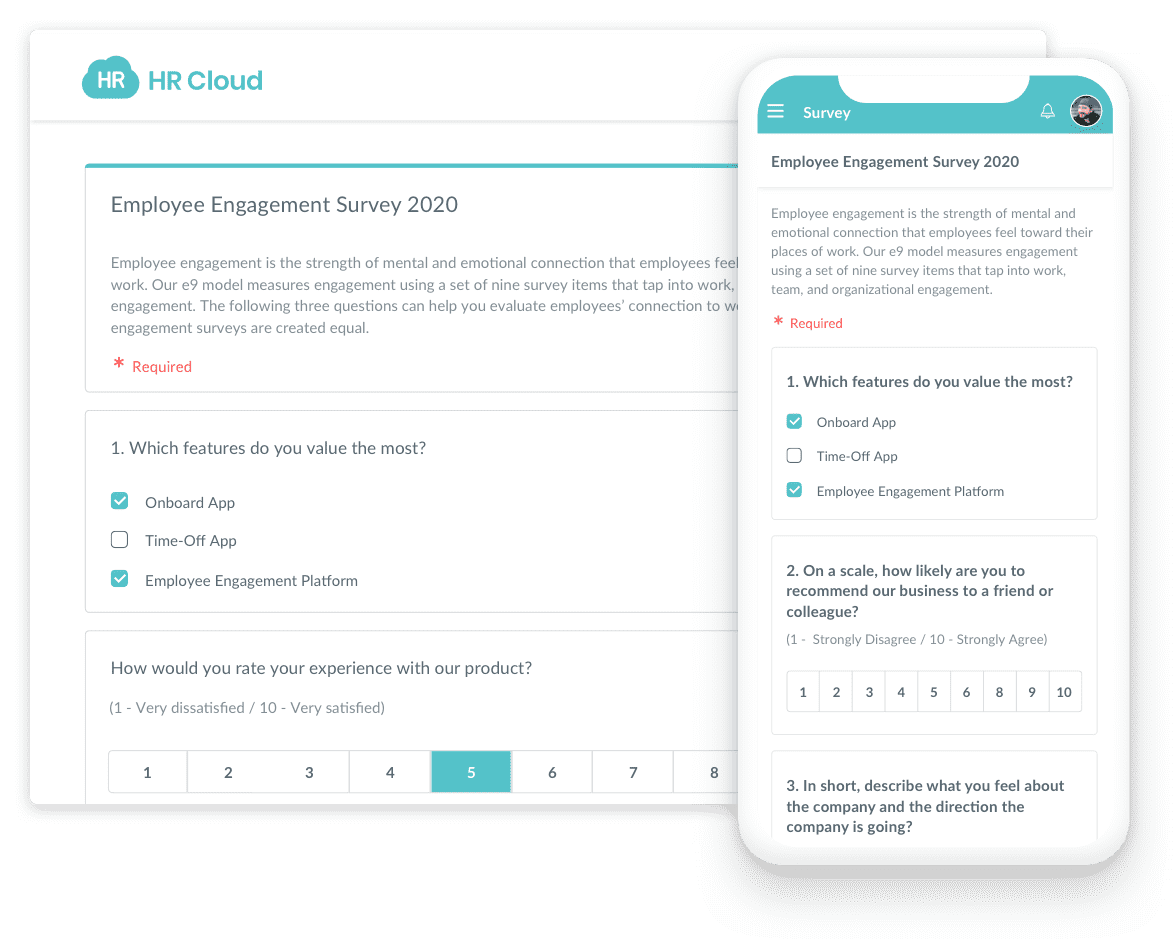 Survey Builder
We designed our solution to carefully walk you through every possible step related to creating the ideal employee survey or poll. Nothing will be overlooked and you can quickly plan the audience, specific questions, the delivery time, and much more.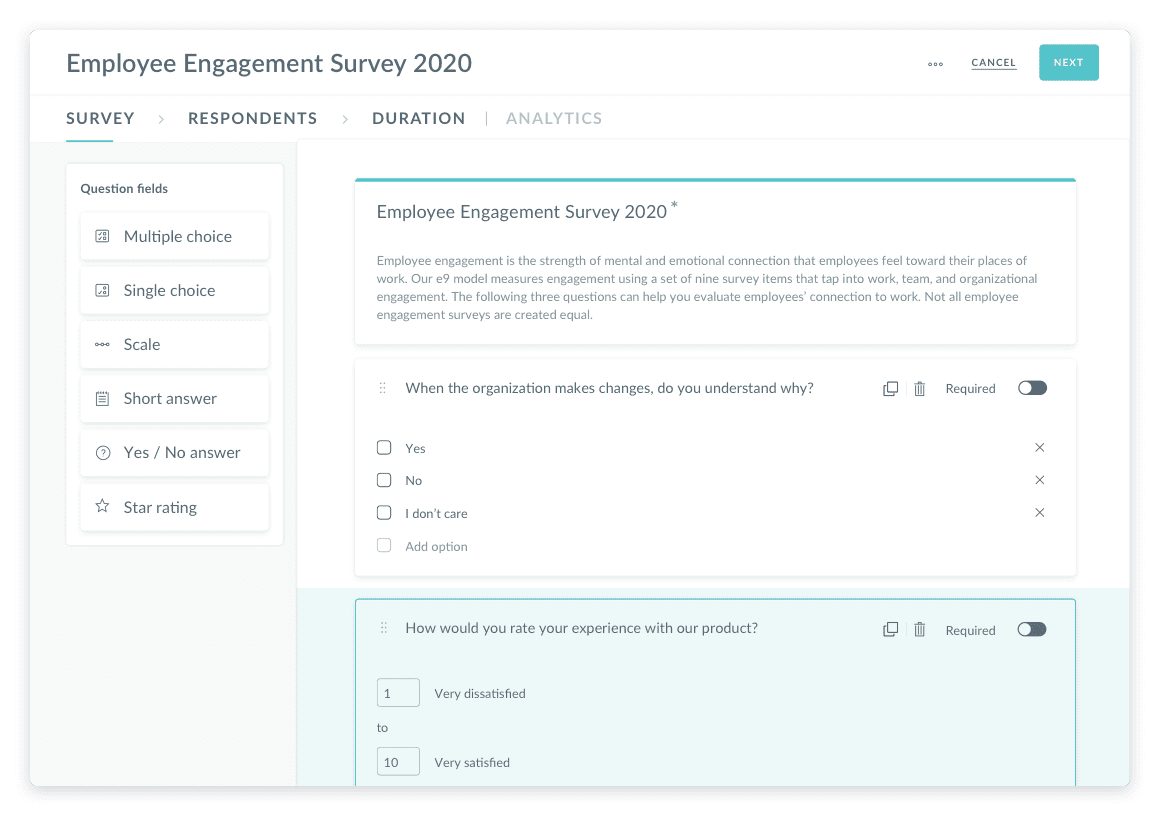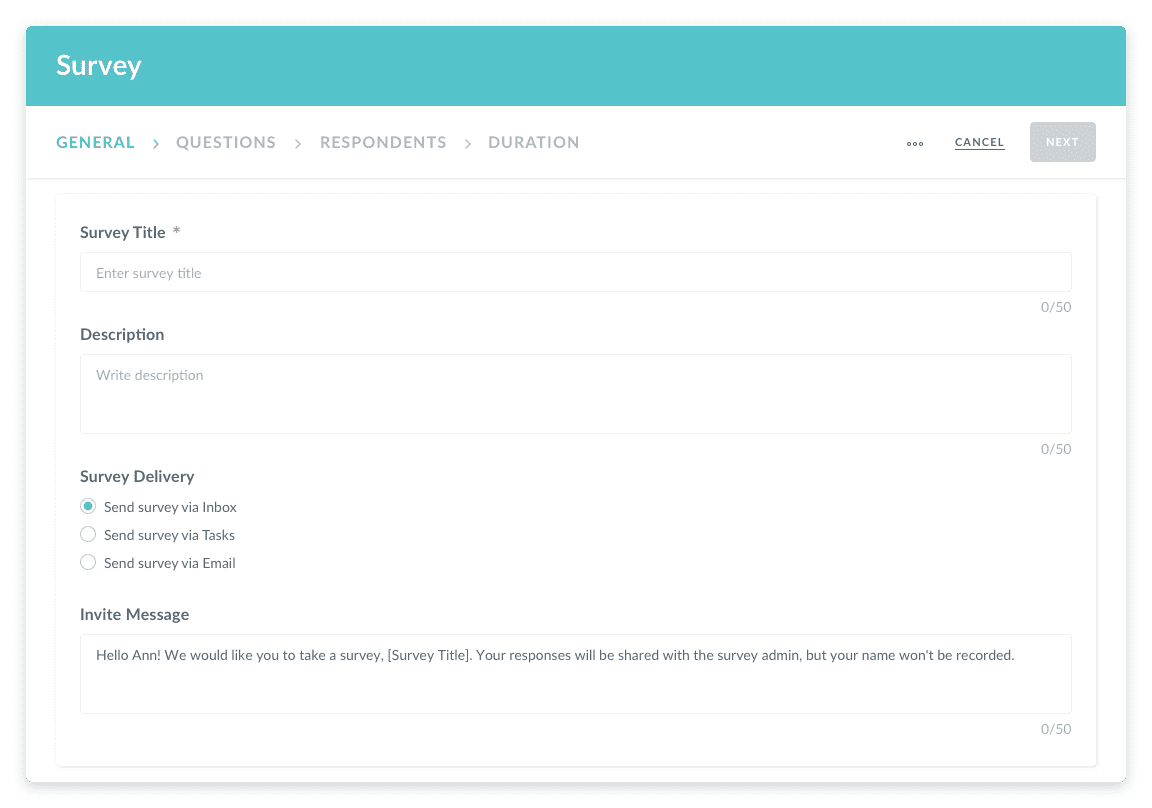 Custom survey services
You can also create highly detailed, custom surveys. Want to know what employees think about a particular process, or how they can be more effective in their jobs? Ask them the right questions to get you on the right track. Plus, our intuitive assignment rules make it so easy to quickly build the perfect audience for any survey.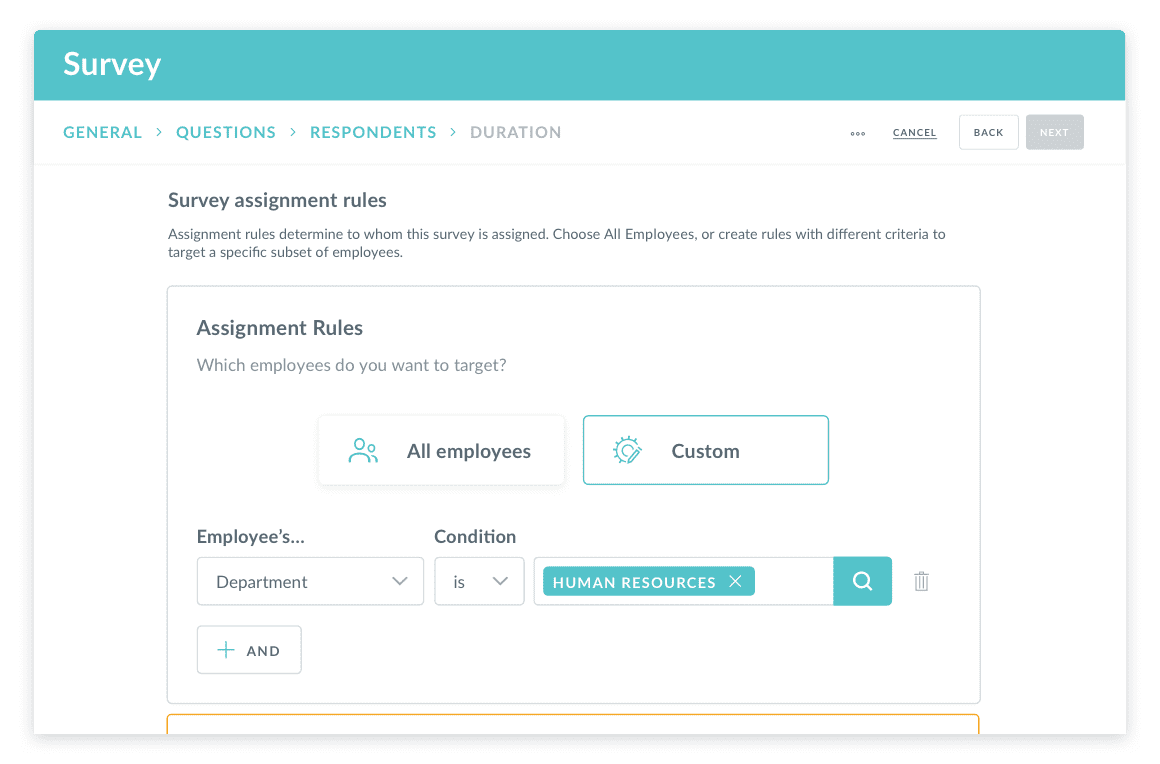 Make it fun
Any employee can quickly post a poll or survey on the Workmates centralized newsfeed. What's the best restaurant within 10 miles? What should HR order for their team lunch? What is on everyone's summer reading list? Questions like these foster a true sense of community and bring employees even closer.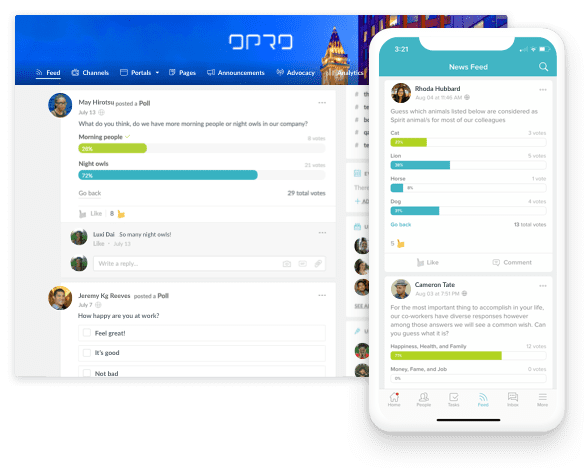 Results that come to life
Survey creators or business executives can view the results in detailed reports using a wide variety of charting options. Not only does this eliminate the effort related to data analysis, but it helps business users quickly spot key trends and takeaways.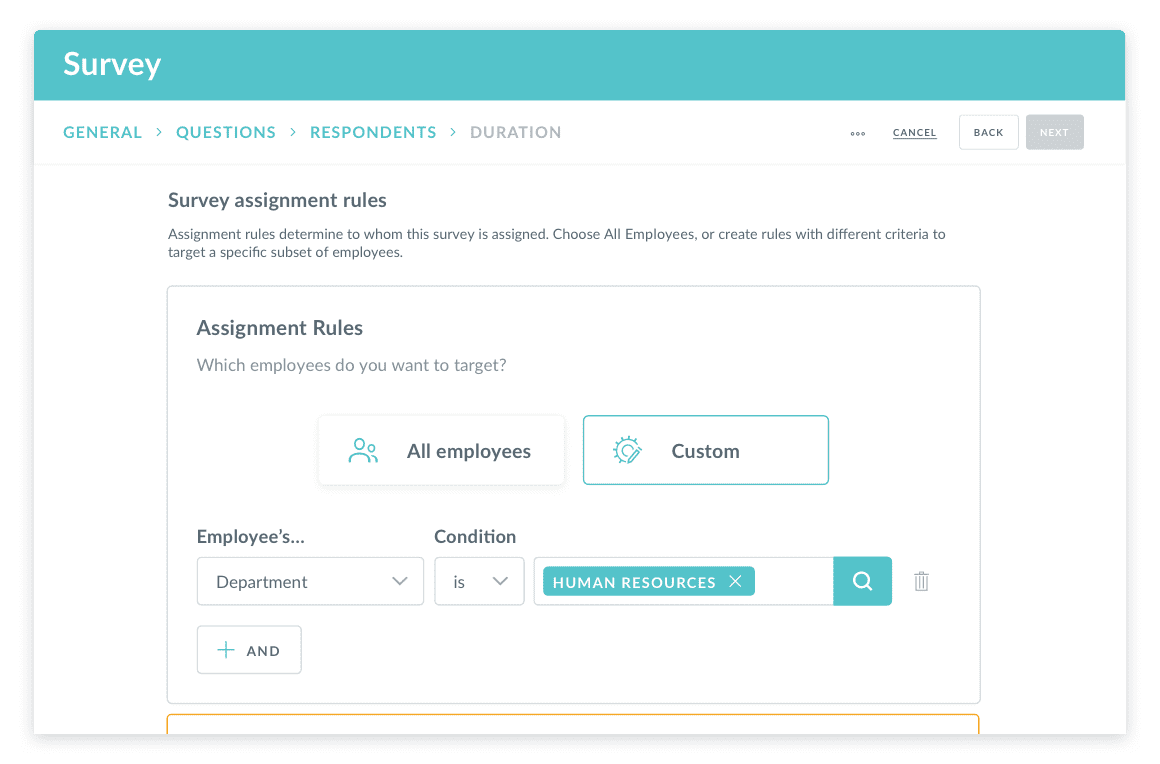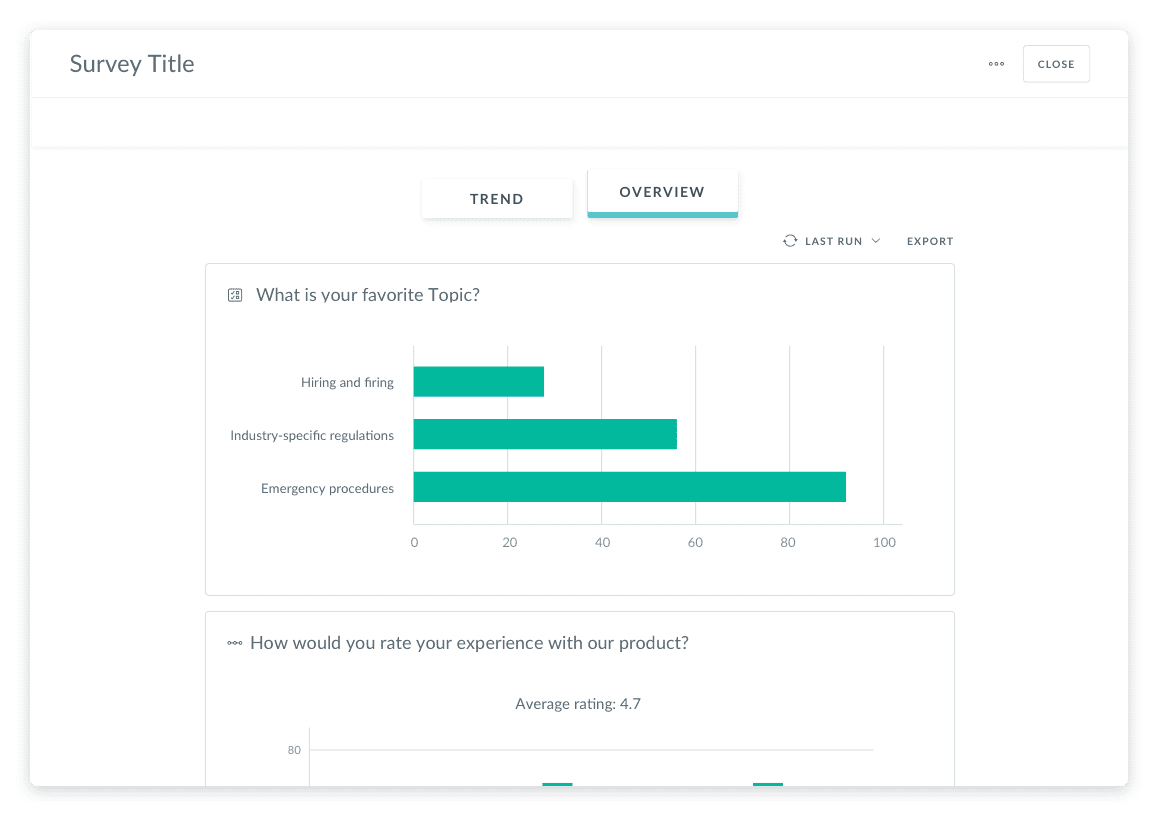 Pulse Surveys
Survey Builder
Custom setting
Polls
Analytics and reports
Easy, manageable, effective
No matter what type of poll or survey you need to create, we have you covered. Powerful functionality lets you design and develop a poll or survey quickly. We also make it so easy to manage the entire process, report on insights, and interpret key findings. The entire process is completely intuitive and can be completed in just a few clicks.
Understand employee engagement
Any organization is wise to focus on employee engagement. Yet often HR or managers don't know there's an issue affecting communication or morale (before it's too late). With HR Cloud®, you can create specific polls to understand how employees are currently feeling--and what can be done to deliver a better employee experience.
All in a tool you're already using
We understand that sometimes, the last thing you want is yet another tool or application to learn and use. With Workmates, employee polls and surveys are built-in and so easy and intuitive that no training is needed. Powerful surveys and poll capabilities, all in a platform you already know and love.
One platform to connect and engage your workforce
Finally, a modern, social intranet that works for those who need it most—your employees.
We Work with Awesome HR Professionals All Over the World.
Hear What They Have to Say about Us.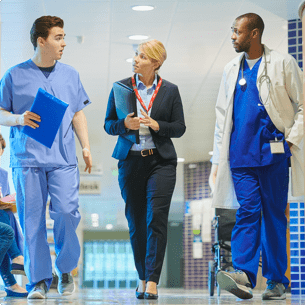 "I can't say this enough: Without HR Cloud®, we could not have communicated important project information or demonstrated that we could take on an increased workload. We now provide real-time workforce statistics and productivity reports that have helped us win more projects."
Shirley Garcia
Auditing and Operations Administrator
Medlinks Cost Containment, Inc. and Medlinks Staffing, LLC.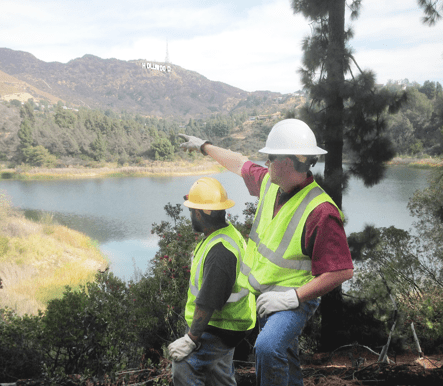 "Our hiring managers now have a reliable system that is easy to navigate. Our HR team can actively monitor the process, and assist if needed, but Onboard has helped them save so much valuable time and effort while increasing data accuracy. All of this has helped us improve compliance and gives us a powerful tool to achieve even more results in the future."
Kaylee Collins
HR Analyst
Osmose Utilities Services, Inc.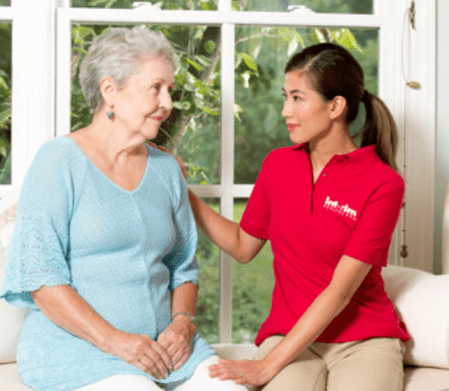 "Interim Healthcare SLC needed HR technology, and we're pleased with the results we've gained from HR Cloud®'s solutions for recruiting, onboarding, and employee engagement. Yet it's an opportunity for all Interim franchises. It would be so great if each franchise owner could implement similar solutions to replace legacy systems that might not work as well as they should."
Michael Hawkins
Franchise Owner
Interim Healthcare SLC
Helpful Resources from HR Cloud
®

Team
Latest Product Updates, Trends in Industry and Useful Tips
View More Blogs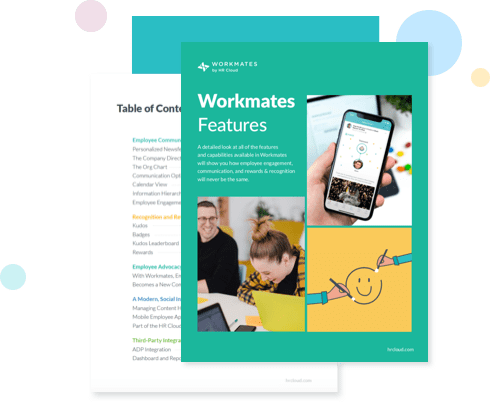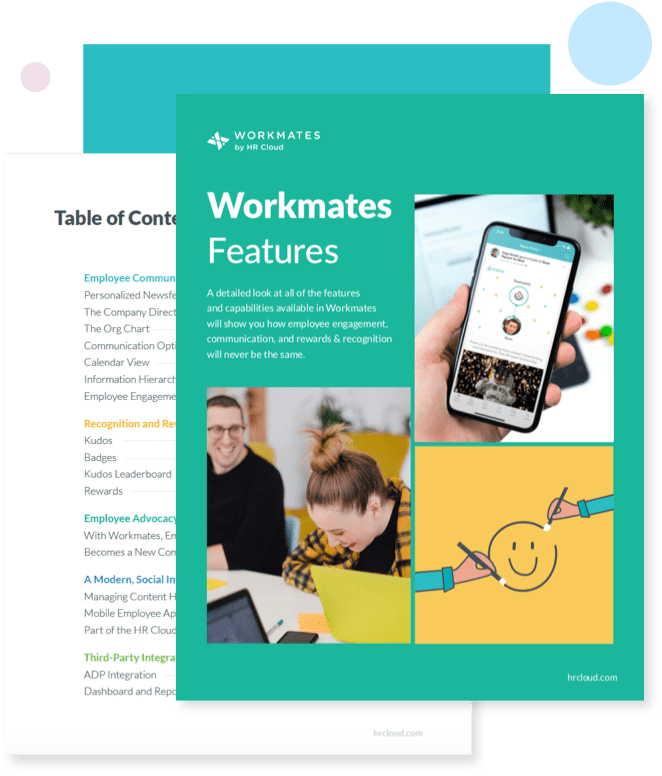 Workmates Features
A detailed look at all of the features and capabilities available in Workmates will show you how employee engagement, communication, and rewards & recognition will never be the same.
Download Ebook
Integrations with All
Your Favorite Tools
Onboard is just the beginning. Our powerful suite of onboard software helps with every step of the employee cycle and integrates with all of your favorite third party tools. Recruitment, applicant tracking, performance management, payroll, background checks—HR Cloud has got hiring covered. Explore the integrations here, and experience what your HR workflow should look like.
Enterprise-Grade Security
HR Cloud® takes data privacy very seriously and works hard to meet security requirements on every solution we offer. When it comes to safeguarding employee data, offering the latest tools and protection, and helping you comply with the strictest regulations, your security is our top concern.
Like What You Hear?
We'd love to chat with you more about how HR Cloud® can support your business's HR needs.
Request a Demo