Payroll Management
ADP

ADP provides payroll services, offers benefit administration and retirement services.
Quickbooks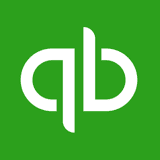 Accounting applications that accept business payments, manage and pay bills, and payroll functions.
Ultipro

Seamlessly integrate HR Cloud with UltiPro, an HCM solution for financial, healthcare, retail and manufacturing companies.
Applicant Tracking Systems
Recruit by HR Cloud

An applicant tracking system made to streamline hiring. Recruit automatically syncs hired employees through Onboard and into your HRMS.
Compas

Industry leading SaaS recruiting software and talent management systems for both the corporate and staffing industries.
Greenhouse

Greenhouse Software designs applicant tracking systems and tools that help companies hire the right talent.
JazzHR

A powerful, and affordable recruiting software that is purpose-built to help growing companies exceed their recruiting goals.
Workable

Workable is the world's leading hiring platform. It gives in-house recruiters and hiring teams more ways to find more qualified candidates, and helps them work together to identify and hire the best.
TalentLyft

TalentLyft is the world's most complete talent acquisition software. It offers all the features employers need to find, attract, engage and hire top candidates.
Background Checks
Checkr

Checkr's background checking software uses advanced artificial intelligence technology to better classify records without jeopardizing compliance.
ESR

People Matter. Make Good Choices. We consistently deliver fast, accurate, affordable and compliant information.
Verified First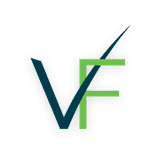 Verified First is known for raising the bar on streamlined background screening solutions backed by the best client support, and for developing the easiest, fastest HR system connections, for free.
Identity and User Management
Okta

Eliminate username and password hassles with Okta. Access HR Cloud using your existing corporate credentials.
OneLogin

OneLogin™ cloud identity management platform provides multi-factor authentification, directory integration with AD, LDAP, etc.
Job Boards
Indeed

HR Cloud integrates with Indeed, the number one jobsite in the world, to make finding qualified talent easier.
ZipRecruiter

ZipRecruiter is a leading online employment marketplace powered by AI-driven smart matching technology.
Performance Management Systems
Engagedly

A real-time performance management system is simple and seamless with Engagedly, featuring single sign-on and batch employee data transfer.
Single Sign-On
Google Apps for Work

Use this integration to sign up and sign in to HR Cloud. Sync your Google contacts with HR Cloud.
Office 365

Sign up and sign in to HR Cloud with Office 365. Integrate and sync your Office 365 contacts with HR Cloud.
Yammer

Yammer is a freemium enterprise social networking service used for private communication within organizations.
LinkedIn

LinkedIn is a business and employment oriented social networking service that operates via websites and mobile apps.
Miscellaneous Integrations
Google Calendar

Use this integration to sync your Google calendar with HR Cloud and see who is in and out of the office.
Slack

Synchronize your HR Cloud social stream and user notifications to Slack channels.