Discover how many industry-leaders have used rewards and recognition to
improve morale, increase productivity, and completely transform their culture.
Discover HR Cloud® today.
Create Customized Forms
Our powerful Form Builder tool now lets any user easily build virtually any type of form they may need. They can create highly customized forms using existing fields or select a template from HR Cloud®'s form library. With HR Cloud®, your team has access to everything they need to design intuitive fillable forms that can be accessed and completed on any device.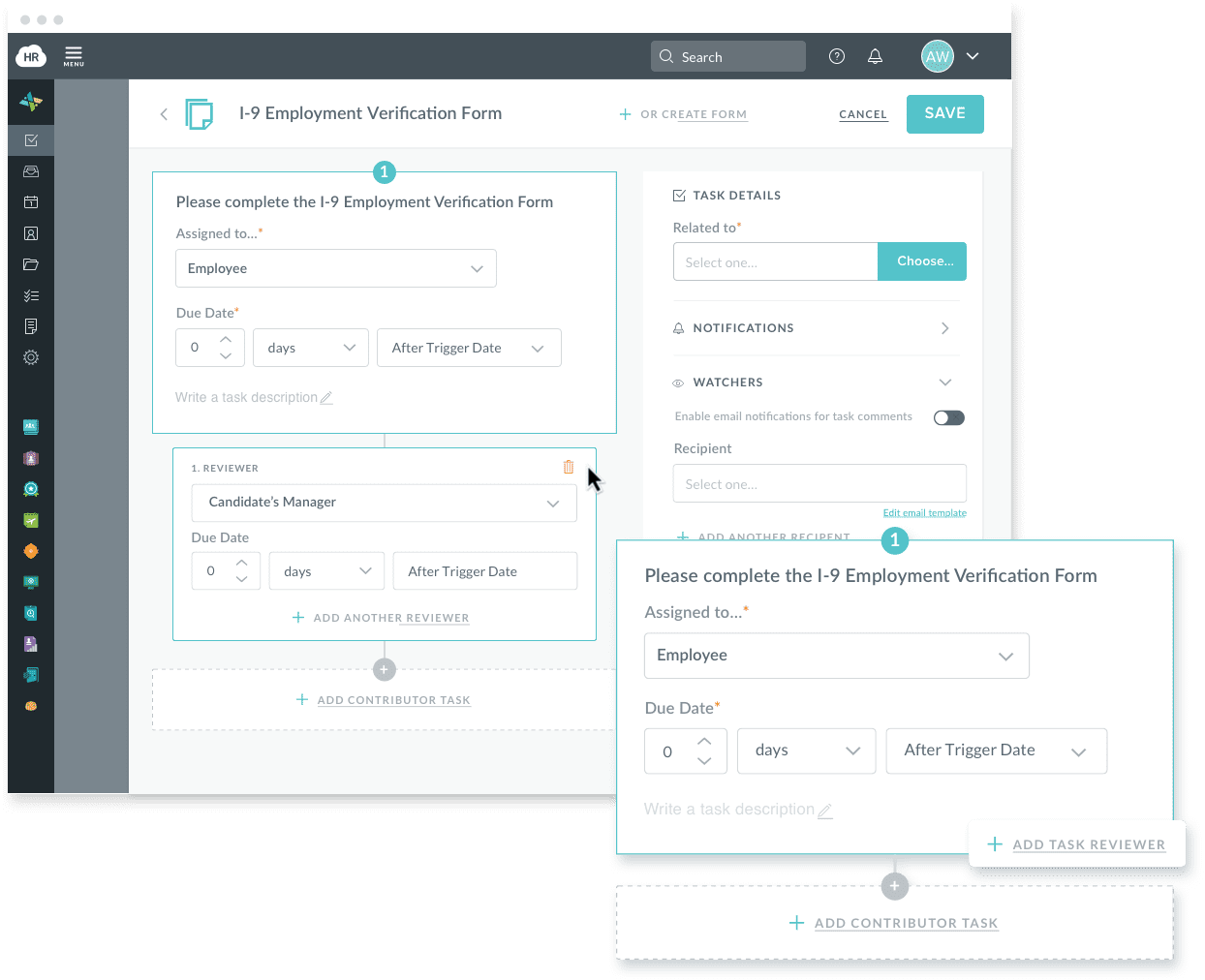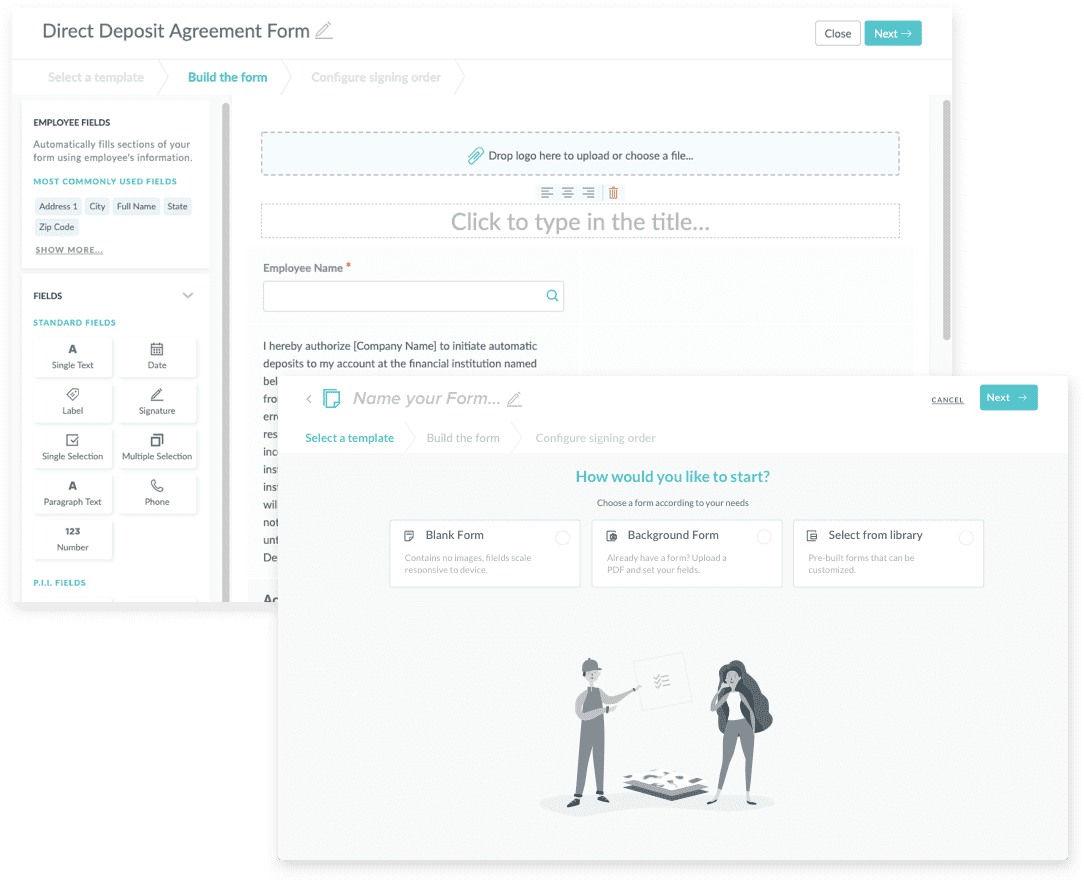 Win-Win: Save Time and Get the Information You Need
Time-consuming form-building exercises will become a distant memory. Our easy form tools let any team member build exactly the right form, survey, project, or workflow. Not only will they save significant time in the process, but it ensures you'll get precisely the right information your business needs.
Clarify Roles and Responsibilities
Once a form is complete, users can create a signing-order workflow complete with specific tasks, permissions, and alerts. This way, anyone involved in the hiring process (or any HR process) knows exactly what they're responsible for and when their task is due.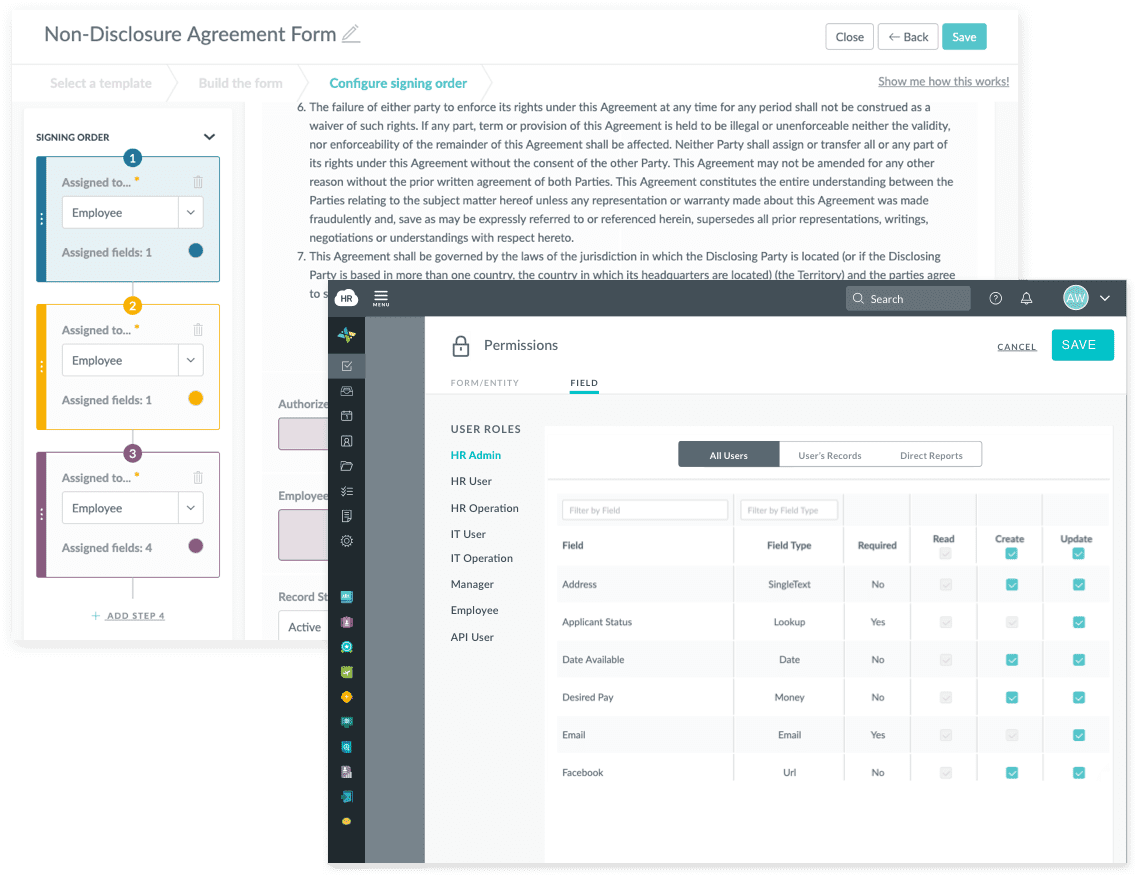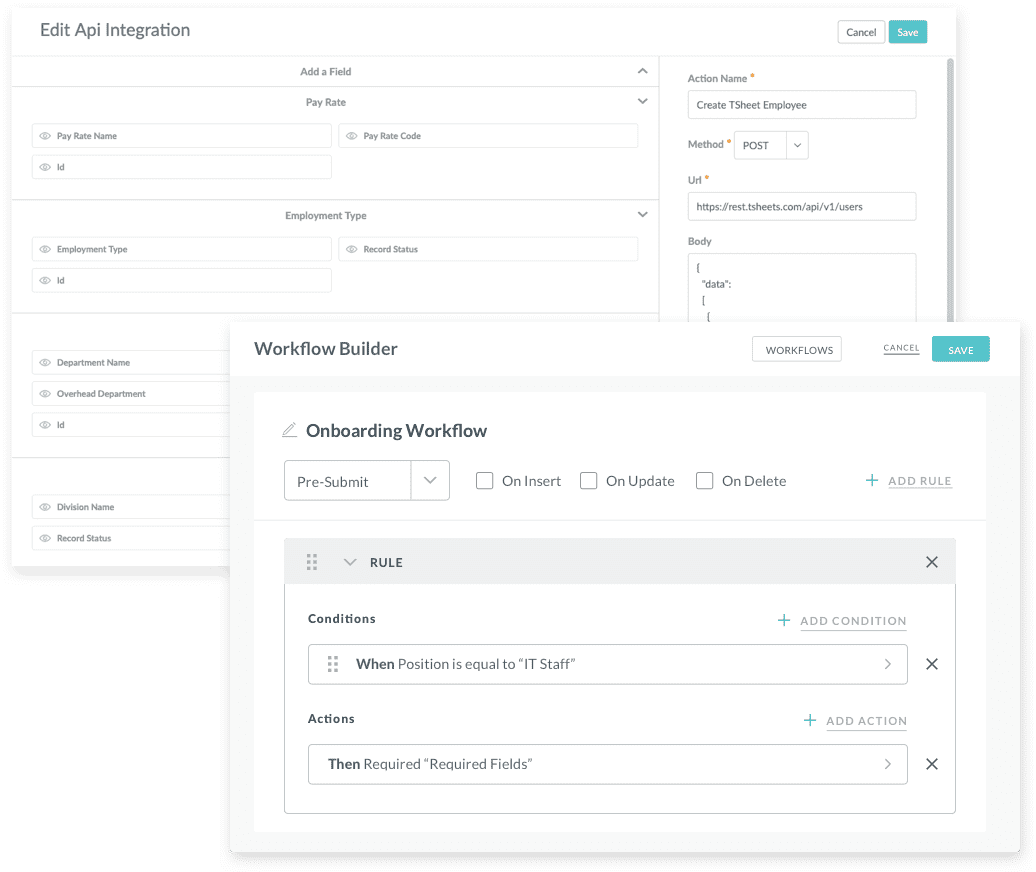 Custom Workflows
Customized onboard checklists and workflows automate the entire process, including the acknowledgment of completed tasks. This assures your team that important processes will be completed on time and nothing will accidentally "slip through the cracks."
Gain Complete Visibility
Even better, these workflows now provide real-time visibility into onboarding, custom surveys, and other vital HR processes. HR can immediately see where each workflow stands, what approvals have been completed, and those that have not. No more guesswork or wrong assumptions.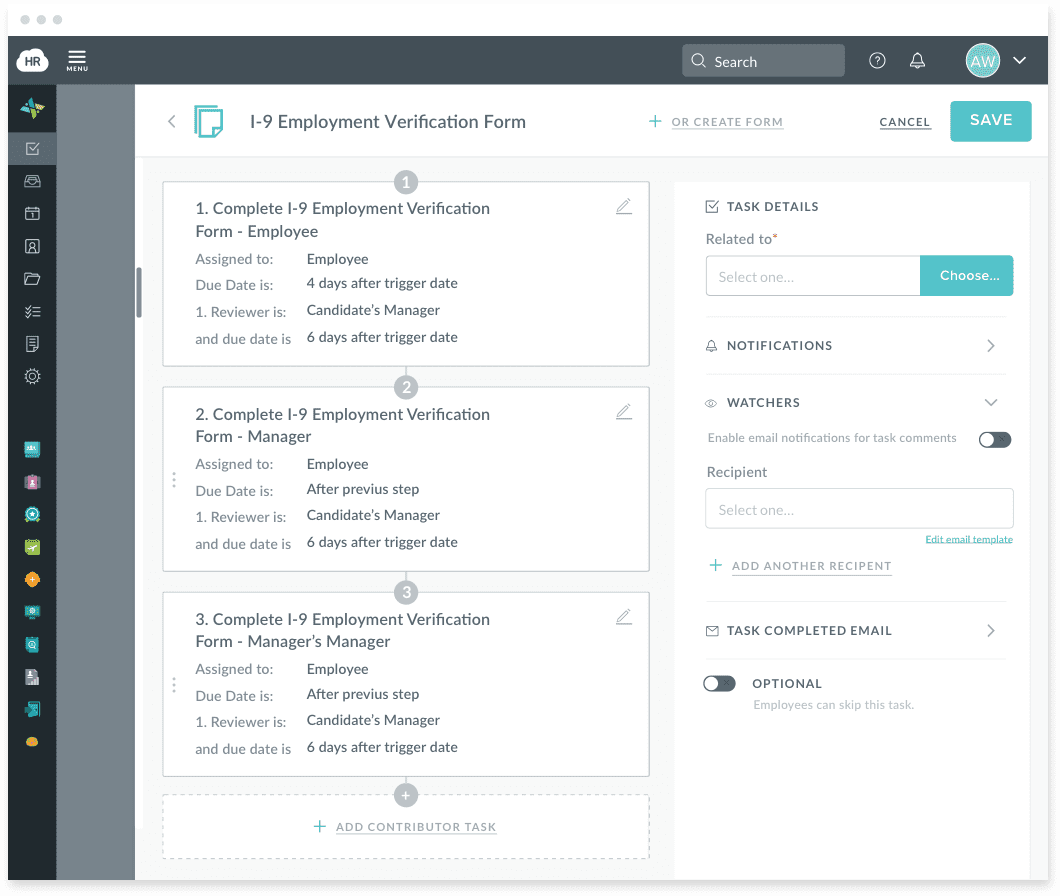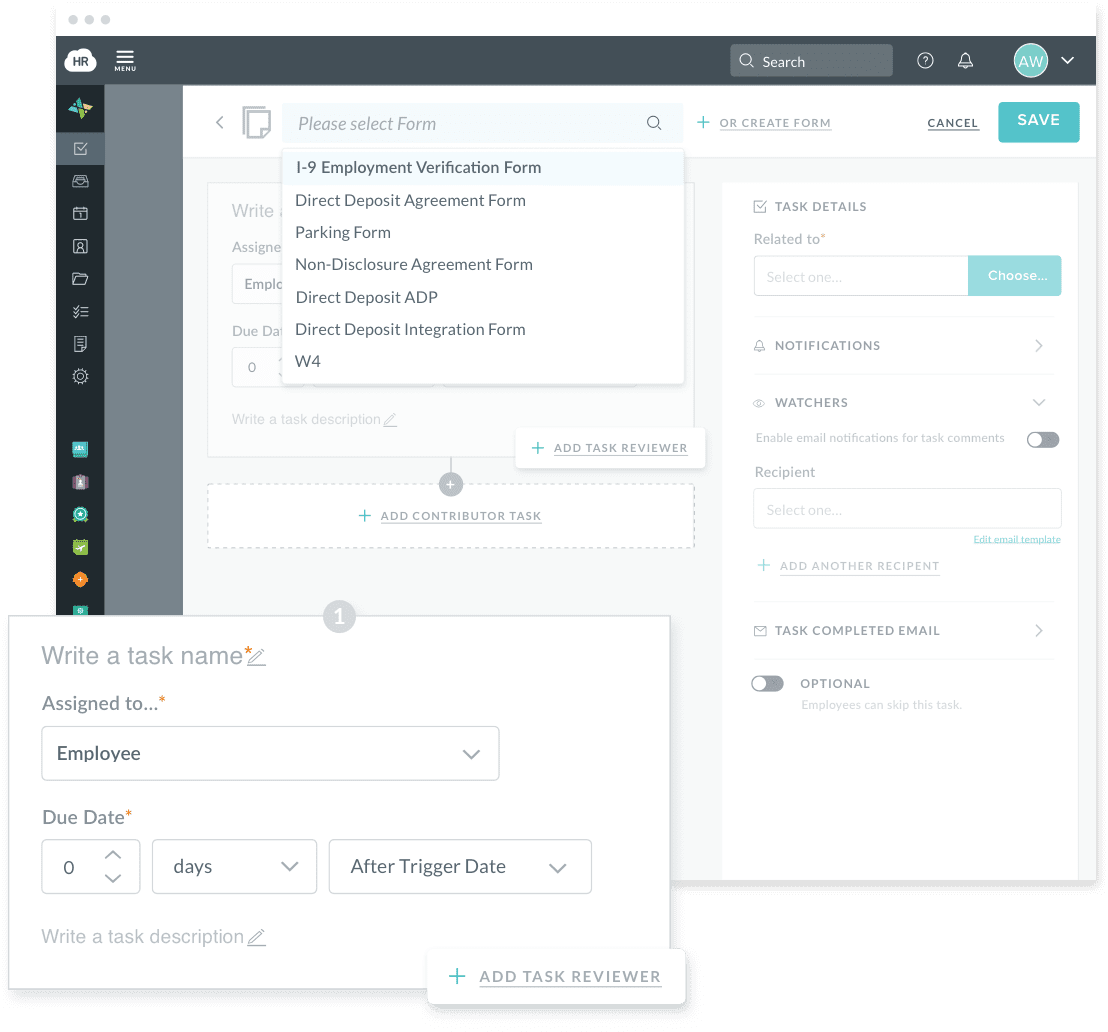 Empower HR to Become
More Strategic
By automating vital workflows and HR processes, you can also free HR from mundane tasks and free them to focus on higher-value initiatives. Instead of pushing paper and managing processes, HR can focus on talent acquisition, employee engagement, retention strategies, and other strategic goals.
Third-Party Integrations
Workmates integrates with ADP, UltiPro, and other leading payroll providers as well as with many communications tools your employees may already be using, including Slack, G Suite, Skype, Google Hangouts and more.
Companies with high levels of employee engagement (65% or more) outperform the stock market.
Yet companies with low engagement (45% or less) had total shareholder returns that were 28% lower than average.