Discover how many industry-leaders have used rewards and recognition to
improve morale, increase productivity, and completely transform their culture.
Discover HR Cloud® today.
Create Customized Forms
Our powerful Form Builder tool now lets any user easily build virtually any type of form they may need. They can create highly customized forms using existing fields or select a template from HR Cloud®'s form library. With HR Cloud®, your team has access to everything they need to design intuitive fillable forms that can be accessed and completed on any device.
Get Started Free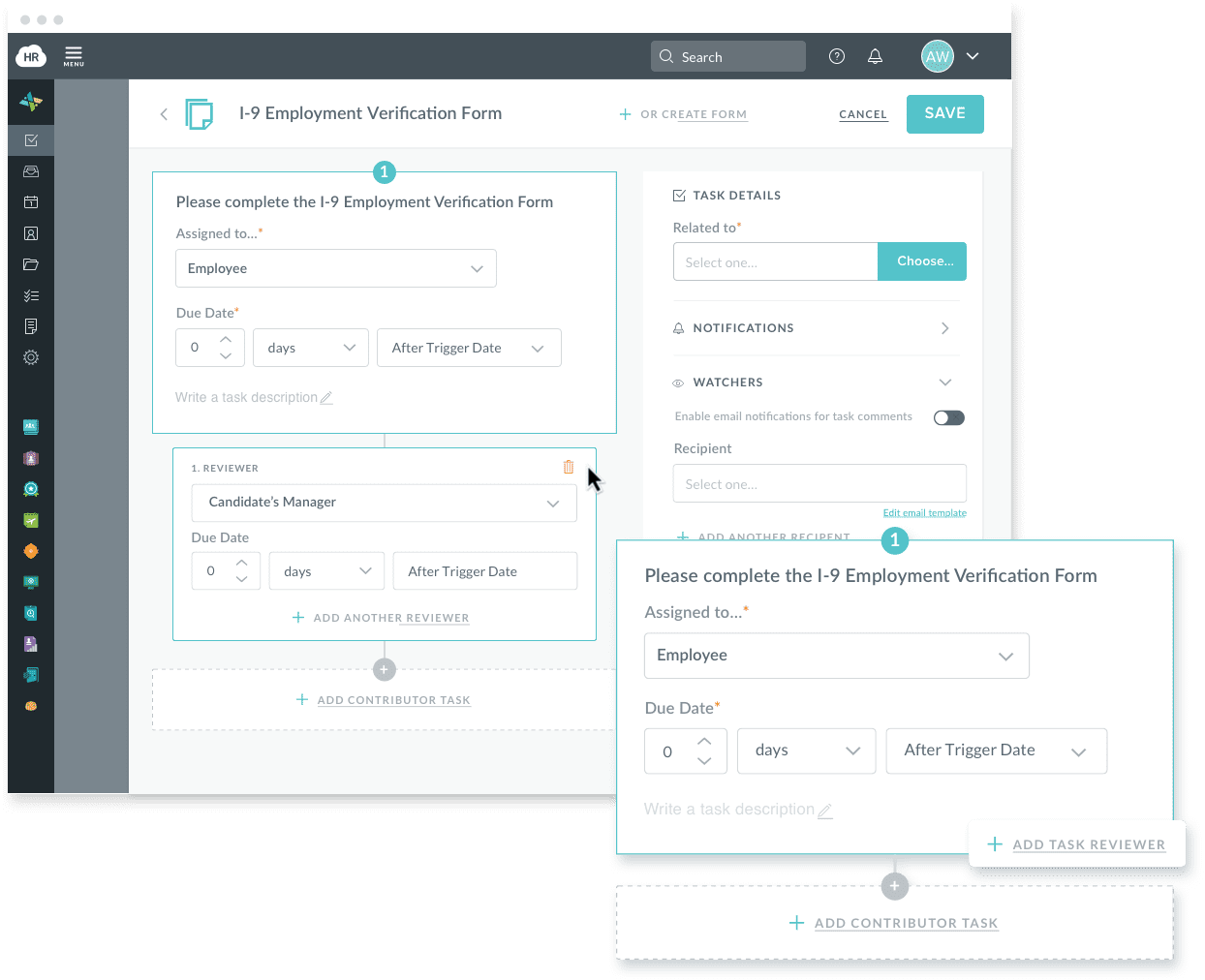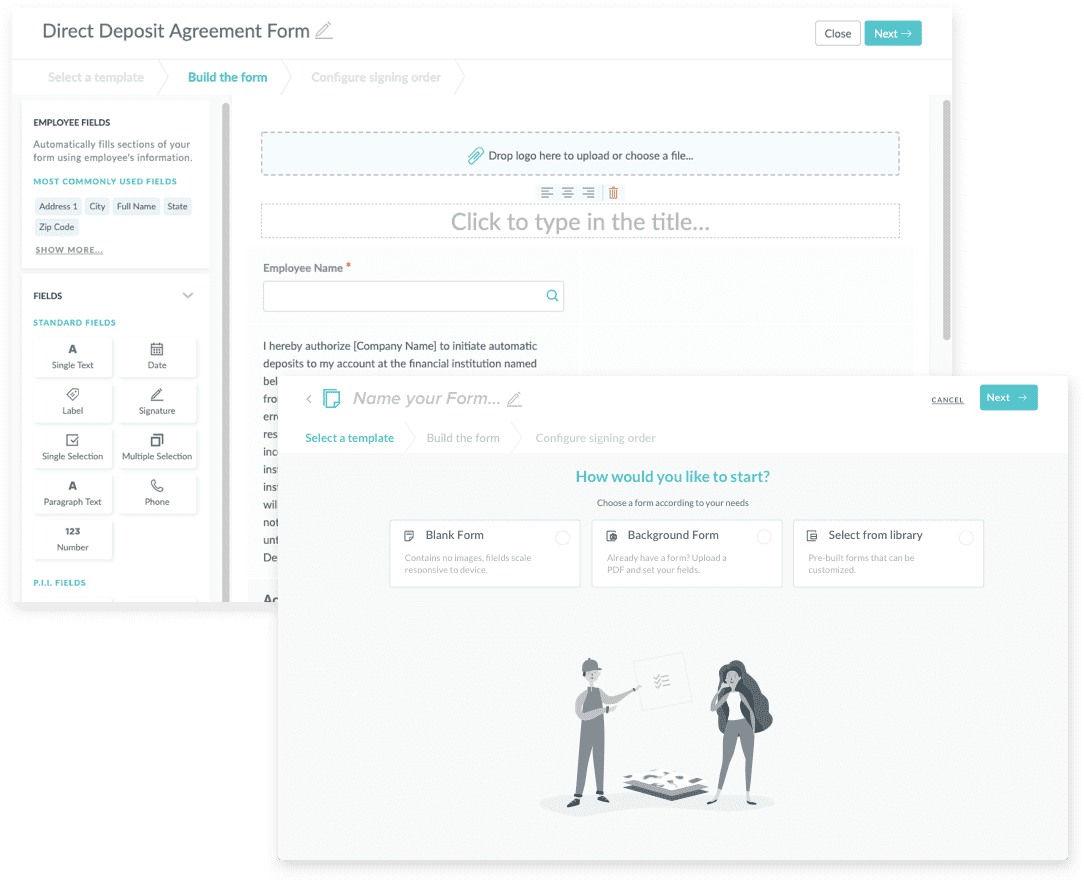 Win-Win: Save Time and Get the Information You Need
Time-consuming form-building exercises will become a distant memory. Our easy form tools let any team member build exactly the right form, survey, project, or workflow. Not only will they save significant time in the process, but it ensures you'll get precisely the right information your business needs.
Get Started Free
Clarify Roles and Responsibilities
Once a form is complete, users can create a signing-order workflow complete with specific tasks, permissions, and alerts. This way, anyone involved in the hiring process (or any HR process) knows exactly what they're responsible for and when their task is due.
Get Started Free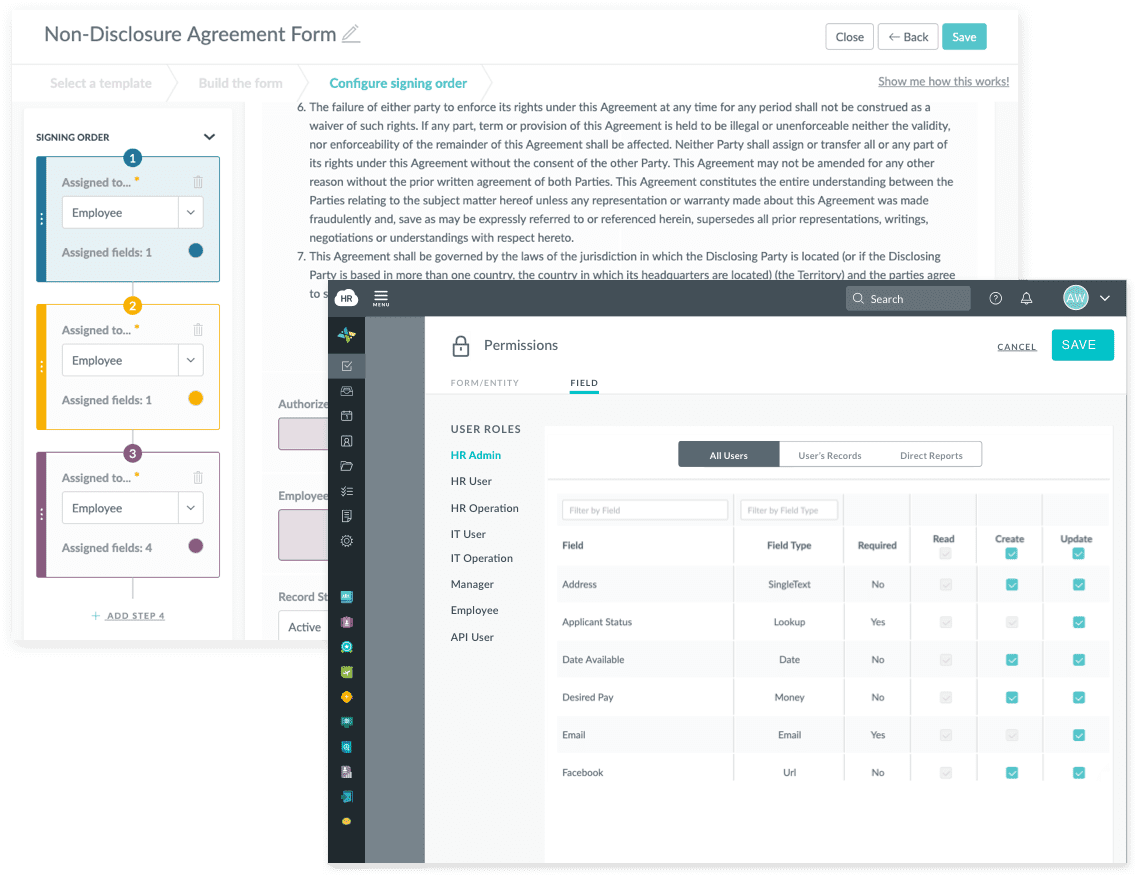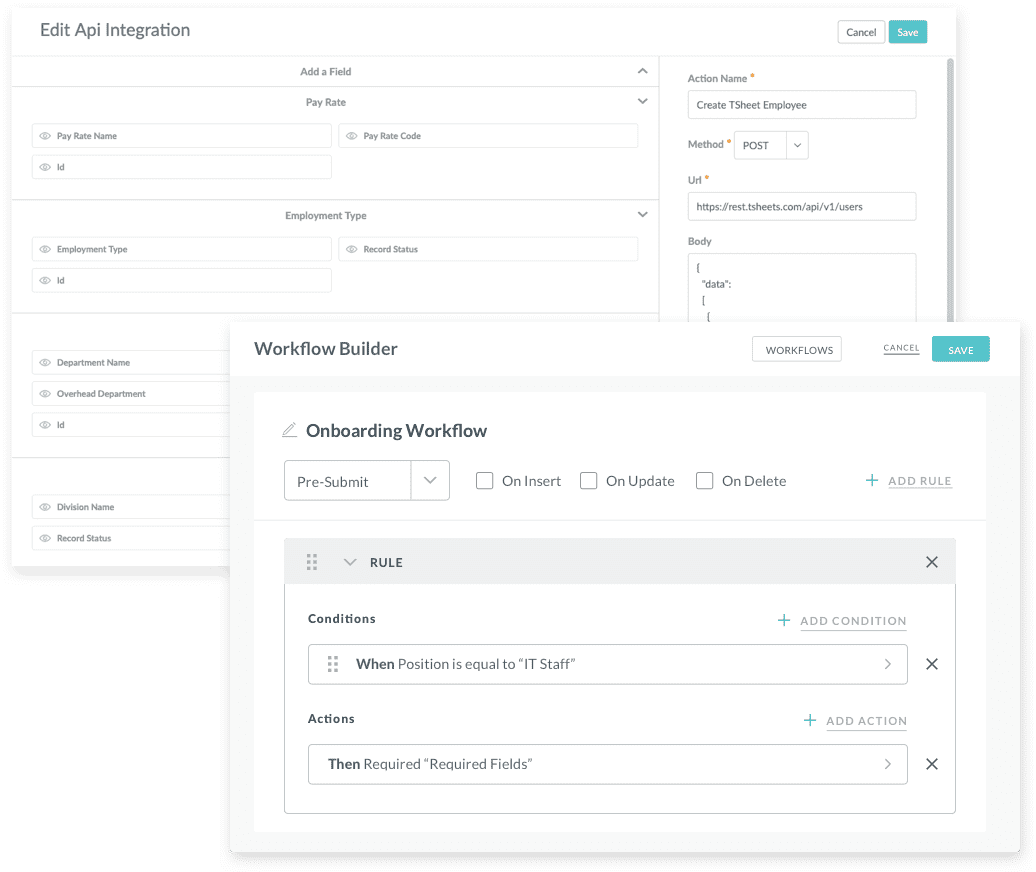 Custom Workflows
Customized onboard checklists and workflows automate the entire process, including the acknowledgment of completed tasks. This assures your team that important processes will be completed on time and nothing will accidentally "slip through the cracks."
Get Started Free
Gain Complete Visibility
Even better, these workflows now provide real-time visibility into onboarding, custom surveys, and other vital HR processes. HR can immediately see where each workflow stands, what approvals have been completed, and those that have not. No more guesswork or wrong assumptions.
Get Started Free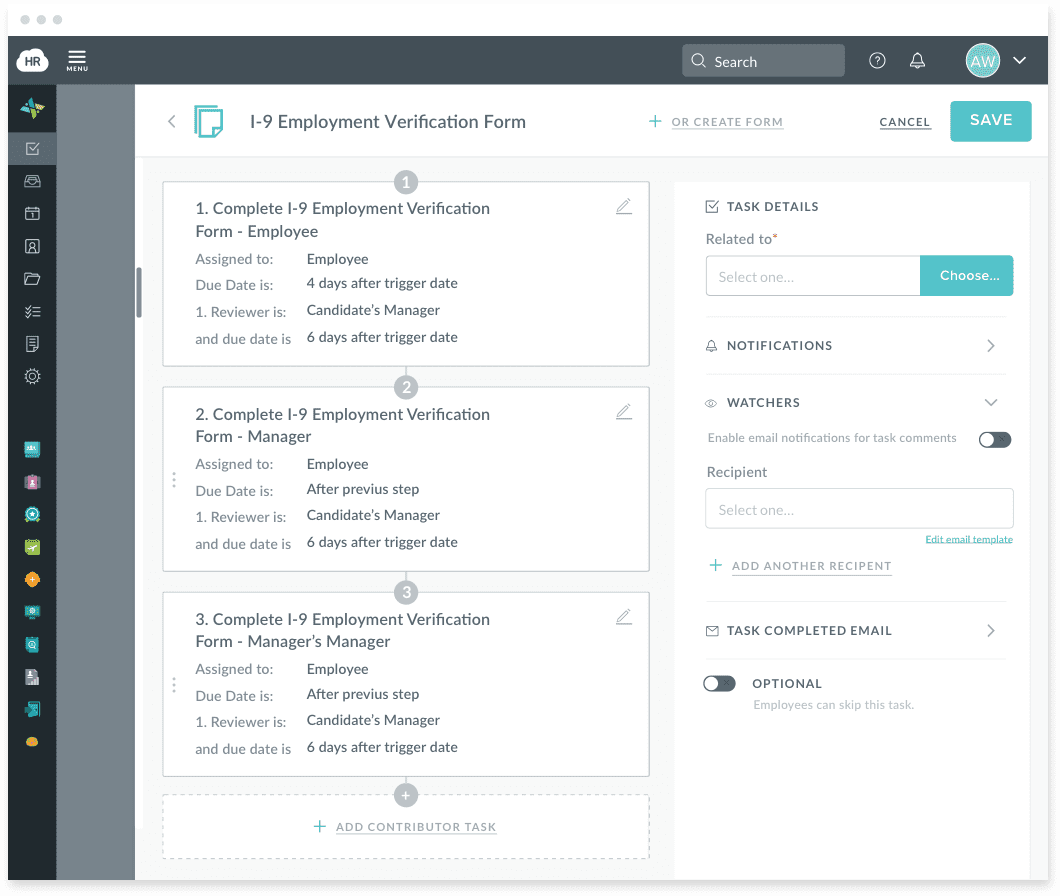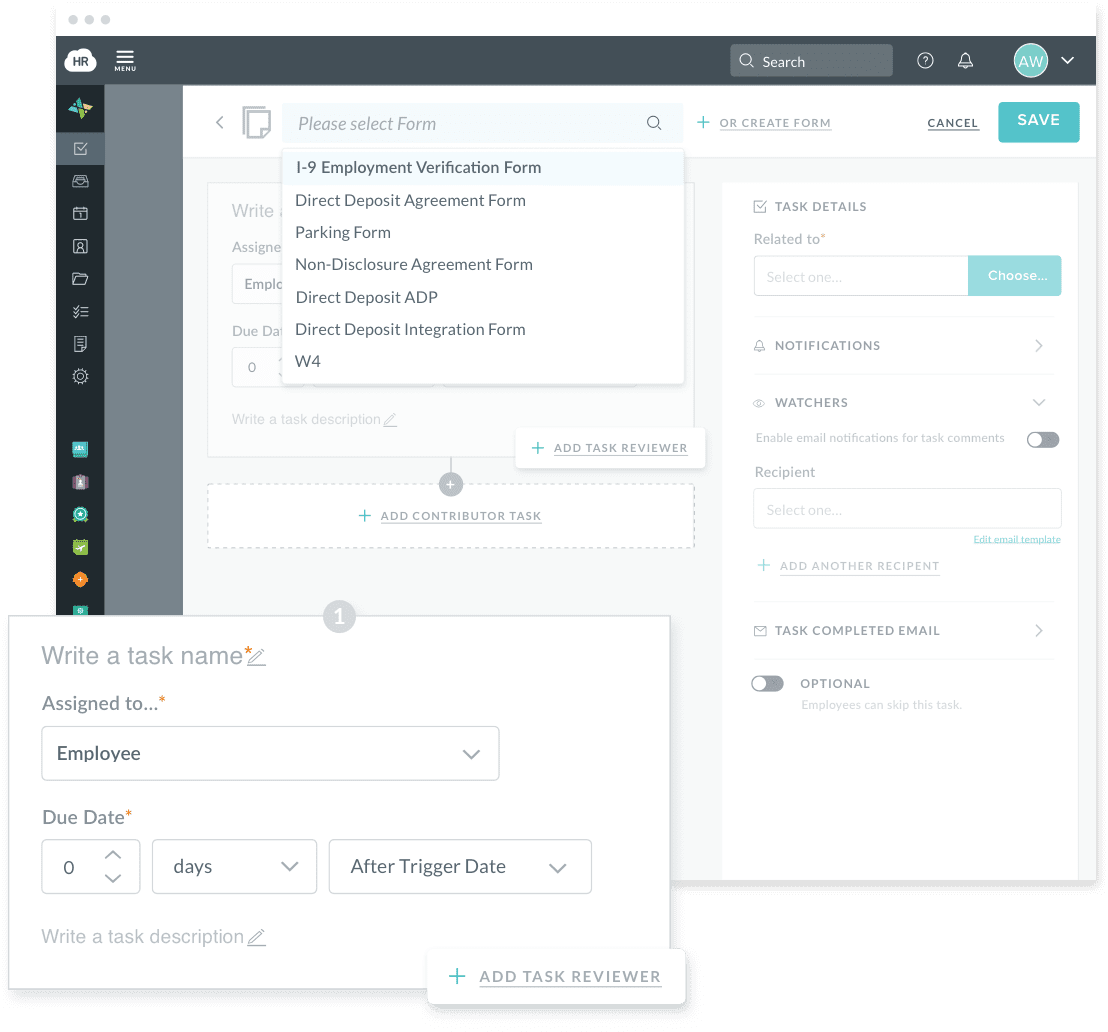 Empower HR to Become More Strategic
By automating vital workflows and HR processes, you can also free HR from mundane tasks and free them to focus on higher-value initiatives. Instead of pushing paper and managing processes, HR can focus on talent acquisition, employee engagement, retention strategies, and other strategic goals.
Get Started Free
Third-Party Integrations
Workmates integrates with ADP, UltiPro, and other leading payroll providers as well as with many communications tools your employees may already be using, including Slack, G Suite, Skype, Google Hangouts and more.
HR Trends
65%
Companies with high levels of employee engagement (65% or more) outperform the stock market.
45%
Yet companies with low engagement (45% or less) had total shareholder returns that were 28% lower than average.
We Work with Awesome HR Professionals All Over the World.
Hear What They Have to Say about Us.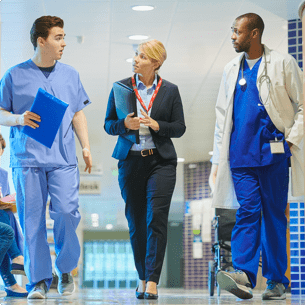 "I can't say this enough: Without HR Cloud®, we could not have communicated important project information or demonstrated that we could take on an increased workload. We now provide real-time workforce statistics and productivity reports that have helped us win more projects."
Shirley Garcia
Auditing and Operations Administrator
Medlinks Cost Containment, Inc. and Medlinks Staffing, LLC.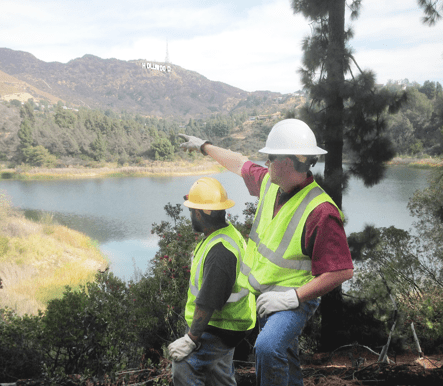 "Our hiring managers now have a reliable system that is easy to navigate. Our HR team can actively monitor the process, and assist if needed, but Onboard has helped them save so much valuable time and effort while increasing data accuracy. All of this has helped us improve compliance and gives us a powerful tool to achieve even more results in the future."
Kaylee Collins
HR Analyst
Osmose Utilities Services, Inc.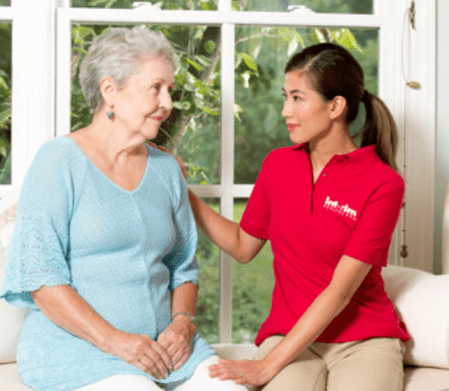 "Interim Healthcare SLC needed HR technology, and we're pleased with the results we've gained from HR Cloud®'s solutions for recruiting, onboarding, and employee engagement. Yet it's an opportunity for all Interim franchises. It would be so great if each franchise owner could implement similar solutions to replace legacy systems that might not work as well as they should."
Michael Hawkins
Franchise Owner
Interim Healthcare SLC
Chat with an HR Process Consultant for free today!
Have a question on how HR Cloud® can help streamline your administrative processes? Sign up to speak to a real human and HR technology expert, who'd love to chat!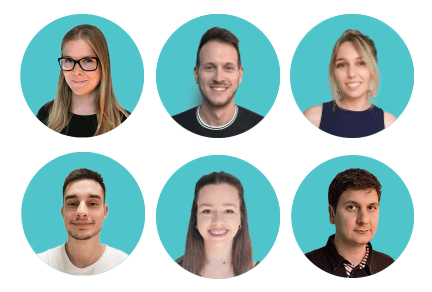 Enterprise-Grade Security
HR Cloud® takes data privacy very seriously and works hard to meet security requirements on every solution we offer. When it comes to safeguarding employee data, offering the latest tools and protection, and helping you comply with the strictest regulations, your security is our top concern.