The Workmates
Employee App
Finally, there's a mobile HR app that works for you—no matter where you happen to work. HR Cloud®'s mobile employee app now gives fast, easy access to the same experience employees expect in the office, all to make work that much better.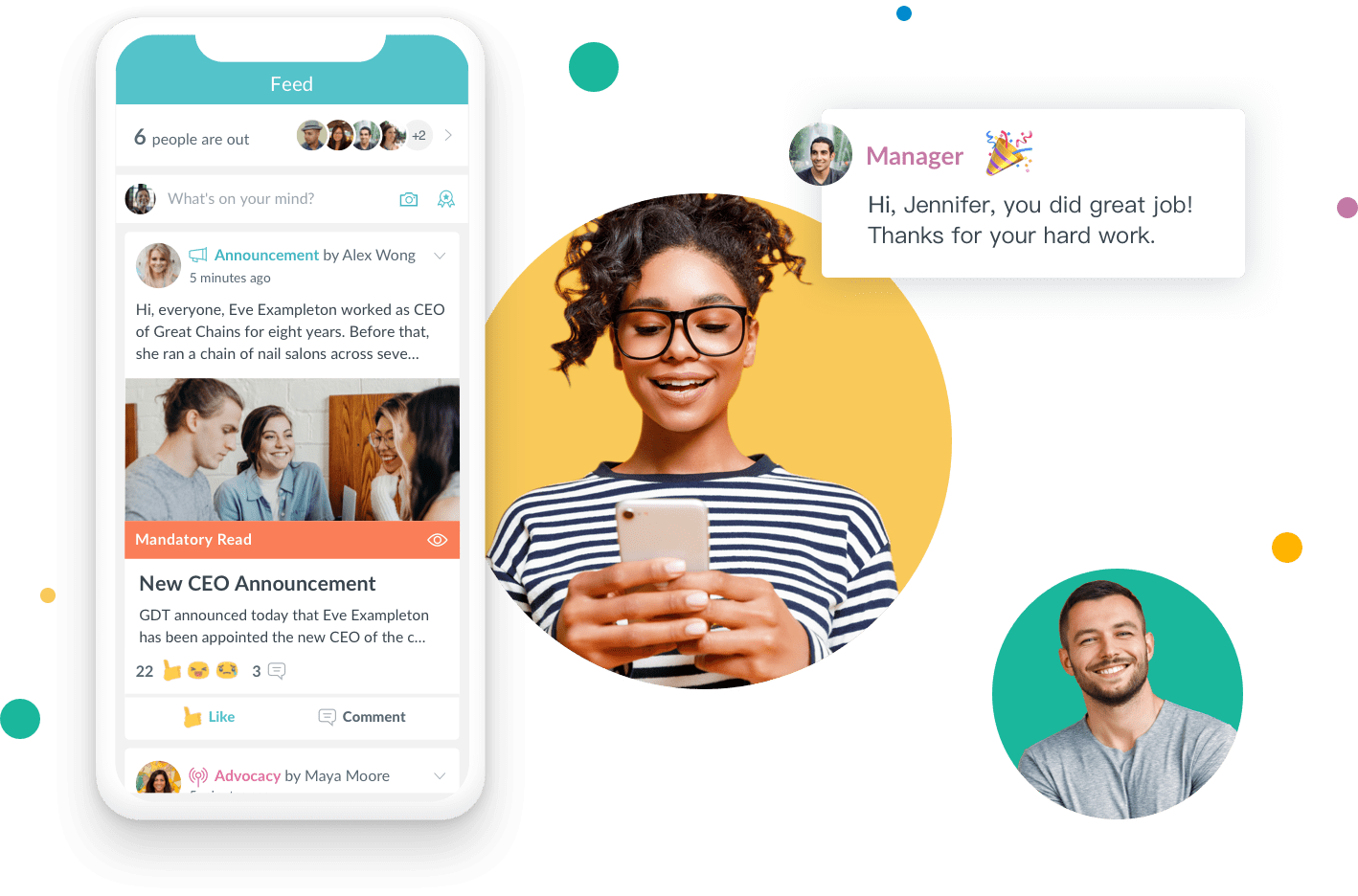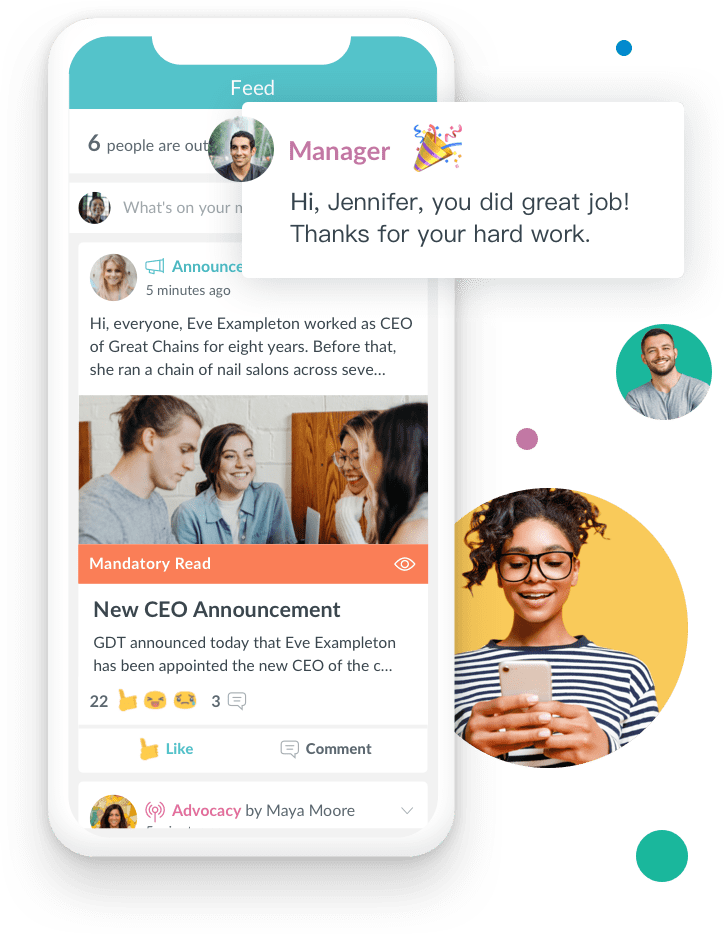 Improve Employee Communications and Engagement
Our mobile employee app connects remote, far-flung teams or even field-based workers without access to a laptop. With the best employee communications app and the best employee engagement app, we help give any employee the information they need, when they need it, to increase morale and overall productivity.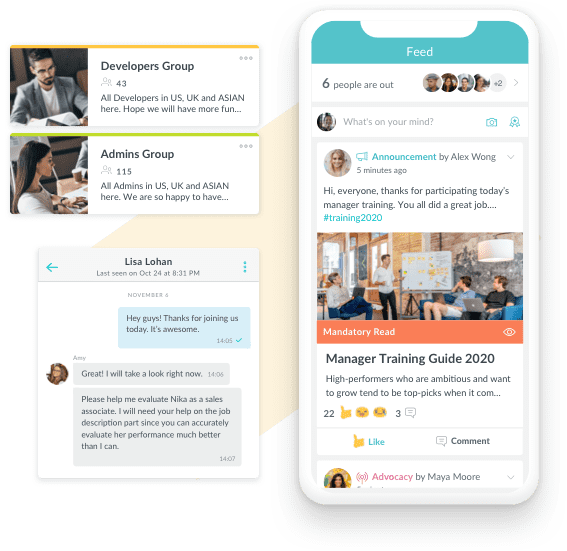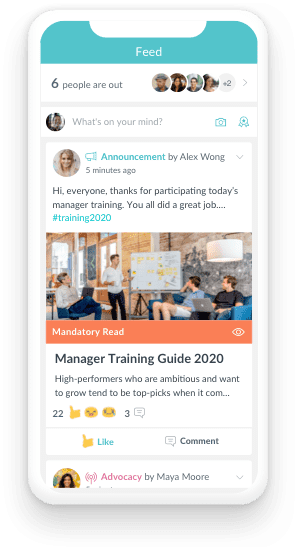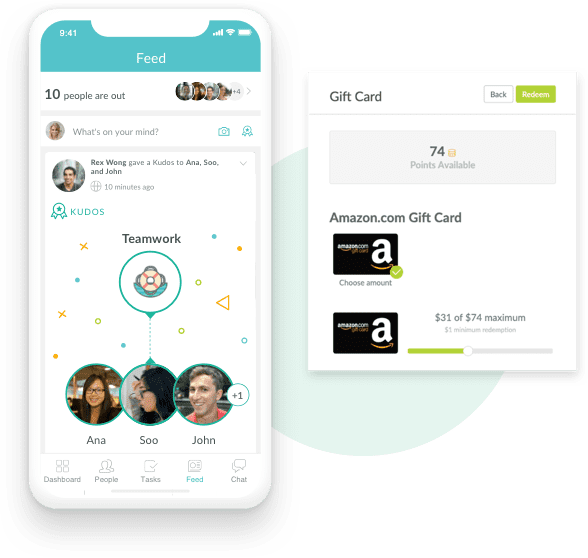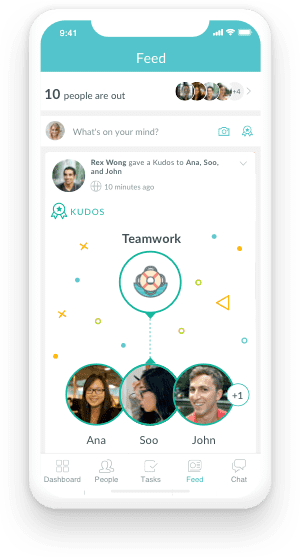 Recognition Brings Employees Closer Together
HR Cloud®'s employee app also improves the overall employee experience and transforms your company culture. For example, a centralized newsfeed instantly communicates what's happening at your company. More employees can offer peer-to-peer recognition to reward accomplishments and generate a new culture of excellence—all using their own mobile device.
Keep Your Employees Completely Informed
Using our mobile app is an extremely effective way to share announcements and important company news with employees working from home or out of the office. You can create push notifications based on company, location, department, or group level and even use read receipts and acknowledgements to make sure the message gets through.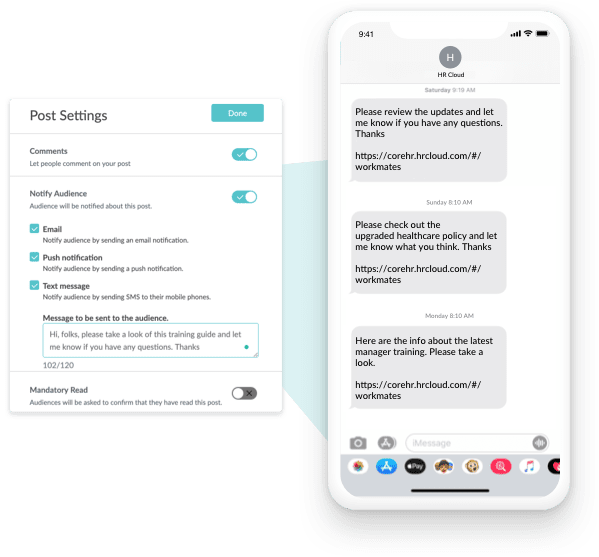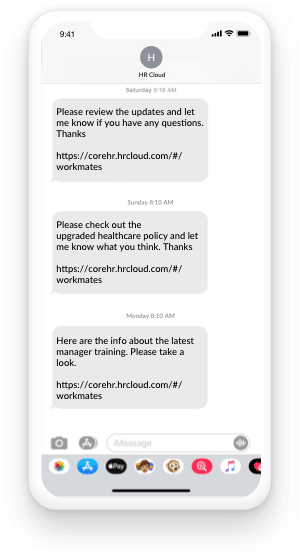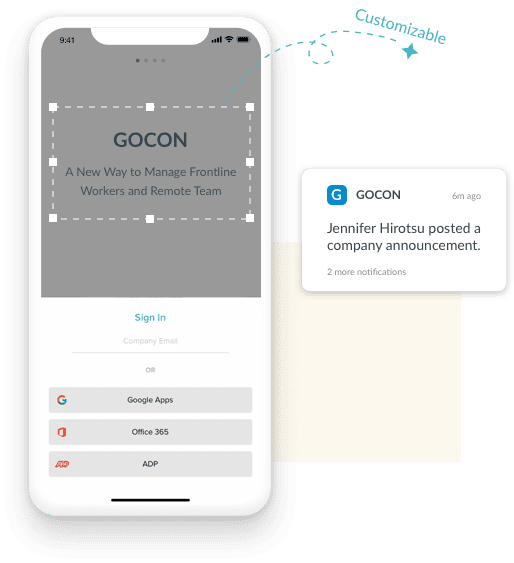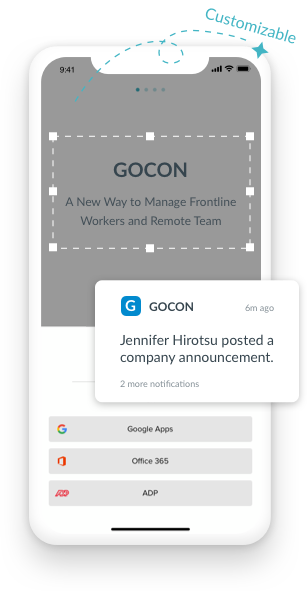 Customize to Fit Your Brand
We know that the more your employees like our app, the more they'll use it. This is why the HR Cloud® app is fully customizable to fit your brand and company culture. Create a fully branded app experience to build familiarity and increase user adoption.
Integrated with Calendars and Productivity Tools
The HR Cloud® employee mobile app is integrated with Microsoft Office 360 and other common productivity and collaboration tools. Employees can check their calendar, access a critical file, and reply to an important email—all from their mobile device.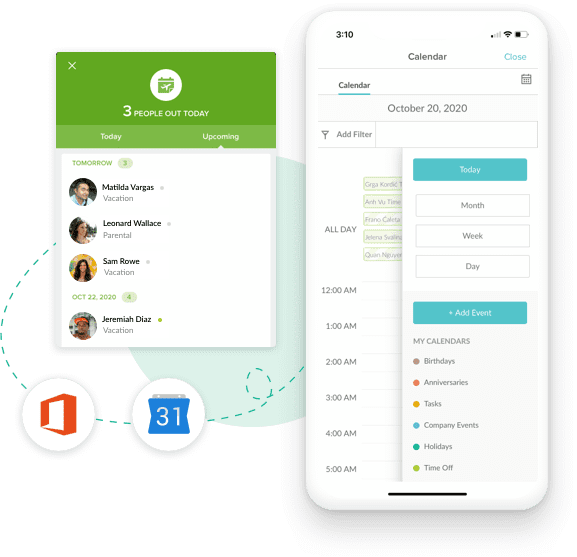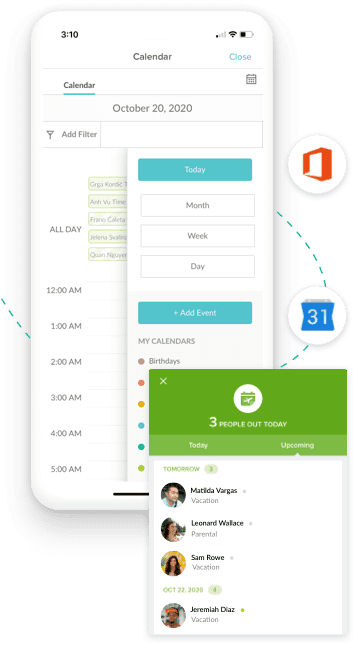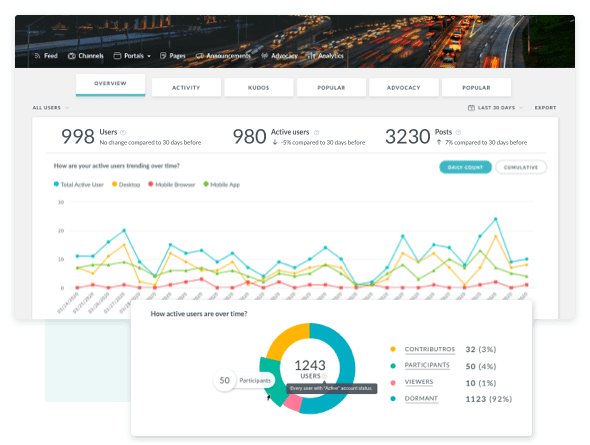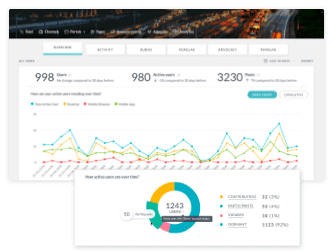 Real-time Reports Provide Proof of Success
Our powerful reporting capabilities and intuitive dashboard now give any user real-time visibility into trends, adoption, usage, and more. See what content sticks with employees, measure overall engagement, and make sure that all your employees have received the content and information they need to do their jobs.
Maximize Reach for Any Device
The HR Cloud® app can be easily distributed using the App Store and Google Play for fast adoption. Once your employees have it, you can start sending push notifications for instant delivery of important information in a multi-language environment.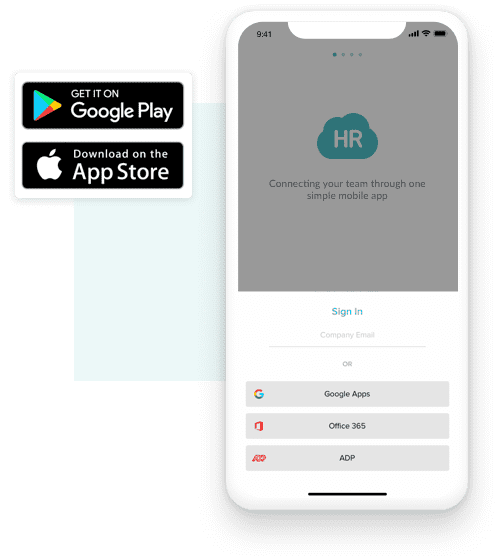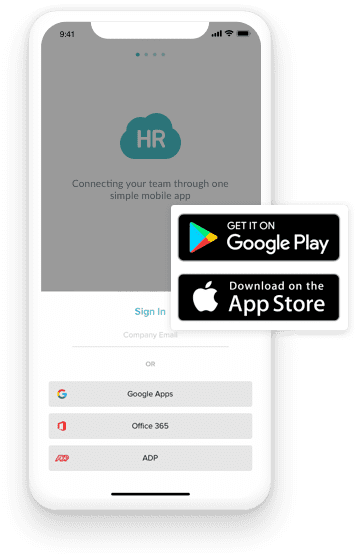 Need to connect with your distributed team?
The HR Cloud® employee mobile app is now one of the best ways to connect and communicate with all remote employees, especially those who might not have been working from home until recently. Help keep them informed, valued, and part of your overall team.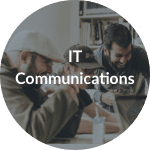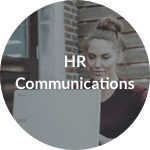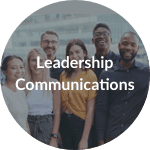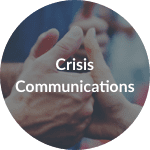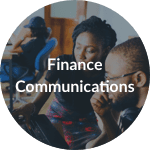 How HR Cloud
®

Customers are Making Their Life Easier

Take the daily frustration out of HR processes with HR Cloud®'s suite of solutions.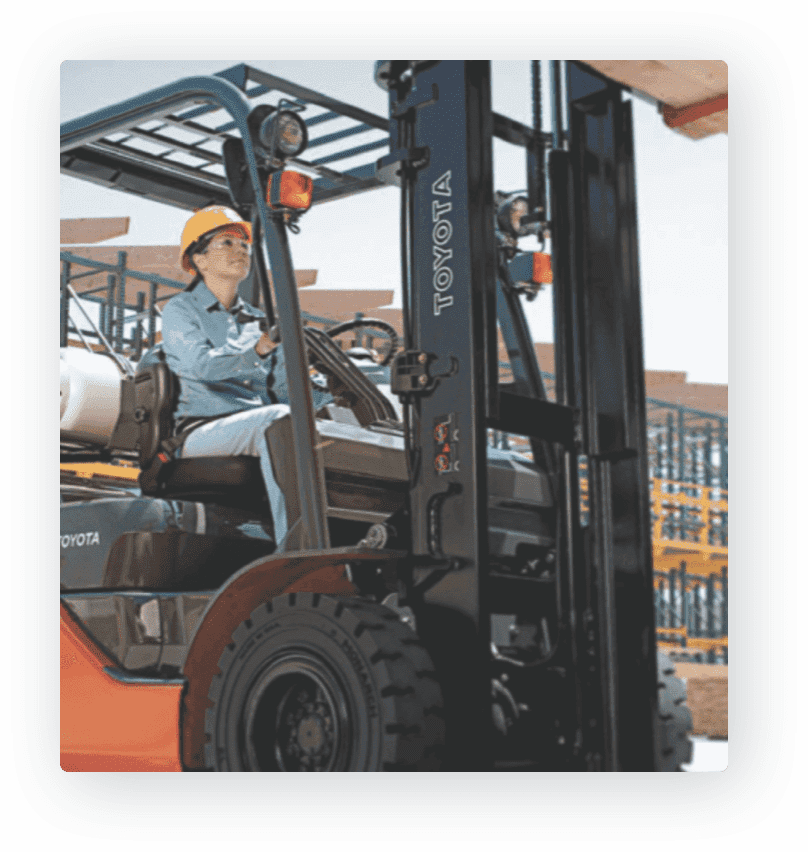 "One of the biggest benefits from using the HR Cloud® Workmates platform is that our Associates are more connected to both the company and each other. Associates can comment, react, and provide feedback directly through the platform from their smartphone or desktop devices."
Danielle Nickerson | Human Resource Specialist
"As for Workmates, we like using Kudos to communicate with employees. To my understanding, for employee recognition, it was like a monthly safety award for wearing proper protective gear."
Austin Green | HR Assistant of MORSELIFE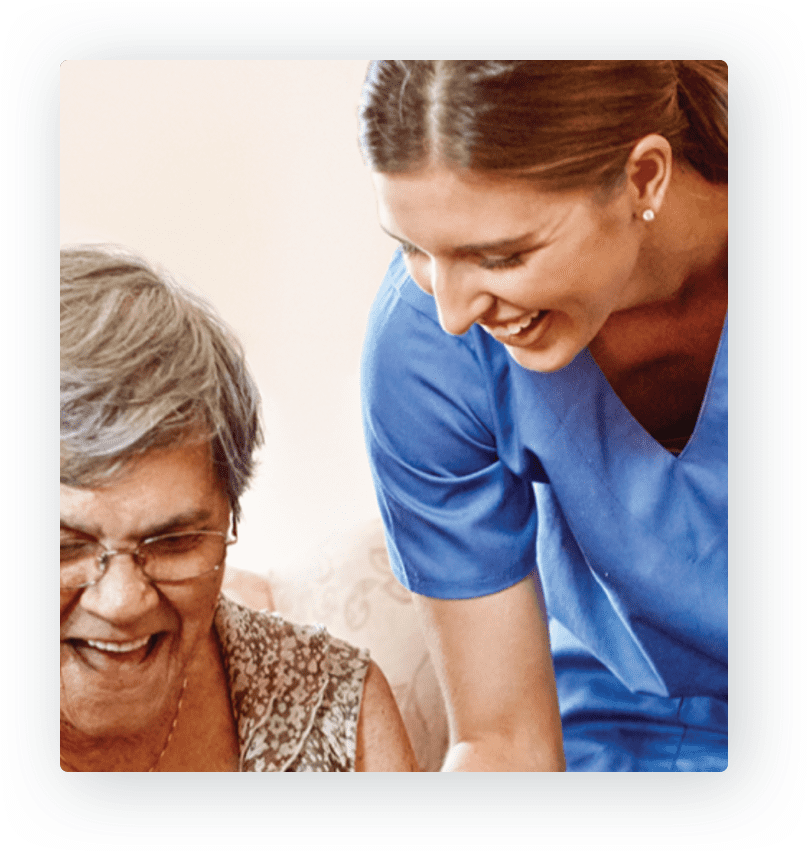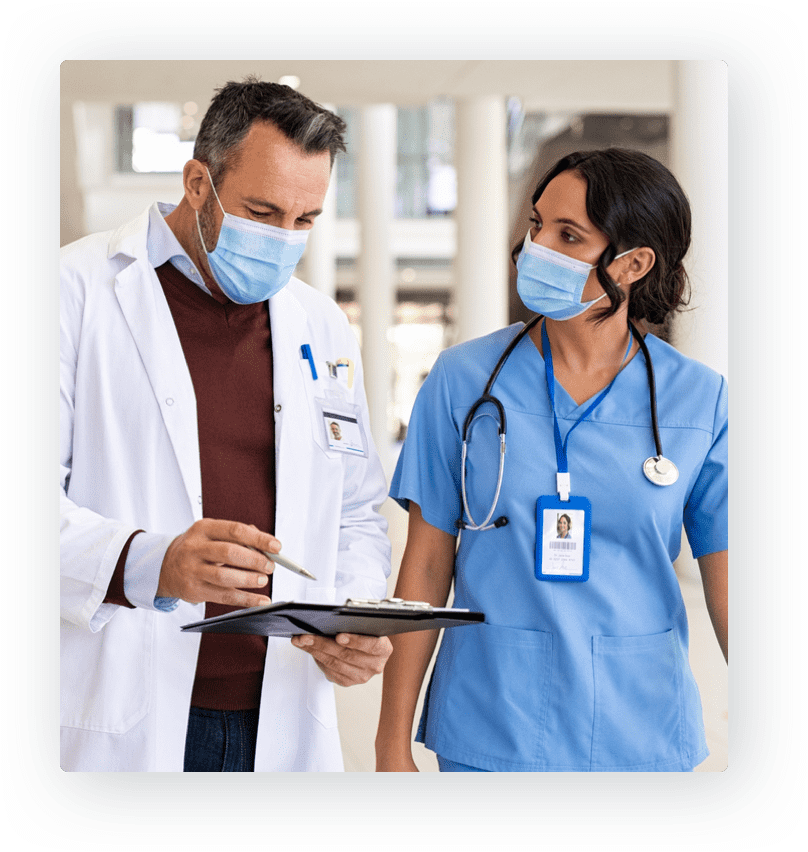 "Our staff has praised the increased communications level Workmates delivers. We use it to communicate important project matters and give staff specific 'kudos' or even recognize their birthdays. More importantly, we use Workmates to clarify project details that needed rapid dissemination among the entire team."

Christopher Baggott | Chief Executive Officer
Like What You Hear?
We'd love to chat with you more about how HR Cloud® can support your business's HR needs.
Request a Demo