A Mobile Employee App that Works for Everyone
For busy HR teams, "work as usual" doesn't always take place in the office, and (unfortunately), it doesn't always stop at 5:00 p.m. HR Cloud®'s mobile employee app now helps HR find top candidates, create onboarding task lists, respond to employees' leave requests, and so much more. Remote employees are always "in the know" with chat, inbox, and other ways to access company announcements and other vital information.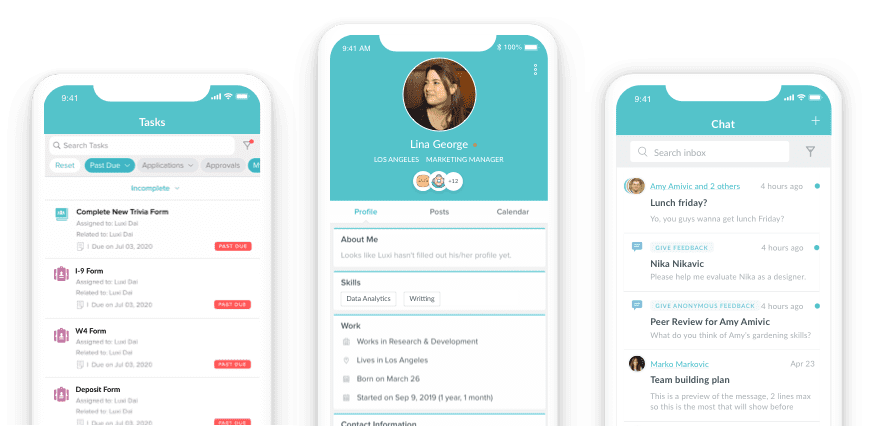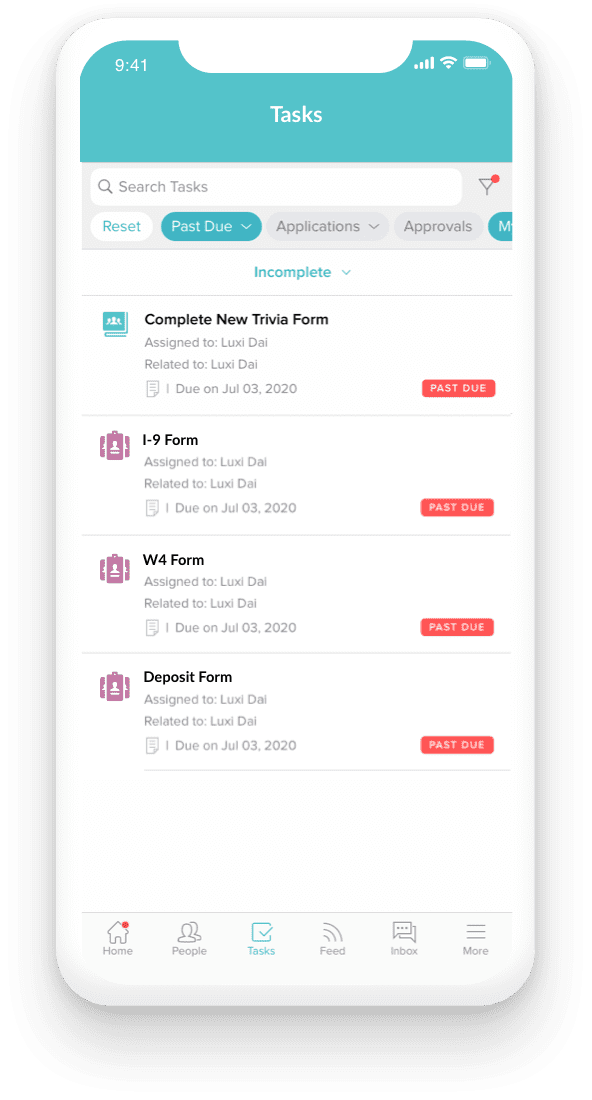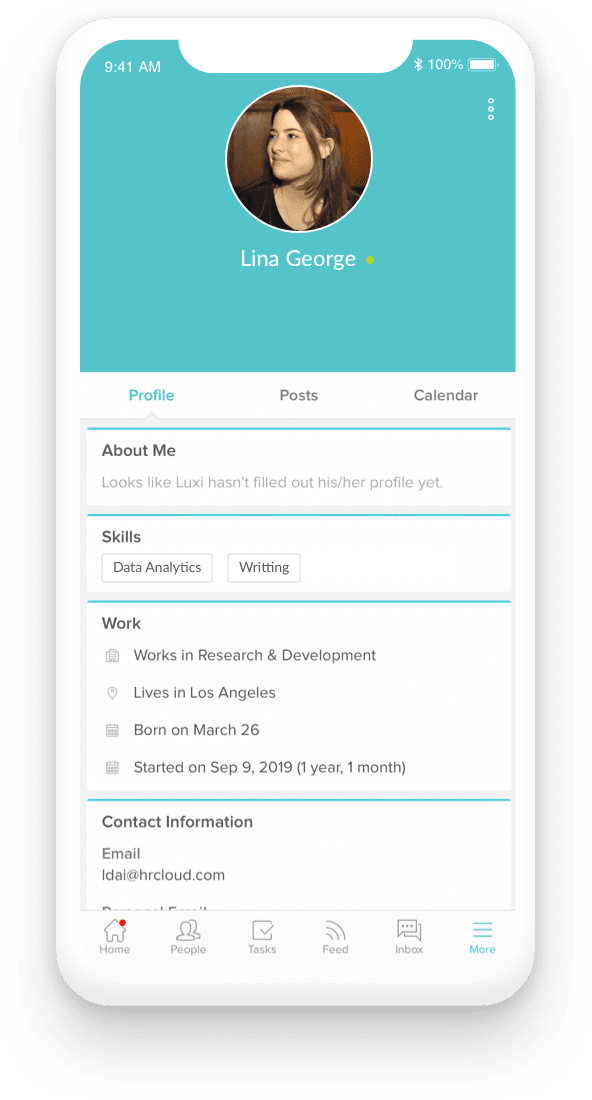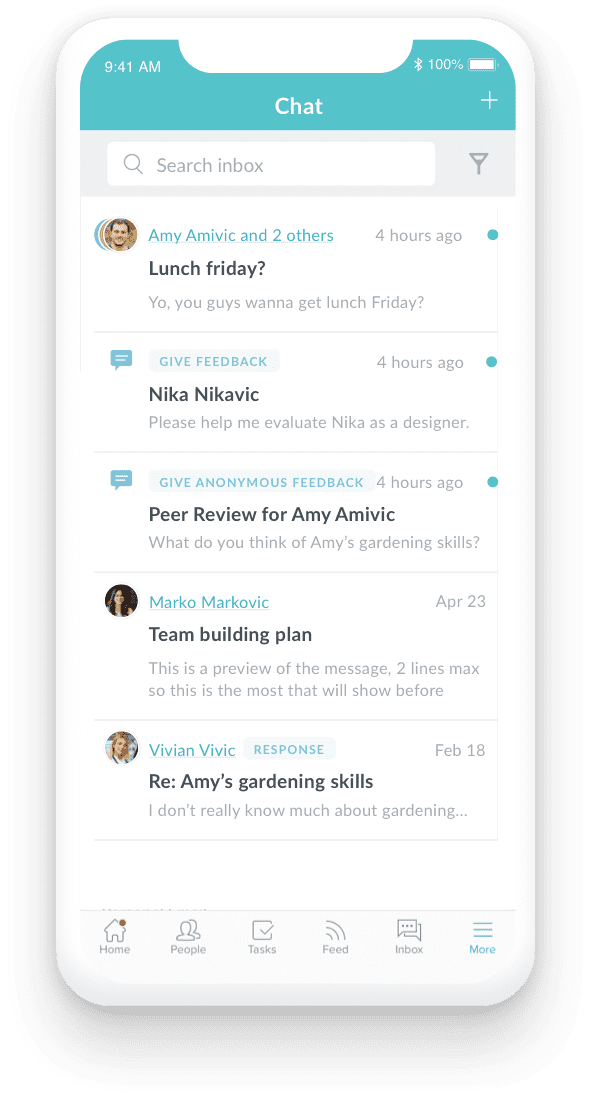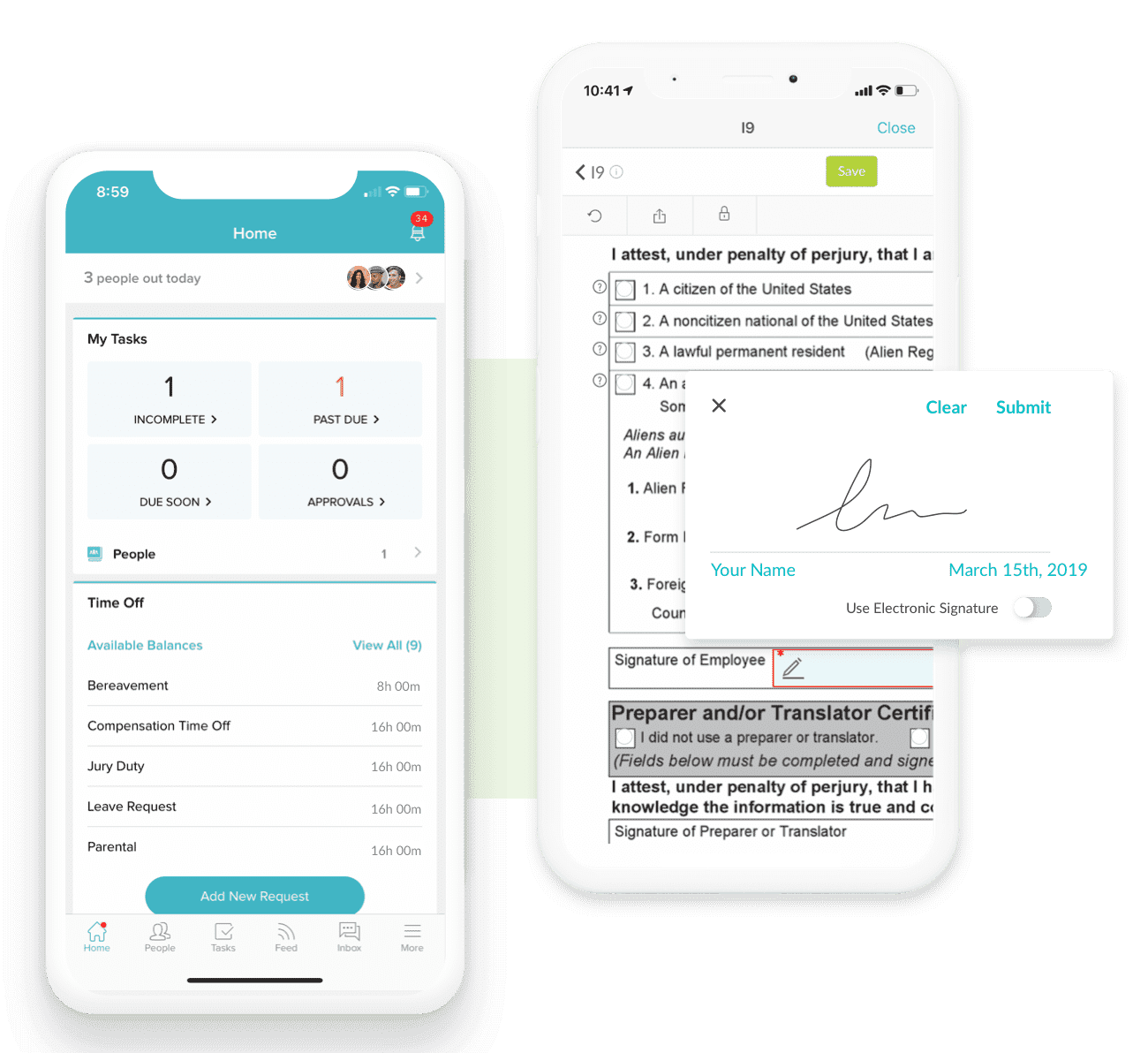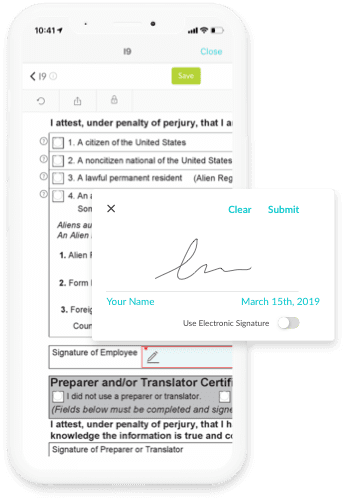 Enhance the Onboarding Experience
We all know how difficult it can be to find, hire, and onboard top talent today. Now there's a better way—HR Cloud®'s employee app that gives new hires fast, productive access to everything they need to get started. Whether it's creating a personalized portal, sending them easy-to-follow onboarding checklists, or letting them use convenient e-signature capabilities on their mobile device, our employee app is designed to onboarding fast, easy, and effective.
Customize to Fit Your Brand
We know that the more your employees like our app, the more they'll use it. This is why the HR Cloud® app is fully customizable to fit your brand and company culture. Create a fully branded app experience to build familiarity and increase user adoption.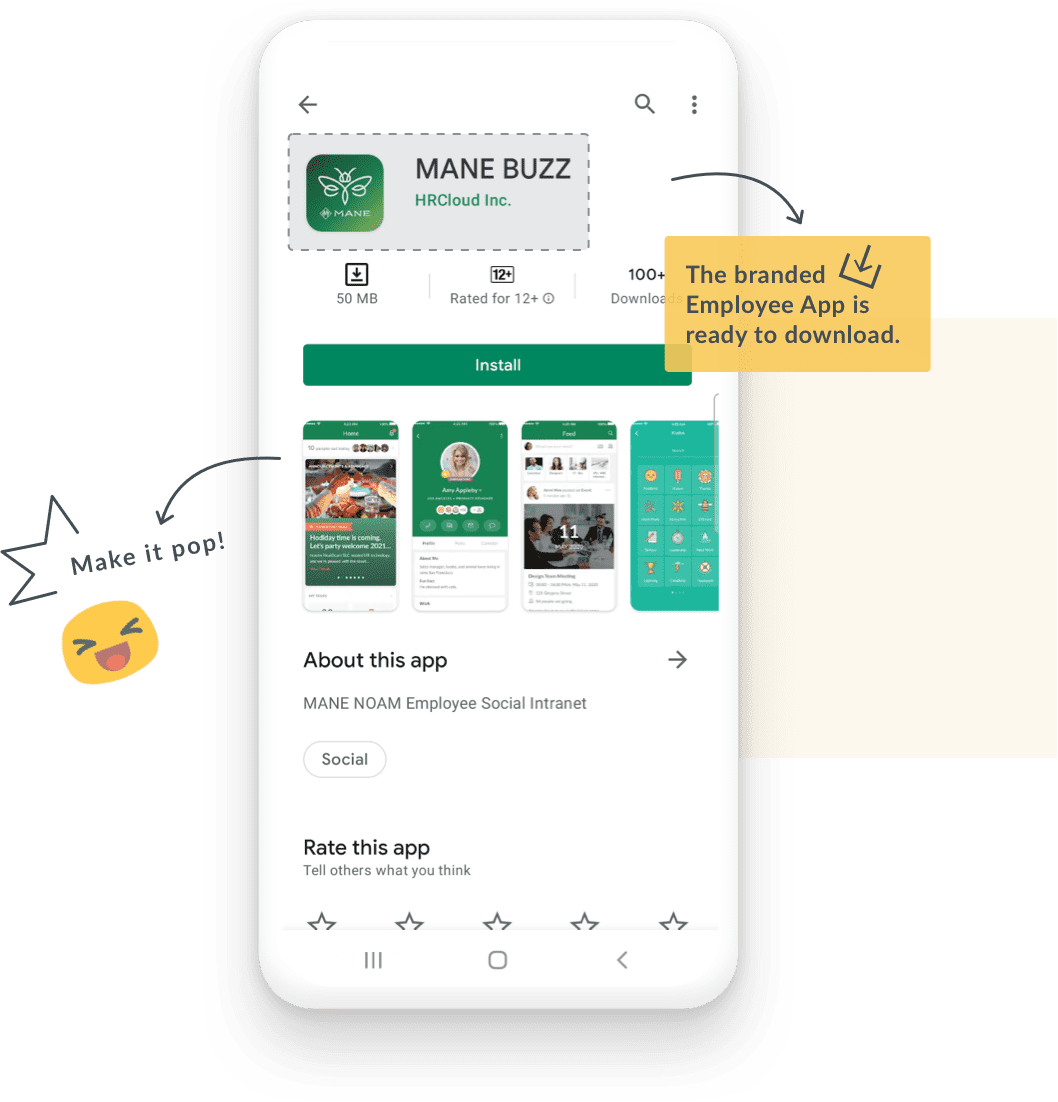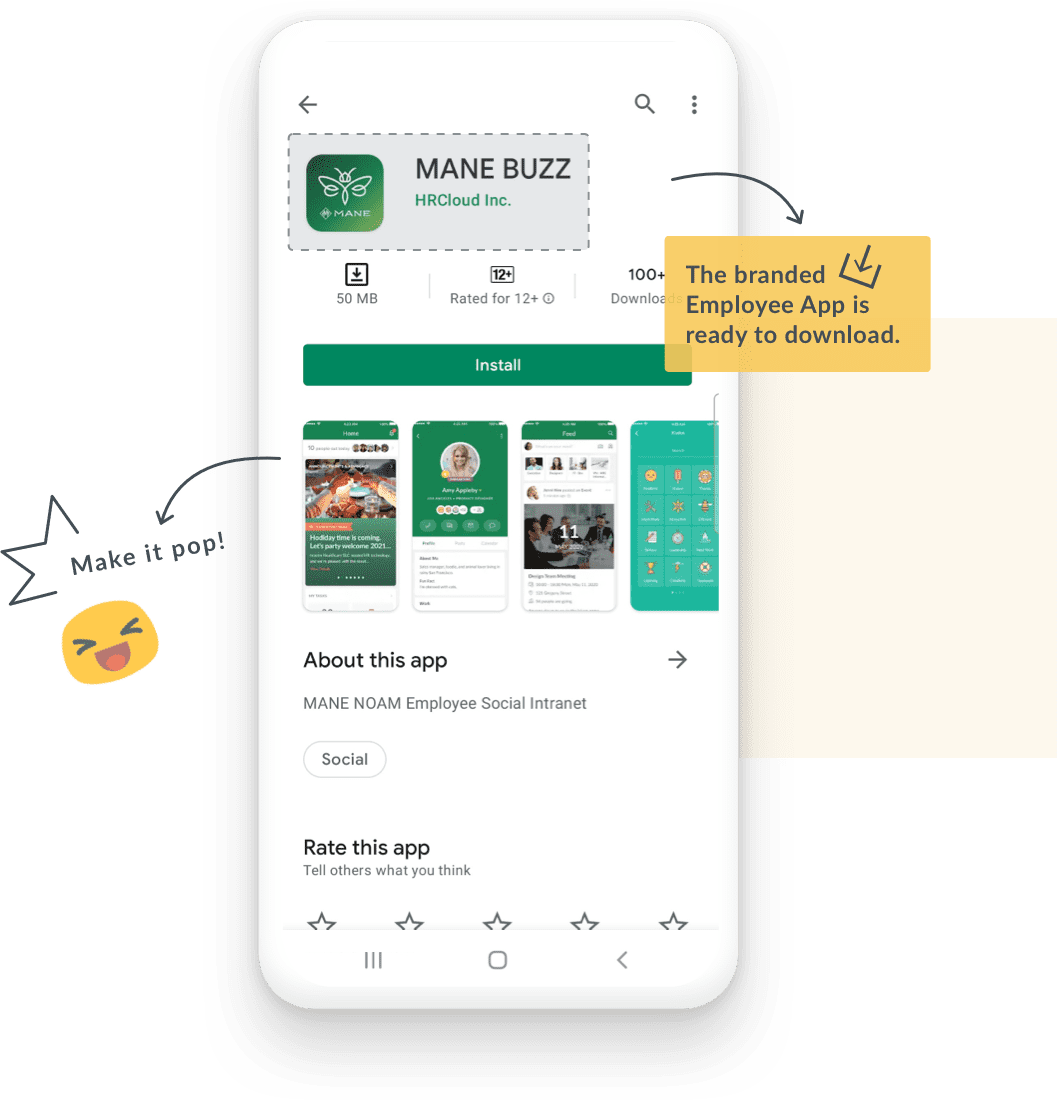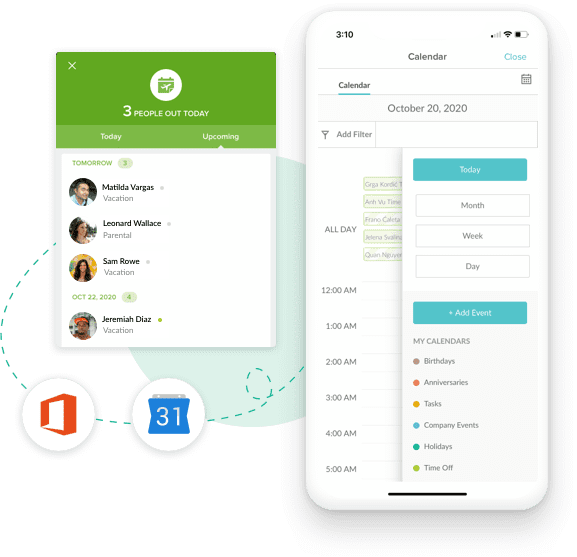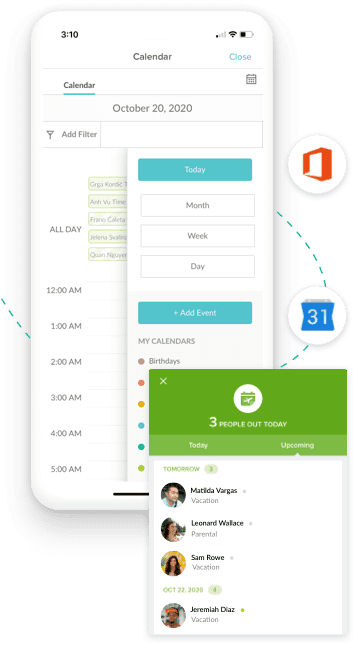 Integrated with Calendars and Productivity Tools
The HR Cloud® employee mobile app is integrated with Microsoft Office 360 and other common productivity and collaboration tools. Employees can check their calendar, access a critical file, and reply to an important email—all from their mobile device.
Maximize Reach for Any Device
The HR Cloud® app can be easily distributed using the App Store and Google Play for fast adoption. Once your employees have it, you can start sending push notifications for instant delivery of important information in a multi-language environment.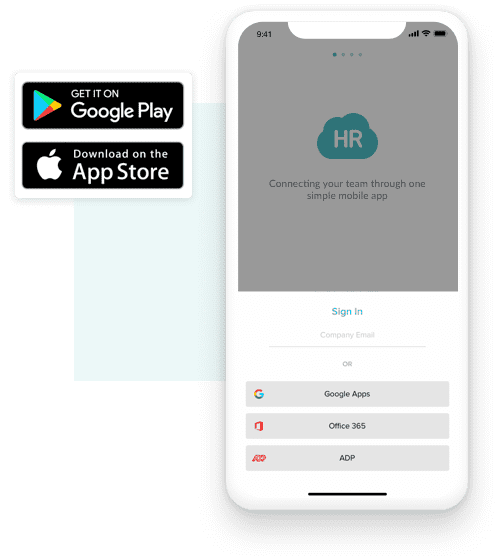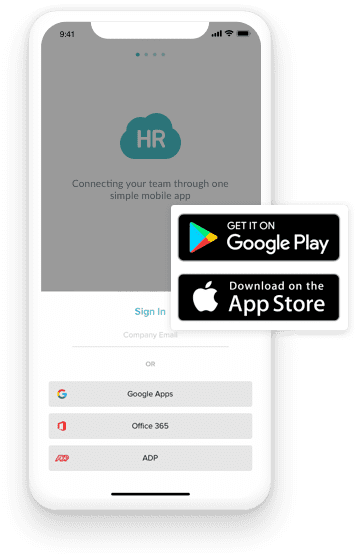 Need to connect with your distributed team?
The HR Cloud® employee mobile app is now one of the best ways to connect and communicate with all remote employees, especially those who might not have been working from home until recently. Help keep them informed, valued, and part of your overall team.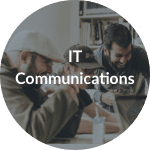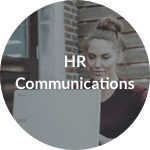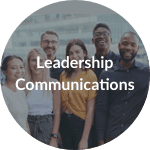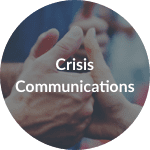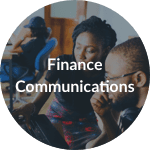 How HR Cloud
®

Customers are Making Their Life Easier

Take the daily frustration out of HR processes with HR Cloud®'s suite of solutions.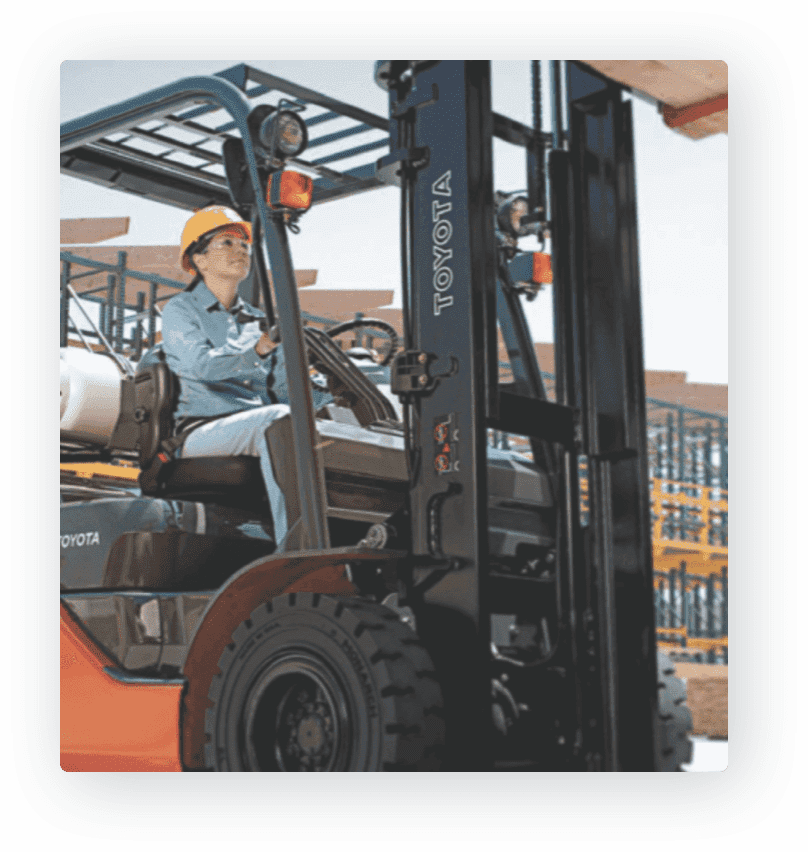 "One of the biggest benefits from using the HR Cloud® Workmates platform is that our Associates are more connected to both the company and each other. Associates can comment, react, and provide feedback directly through the platform from their smartphone or desktop devices."
Danielle Nickerson | Human Resource Specialist
"As for Workmates, we like using Kudos to communicate with employees. To my understanding, for employee recognition, it was like a monthly safety award for wearing proper protective gear."
Austin Green | HR Assistant of MORSELIFE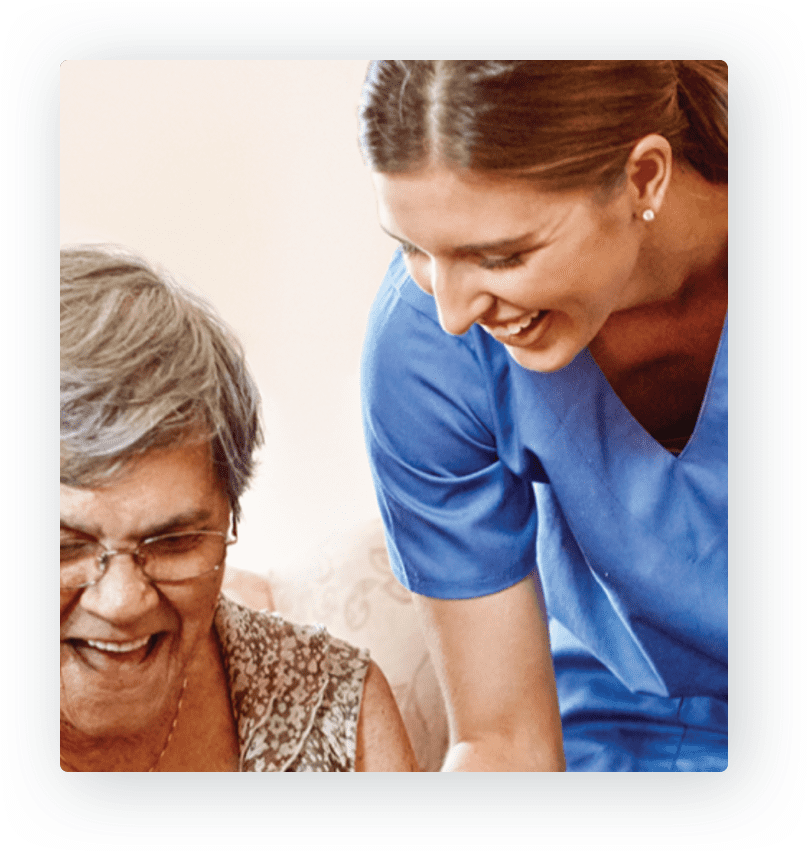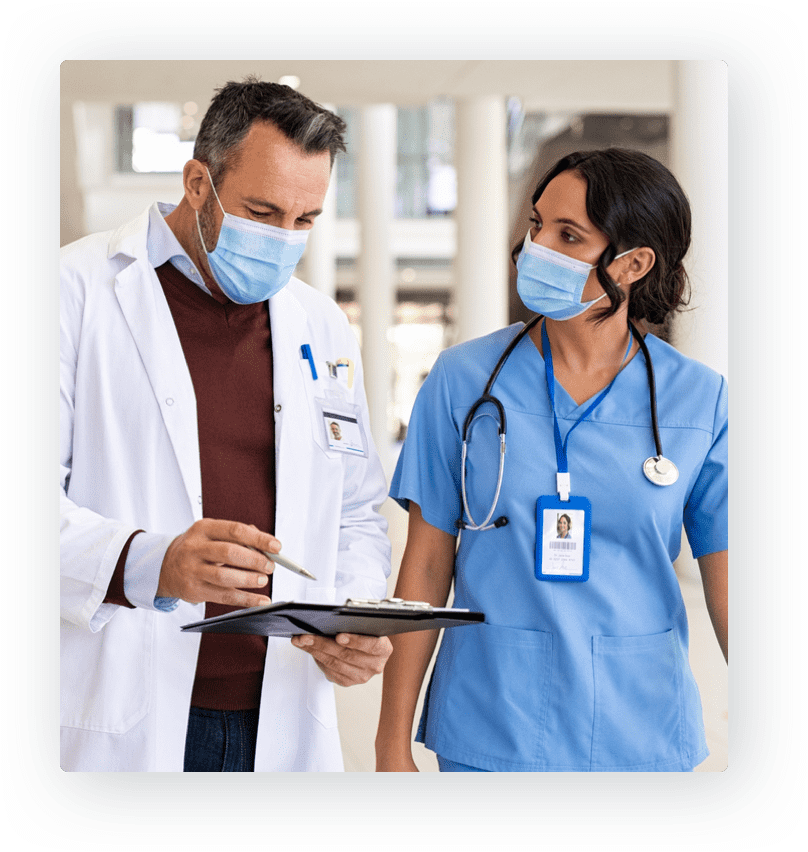 "Our staff has praised the increased communications level Workmates delivers. We use it to communicate important project matters and give staff specific 'kudos' or even recognize their birthdays. More importantly, we use Workmates to clarify project details that needed rapid dissemination among the entire team."

Christopher Baggott | Chief Executive Officer