Trusted by leading companies focused on employee culture and experience






Give employees access to vital HR and work information — even when they're not
in the office. See how our mobile employee app works for your entire workforce.
A Mobile Employee App that Works for HR…
For busy HR teams, "work as usual" doesn't always take place in the office, and (unfortunately), it doesn't always stop at 5:00 p.m. HR Cloud's mobile employee app now helps HR find top candidates, create onboarding task lists, respond to employees' leave requests, offer an official kudos for a job well done, and so much more. HR teams benefit from 24x7 access to the information they need to get the job done.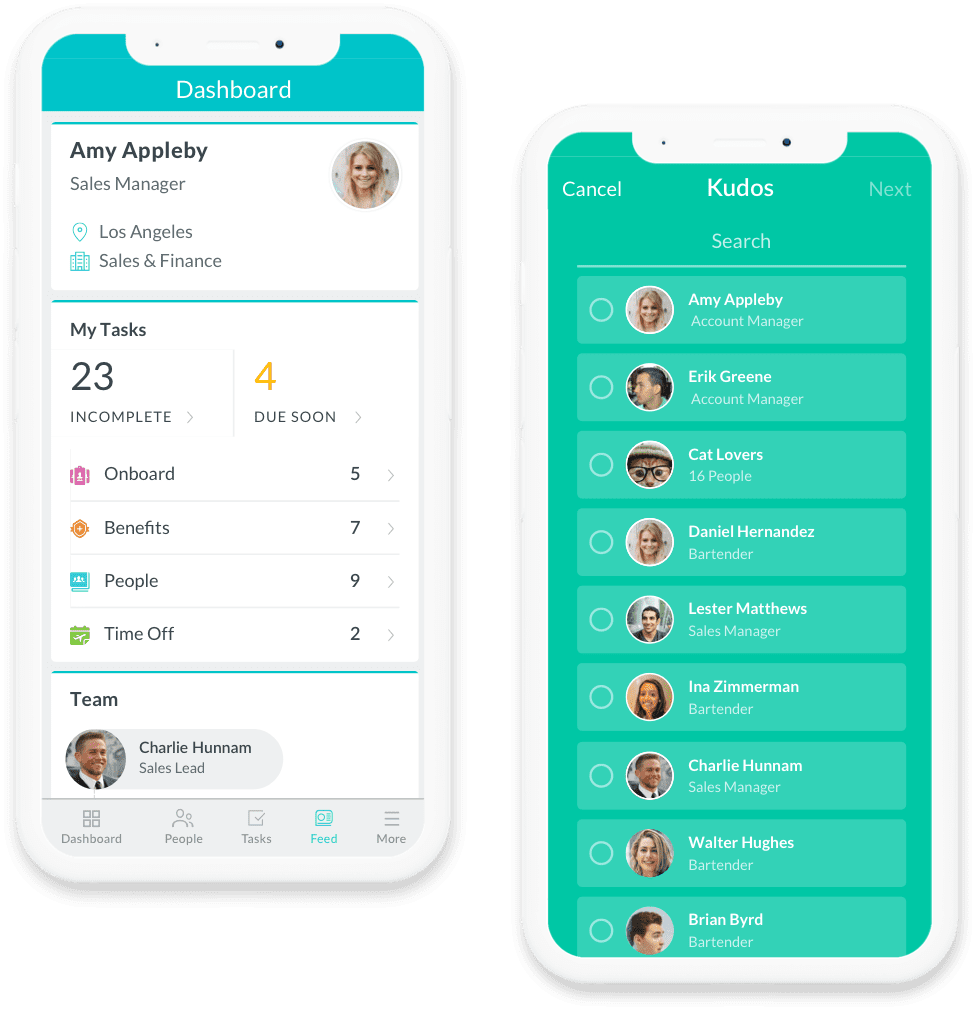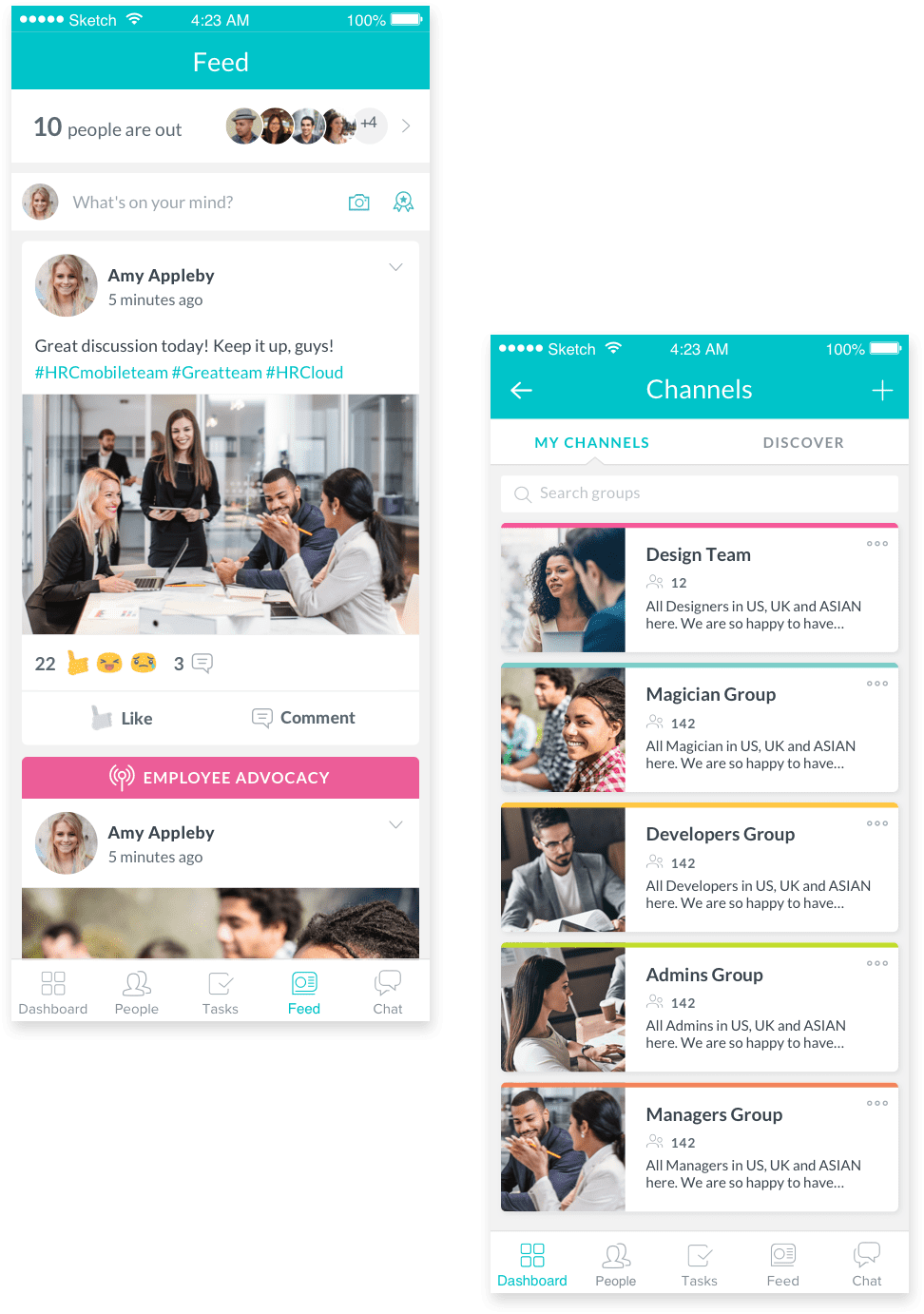 …but is Perfect for Employees, too
HR Cloud delivers the industry's best employee communication app as well as the best employee engagement app. Remote employees feel engaged and connected with easy access to company announcements and other vital resources. Managers love real-time calendar views to quickly see who's in and who's out on any given day. And everyone agrees that HR Cloud employee app makes work better, wherever they may be.
Anything You Need is Just a Click Away
With HR Cloud's best employee app, your employees will never again wonder how they can get in touch when they're not in the office. Now they can access your company directory to find a co-worker's number or any contact information for any employee in your company. If they have questions that need immediate attention, they can make a phone call, send a text message, or start a group chat, all in the app itself.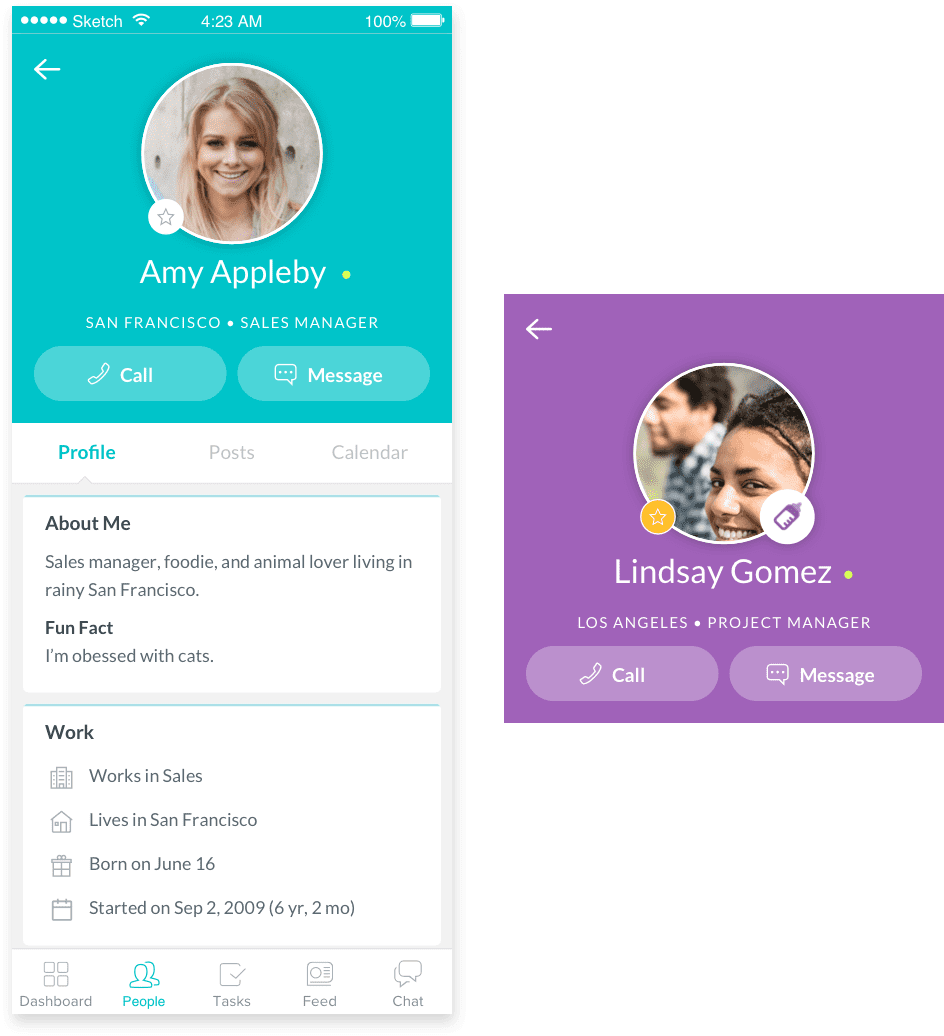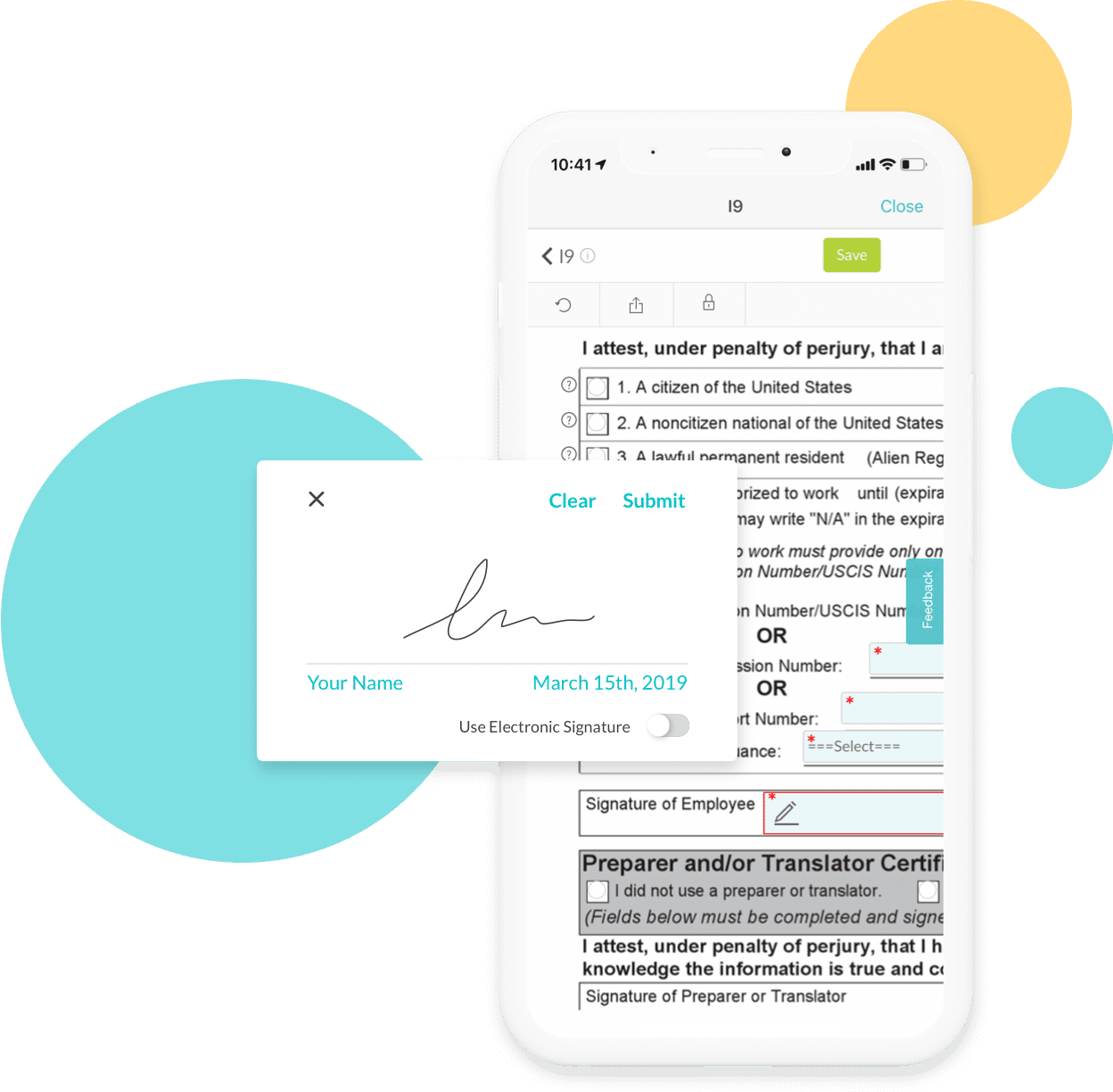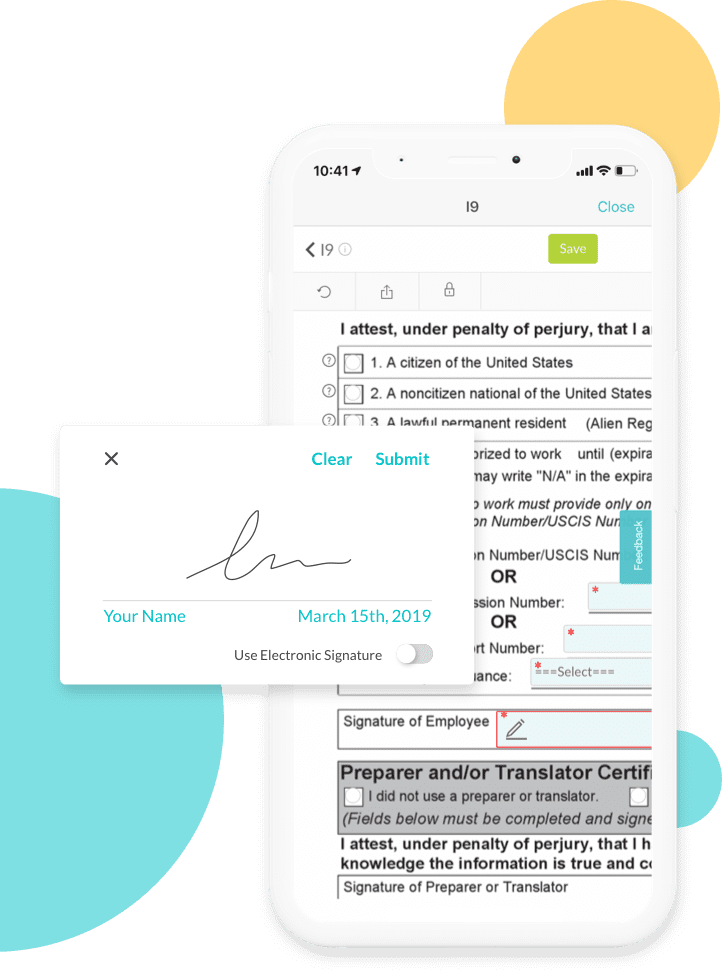 Enhance the Onboarding Experience
We all know how difficult it can be to find, hire, and onboard top talent today. Now there's a better way—HR Cloud's employee app that gives new hires fast, productive access to everything they need to get started. Whether it's creating a personalized portal, sending them easy-to-follow onboarding checklists, or letting them use convenient e-signature capabilities on their mobile device, our employee app is designed to onboarding fast, easy, and effective.
Improve Employee Communications and Engagement
Our mobile employee app connects remote, far-flung teams or even field-based workers without access to a laptop. With the best employee communications app and the best employee engagement app, we help give any employee the information they need, when they need it, to increase morale and overall productivity.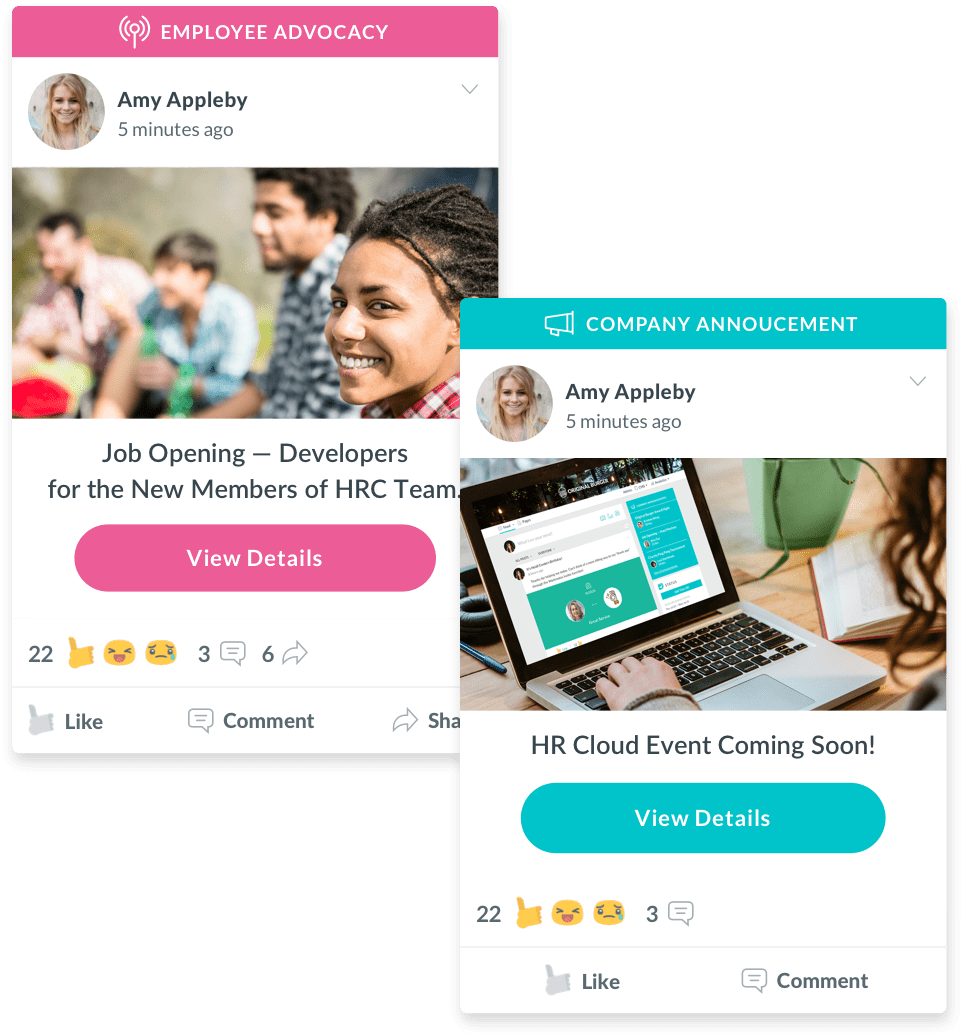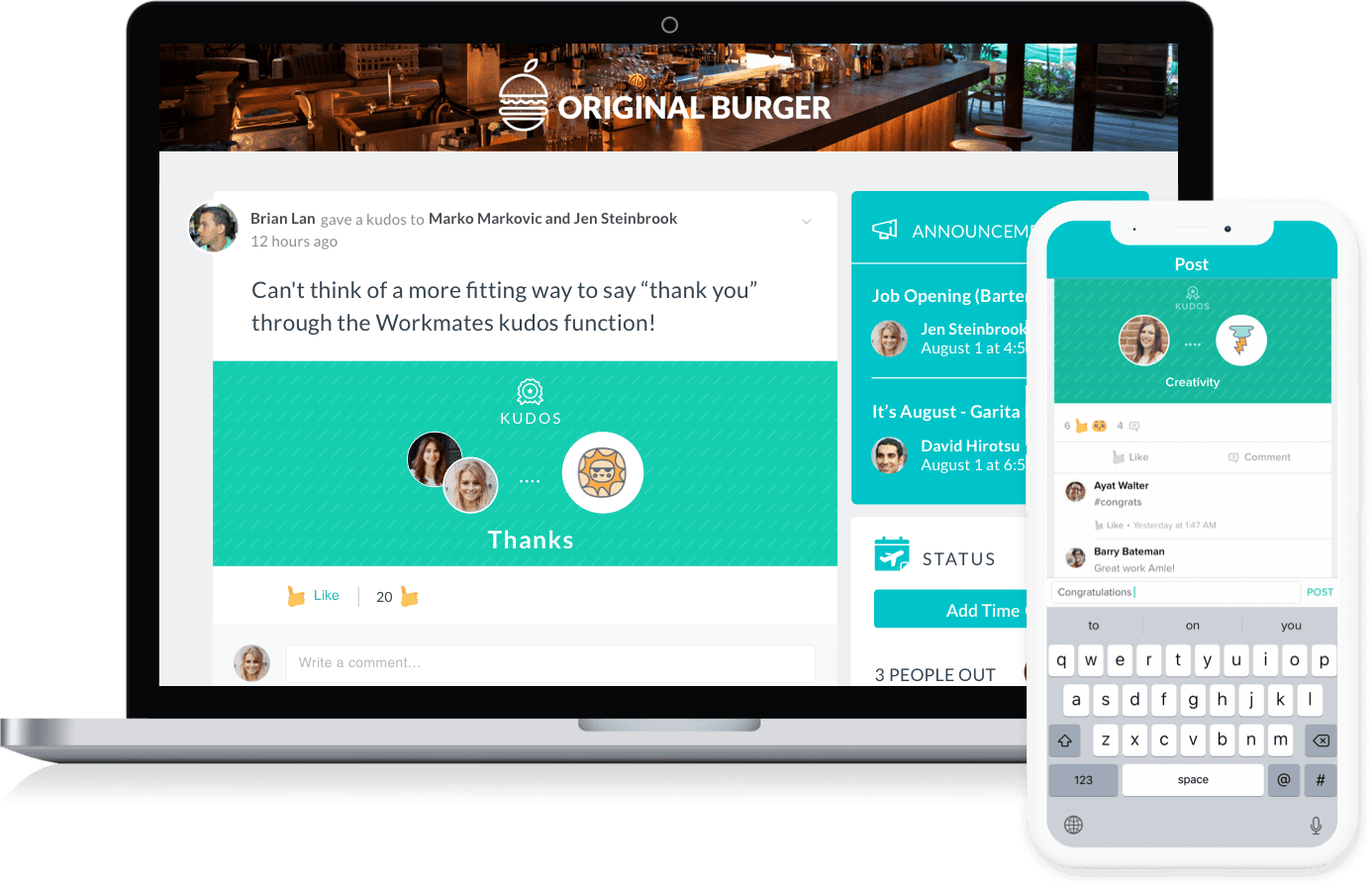 Recognition Brings Employees Closer Together
HR Cloud's employee app also improves the overall employee experience and transforms your company culture. For example, a centralized newsfeed instantly communicates what's happening at your company. More any employee can offer peer-to-peer recognition to reward accomplishments and generate a new culture of excellence—all using their own mobile device.
Payroll Integrations
Onboard integrates with ADP and UltiPro payroll systems to save time, reduce errors, and ensure all teams are working with the best information at all times. This integration enables HR to automatically create new employee profiles and manage data updates. Employee information is automatically populated in both systems and is always up to date.