Create A Custom-Branded Employee App That Fits Your Brand
We know that the more your employees like our app, the more they'll use it. This is why the HR Cloud app is fully customizable to fit your brand and company culture. Create a fully branded app experience to build familiarity and increase user adoption.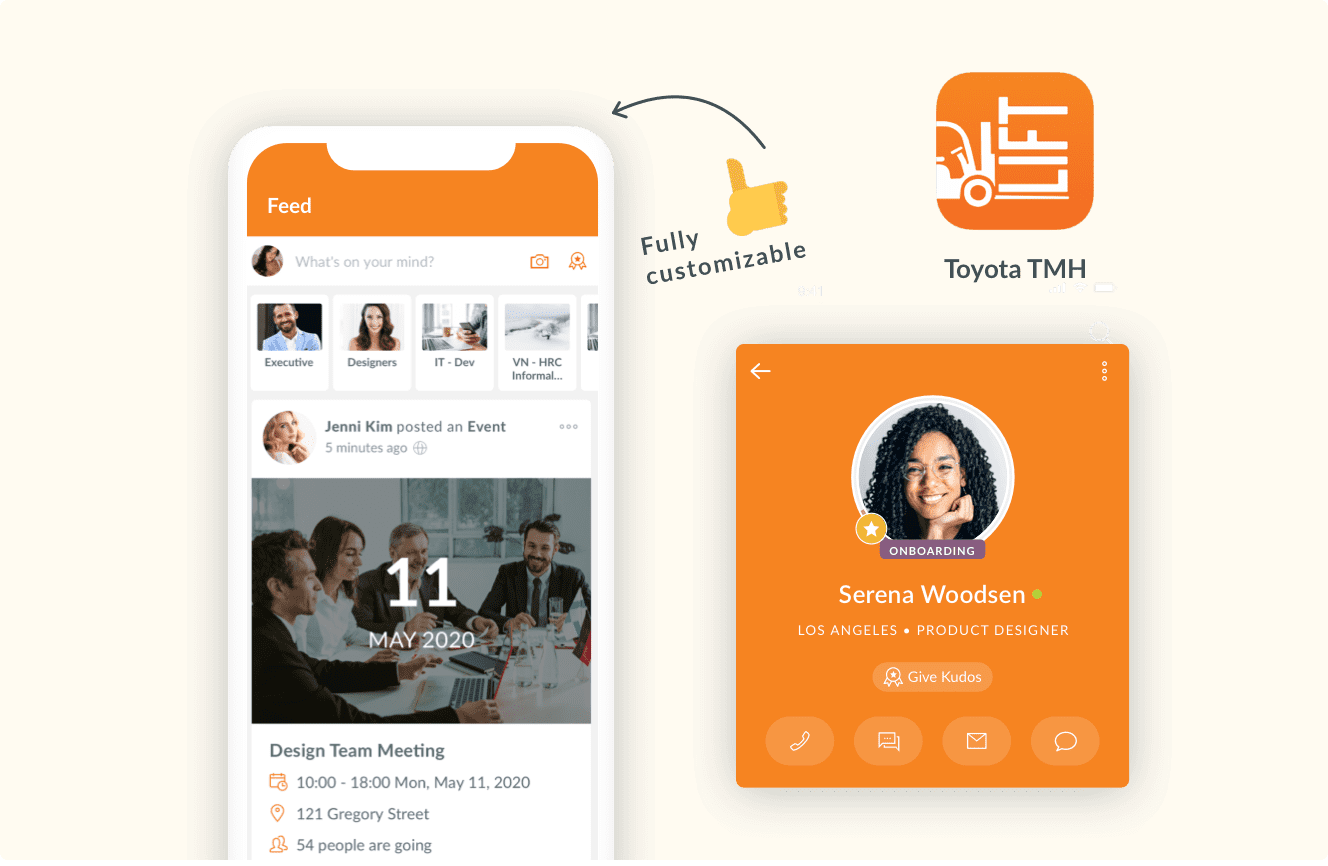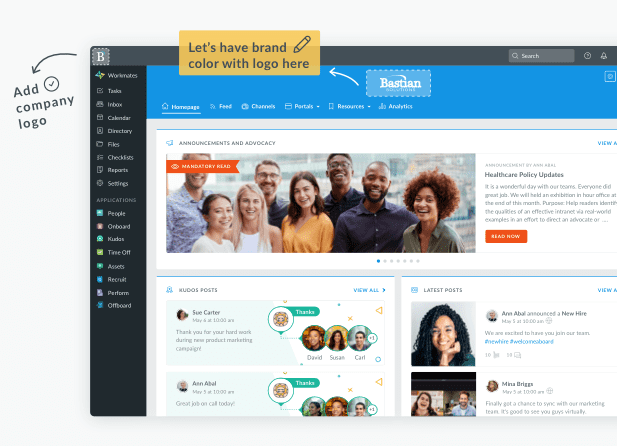 Enhance People Engagement by Creating a Beautiful App with Your Branding, Exciting Features and Outstanding UX
Engage your employees with a personalized feed that feels like it is tailored to your employees.
Custom Apps will be Deployed to the Stores
The custom app will be available on Google Play store so that you can download it anywhere, anytime... For iOS, users would need a redeem code/link to download it. Currently, we only support US users. If you have employees in other countries, you need to create an Apple Business Manager account for those countries and provide us with the organization ID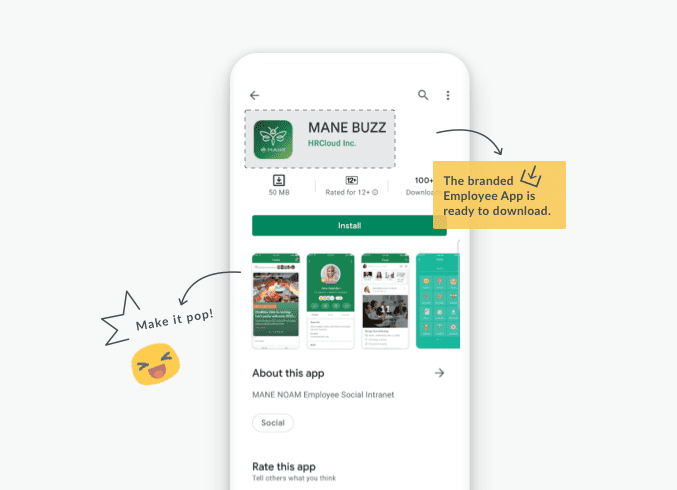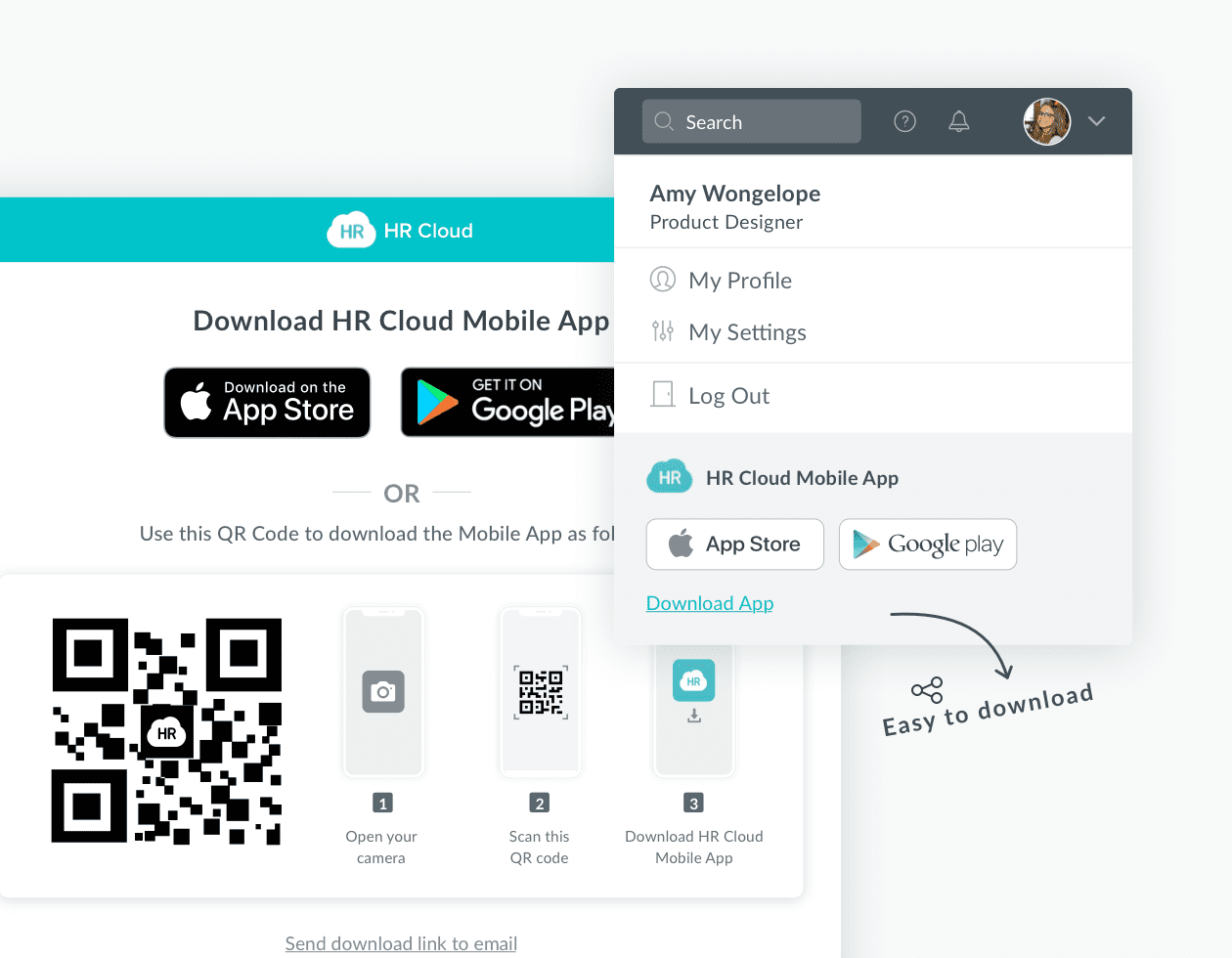 Download the App Directly from Our Website
In order to save your time of sending out the redeem code/link to the users. We have developed a feature to allow users to download the app directly from our website.
Also, you can send the download link to the employees just by a few clicks
Save your time, and send a download link easily. Employees can download the app in just a few clicks.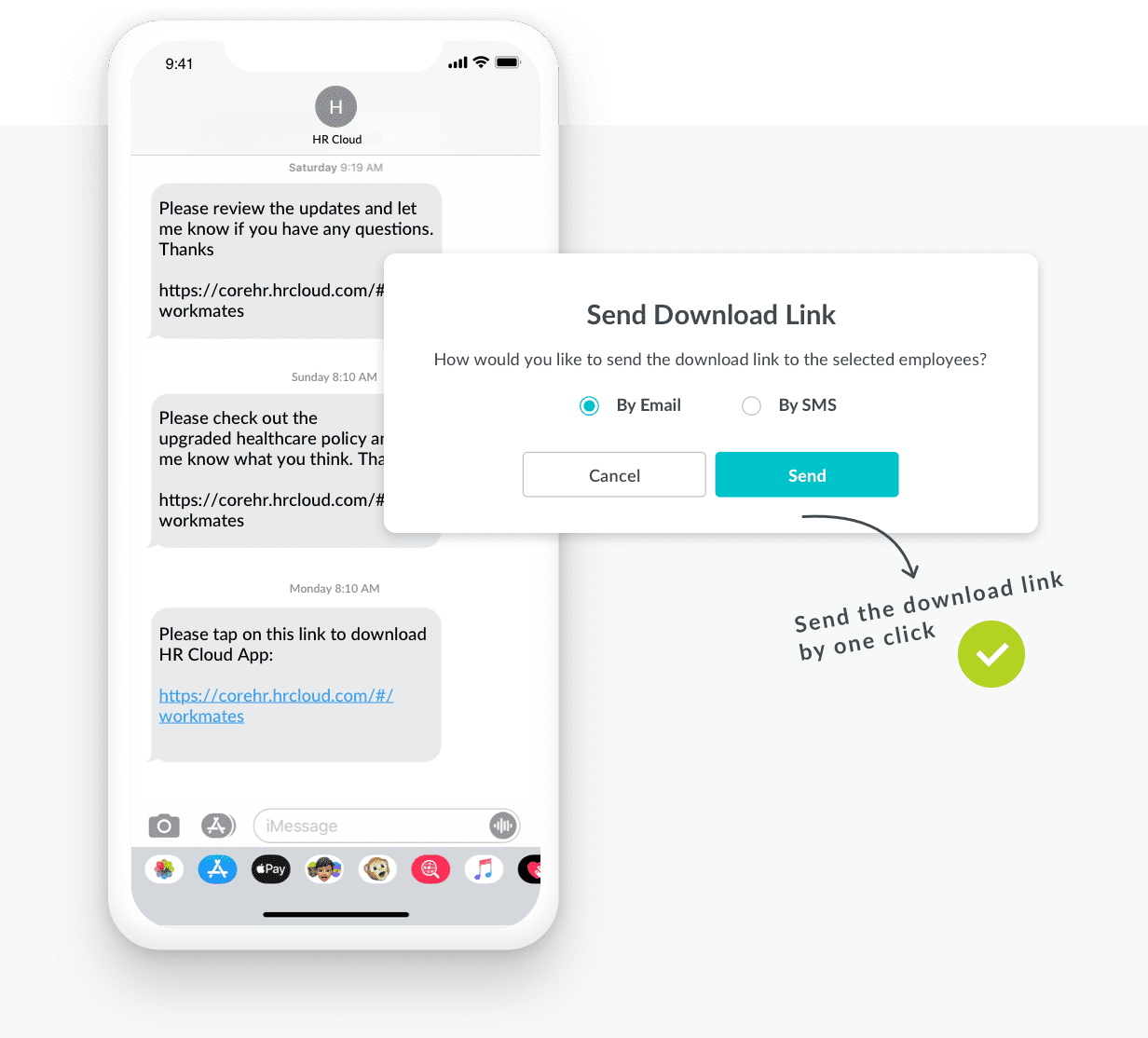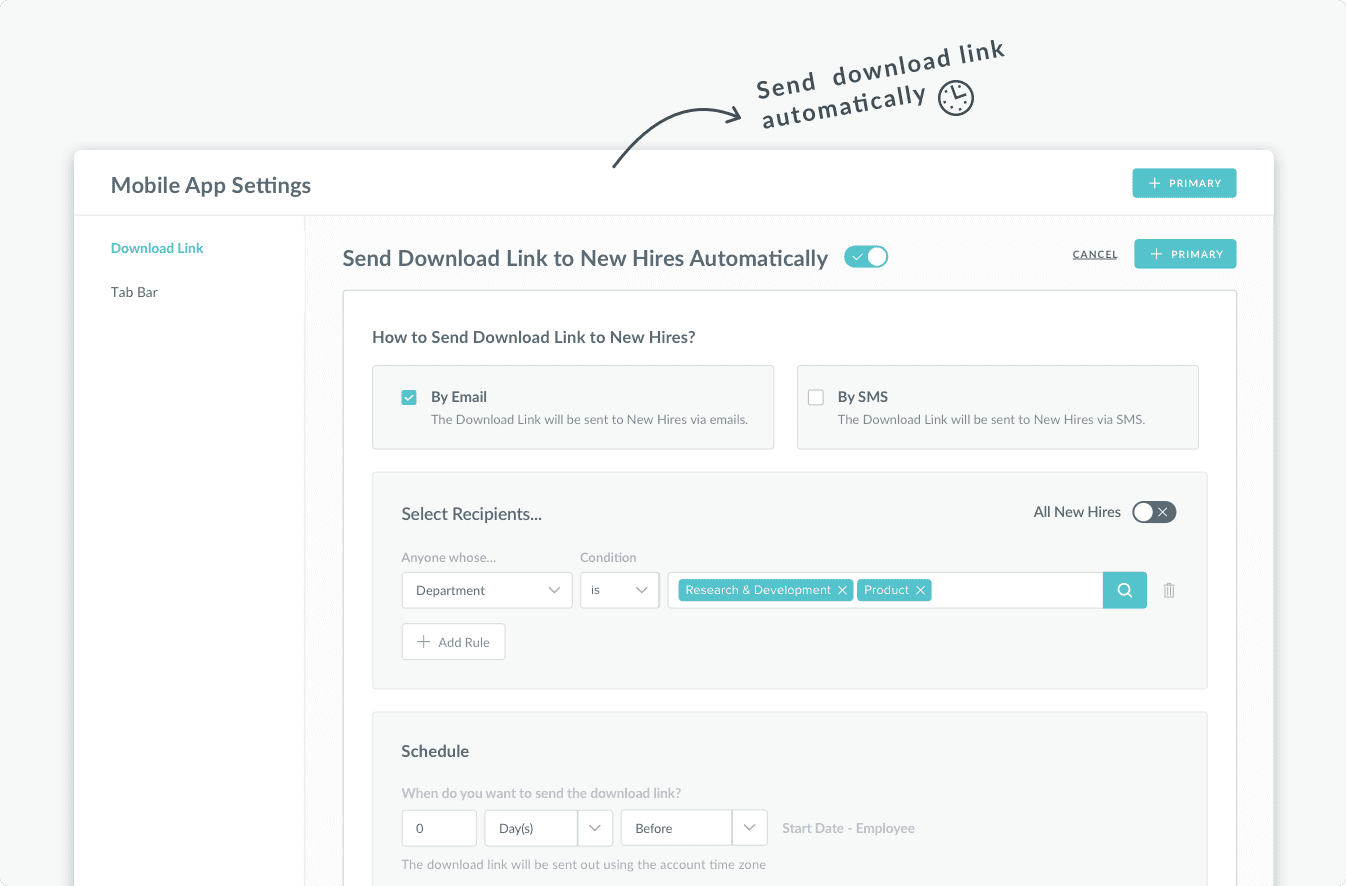 You can schedule to send download links to the new hire automatically
To save precious time, you can use our new feature that allows you to schedule sending a download link to new employees
For the iOS Users Outside the United States, we can install TestFlight to Download the App
The HR Cloud employee mobile app is integrated with Microsoft Office 365 and other common productivity and collaboration tools. Employees can check their calendar, access a critical file, and reply to an important email—all from their mobile device.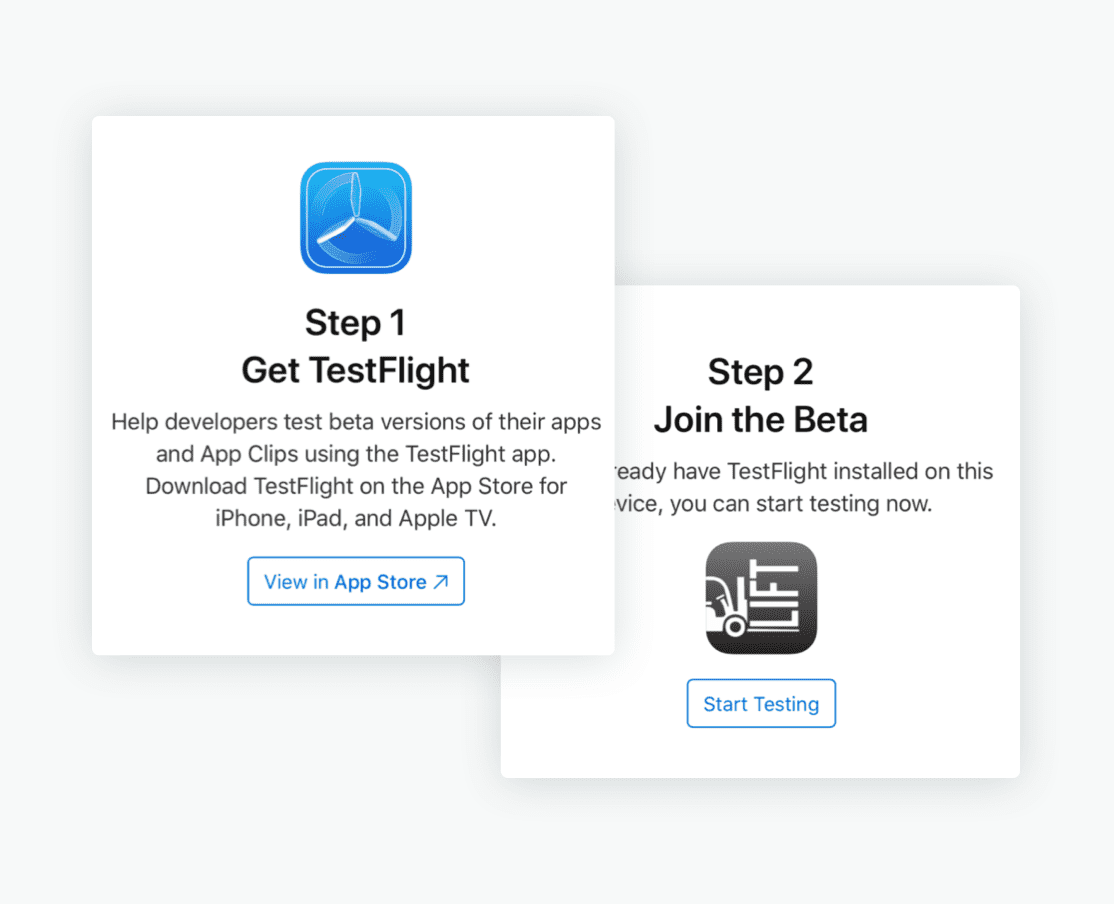 Like What You Hear?
We'd love to chat with you more about how HR Cloud® can support your business's HR needs.
Request a Demo