Giving new hires self-service access to onboarding documents, tasks, and workflows
is the best way to increase engagement and productivity.
Learn how our employee self-onboarding solution delivers all this—and more!
Make Their First Day Great
A new hire's first day can be…a lot. There are introductions to be made, forms to complete, and new processes to learn. HR Cloud®'s employee self-onboarding solution now streamlines the onboarding experience with intuitive, easy-to-use tools, HR and new hire checklists, and workflows—all so there's less to do on day one.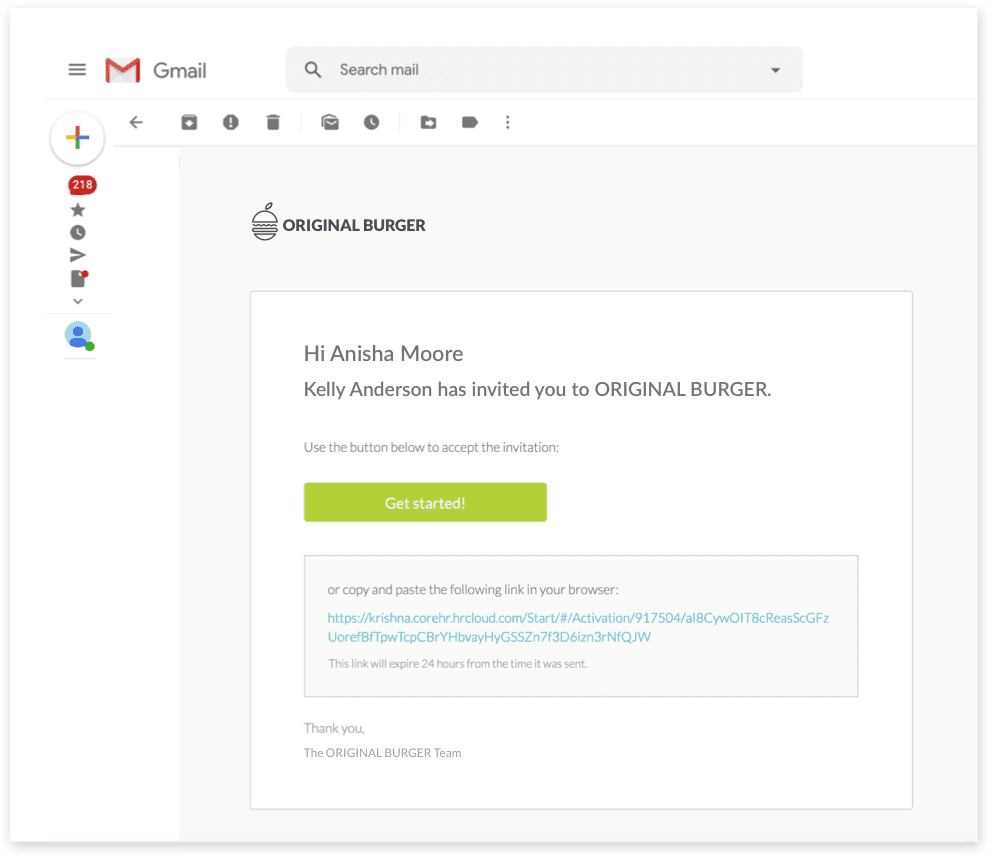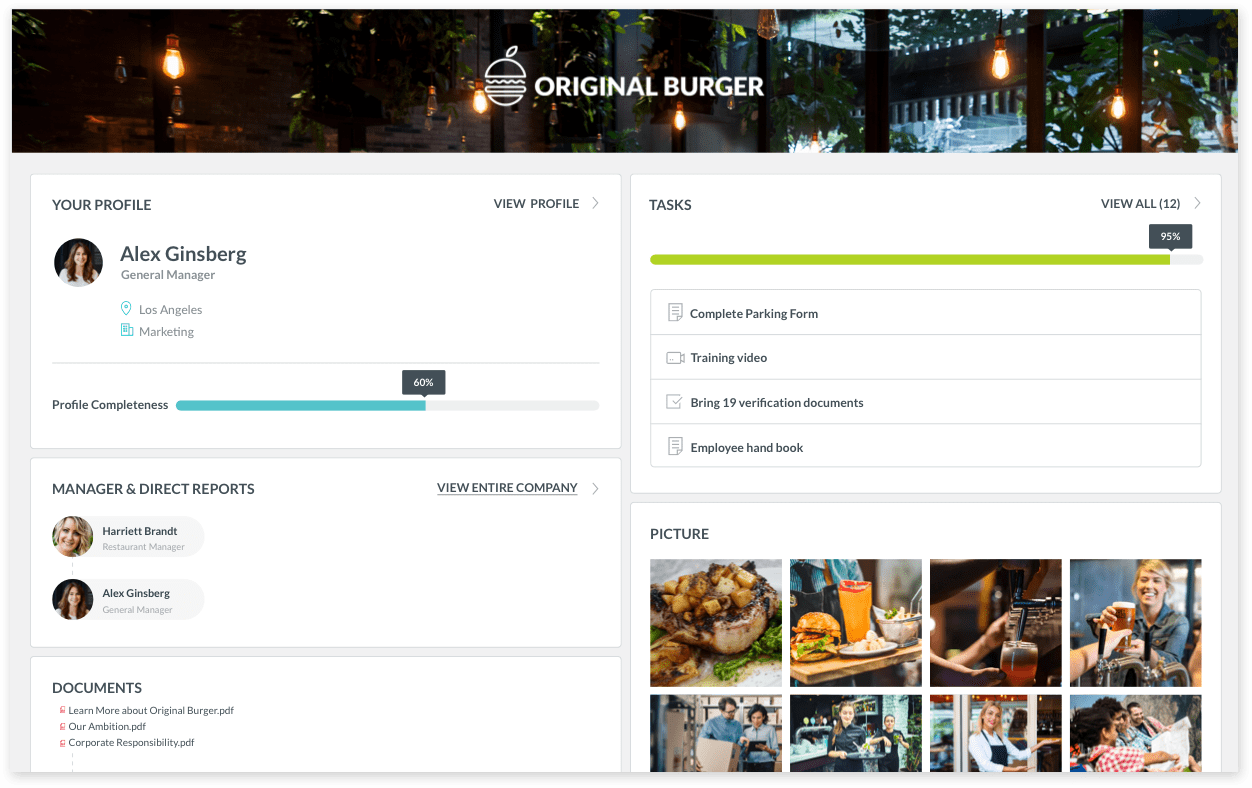 Personalize Their Experience
Impress new hires with your very first communication. Create a welcome message with a link to a personalized portal complete with company information, documents and forms, org charts, instructional videos, and just about anything else a new employee might need. Personalizing their experience sends the right message about your company, right from the start.
Save Time and Increase Productivity
Sure, onboarding processes still require paperwork, but employee self-onboarding now gives them self-service access to important documents and forms before they even start with your company. New hires can take the time to research payroll and benefits questions and complete all onboarding documents at their convenience. Save time (for employees and HR), increase employee morale, and increase new hires' productivity.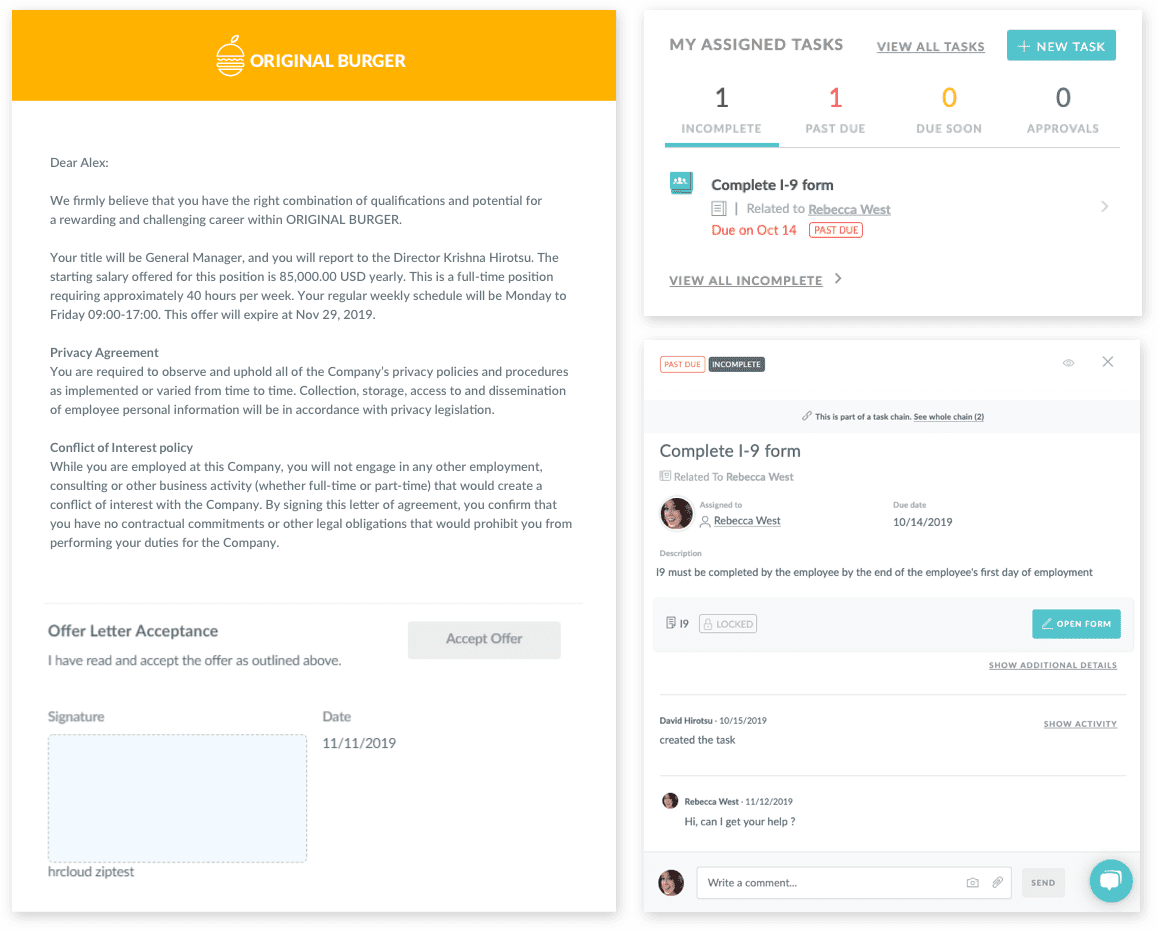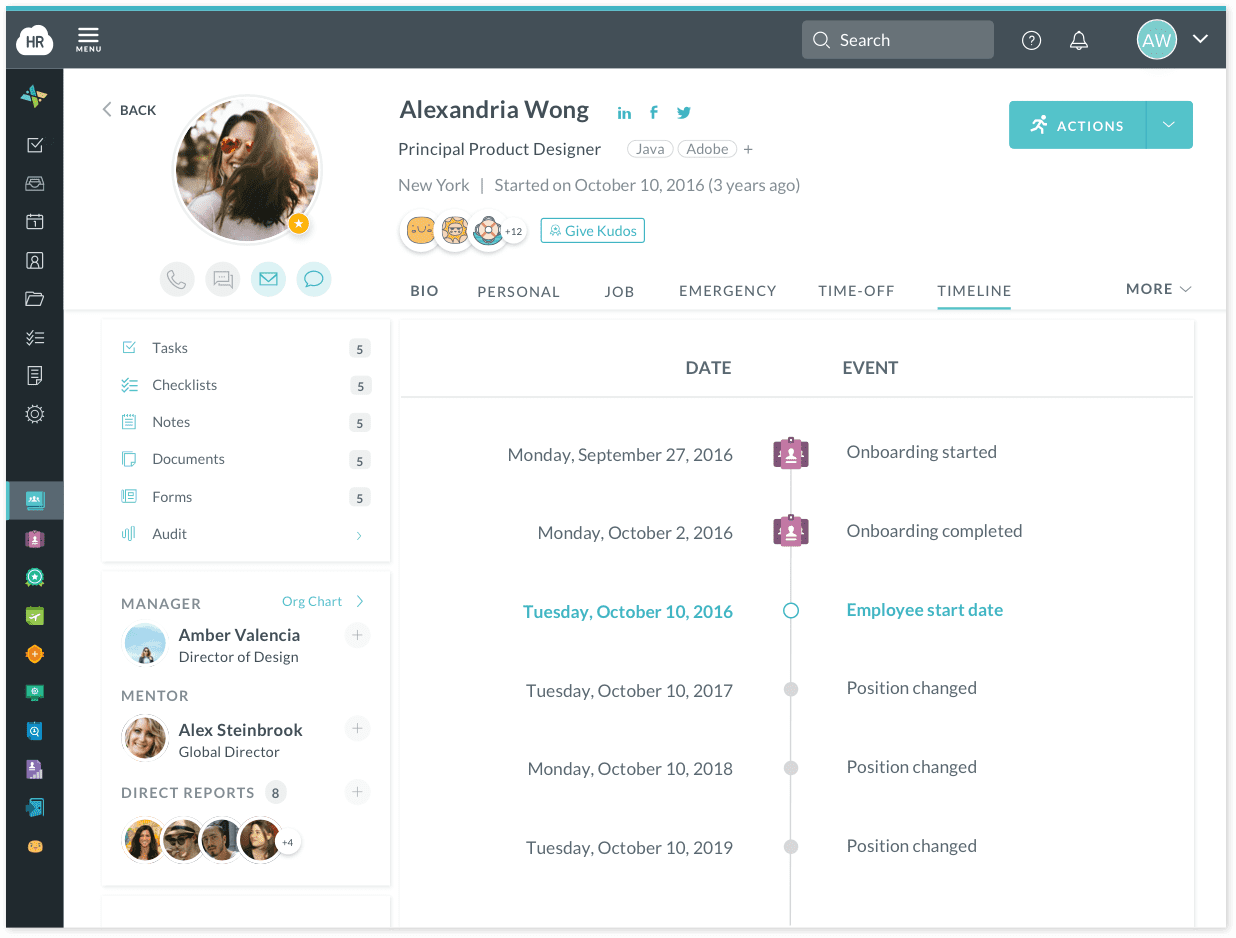 Employee Engagement that Starts with "You're Hired"
Employee engagement can be a powerful advantage, and now, engagement starts well before a new hire's first day. Employee self-onboarding starts as soon as the hiring decision is made, critical to keep enthusiasm high and reinforce their decision to accept your offer. Our employee self-onboarding solution automates the entire process and creates a welcoming, helpful experience they need to hit the ground running.
Offer the Convenience of
E-Signature Capabilities
Our software also offers e-sign capabilities to let new hires sign important forms and documents, such as direct deposit forms, employee agreements, tax information, and more—anywhere, anytime, and on any device. Sure, it makes your company look good, but it also saves time, eliminates potential questions and frustration, and makes it so easy for new hires to complete their new hire documentation.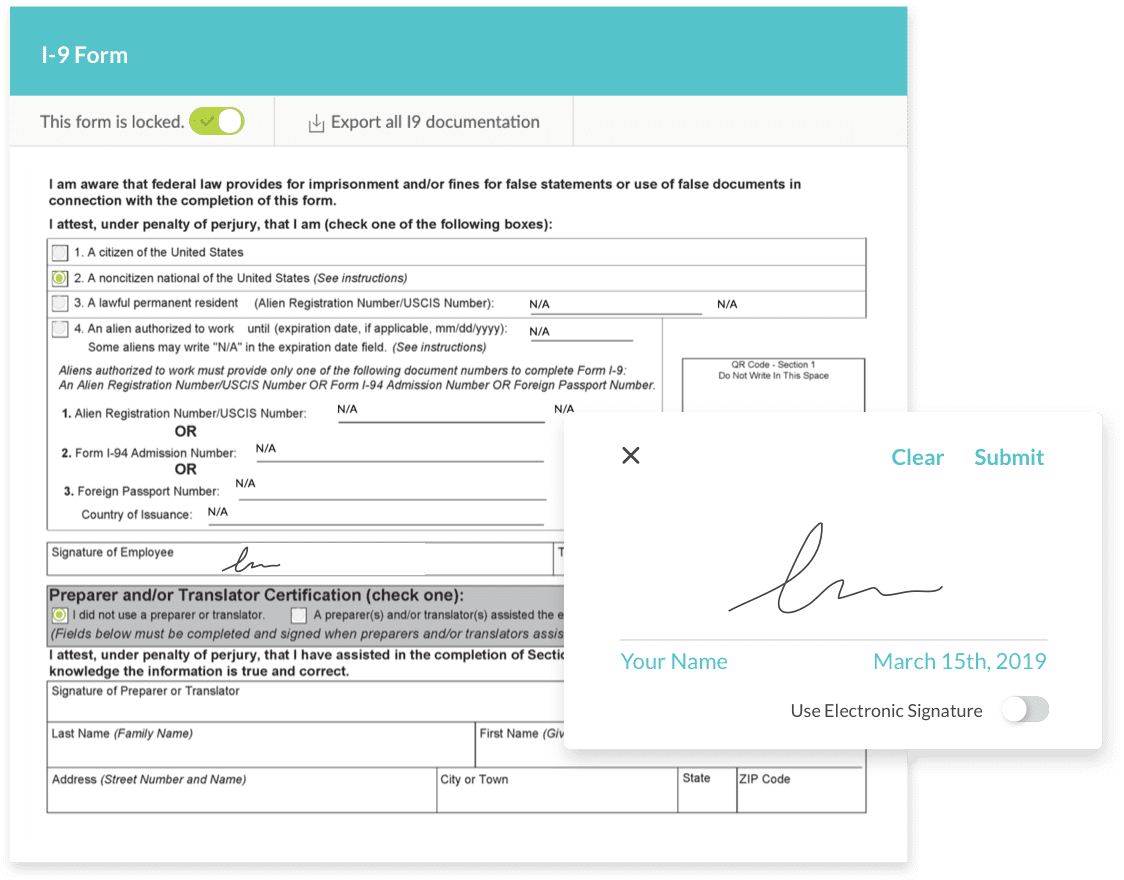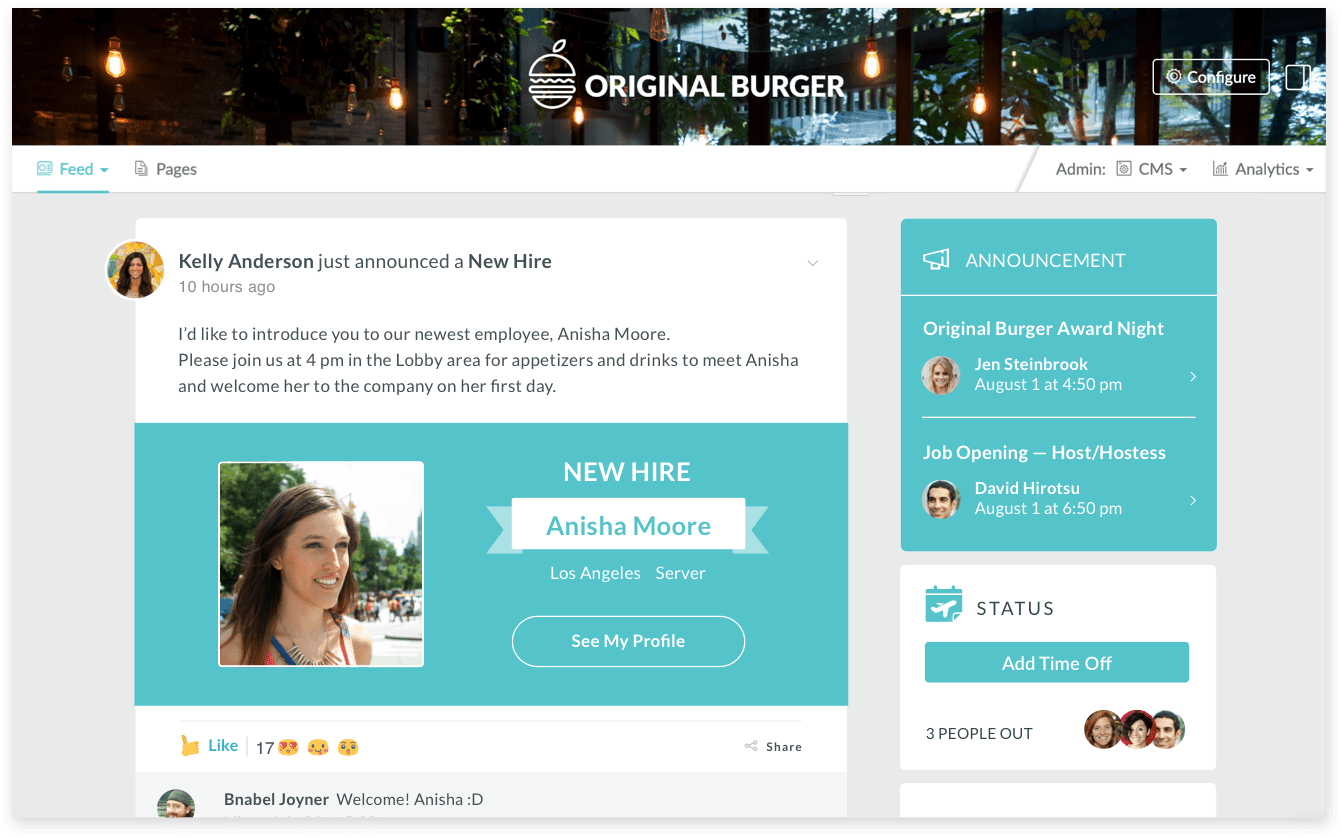 Build New Teams Faster
Transform typical interactions between new hires and the rest of your team from potentially awkward to completely awesome. New hires start by creating their own personal profiles, which can be used for new hire announcements and information sharing. You can also use automated emails and other digital touchpoints to give new hires access to your company's org chart, company directory, and other tools to get started.