Enterprise Content Management System (Cloud CMS Software)
A Better Way to Store, Manage, and Share, Company Information
Book Your Free Demo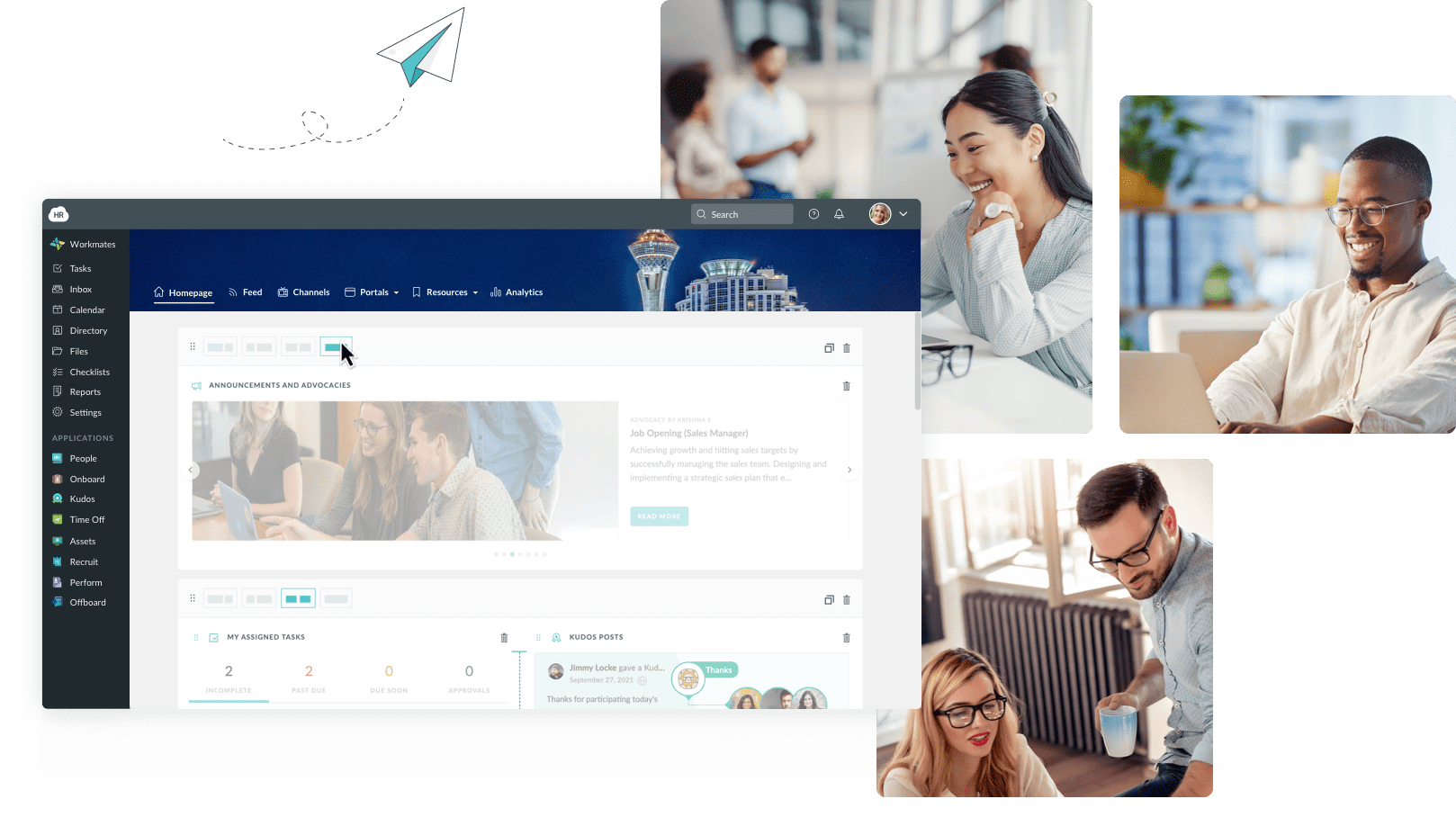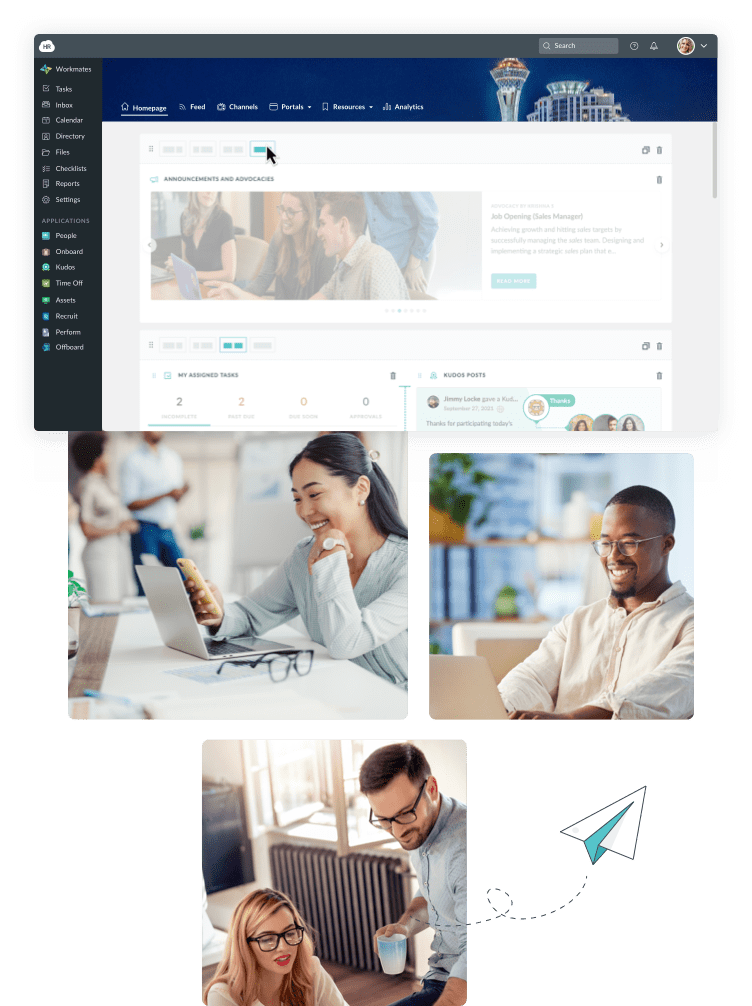 Trusted by leading companies focused on employee culture and experience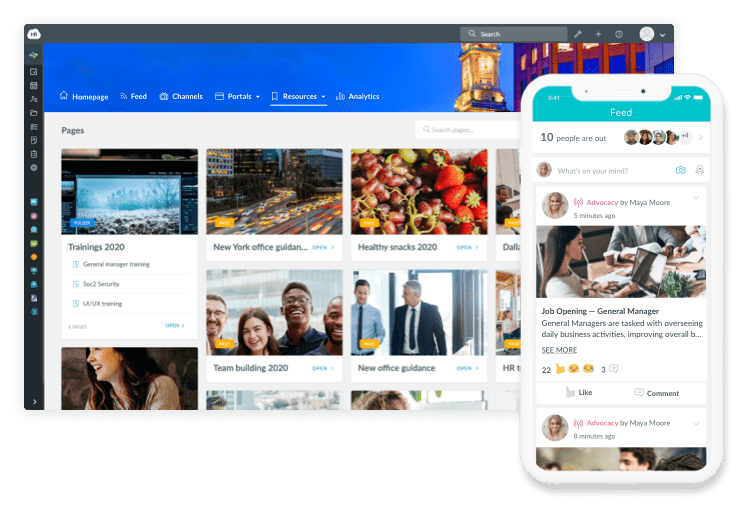 A Modern, Social CMS
HR Cloud®'s Workmates is a modern, social intranet that operates as a content management system (CMS). This comprehensive, central repository of information promotes a community approach to managing, accessing, and sharing important content.
Fast, Easy Content Ownership—without Help from IT
With Workmates, any user can create portals as well as add content to the Content Library, all of which can be distributed based on an employee's role, location, department, org chart hierarchy, or any combination of assignment criteria. Even better, the Content Library can be easily created and maintained by non-technical staff (any employee, not just IT) using an intuitive drag-and-drop interface.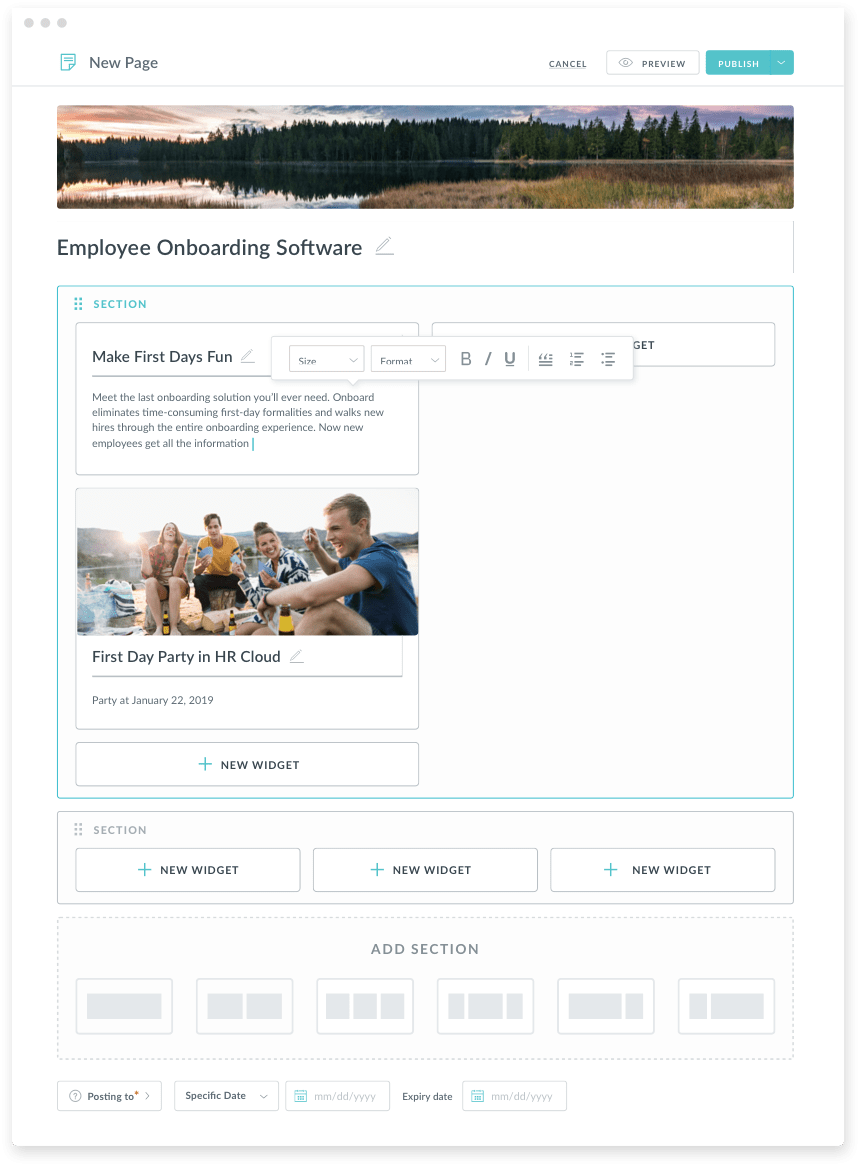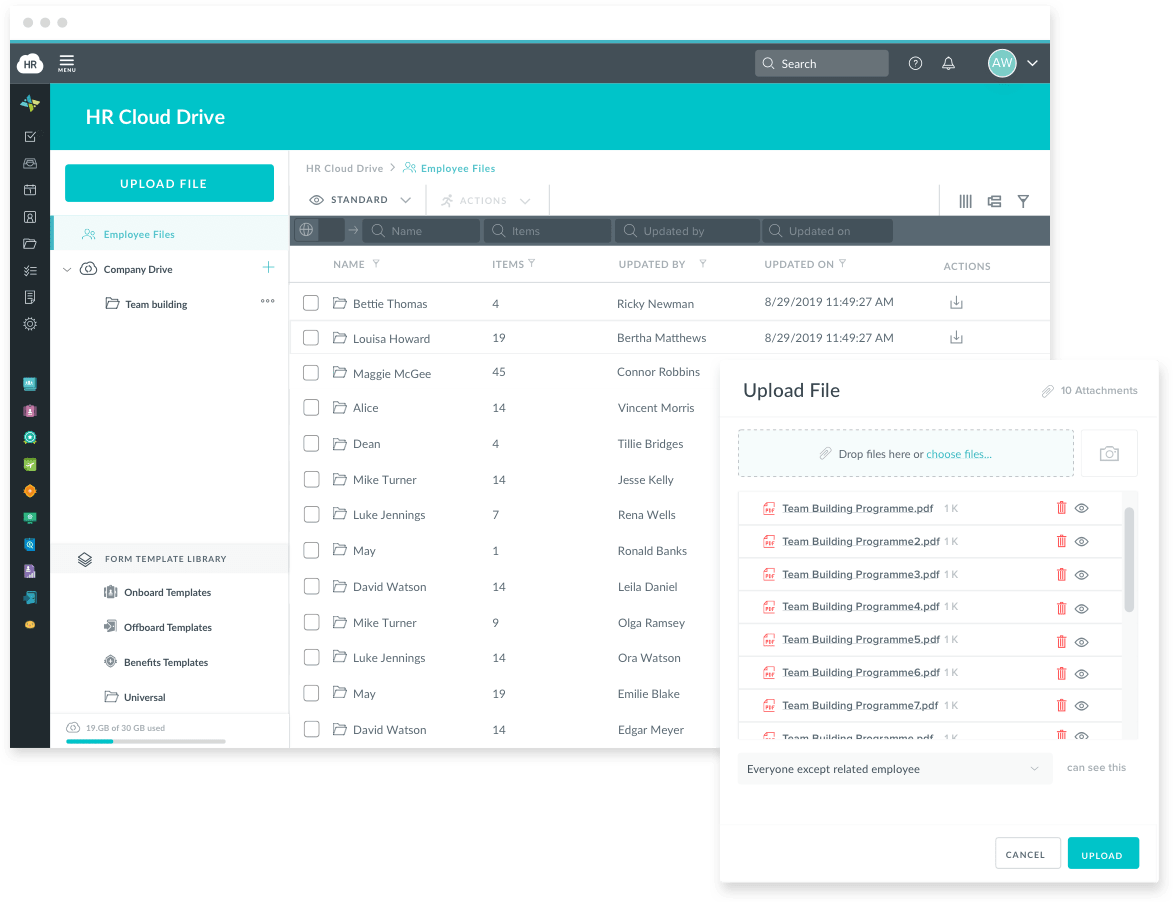 A Better Document Repository
Enjoy all the benefits of a centralized file repository. Users can upload documents, giving your organization a better way to store and manage vital documents and information. Then, these documents can be accessed in newsfeeds, personalized portals, web pages, newsletters, and other areas within Workmates.
Customize Pages, Folders, and More
Share entire documents and folders with individuals, or even the whole global staff. With Workmates, customizing and adding branded pages and uploading any type of content is fast and easy. Plus, our intuitive rich text editor lets any user create and edit content. We even provide content widgets to give even more options to manage documents, videos, links, pictures, and more.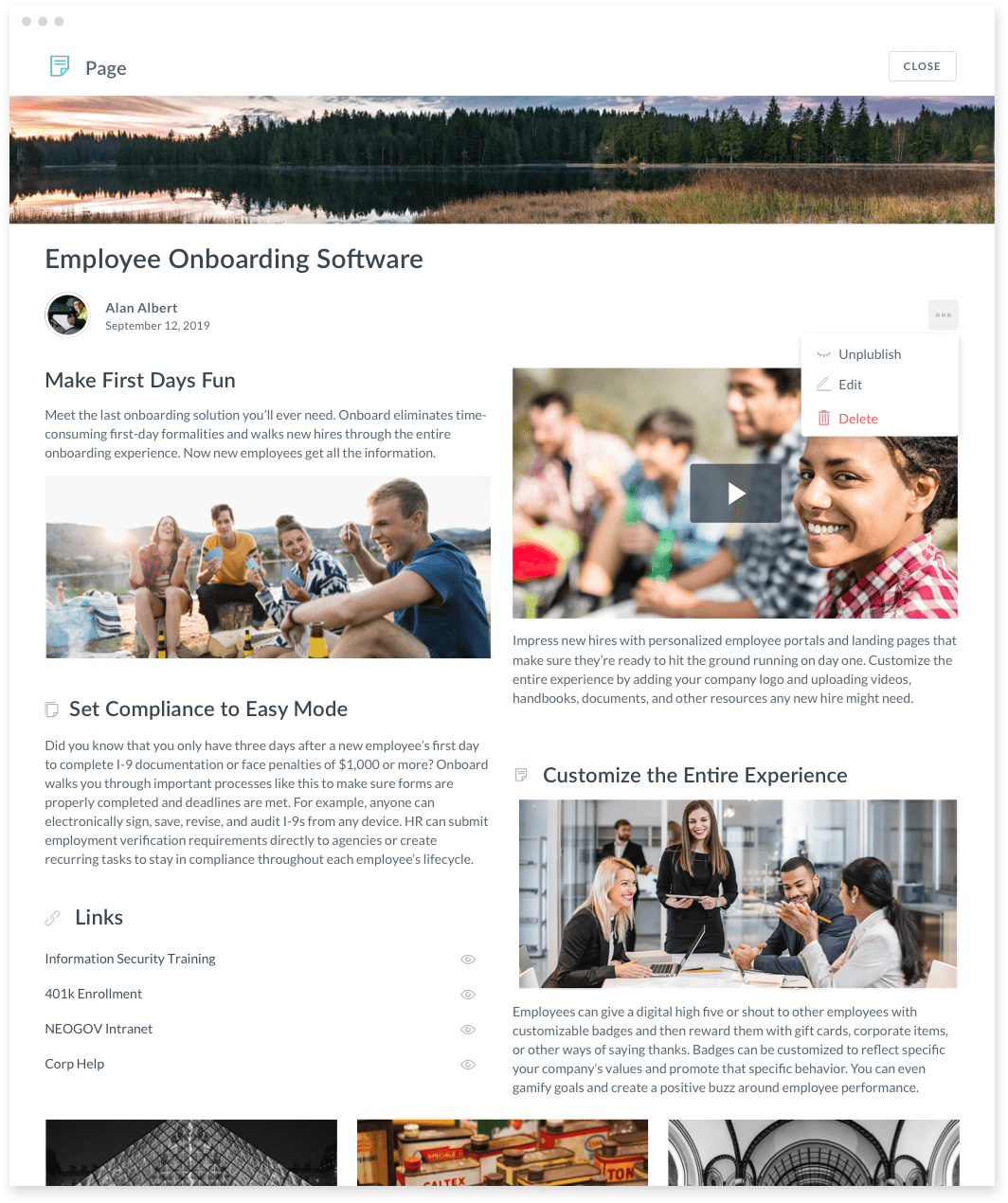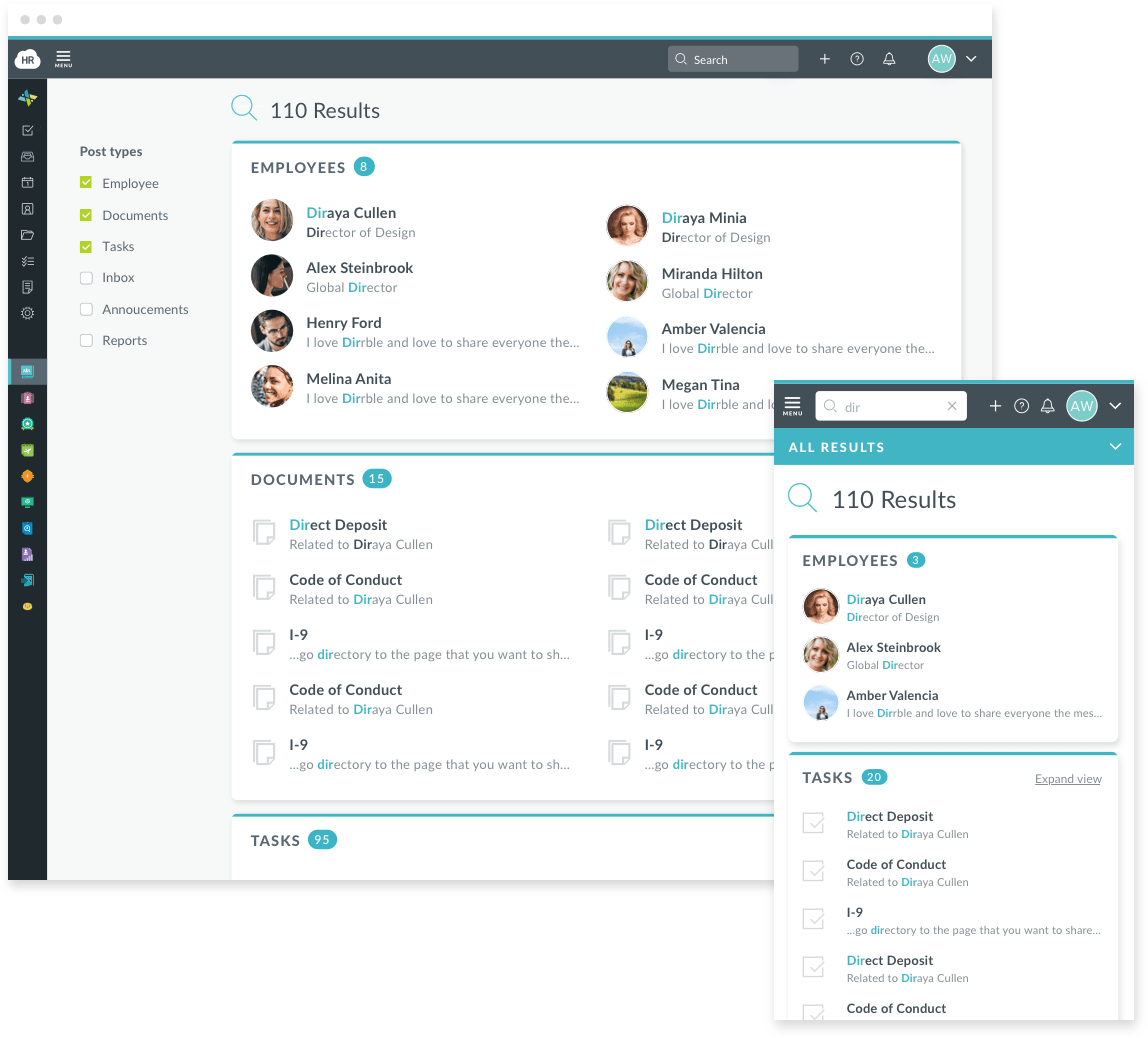 Powerful Search Helps Users Find Critical Content
Plus, a powerful search function helps users find documents, people, events, updates, and other information—across the entire platform. Discover how engagement, adoption, and information sharing all increase just by helping employees consistently find the right content.
Mobile Access for Employees on the Go
With a powerful mobile employee app, Workmates helps employees find and access information on their mobile devices. This eliminates the need to search for hard-to-find content on a non-intuitive site and helps employees accomplish important business goals—even when they're not in the office.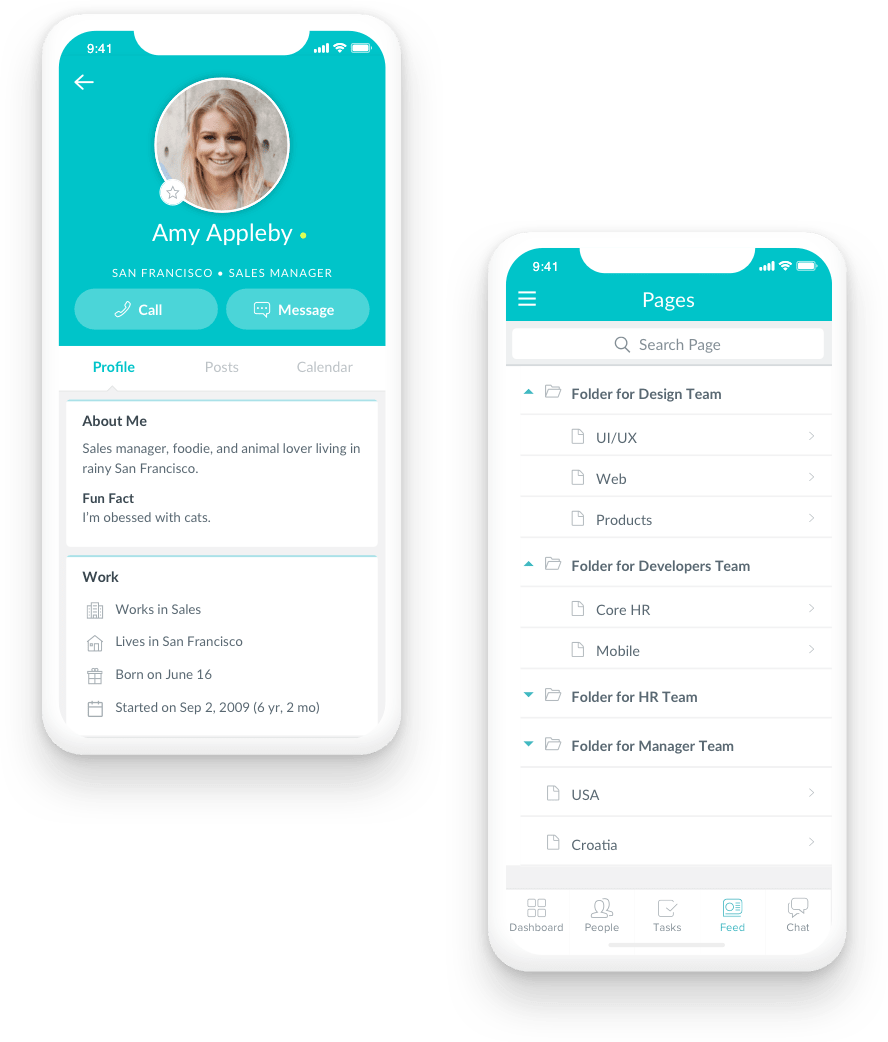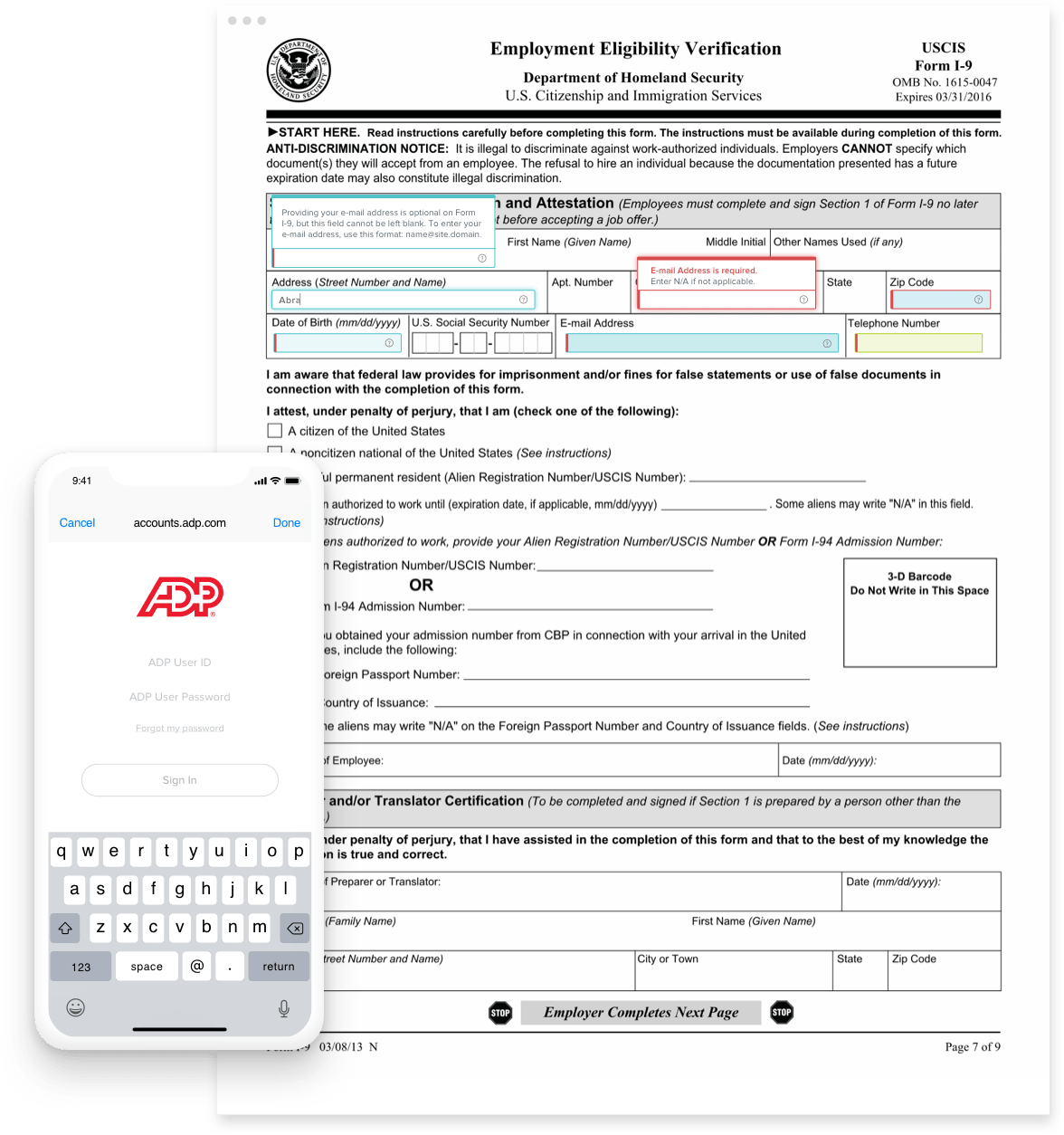 Powerful Integrations
Workmates provides open APIs to integrate with your corporate enterprise systems and external cloud providers to enable inter-application workflows and data retrieval. All of this helps you store, access, and visualize any relevant data from any of your sources.
Third-Party Integrations
Workmates integrates with ADP, UltiPro, and other leading payroll providers as well as with many communications tools your employees may already be using, including Slack, G Suite, Skype, Google Hangouts, WhatsApp and more.
HR Trends
65%
Companies with high levels of employee engagement (65% or more) outperform the stock market.
45%
Yet companies with low engagement (45% or less) had total shareholder returns that were 28% lower than average.
We Work with Awesome HR Professionals All Over the World.
Hear What They Have to Say about Us.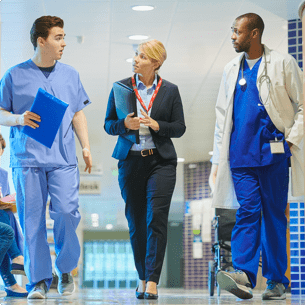 "I can't say this enough: Without HR Cloud®, we could not have communicated important project information or demonstrated that we could take on an increased workload. We now provide real-time workforce statistics and productivity reports that have helped us win more projects."
Shirley Garcia
Auditing and Operations Administrator
Medlinks Cost Containment, Inc. and Medlinks Staffing, LLC.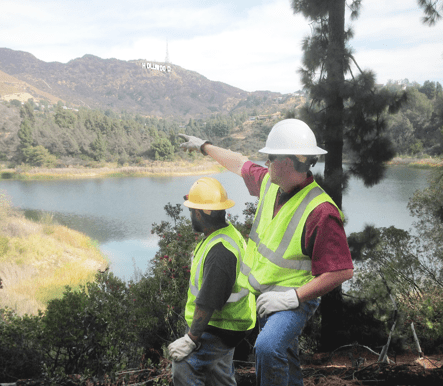 "Our hiring managers now have a reliable system that is easy to navigate. Our HR team can actively monitor the process, and assist if needed, but Onboard has helped them save so much valuable time and effort while increasing data accuracy. All of this has helped us improve compliance and gives us a powerful tool to achieve even more results in the future."
Kaylee Collins
HR Analyst
Osmose Utilities Services, Inc.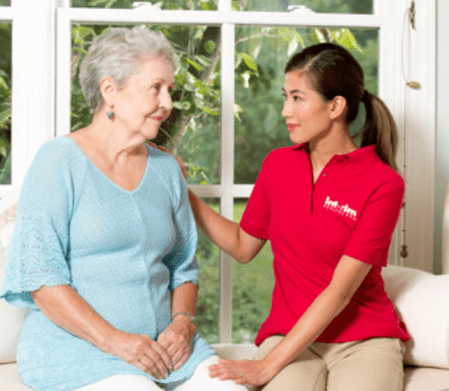 "Interim Healthcare SLC needed HR technology, and we're pleased with the results we've gained from HR Cloud®'s solutions for recruiting, onboarding, and employee engagement. Yet it's an opportunity for all Interim franchises. It would be so great if each franchise owner could implement similar solutions to replace legacy systems that might not work as well as they should."
Michael Hawkins
Franchise Owner
Interim Healthcare SLC
Enterprise-Grade Security
HR Cloud® takes data privacy very seriously and works hard to meet security requirements on every solution we offer. When it comes to safeguarding employee data, offering the latest tools and protection, and helping you comply with the strictest regulations, your security is our top concern.