Start streamlining and stop manually entering data today. Unite your workflow under one easy HR ecosystem and never look back.
Start streamlining and stop manually entering data today. Unite your workflow under one easy HR ecosystem and never look back.
Request a Demo
76% of HR leaders say employee onboarding practices are underutilized at their organization.
39% of HR managers say they do not have the right technology to reduce administrative error.
Expand Your HR Toolbox
You can never have too many tools in your tool box. That's why HR Cloud has partnered up with ADP to amplify your HR abilities. Our powerful suite of HR software seamlessly integrates with your favorite ADP platforms—WFN, and Vantage—so you have what you need to tackle everything from onboarding to payroll and everything in between.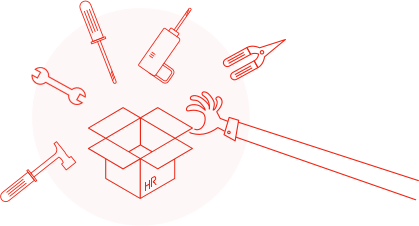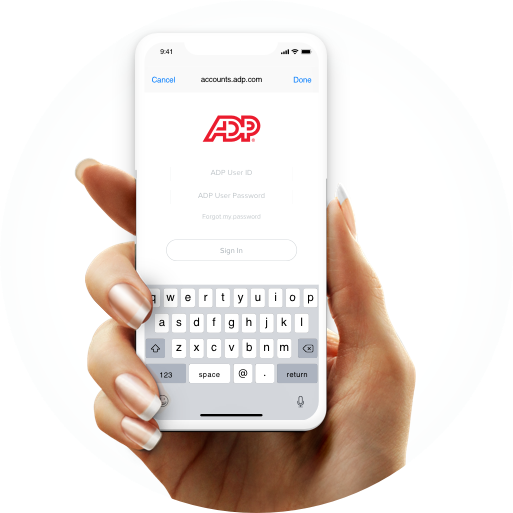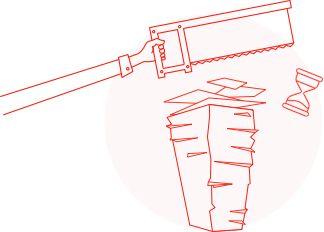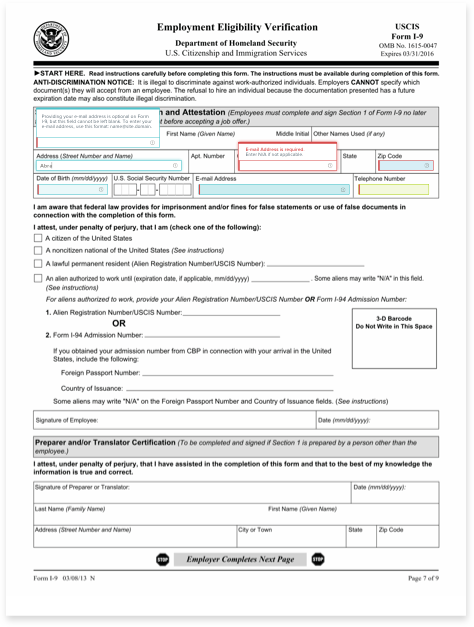 Save Time,
Cut Paperwork
Sync from the start and eliminate paperwork down the road. Automatically populate forms, sign paperwork electronically, sync W-4s with Vantage, or share direct deposit info with WFN. HR Cloud and ADP keep workforce data organized and accessible throughout the employee journey, so when you need it, it's only a click away.
New Hire Setup
It only takes a name and email to set up a new hire profile--and information added along the way is automatically updated in ADP's system. We keep employee data bundled from day one, so you can move employee profiles and their data directly from your ATS to onboarding without re-entering data. Be ahead of schedule before you even start.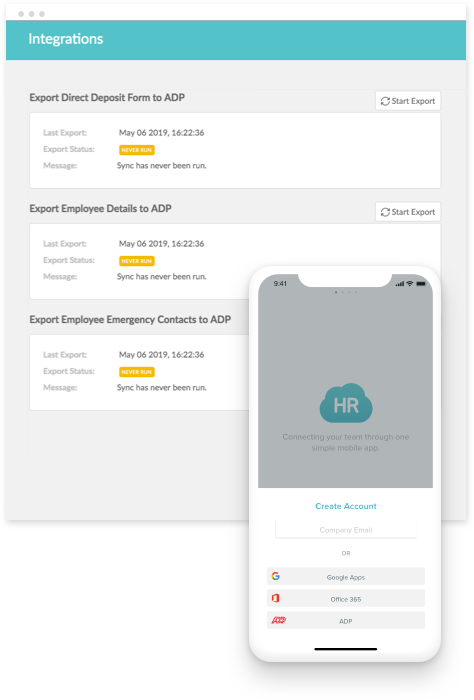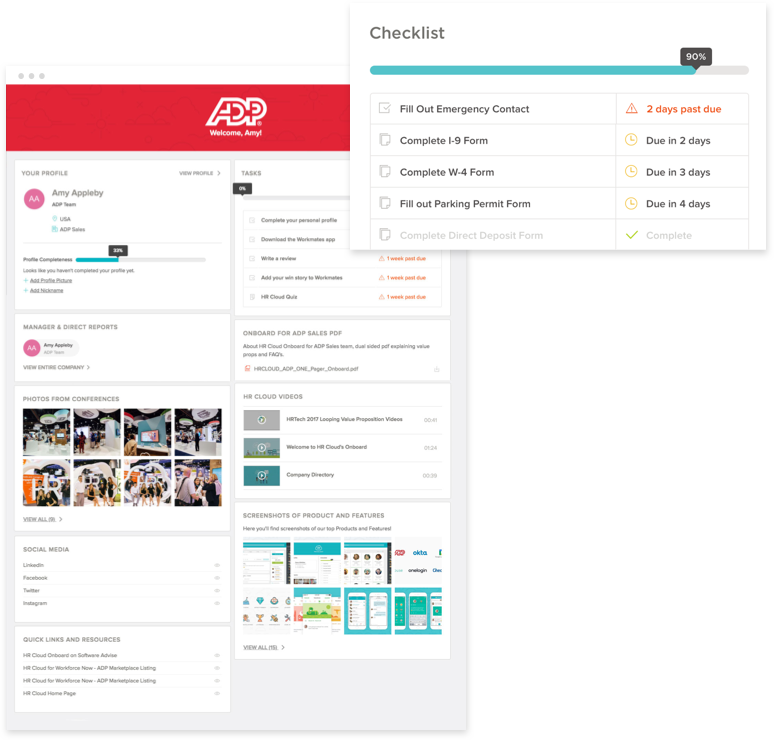 Automatic Data Sync
Skip redundant data entry. HR Cloud connects your ATS, background check tool and performance management system into one platform. Create a new worker profile once, and let our super-smart software fill in the blanks in other applications. Onboarding information added in HR Cloud is sent back to ADP so your data stays in sync across both platforms.
Custom Forms
Form builder creates forms and fillable PDFs that ask the right questions and respond intelligently. Using conditional logic steps, you can trigger different question branches, deliver pertinent information, and prompt new tasks based on answers. Then, get notified by email when forms are complete and ready for the next step.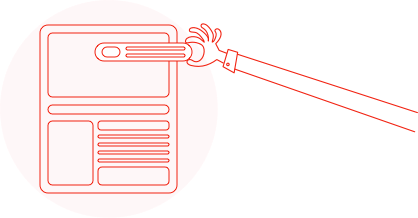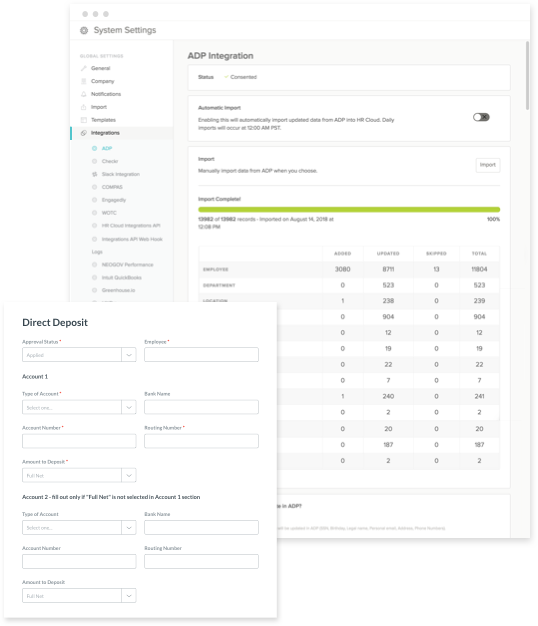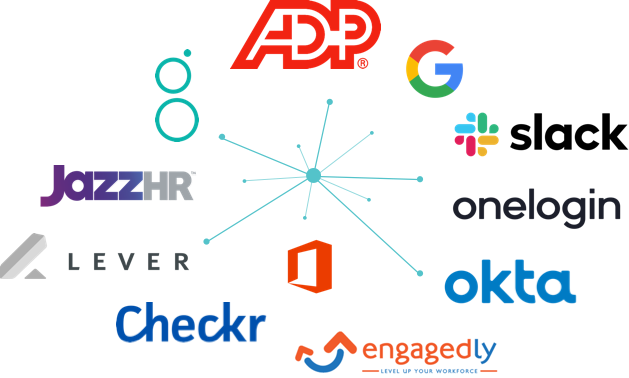 Third Party Integrations
HR Cloud's open API lets developers at your company tune our tools to meet your needs. We play nice with third party apps, like Greenhouse, Jazzhr, Lever, Checkr, Engagedly, OKTA, Onelogin, Slack, and Google and Office apps, so you can customize your HR processes for your unique business. From one HR hub, customize workflow, and securely control data.