Internal Communication Software for Your Company
Spark Communication.
Propel your Business Forward.
Book Your Free Demo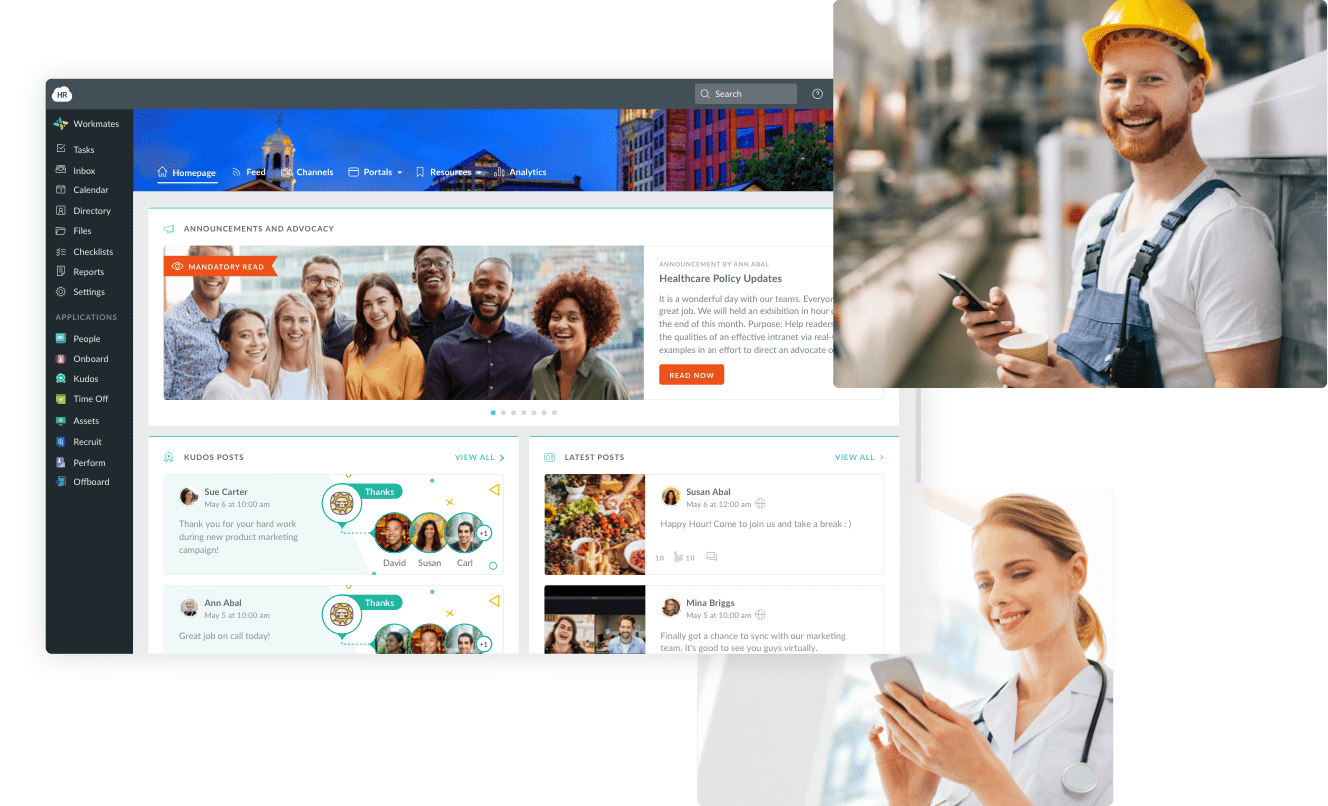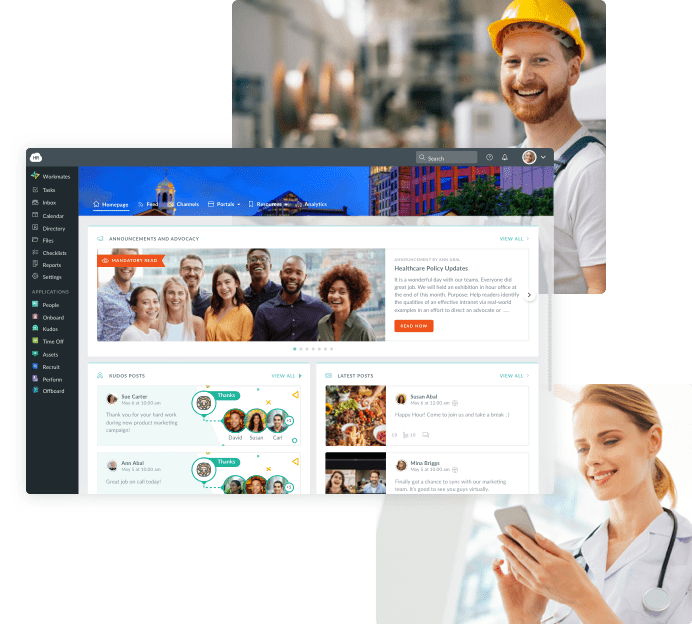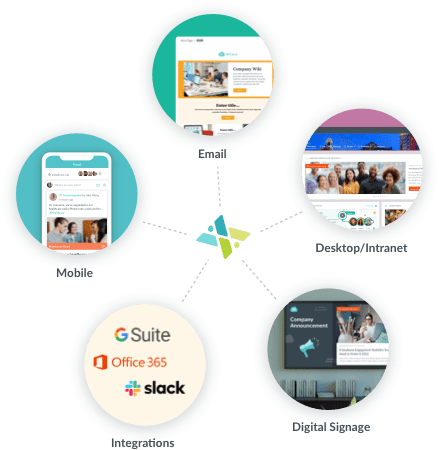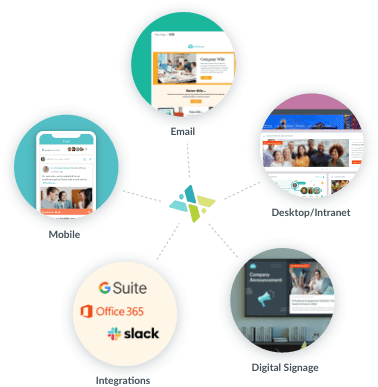 What Does Workmates Do?
Workmates gives you all the communication tools you need to create an exceptional employee experience. When you do, you'll increase employee engagement, morale, and productivity—and position your company for better financial performance.
Make Communication Effortless
and Automatic
Spend less time switching between platforms, and more time building your team's culture with internal comms campaigns.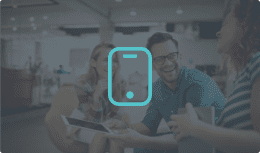 Made for Mobile
Stay in touch anywhere with your company's customized, white labeled app from Workmates.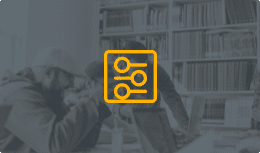 Made for You
Make your app an extension of your organization by customizing your logo, font, colors, and more.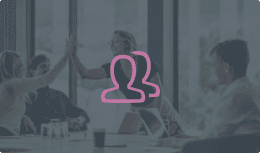 Made for Everyone
Whether your team is working from home, in the office, or in the field, Workmates suite of tools keeps everyone connected.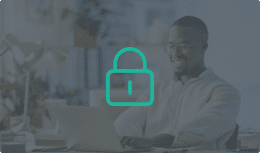 Made for Privacy
You can trust your team's information is safe with Workmates private servers and data encryption.
Develop, Execute, and Analyze, All in One Platform.
Finally, everything you need to plan, create, send, and analyze your internal communications in a single platform.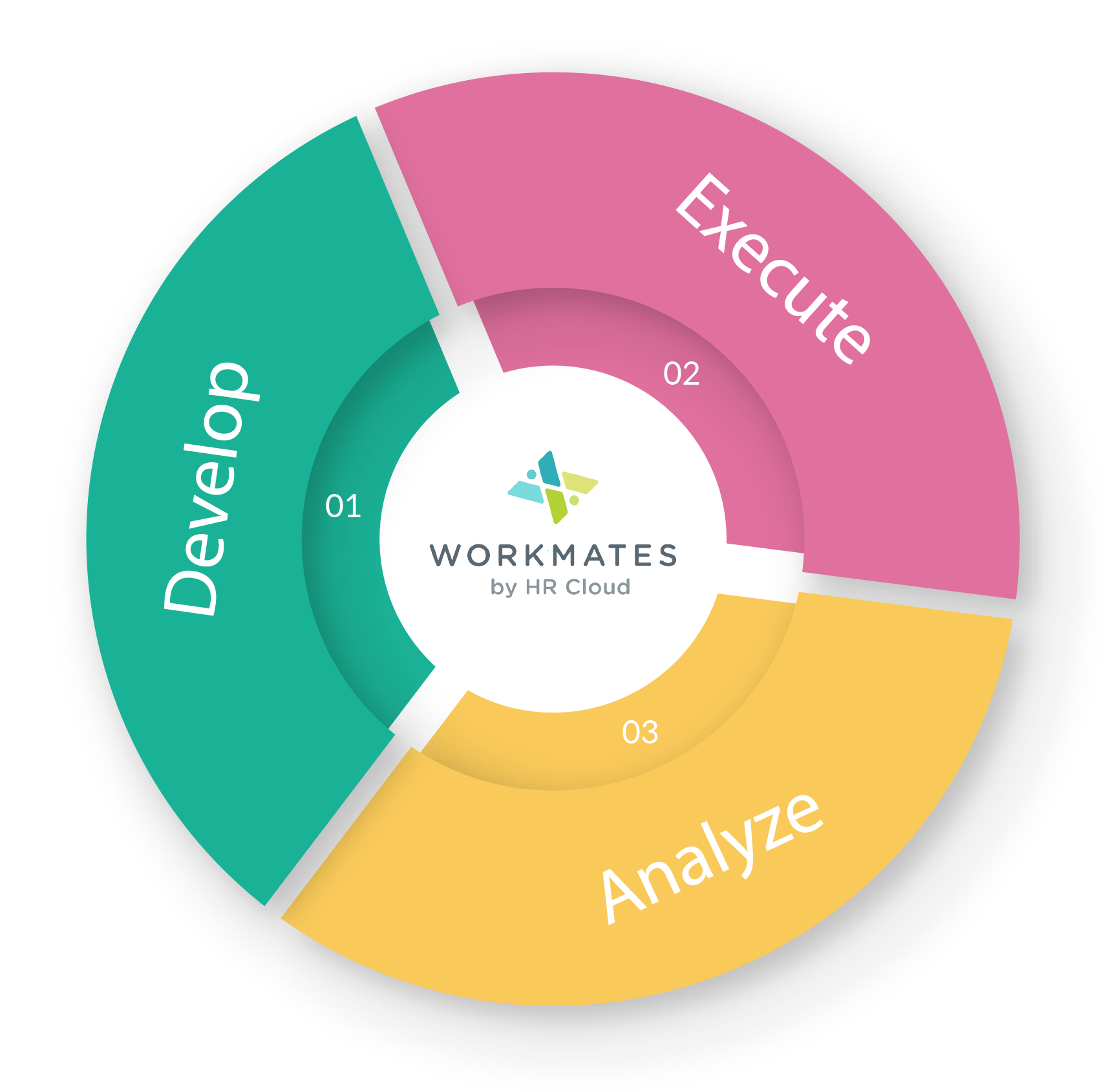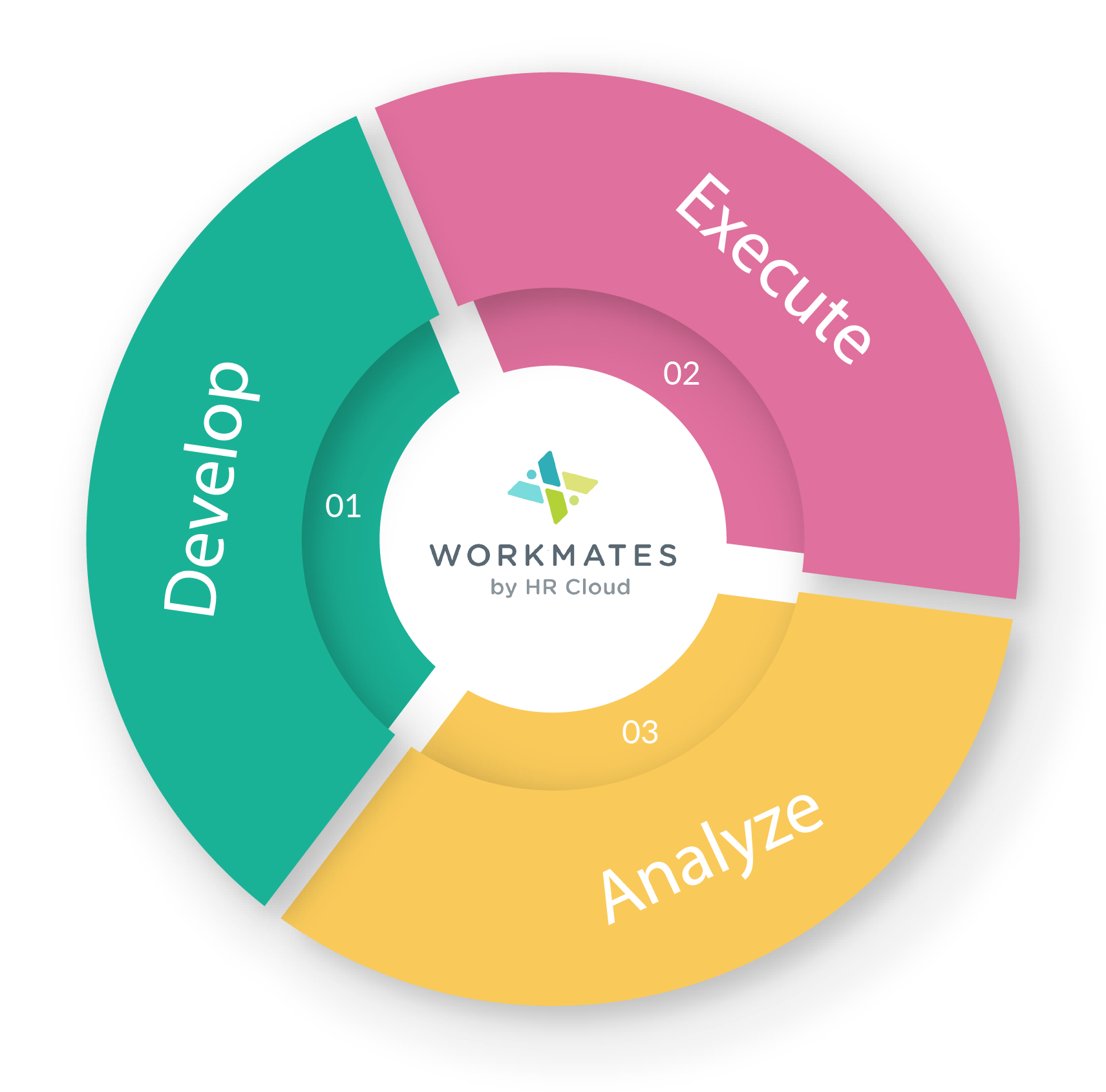 How Workmates Customers are Upgrading their Workday
Workmates helps customers from all sectors boost their employee experience.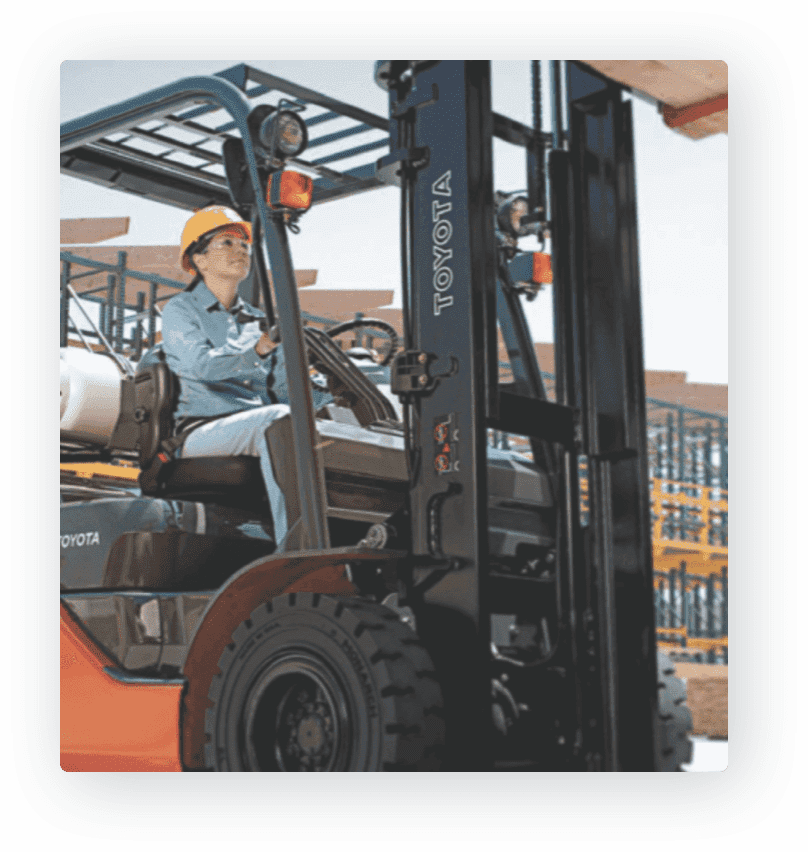 "One of the biggest benefits from using the HR Cloud® Workmates platform is that our Associates are more connected to both the company and each other. Associates can comment, react, and provide feedback directly through the platform from their smartphone or desktop devices."
Danielle Nickerson | Human Resource Specialist
"As for Workmates, we like using Kudos to communicate with employees. To my understanding, for employee recognition, it was like a monthly safety award for wearing proper protective gear."
Austin Green | HR Assistant of MORSELIFE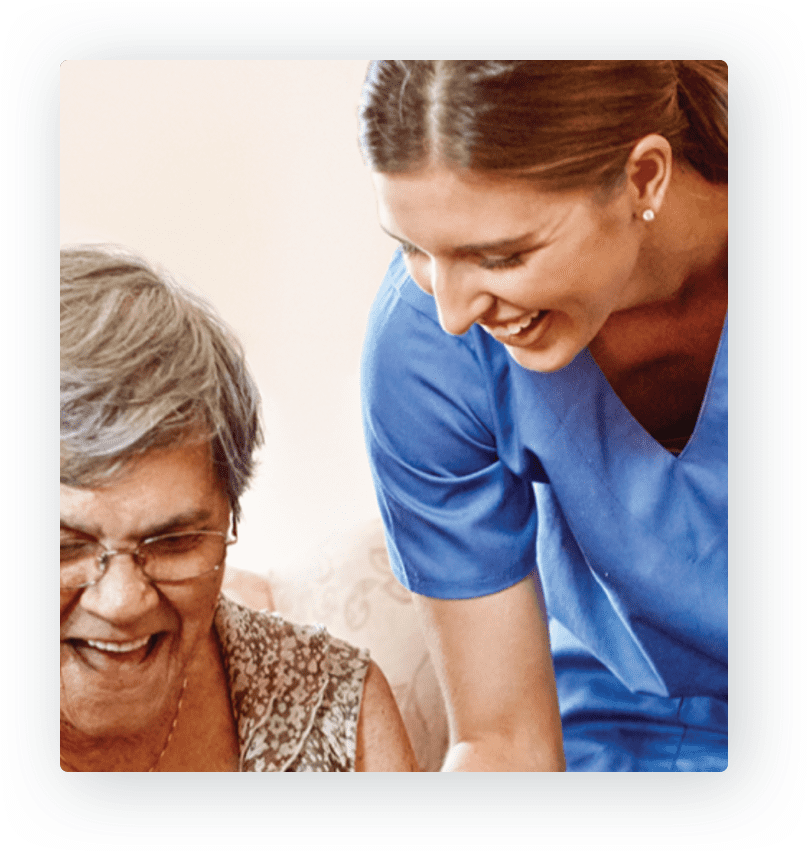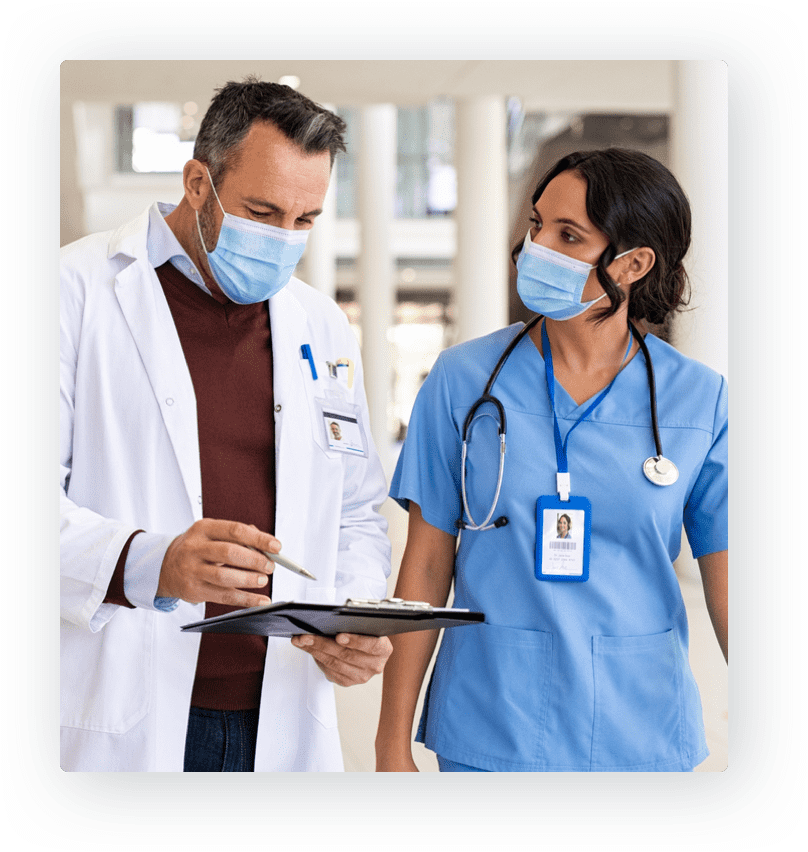 "Our staff has praised the increased communications level Workmates delivers. We use it to communicate important project matters and give staff specific 'kudos' or even recognize their birthdays. More importantly, we use Workmates to clarify project details that needed rapid dissemination among the entire team."

Christopher Baggott | Chief Executive Officer
Poll and Surveys Deliver Powerful Insights, Easily
Create polls for your team in just a few clicks to collect feedback, foster community, and analyze results.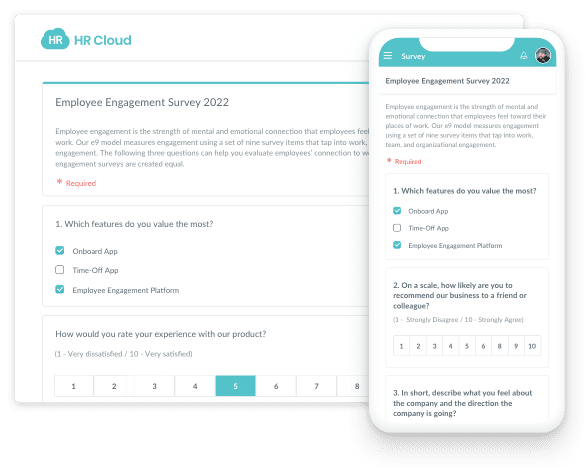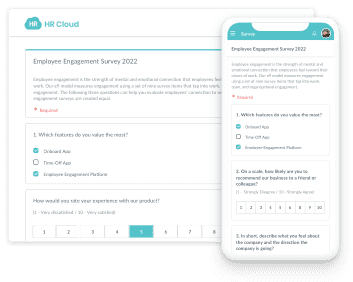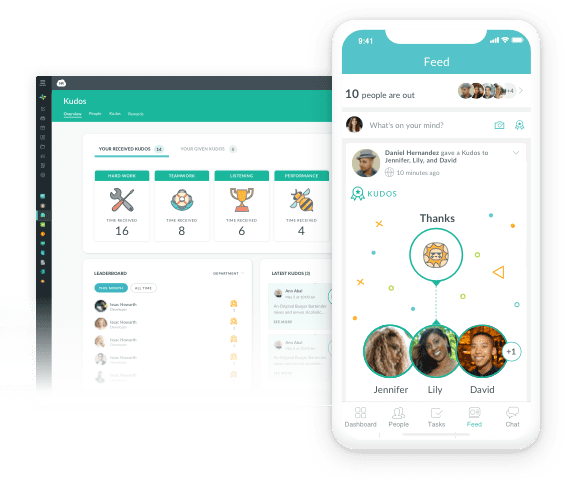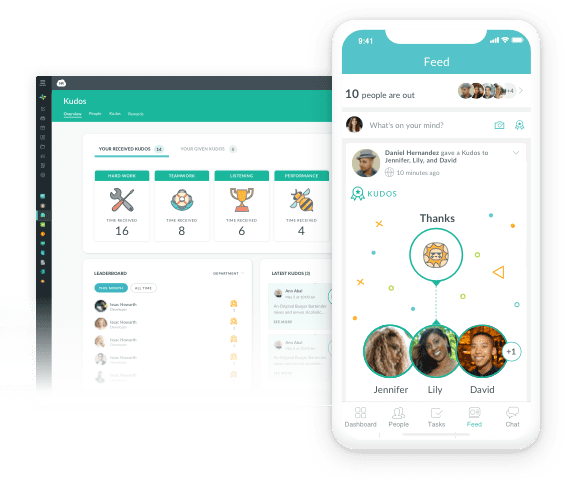 Recognition and Rewards Made Easy
Kudos, Workmates recognition and rewards tools, makes saying "thank you" easy. Share a digital high five, award a badge, and even send kudos points redeemable for gift cards with a few clicks.
Authentic, Conversational, and Simple Internal Comms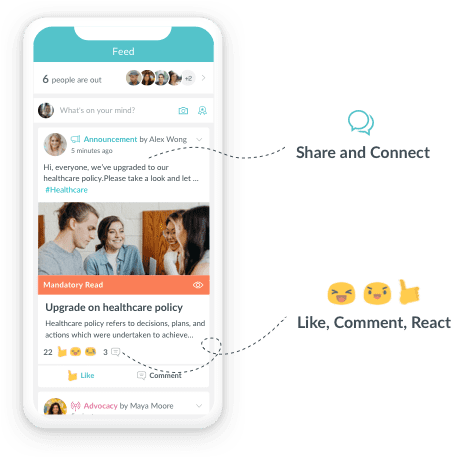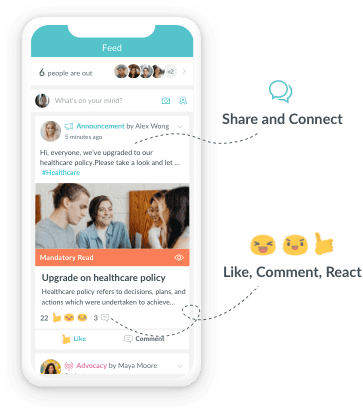 Turn top-down comms on its head with Workmates channels and feeds. Create custom channels to share posts that can be commented on, reacted to, and reshared (all with custom privacy settings) to cultivate 2 way comms.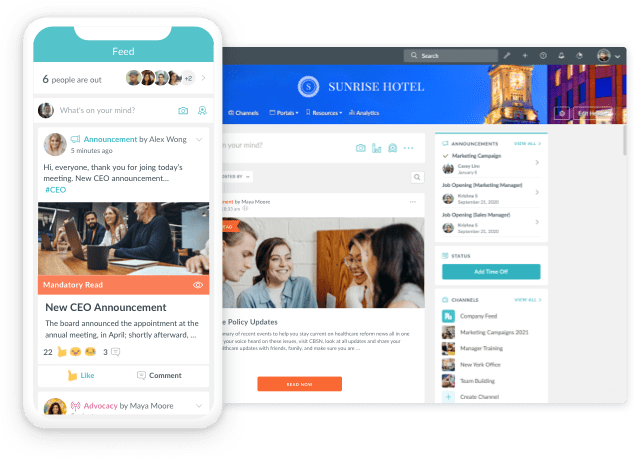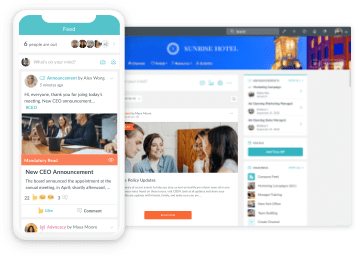 Customize each employee's hub with announcements, curated feeds, and shortcuts to your team's frequently-used apps - both Workmates-based and external.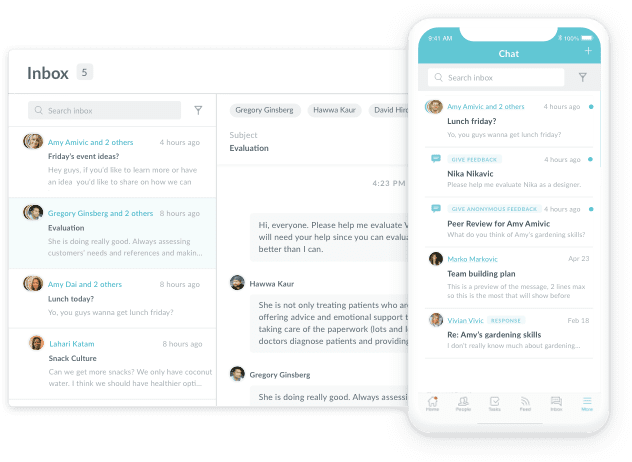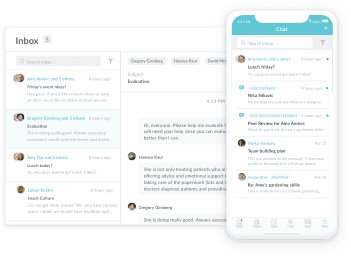 Create organic, ongoing communications with Workmates. Our employee experience platform offer chat and other communication tools to facilitate fast, natural conversations between peers. Giving employees access to chat — as part of the web application or mobile device — is one of the best ways to promote collaboration and increase productivity.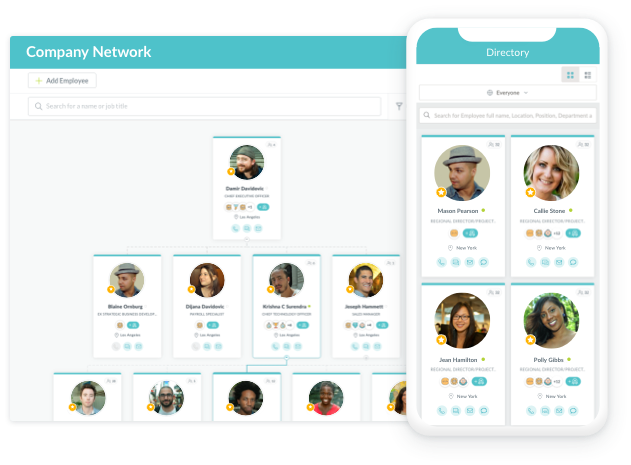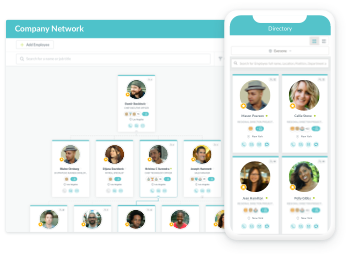 Finally, an employee directory that works for you. With Workmates, you can create a custom employee directory with visual, intuitive employee profiles. Search, scan, and drill down to see org charts, team structures, and important employee information.
Create Engaging Content in a Few Clicks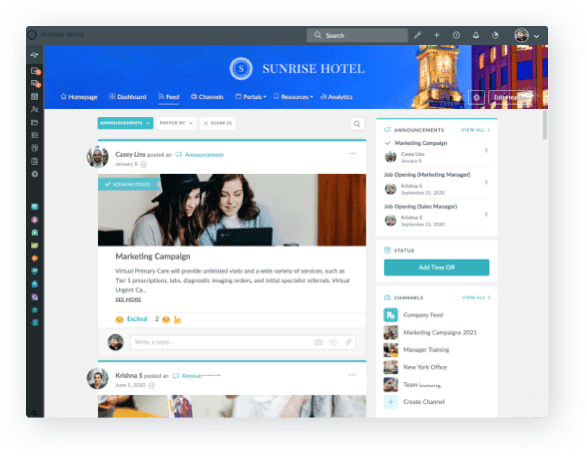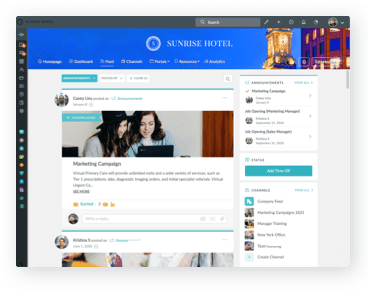 Reach your entire workforce with Workmates announcements. You can send real-time updates to all employees or use channels, profiles, and segmentation, or email newsletters to reach the right audience. With Workmates, your message will get through so all employees have the latest information.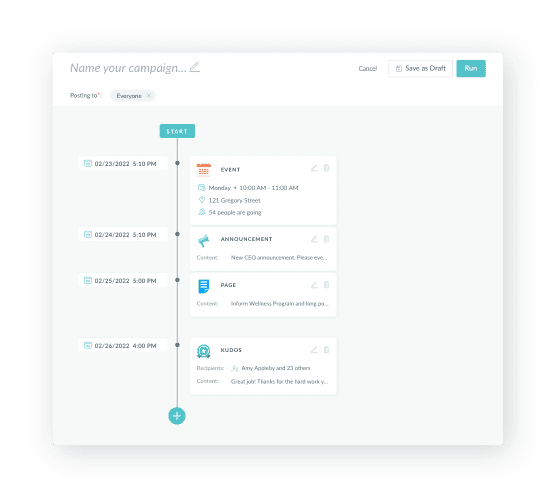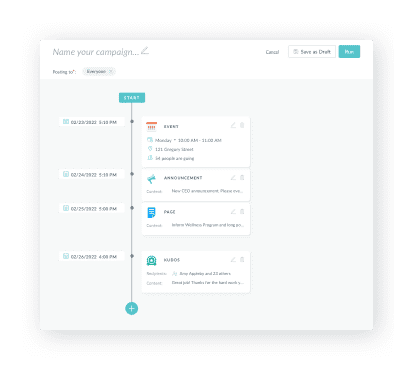 Automate the entire process of managing communication, and gain the tools you need to align your efforts with your most critical goals. With Workmates, communication management becomes easier—and a competitive advantage.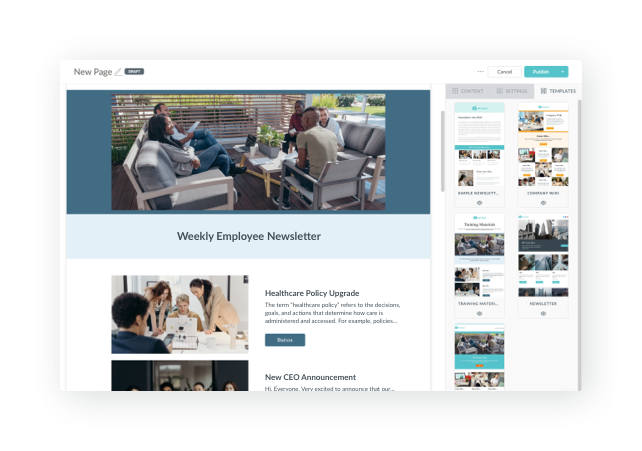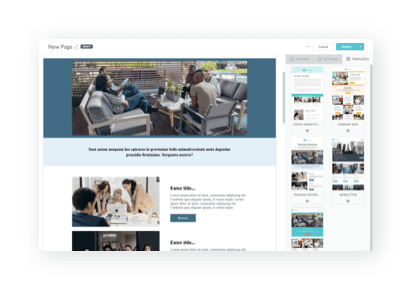 Files in the Content Library can be distributed based on an employee's role, location, department, org chart hierarchy, or any combination of assignment criteria. Even better, the Content Library can be easily created and maintained by non-technical staff (any employee, not just IT) using an intuitive drag-and-drop interface.
Learn More About How Workmates Can Transform Your Internal Comms
Contact us for a free demo. We'll show you how Workmates can make internal comms simpler, more efficient, and more fun.
Book Your Free Demo