Trusted by leading companies focused on employee culture and experience






Discover how many industry-leaders have used rewards and recognition to
improve morale, increase productivity, and completely transform their culture.
Discover HR Cloud today.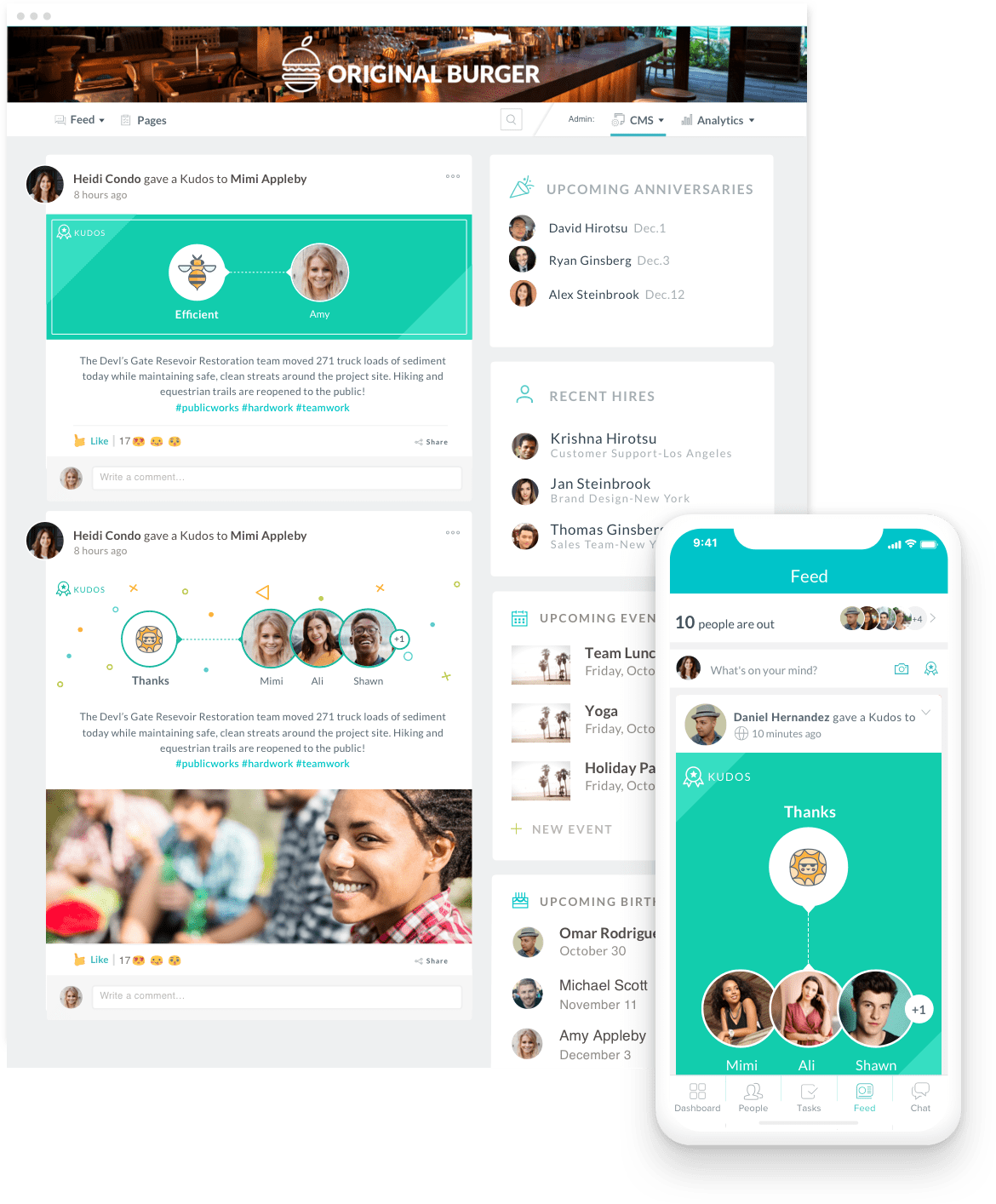 Highlight Exemplary Behavior to Transform Your Culture
Give visibility to all employees' contributions. With Workmates, rewards and recognition becomes easy and fun and encourages collaboration with any employee—no matter where they happen to work. Highlighting employees' exemplary behavior becomes fun and encourages constant, incremental positive feedback so employees can steer themselves towards success.
Customize the Entire Experience
Employees can give a digital high five or shout to other employees with customizable badges and then reward them with gift cards, corporate items, or other ways of saying thanks. Badges can be customized to reflect specific your company's values and promote that specific behavior. You can even gamify goals and create a positive buzz around employee performance.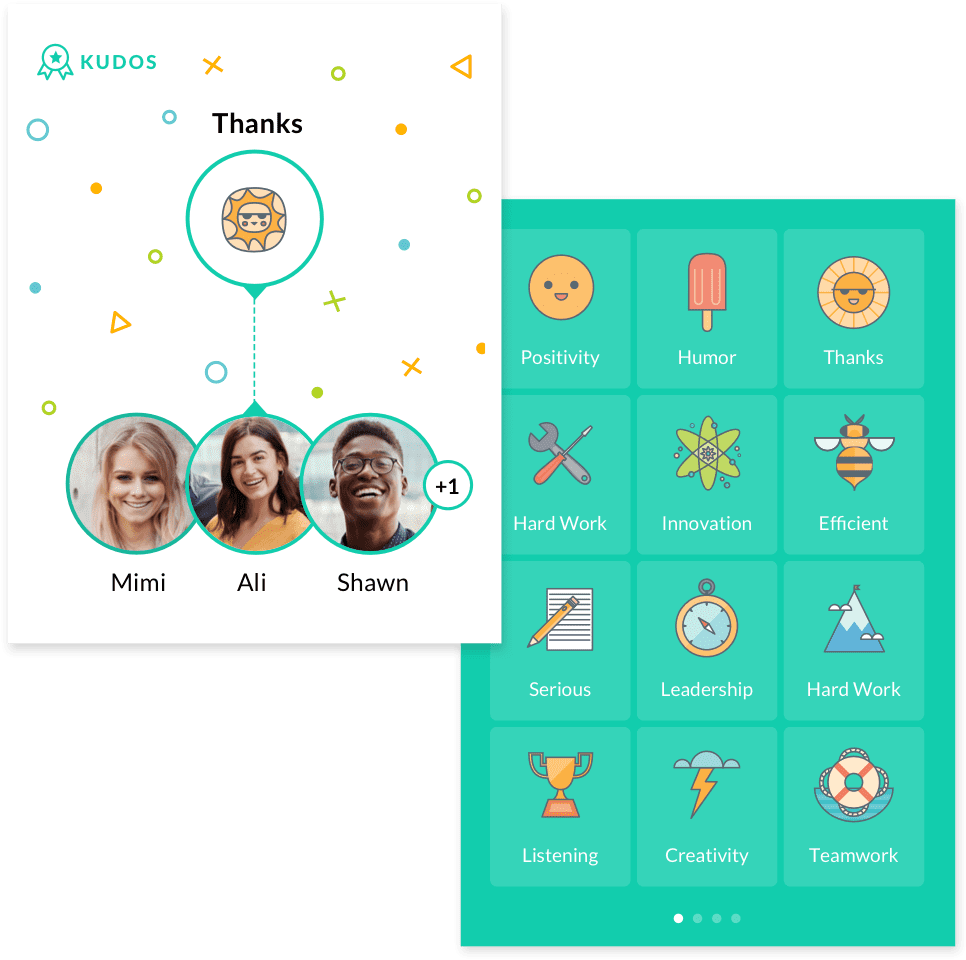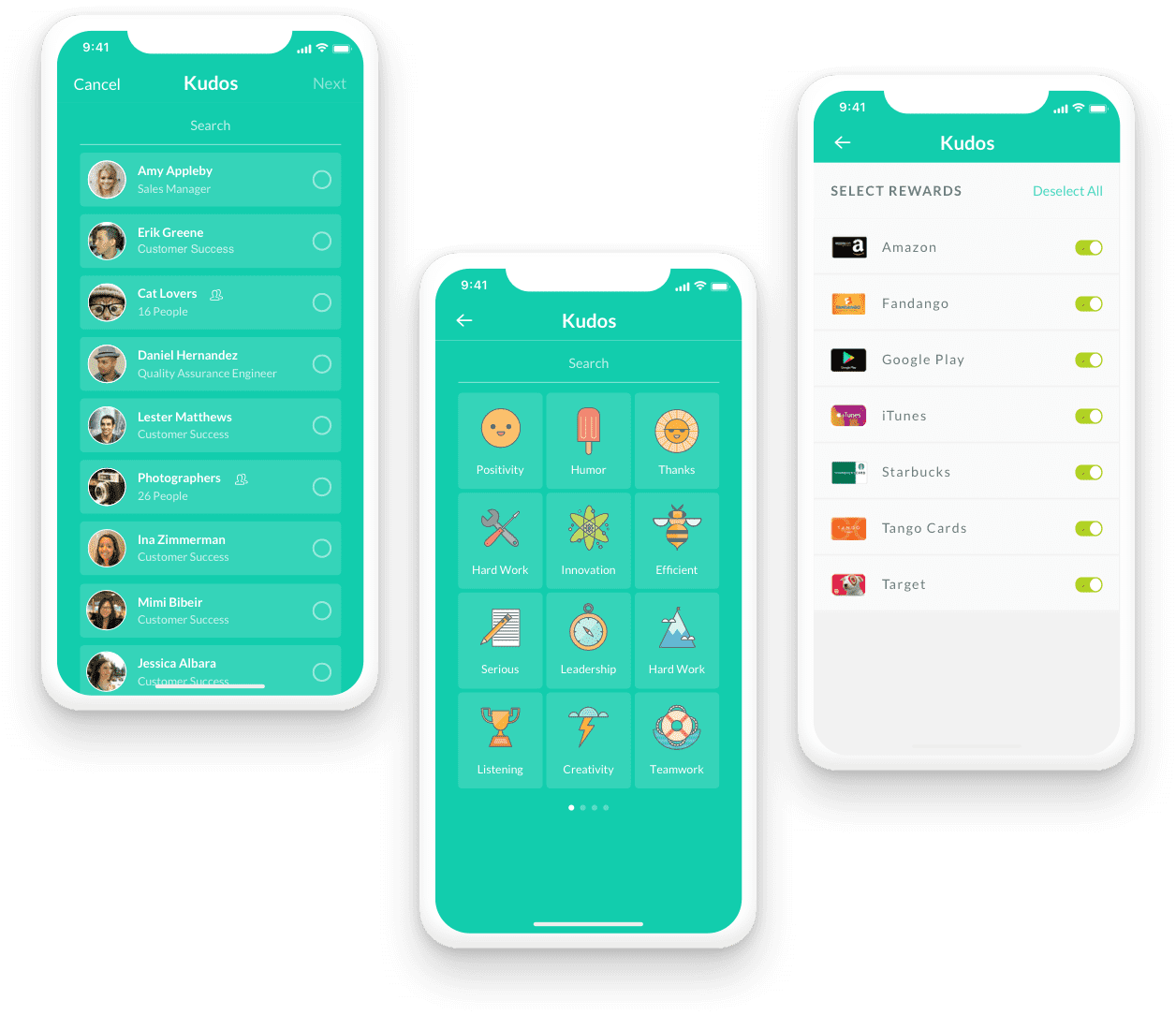 Turn "Thanks" into Real Rewards
If you enable Rewards with kudos for Workmates, budgets and spending limits can be allocated by location, role, department, or manager. Employees can exchange their earned kudos reward points for a wide variety of gift cards to pre-approved vendors such as Amazon and many other online retailers. Employees can also give some of their own points to co-workers.
One Solution is All You Need
With one easy-to-manage solution, you'll eliminate the need for additional rewards and recognition applications. Plus, integrations with Slack and and other apps help employees say thanks with the tools they already use every day. Additional features such as intranet, newsfeed, chat, polls and surveys, org chart, calendar, and more help employees find and share important information.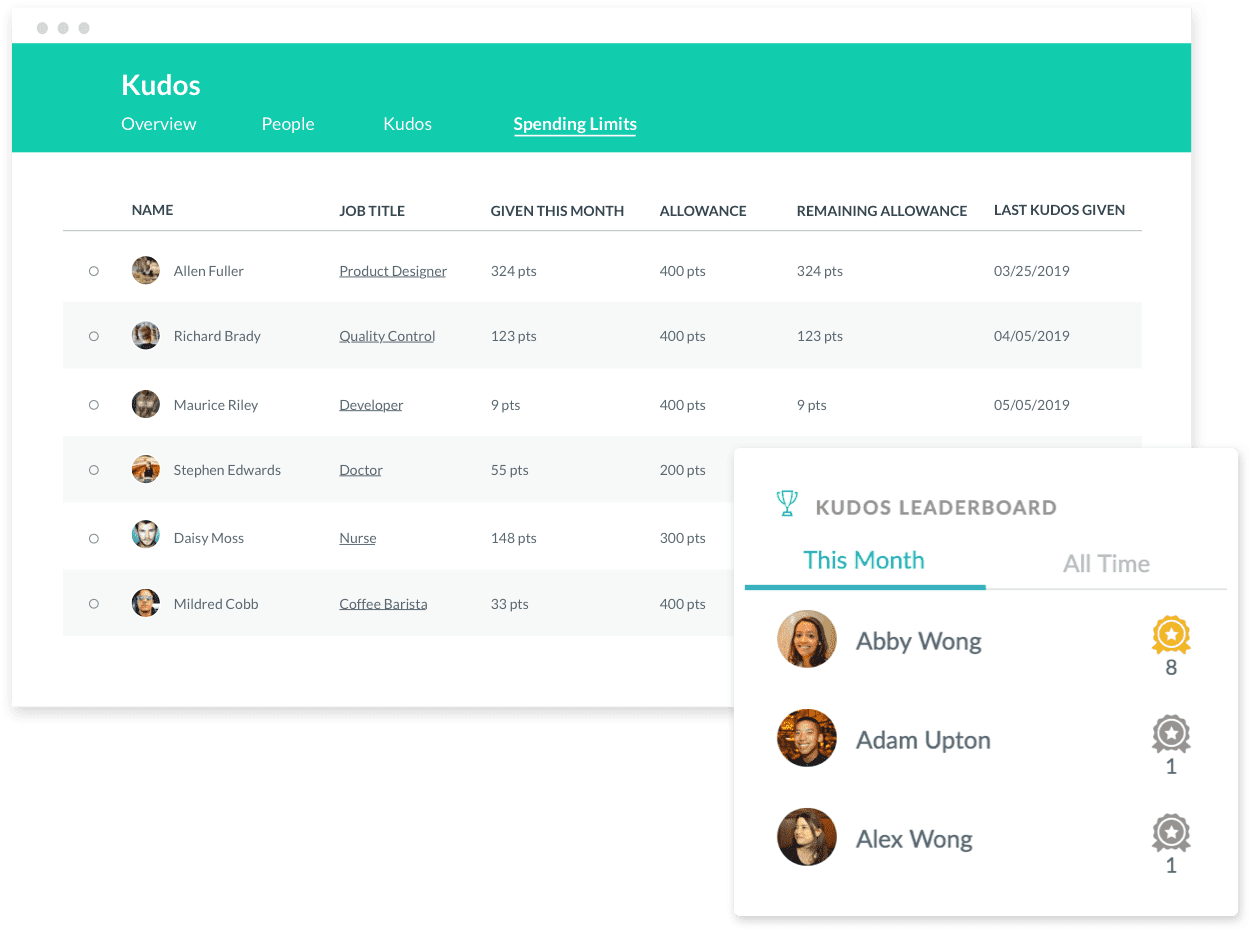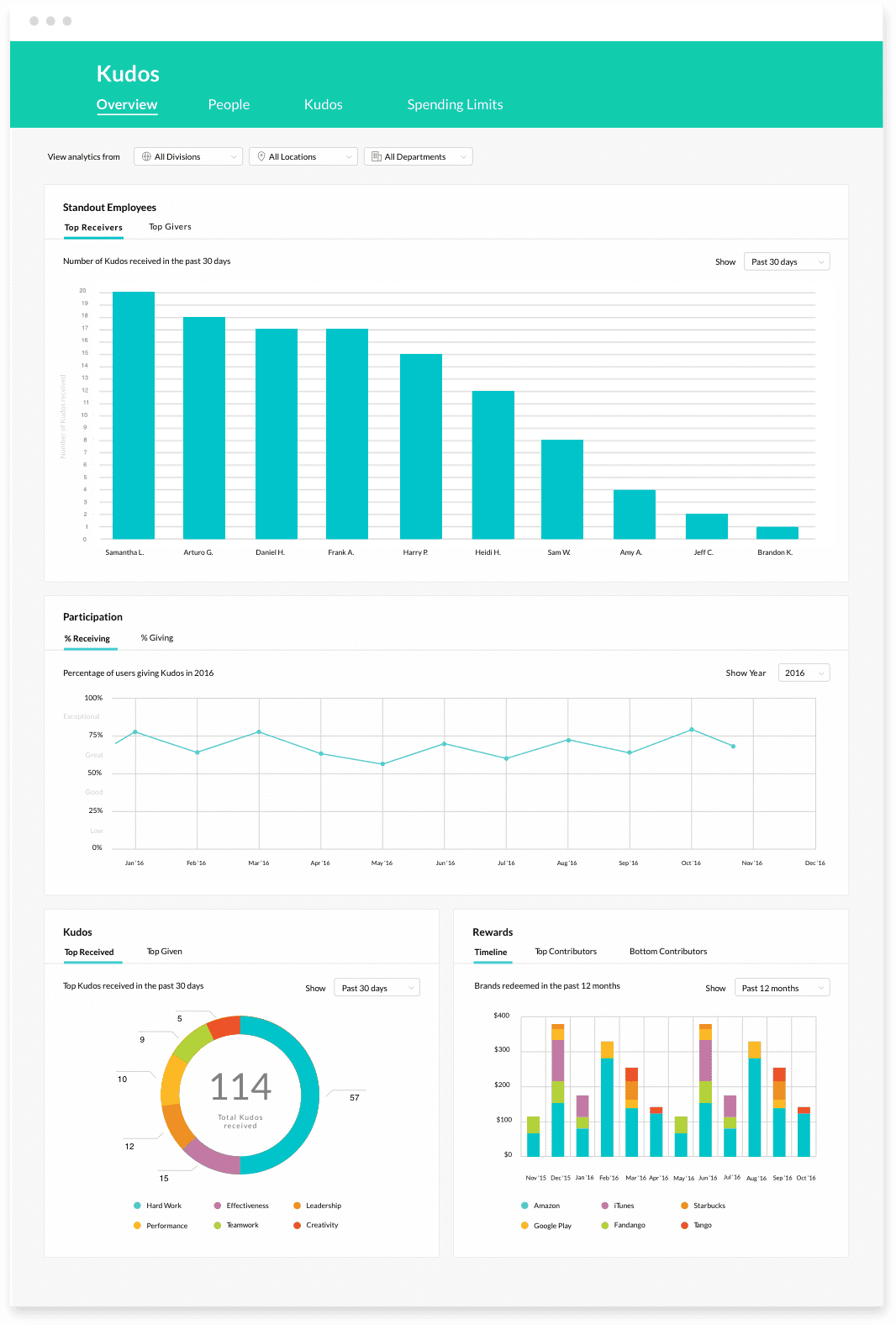 Gain Real Insights
Take advantage of detailed reports and analytics to uncover performance trends and gain valuable insights into team strengths, collaboration, and other results. Workmates gives you everything you need to completely understand your employee recognition program.
Third-Party Integrations
Workmates integrates with ADP, UltiPro, and other leading payroll providers as well as with many communications tools your employees may already be using, including Slack, G Suite, Skype, Google Hangouts and more.
Companies with high levels of employee engagement (65% or more) outperform the stock market.
Yet companies with low engagement (45% or less) had total shareholder returns that were 28% lower than average.