About HR Cloud
Our Mission is to Improve Your Employee Experience
and Drive Business Results
HR Cloud gives HR teams a new advantage over past approaches. With HR
Cloud, you can automate manual processes, onboard new hires more efficiently,
and drive communication, collaboration, and engagement to new levels.

Our Values
At HR Cloud, our company values shape our approach to HR software and services.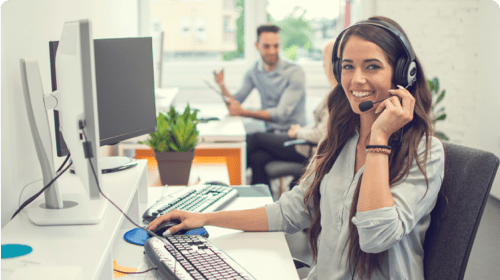 Integrity
We hold ourselves to the highest ethical standards, ensuring honesty and transparency in every interaction.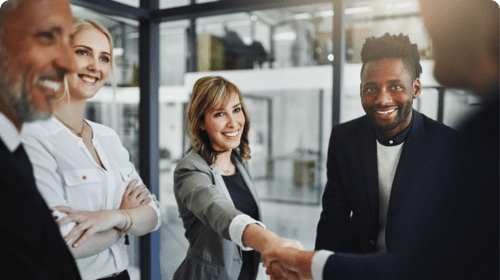 Customer Obsession
Our unwavering focus on client happiness drives us to meet your needs with precision and efficiency.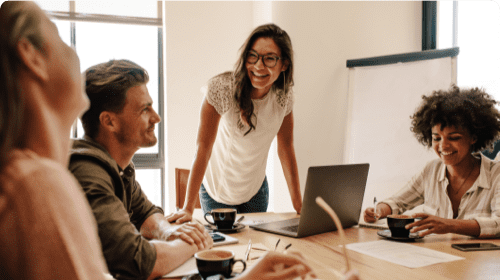 Innovation
We continually push the boundaries of what's possible, developing advanced solutions that empower your HR team.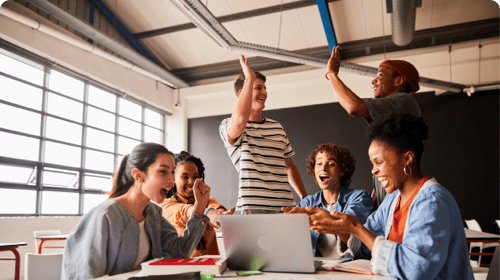 Collaboration
By working together internally and with you, we foster an environment that enables us to create seamless, productive experiences for our clients.
Our Mission
HR Cloud's mission goes beyond providing exceptional software; we aim to revolutionize the human resources experience.
Boost Productivity
By offering cutting-edge, intuitive solutions, we empower companies to maximize efficiency. Our streamlined HR tools and solutions liberate teams to concentrate on what truly matters—driving business success and growth.
Enhance Lives
We strive to simplify the lives of employees, managers, and HR professionals alike. Our user-friendly, time-saving solutions alleviate the burden of administrative tasks, and enable individuals to focus on their passions and career aspirations.
Humanize HR
HR Cloud seeks to infuse a personal touch into the often impersonal HR landscape. We create engaging and empathetic experiences, and we foster genuine connections between employees and HR teams by providing tools that encourage meaningful communication.
Dedicated Team to You and Your Employees
We value the importance of teams in every organization. This is what keeps motivating us at HR Cloud to support our customers' team and their needs. From managing employees to tracking paperwork, we understand the unique demands of the human resources department.
Since 2012, HR Cloud has continuously empowered individuals and groups to improve their respective companies. It has always been our mission to create a collaborative and encouraging atmosphere for everyone.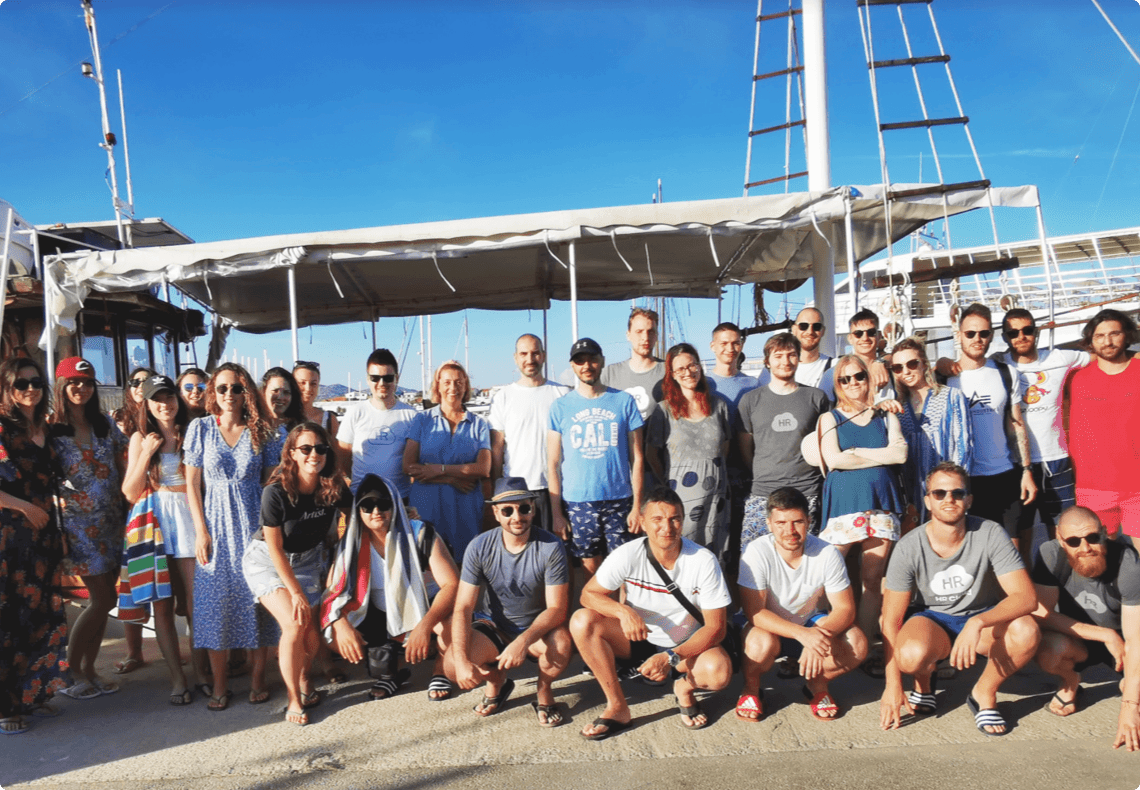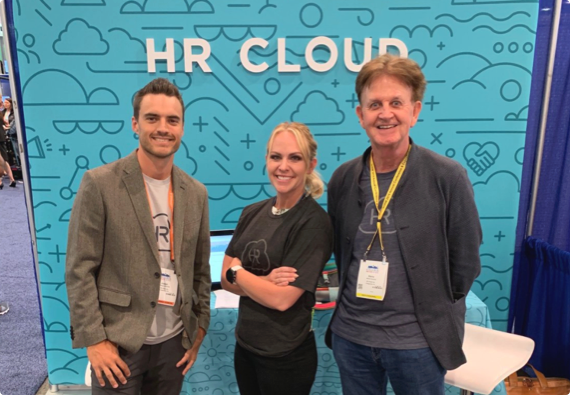 We Care About Our Customers' Success
Our customer-driven team goes above and beyond to create a positive impact on every organization. For this reason, we are highly trusted by many leading businesses. Whether it's a startup or large company, we are focused on improving employee culture and experience.
Giving Back to Our Community
We're proud to partner with local organizations like the Croatian nonprofit, Udruga Sindrom Down 21 Split. HR Cloud received word that they were in need of supplies for cooking. So, we invited them to our offices for a day of foosball and fun - plus, we gifted them a barbecue. Thanks so much to our friends at Udruga Sindrom Down 21 Split for visiting us!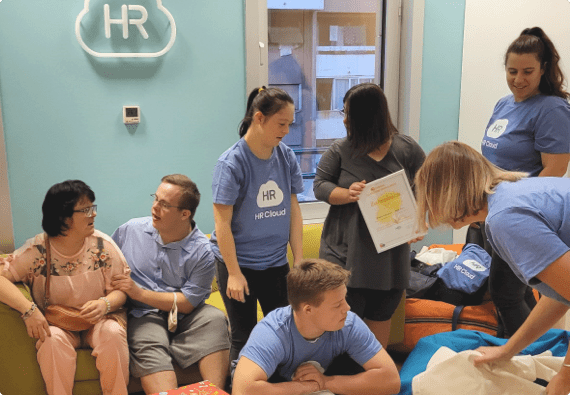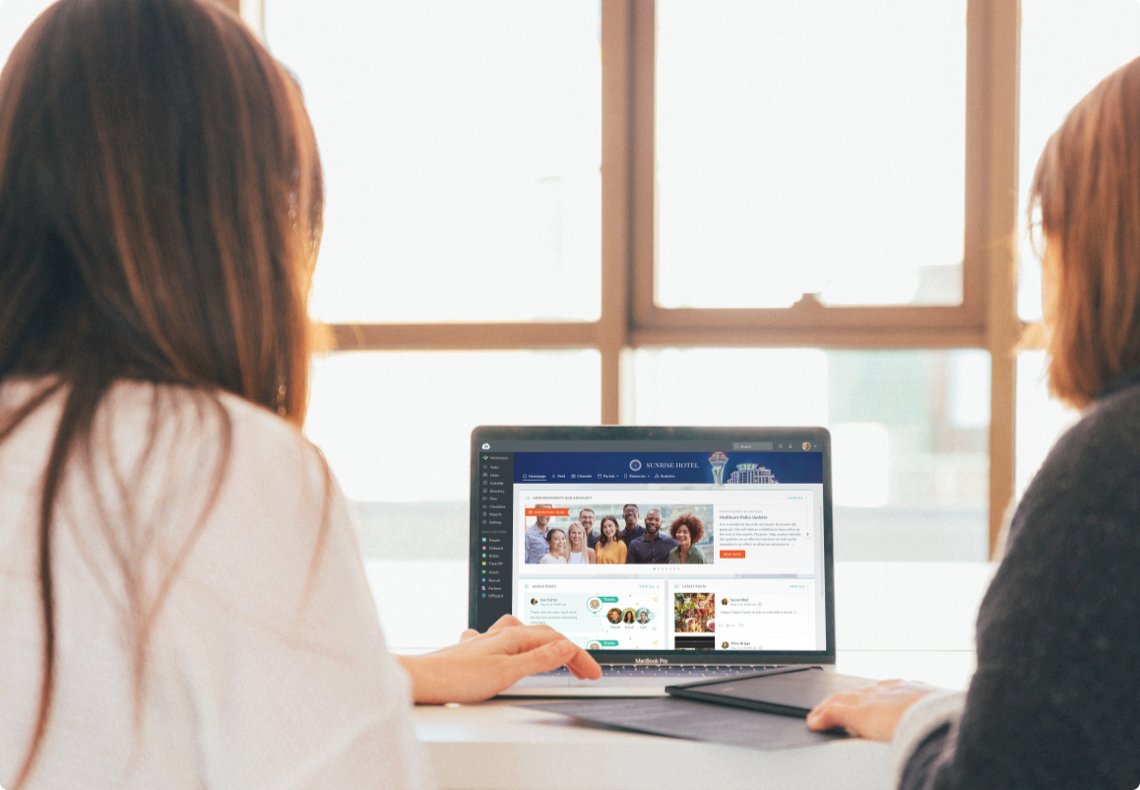 Providing Powerful HR Solutions
Our goals and values enable us to create an outstanding product that customers will love. Using our creativity, we keep challenging ourselves to find innovative ways of supporting the development and engagement of employees.
Our Work Culture
Our work culture emphasizes innovation and development. This enables us to create cutting-edge HR solutions to help a variety of teams. We also support every individual continuously seeking growth in their professional and personal life.
Most importantly, we promote a fun and friendly environment at HR Cloud. We believe that when you love what you're doing, it translates into your work. Our company lets employees tap into their playful creativity in order to thrive and succeed.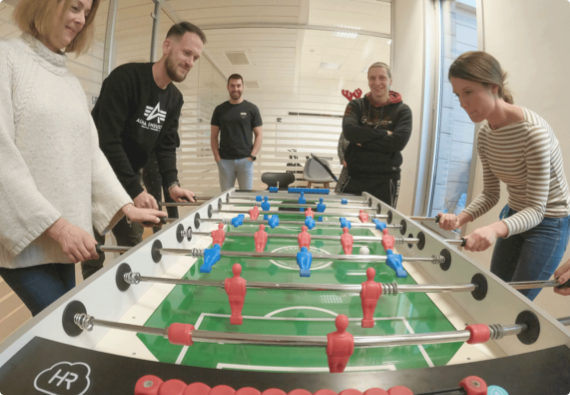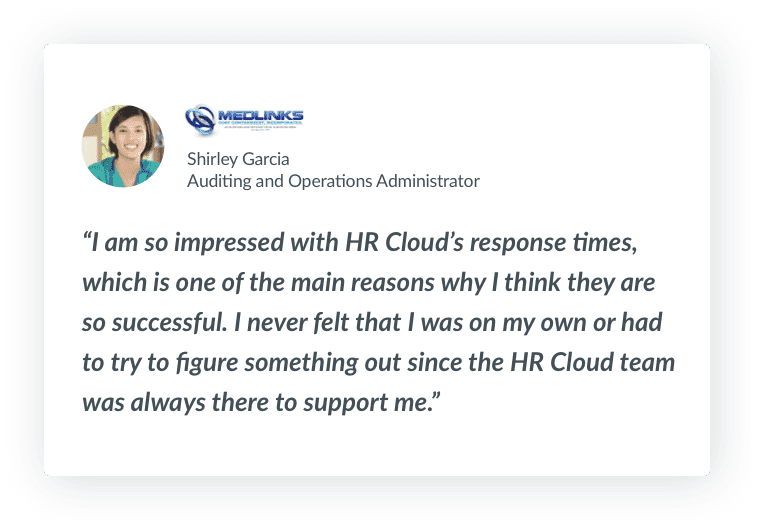 An Expert Customer Success Team in Your Corner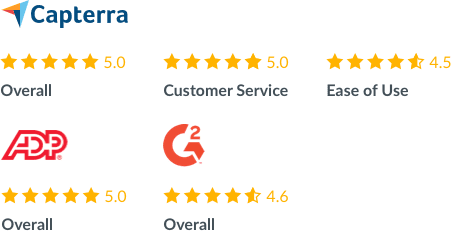 From Startups to the World's Largest Companies
Trusted by leading companies focused on employee culture and experience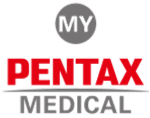 Our Leadership
Trusted by leading companies focused on employee culture and experience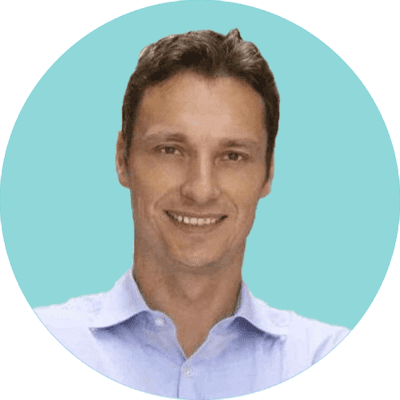 Chairman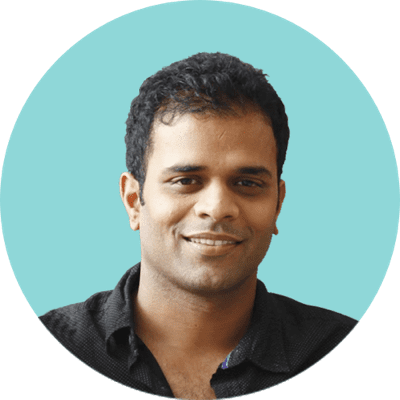 CEO/CTO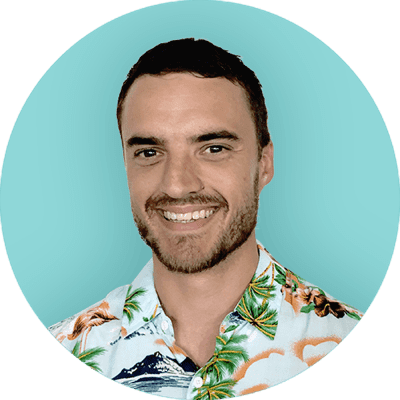 Head of Sales
Head of Customer Success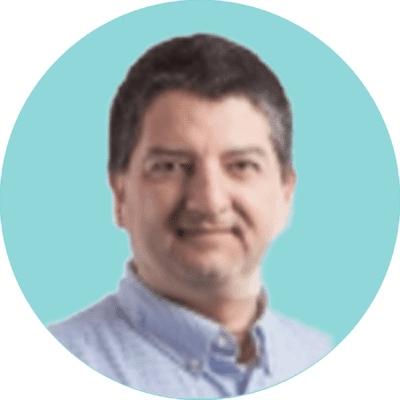 Head of Information Security
Helpful Resources from HR Cloud
®
All the HR resources you need to learn more and become a true HR expert.