Employee Offboarding Software
The professional - and productive
- way to say goodbye.
Streamline your processes with offboarding checklists, custom workflows, and more.
Companies that overlook the offboarding process are missing one last opportunity to connect with employees.
When team members decide to move on, give them a farewell experience they'll remember and appreciate. HR Cloud®'s employee offboarding software makes the process less painful and more professional.
Customized Offboarding Portals
Create memorable offboarding experiences with a customized exit portal. Our functionality automates specific offboarding procedures to send final required documents, such as pay summaries, COBRA insurance information, and even parting thank you notes—all without any extra effort from HR.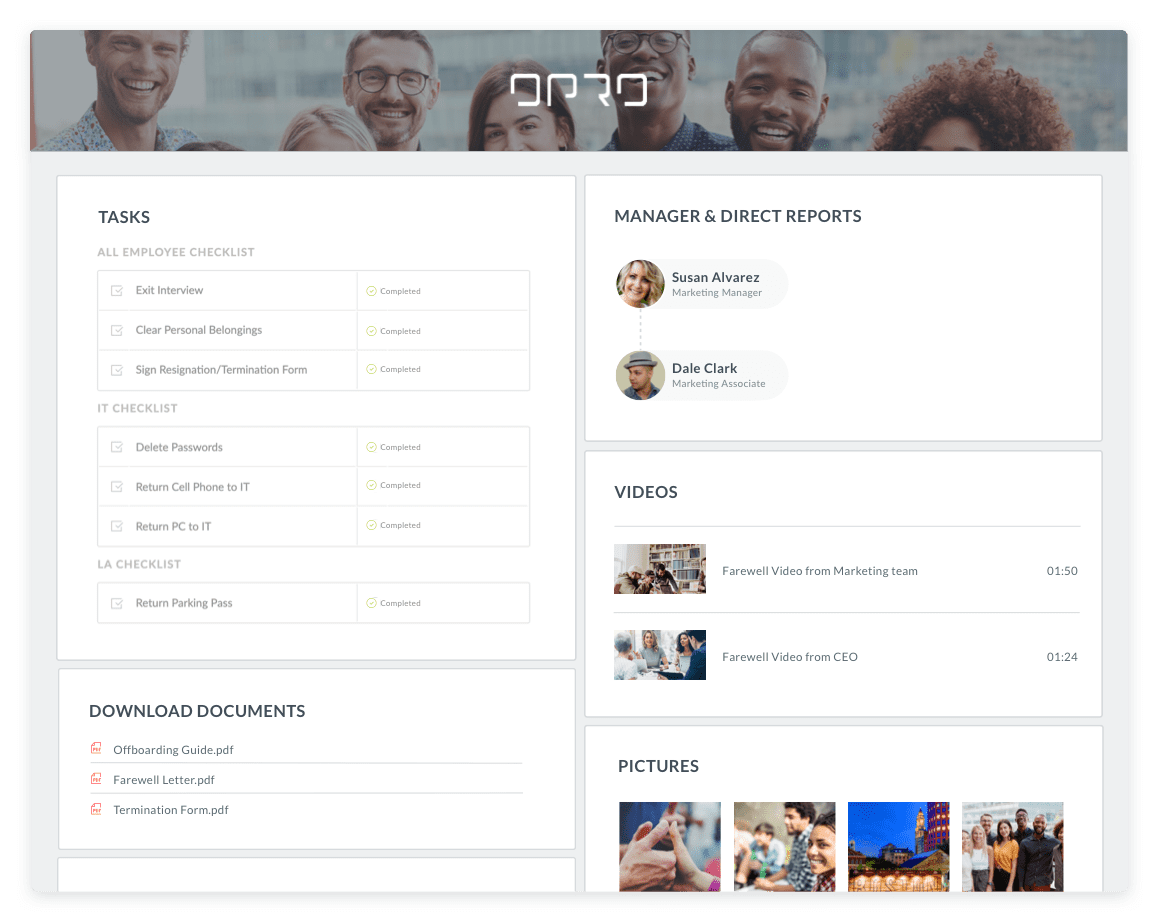 Complete Transparency
When an employee leaves, it may affect other team members or even entire departments. Create a culture of transparency by using automatic notifications to communicate important updates to your workforce. You can even create customized notifications for specific employees or job titles.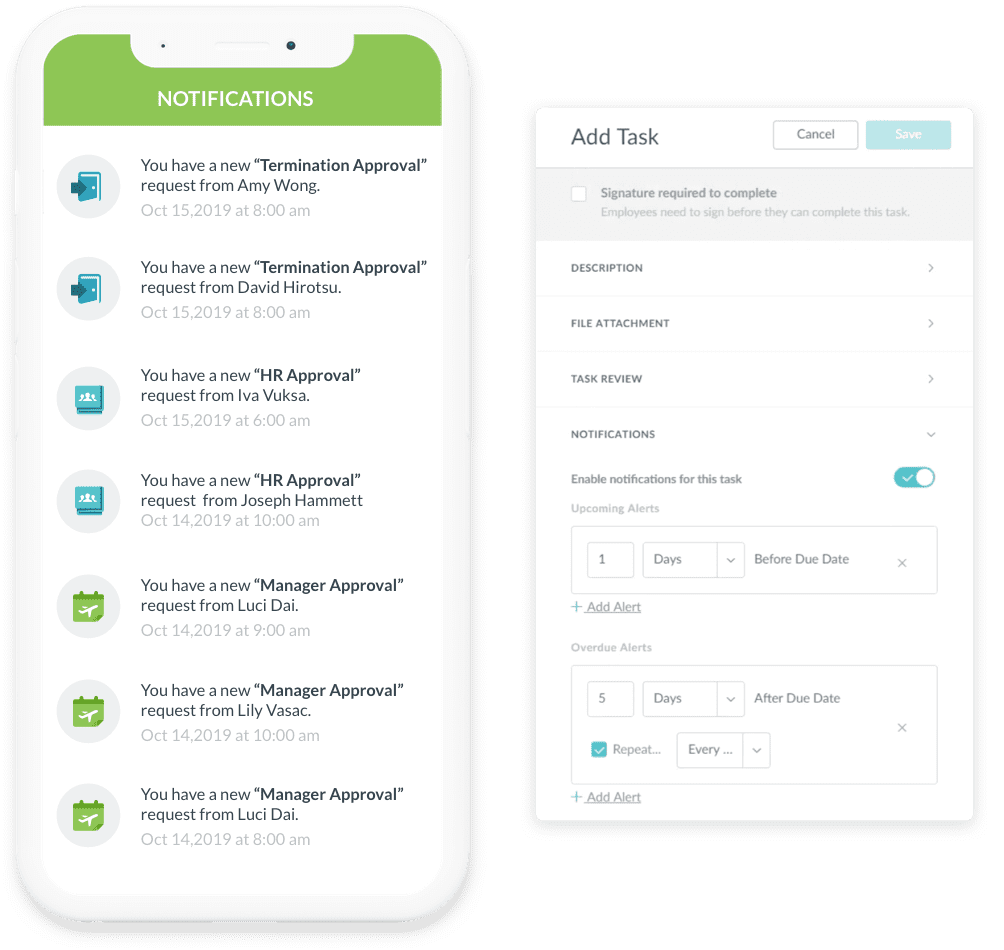 Manage Digital Documents
Finally, everything you need to eliminate the need for paper forms, spreadsheets, and other documents. With E-Forms, HR teams can convert any existing PDF into a digital form or create customized electronic forms to store, organize, and centralize employee data and personnel files.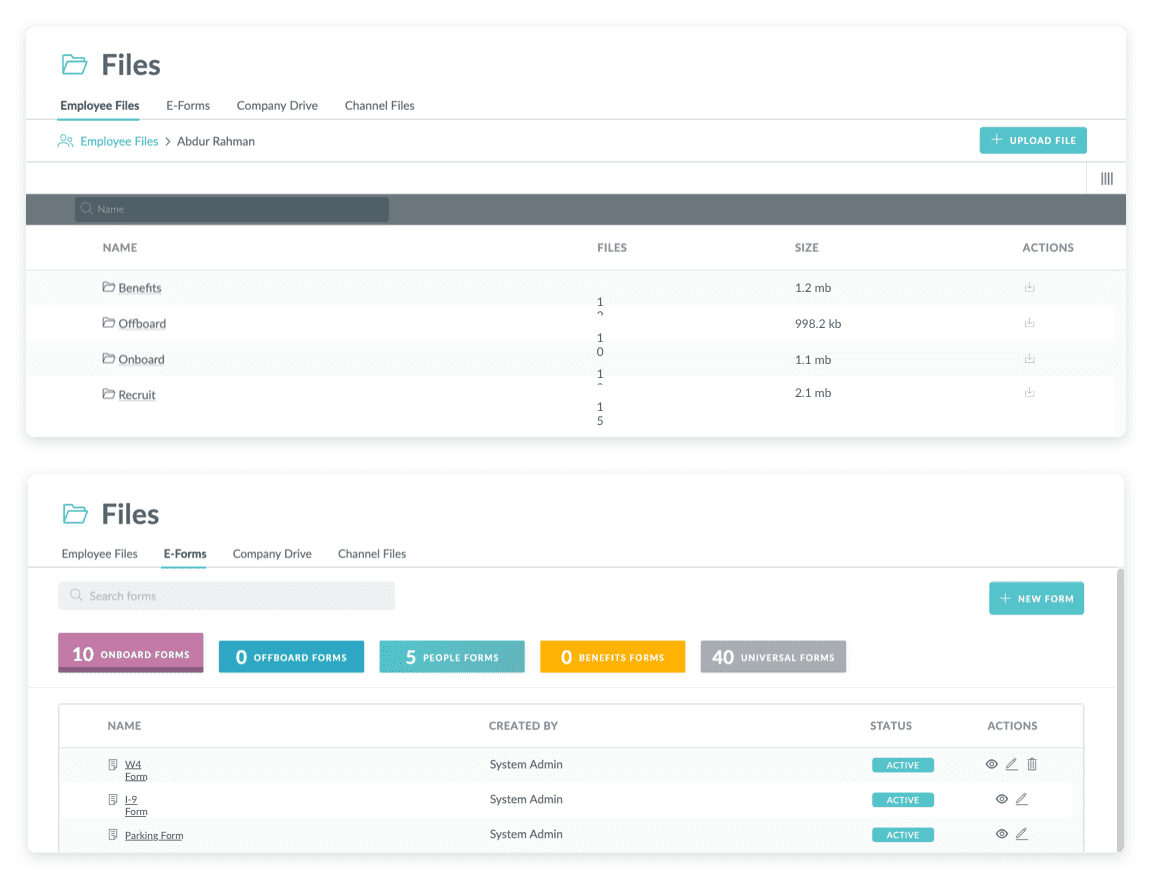 Reporting Insights
While you don't always want to say goodbye, outgoing employees can be a good indicator of larger issues that may need attention. HR Cloud®'s offboarding capabilities provide important metrics related to employee departures. With insights into details such as reason for departure, length of service, and more, you gain more awareness and control over issues that may be contributing to higher turnover than you'd like.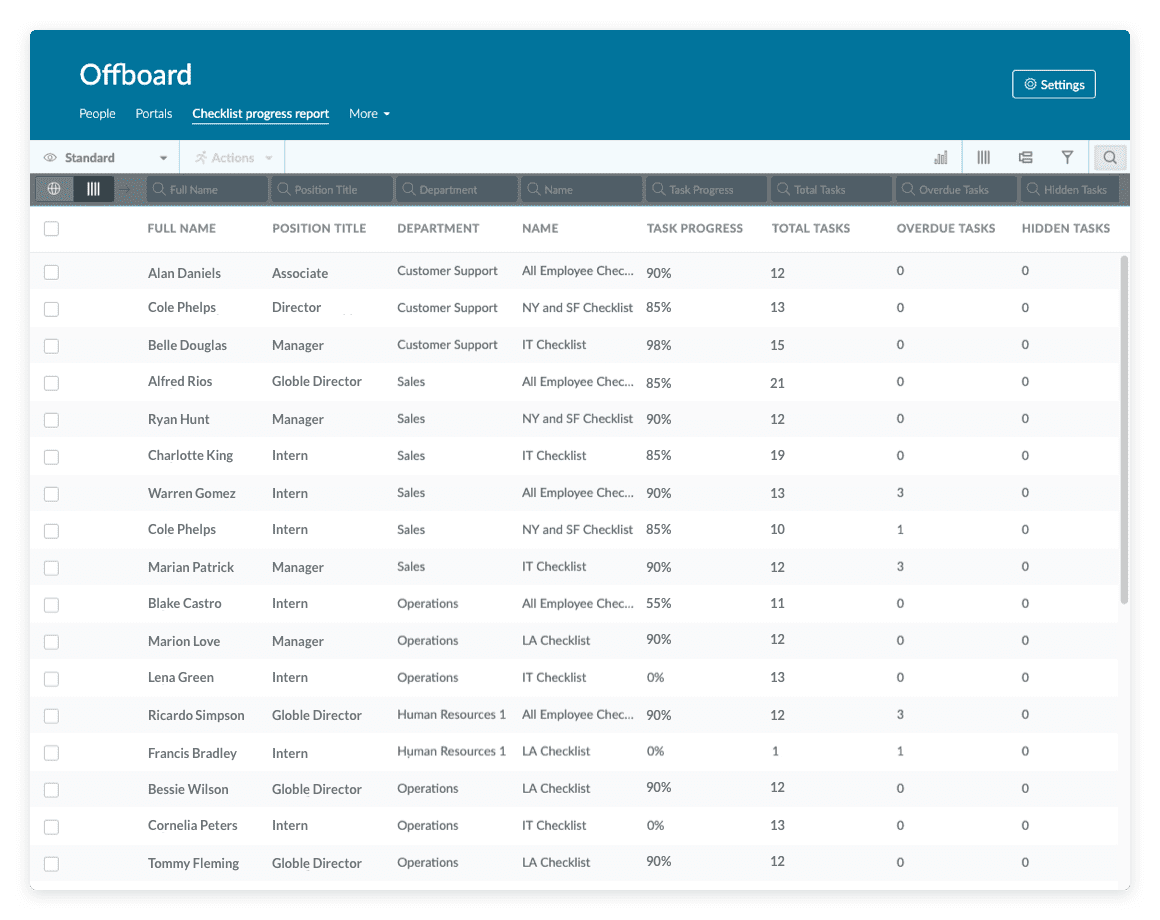 Make Sure Nothing is Overlooked
Create extremely detailed offboarding checklists to make sure no steps are ever overlooked—no matter how small they may be. Checklists can be shared with other appropriate team members, and automated notifications let them know what they're responsible for, and when. All parties benefit from a more efficient and productive offboarding process.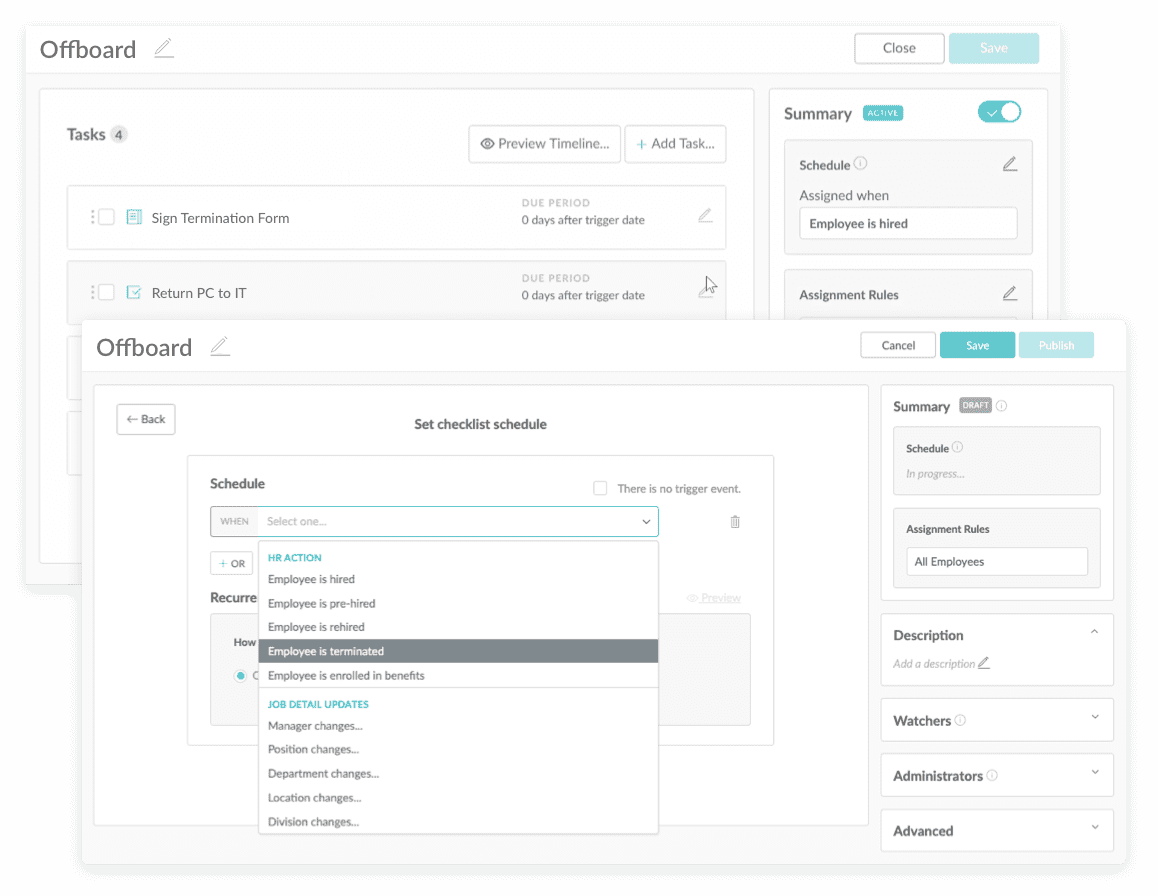 Automate Termination Workflows
With HR Cloud®, users can create termination approval workflows to clearly communicate key steps, include appropriate managers and team members, and build offboarding workflows that ensure all steps are clearly communicated and executed.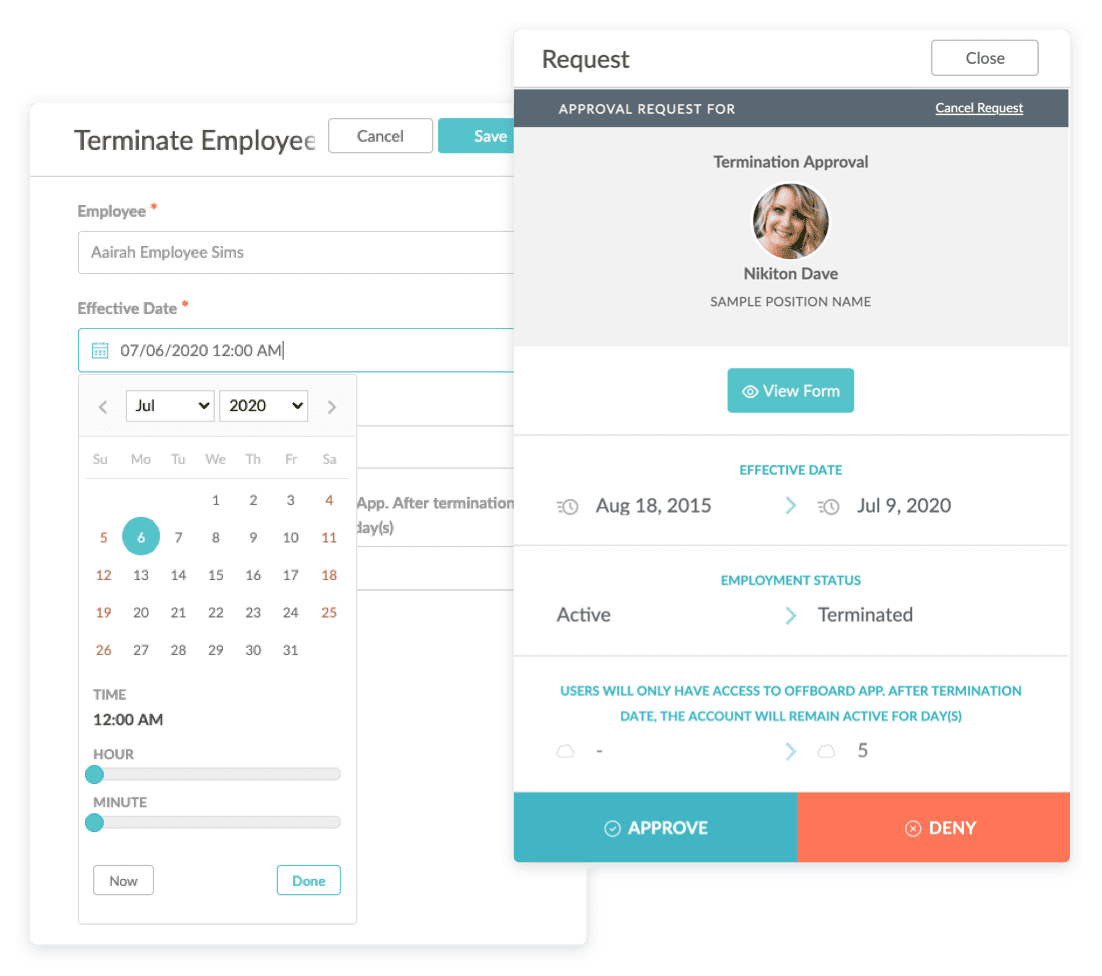 Better Use of Your Data
Make better use of valuable employee data with intuitive import and export options. Whether you're looking to import additional workforce data into People HRMS or export your latest information to payroll or other third-party systems using our powerful APIs, we make the process fast, easy, and effective.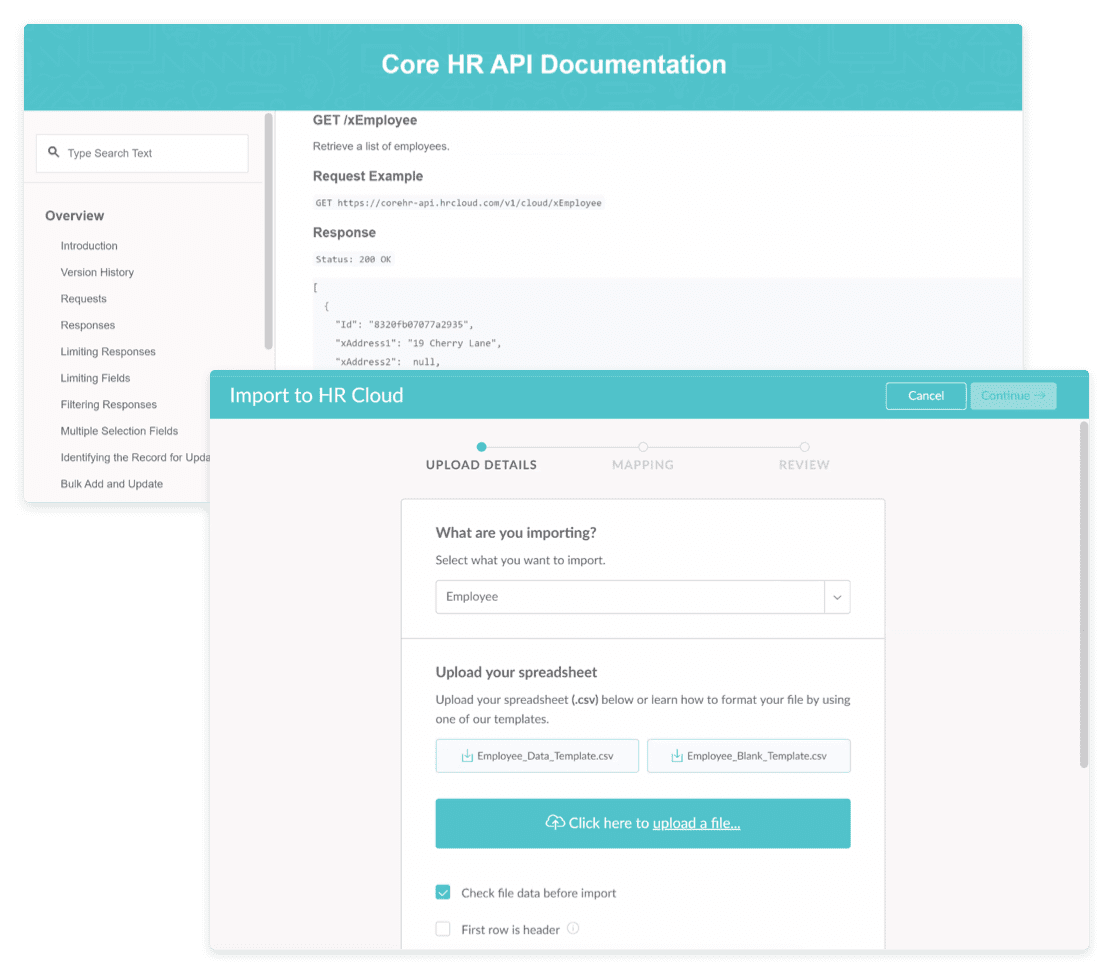 Protect Confidential Information
Now you can securely store employee documents and safeguard confidential information. Make organization easy but protect sensitive HR data by creating different user roles and permissions. Protect sensitive HR data with user roles, permissions, and other access controls.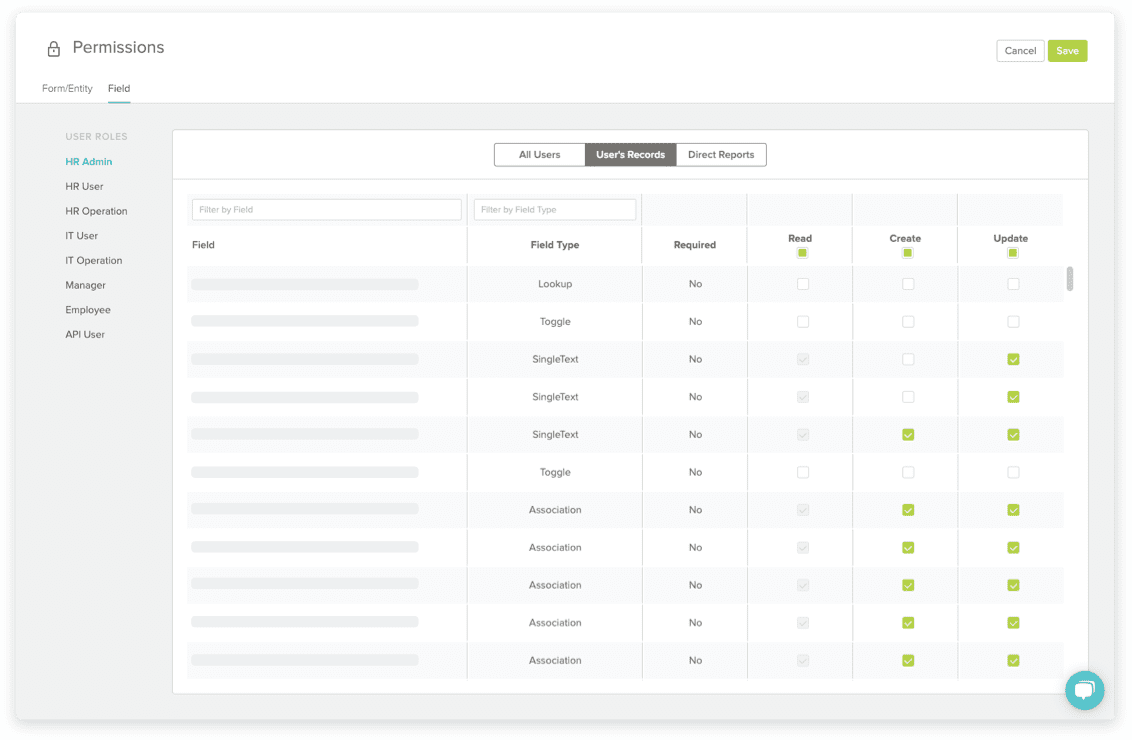 Minimize Offboarding Risk
HR Cloud® lets you keep a record of every contract, policy, or document signed by employees leaving your company. Not only does this make sure you follow a consistent offboarding process, but helps you minimize your overall risk.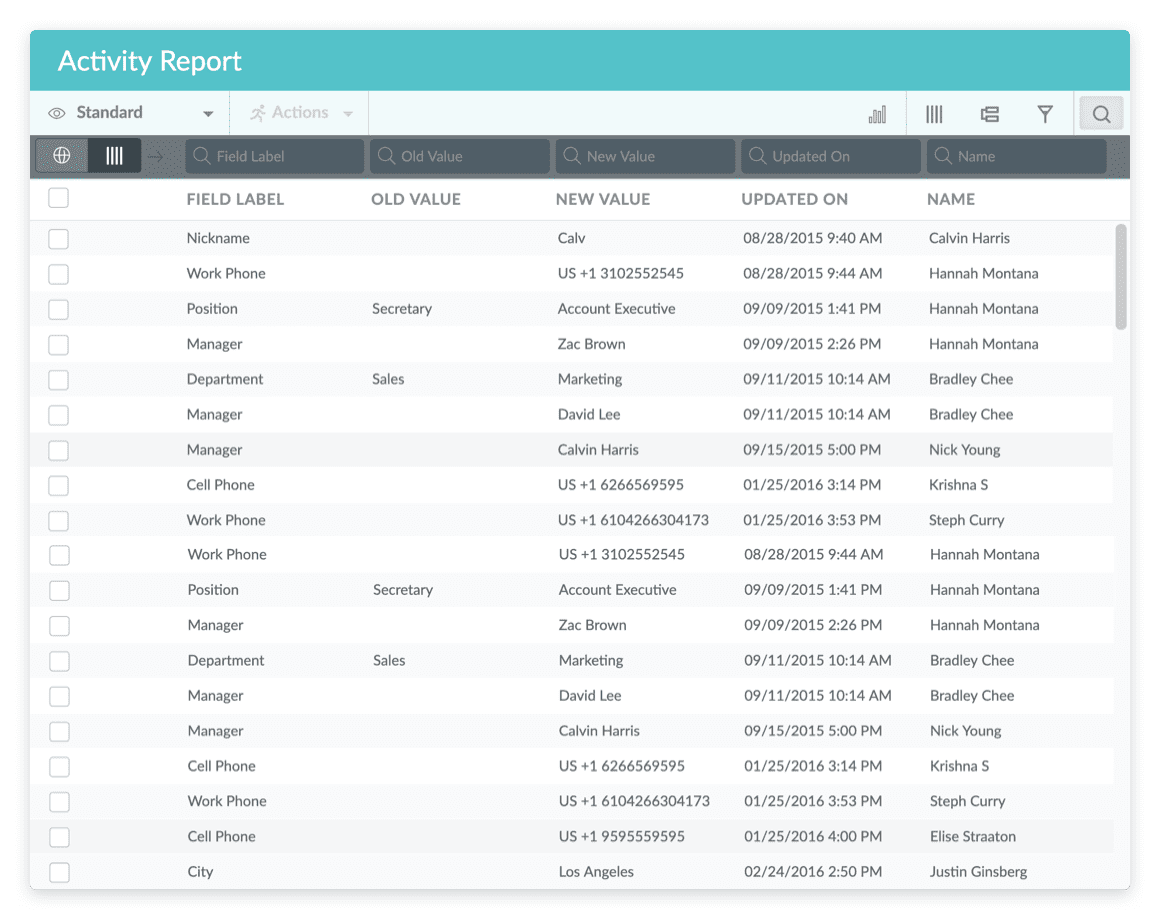 A New Way to Get Important Details
Exit interviews are an important part of the offboarding process, but you can also use surveys to get even more information. Create and send custom surveys as part of your offboarding process to get information employees may not share in person.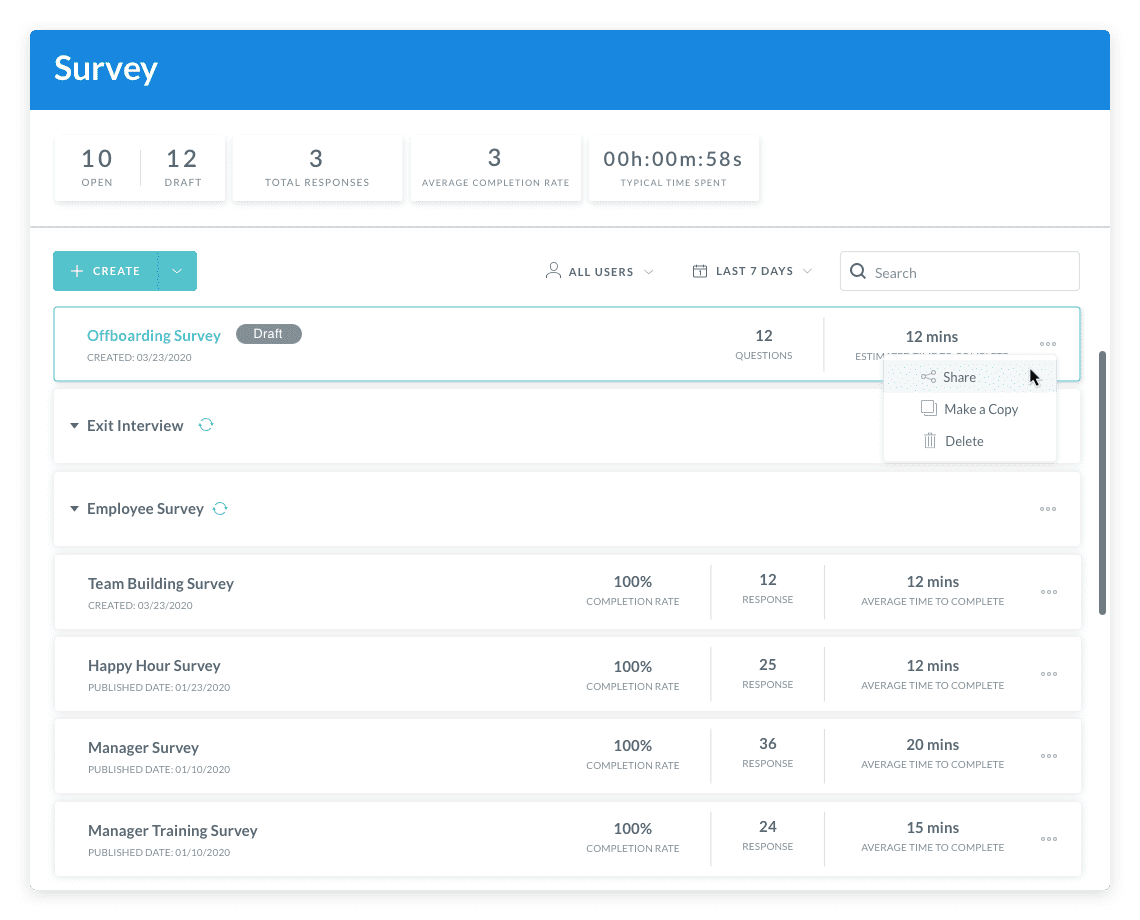 Offboarding portals
Automatic Notifications
E-Forms
Report and insights
Offboarding checklist
Approval workflows
Import and export data
Access security
Document Trails
Exit interview
Comprehensive HR Solutions
HR Cloud® delivers proven solutions to manage the entire employee lifecycle.