Trusted by leading companies focused on employee culture and experience






With HR Cloud, you'll gain a better employee directory tool,
a critical edge in fostering teamwork, improving morale, and increasing teamwork.
A Single Hub is All You Need
Our employee directory software operates as a single connection hub to store all employee information in one central location. Designed to be intuitive and easy to use, our directory lets any employee quickly find another employee to put a name to a face, but more importantly, improve collaboration and get work done fast.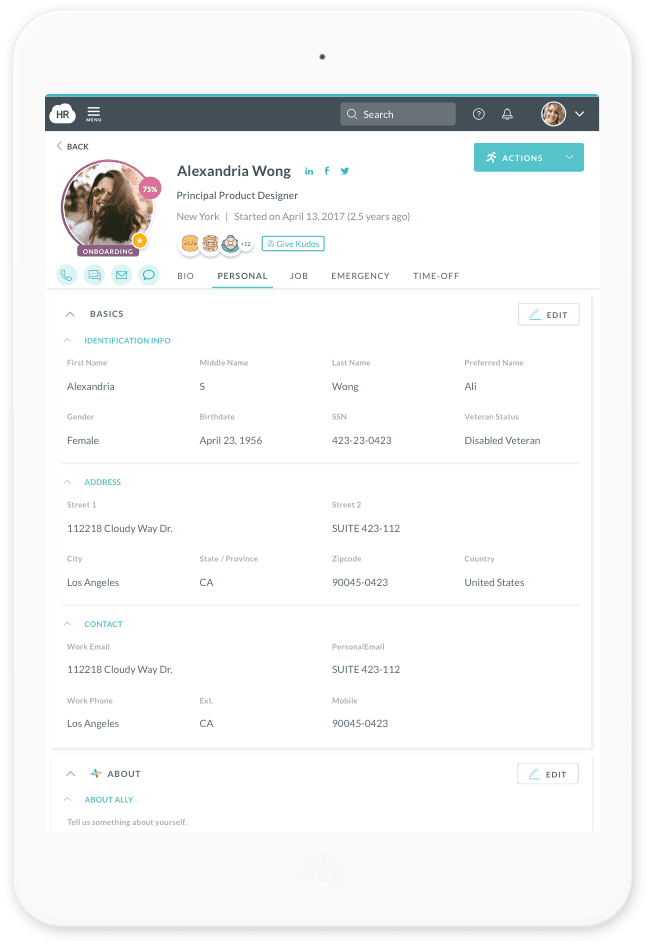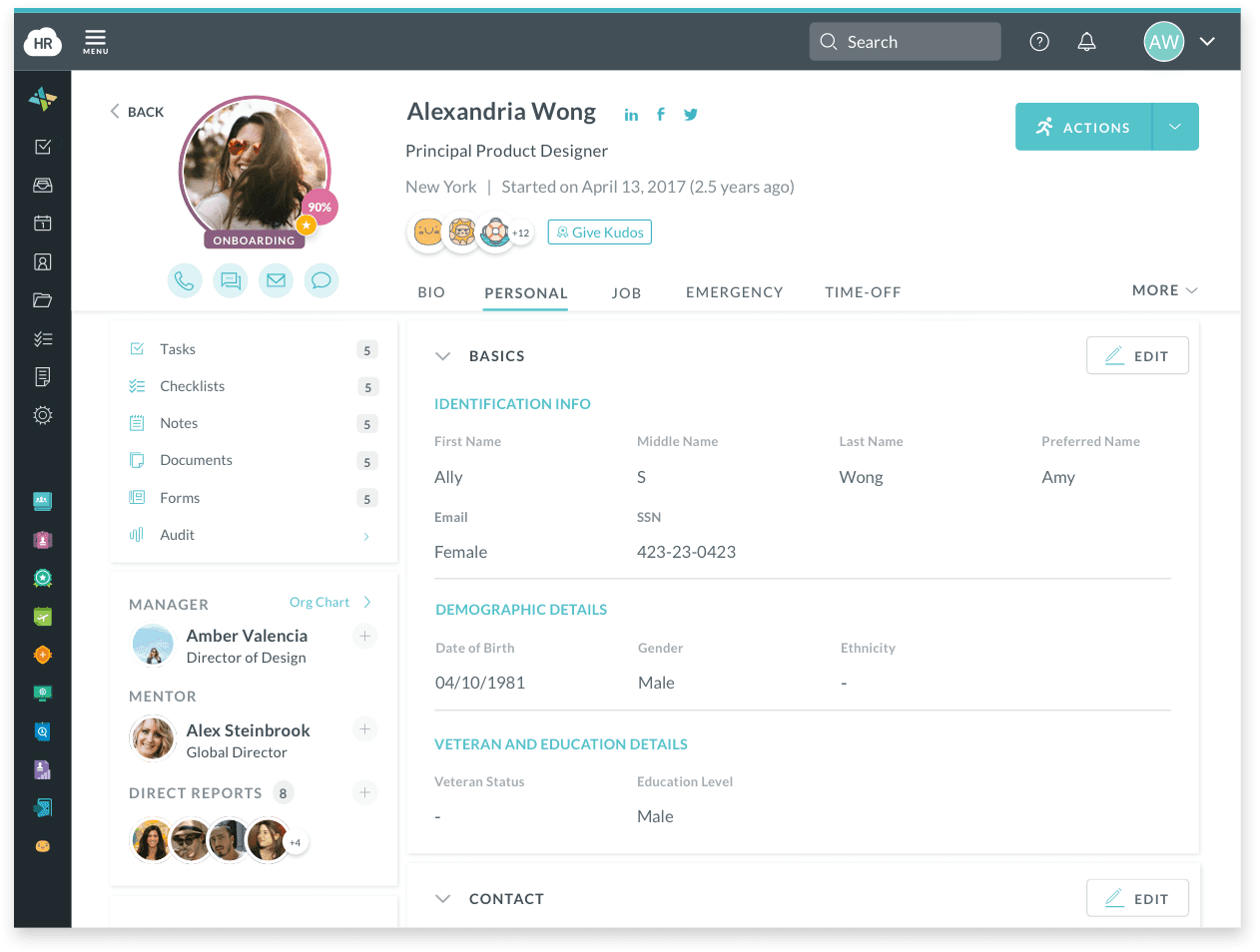 Detailed Employee Profiles
The entire experience starts with the employee profile. Now anyone can complete and manage their own profile, often as part of the onboarding process or even before their official first day to make team introductions even easier. Our profiles go beyond "just the basics," and allow employees to showcase their experience, interests, and overall expertise.
See Your Entire Workforce
Our employee directory software features a prominent, visual org chart so any user can quickly see an employee, teams, departments, or even the entire workforce a glance. It's all there: the employee's manager, department, direct reports, and more. Anyone can see the organization structure or quickly drill down for more specific information.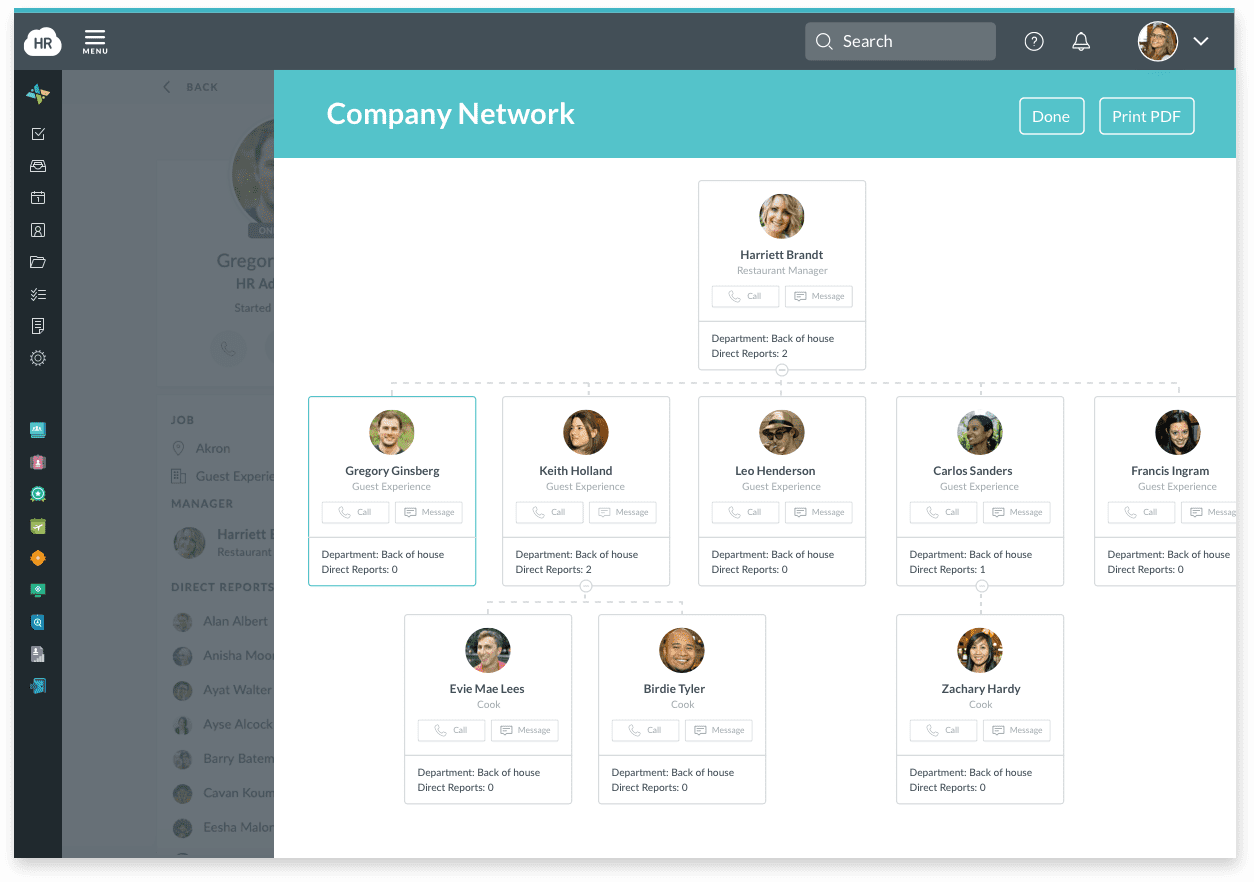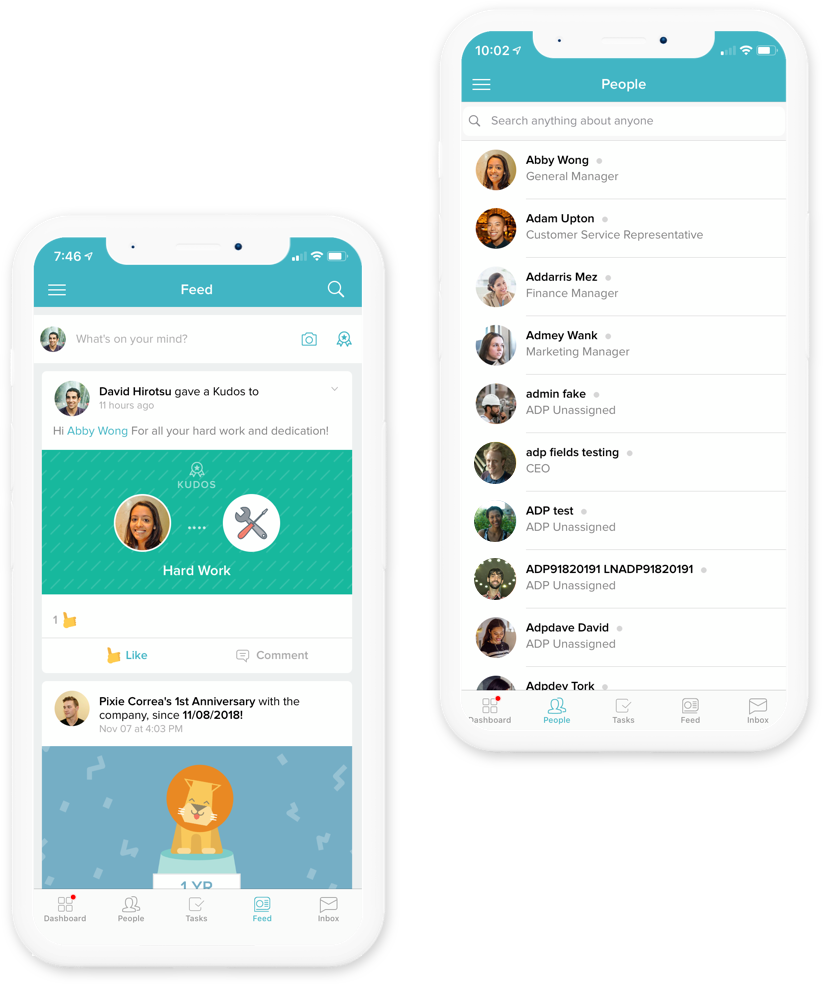 Connect with Employees in New Ways
This employee directory tool also shows other valuable information about each employee, including their newsfeed posts, calendar, kudos recognition badges, and even links to their social media sites. All of this fosters teamwork, encourages natural connections, and contributes to higher productivity.
Mobile Communication for Employees on the Run
Your employees will never have to wonder about how they can get in touch when they're not in the office. HR Cloud's company employee directory software gives them mobile access so they can find a co-worker's number or the contact information for any employee in your company.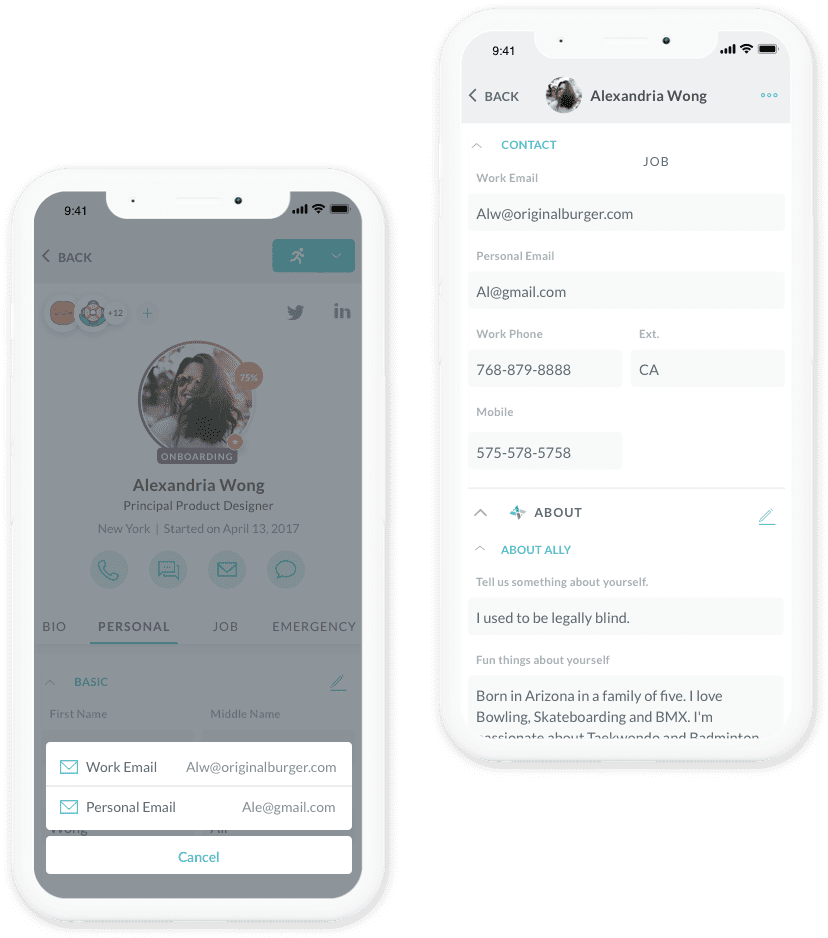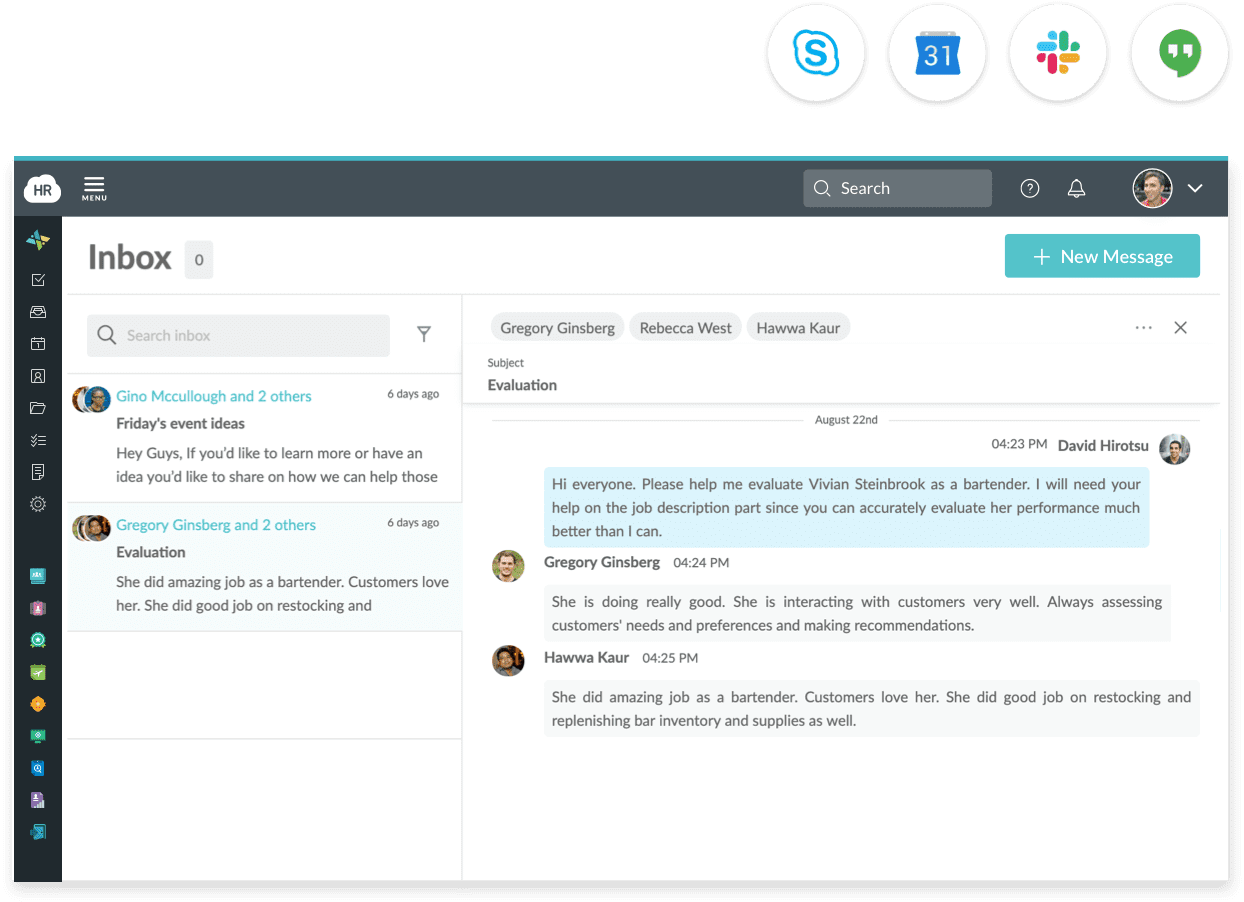 Start Communications using the Employee Directory
Yet our employee directory is more than just a list of contact information. Remote employees can make a phone call, send a text message, or start a group chat—all from within the directory itself. Our employee directory software also lets them use other communication channels of their preference, including Skype, Slack, Google Hangouts, and many others.
Payroll Integrations
Onboard integrates with ADP and UltiPro payroll systems to save time, reduce errors, and ensure all teams are working with the best information at all times. This integration enables HR to automatically create new employee profiles and manage data updates. Employee information is automatically populated in both systems and is always up to date.