Trusted by leading companies focused on employee culture and experience






Discover how you can increase employee advocacy
and drive your brand.
Increase
Employee Advocacy
Happy, engaged employees become your most powerful advocates. With HR Cloud, your employees will be willing and able to embody your company's best interests, promote your products and services, and contribute to a much stronger culture.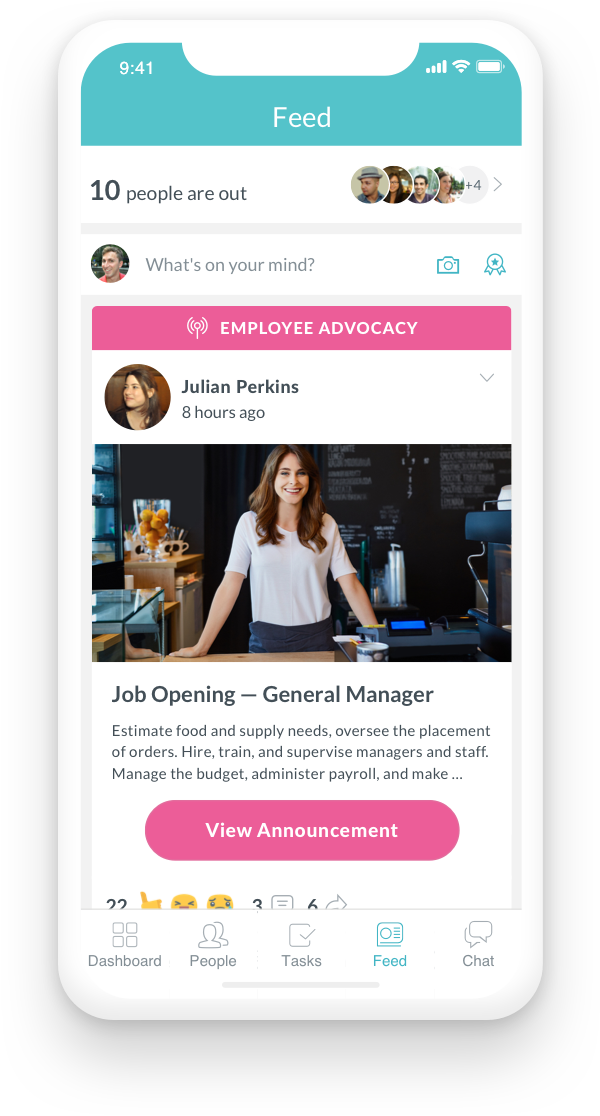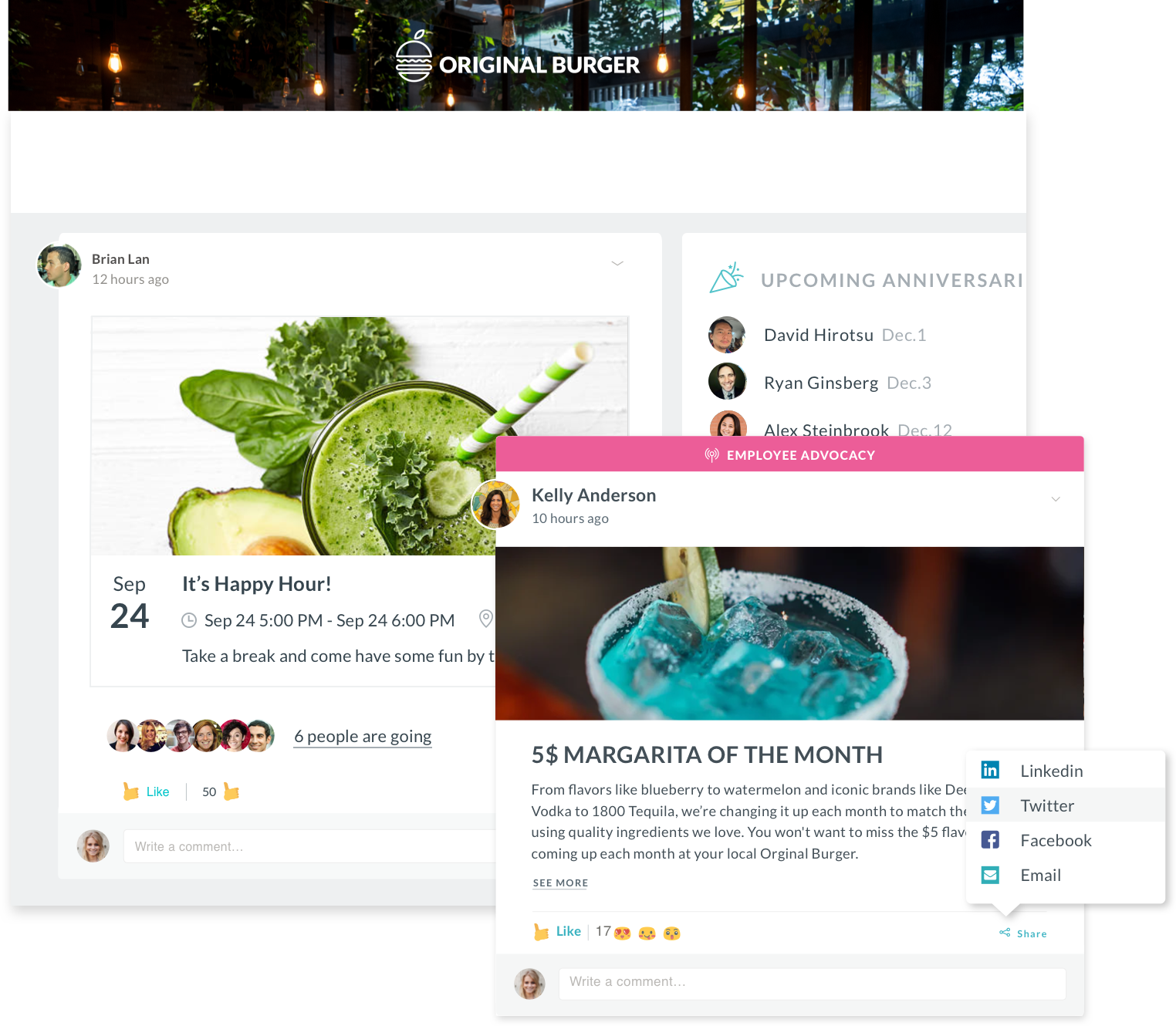 Extend Your Reach
Employee advocacy significantly expands your total reach—and amplifies your brand and the platforms you're already using. Not only does this help create an army of advocates to represent your brand, but one that can help grow your business.
An Experience that Pays Off
Focusing on employee advocacy through more-effective communications has a direct impact on attracting and hiring top talent, enhancing employee engagement, and improving overall retention.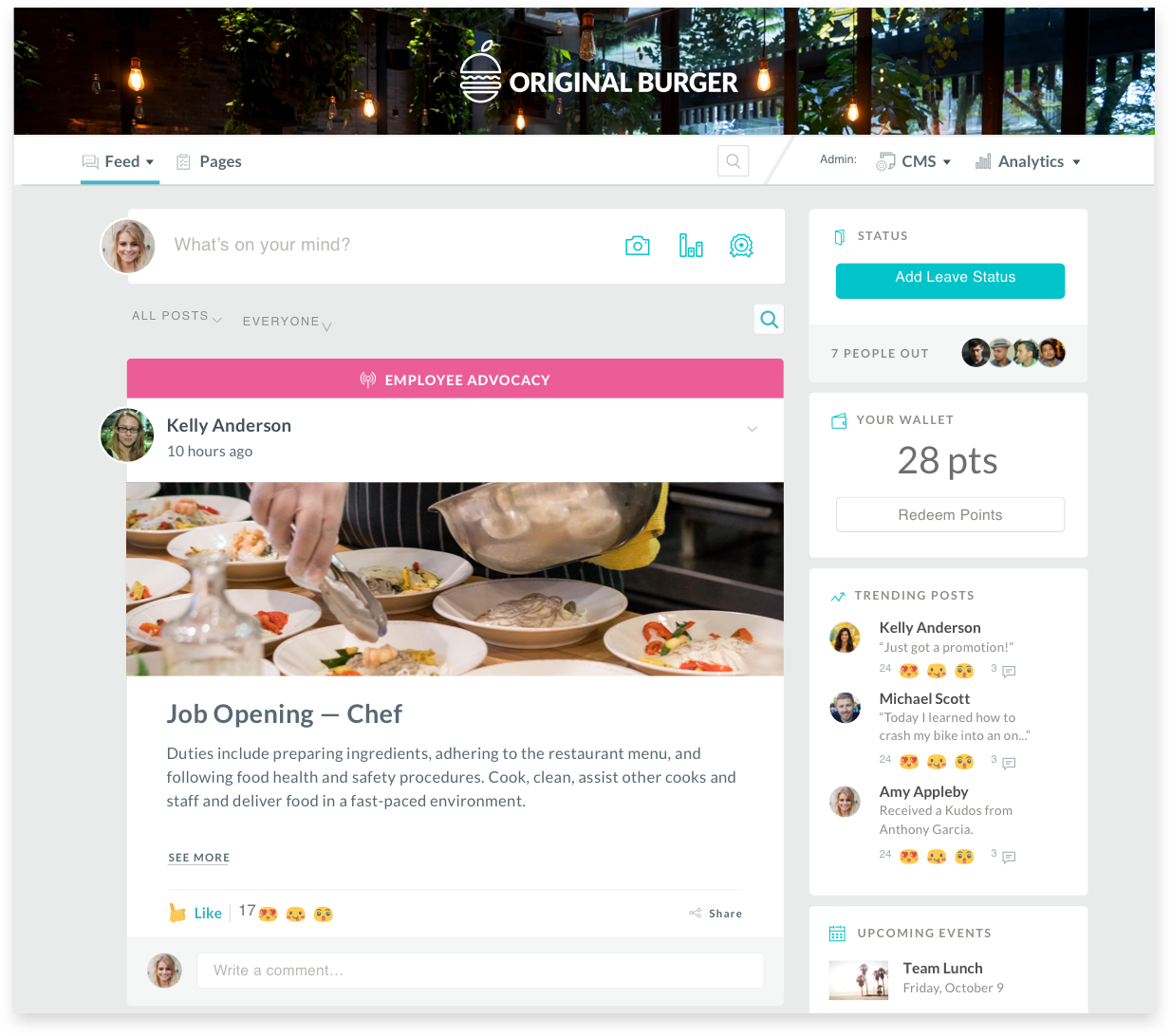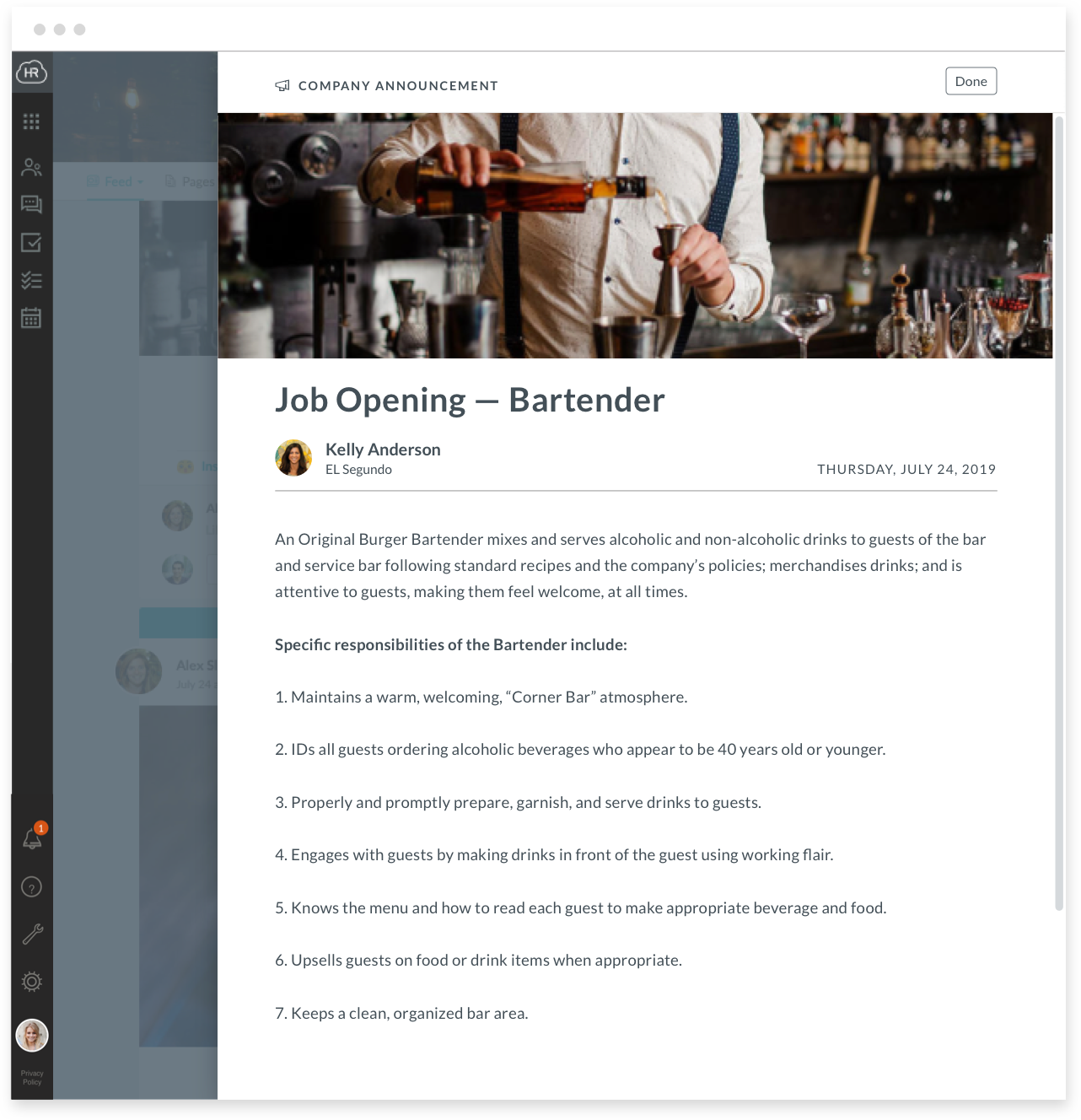 Broadcast to All Employees
With Workmates, you can broadcast information across any device or communication channel. You can create a CEO channel to give leadership a voice to communicate with any employee (one to one or at scale) or distribute content and news that employees can easily post to their own social media sites.
Personalize Content
Deliver tailored communications and content for each employee, based on their job function, location, department or any other attribute. Employees can search for content based on their personal interests.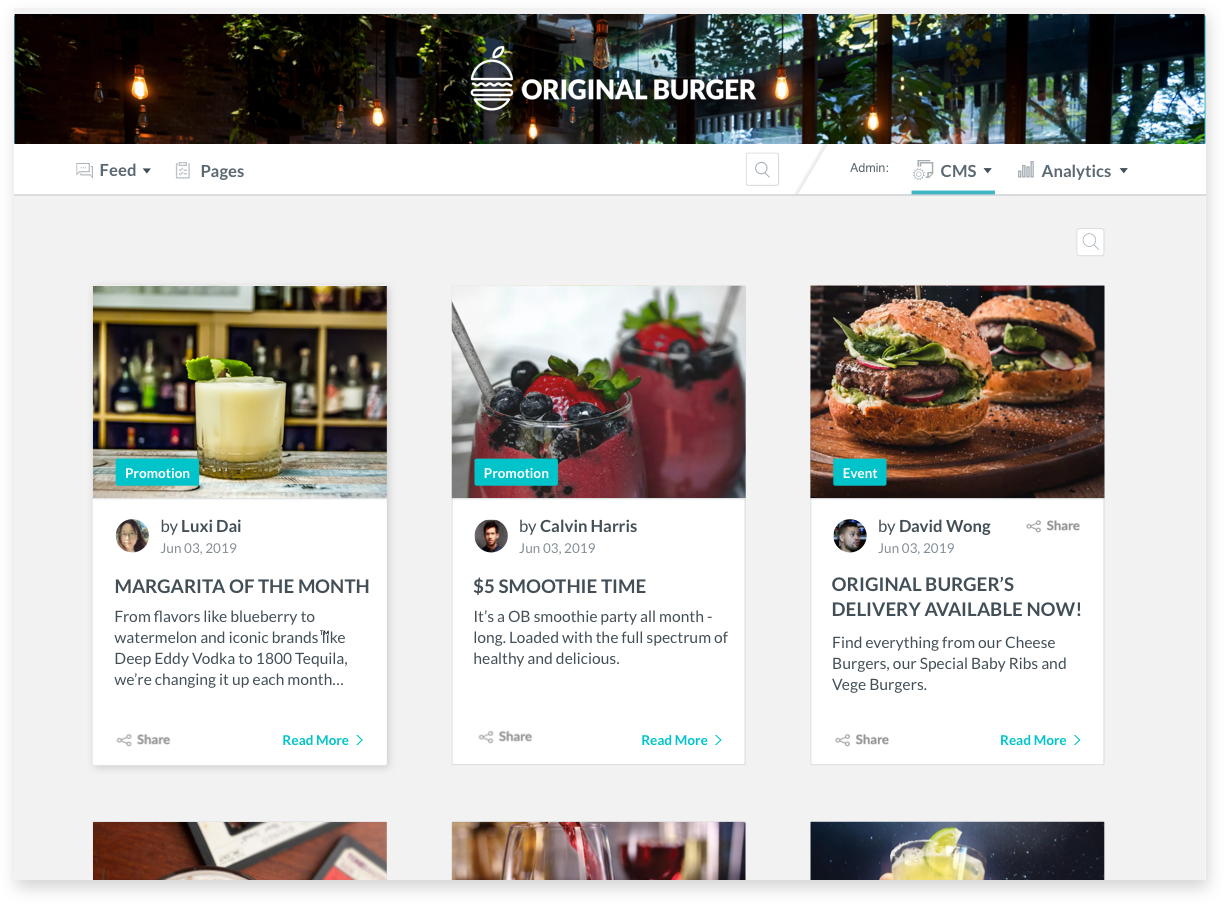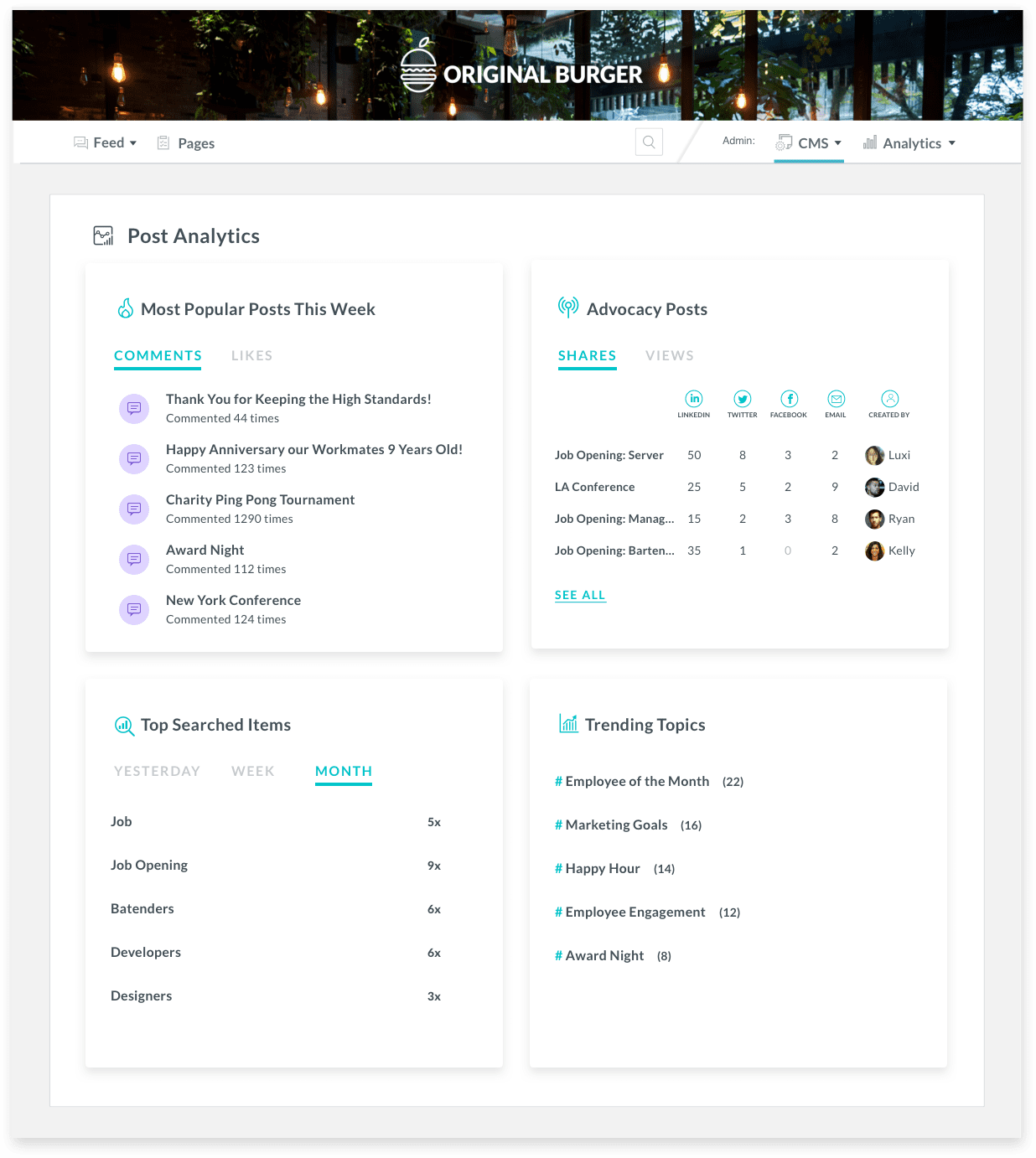 Complete Insight, Complete Control
Then, to measure the impact of employee advocacy on your overall business, we offer powerful reporting and analytics tools. With real-time visibility into the metrics that matter most, you can quickly and effectively measure the impact of employee advocacy has on your bottom line.
Payroll Integrations
Onboard integrates with ADP and UltiPro payroll systems to save time, reduce errors, and ensure all teams are working with the best information at all times. This integration enables HR to automatically create new employee profiles and manage data updates. Employee information is automatically populated in both systems and is always up to date.
79 percent of job applicants use social media in their job search.
Source: Gallup
Candidates trust the company's employees 3x more than the company to provide credible information on what it's like to work there.
Source: LinkedIn