Trusted by leading companies focused on employee culture and experience






Improve internal communications and give employees access to all the information they need. Discover how HR Cloud's solutions are designed to make communications fun, natural, and productive.
Unified Workplace Communication
Gain all the tools you need to improve your internal communication plan and increase team collaboration—all in one powerful platform. Workmates' personalized newsfeed communicates everything that's happening at your company, including announcements, events, new hire information, employee spotlights, and so much more. With these internal communication best practices, collaboration occurs naturally.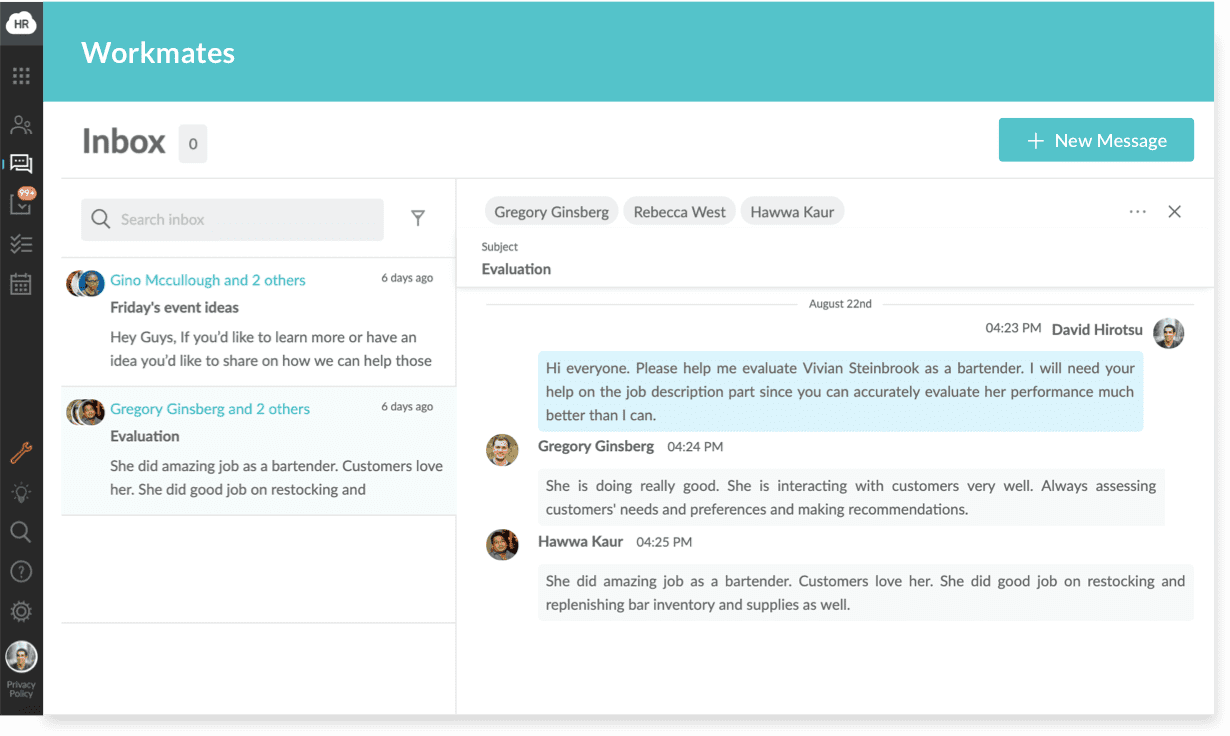 The Right Internal Communication Strategy
Knock down any barrier to your internal communication strategy. Workmates makes it easy for any employee to connect with a peer to share vital information—no matter if they're in the office, in the field, or working remotely. Any employee can make a phone call or send a text message, or they can start one-on-one or group chats in the platform or other communication channel of their choice, including Skype, Slack, Google Hangouts, and many more.
Take Collaboration to a Whole New Level
Workmates is one of the best internal communication tools to share information across teams. Employees can now collaborate in the way they prefer to communicate key information, develop innovative solutions, and proactively solve business problems. Employees can easily post comments, start discussions, share thoughts, and more. Our internal communication software promotes teamwork and dialogue, and makes team communication fun.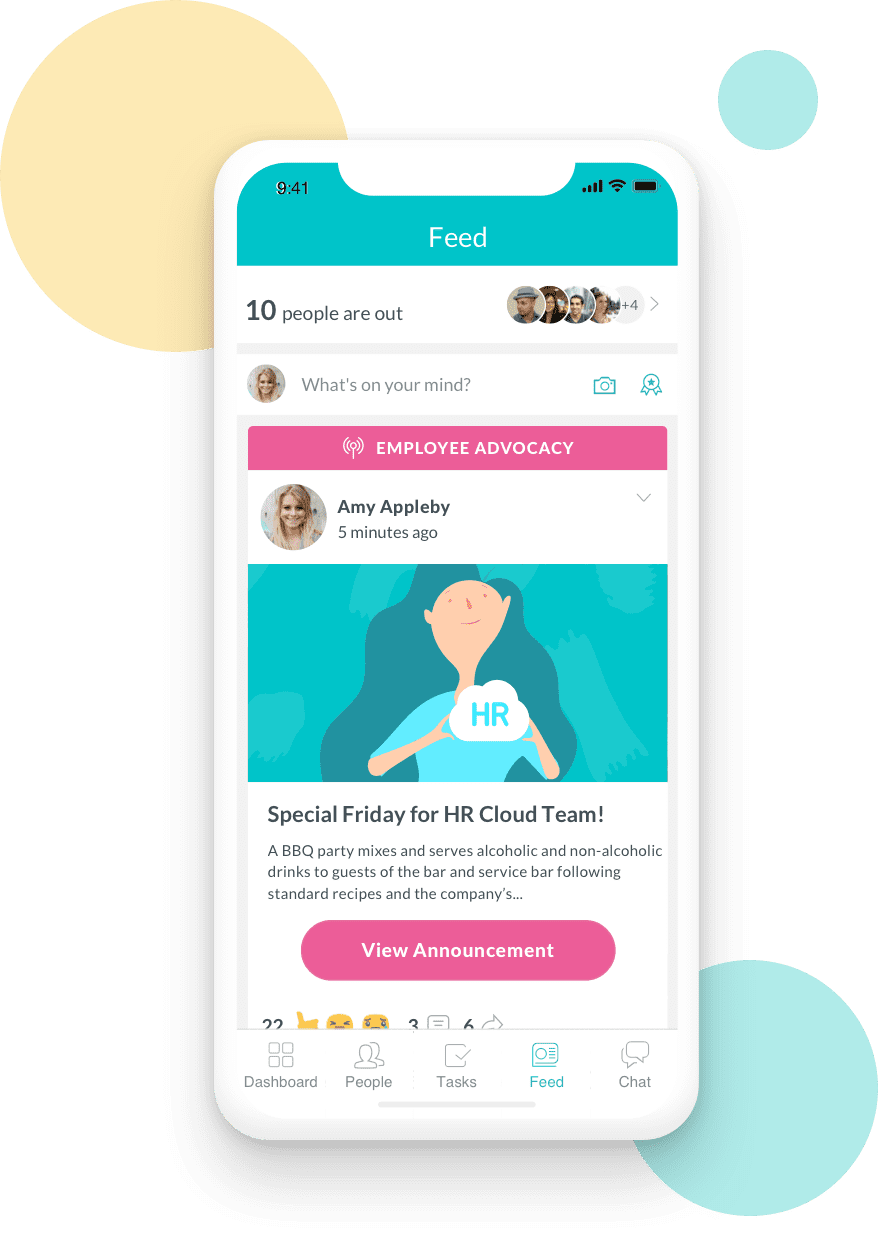 Internal Communications that are Perfect for Remote Workers
Let's face it: Remote employees may not be as connected to your company as you'd like them to be. At best, you're missing an opportunity to communicate and engage with them; at worst, you're at risk of low morale, productivity, and retention. With Workmates, any employee is completely connected to everything that's happening in your company, helping them feel engaged, informed, and valued as part of the overall team.
Encourage Natural, Productive Communication
With Workmates, internal communication becomes natural and something employees want to do—not something they're forced to do. Our platform is as easy and as intuitive as other messaging solutions, yet with the complete security and record-keeping today's enterprises require. Employees can upload videos, pictures, and documents, share links, and send customizable notifications. They can even do it all with the power and convenience of our employee app.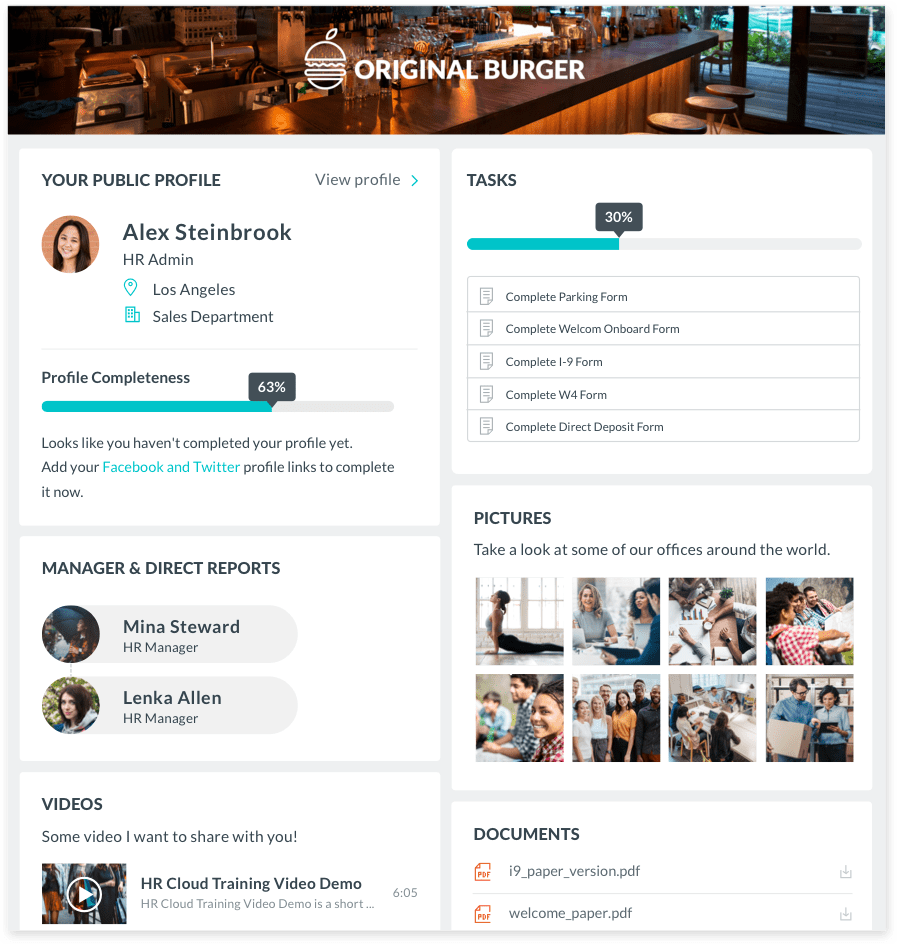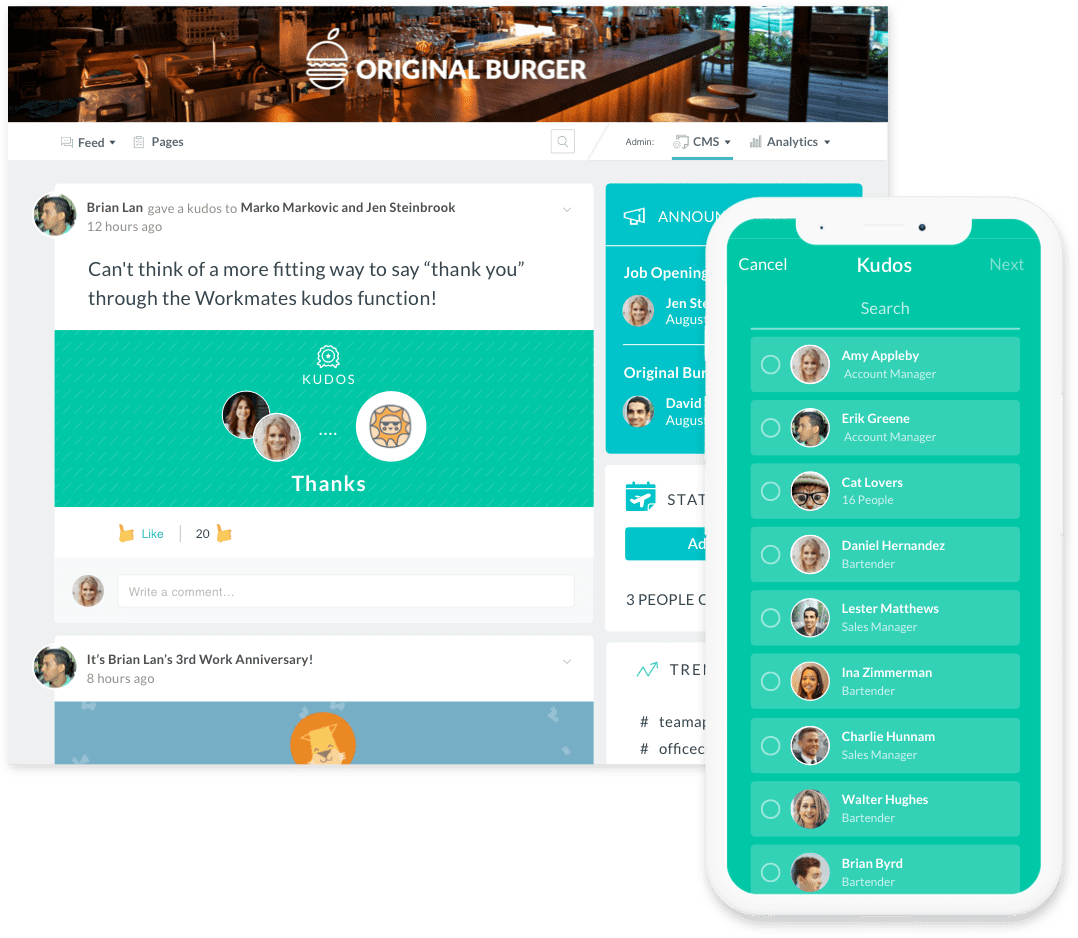 Transform Your Culture…For Better and For Good
Workmates makes communication and collaboration fun. Employees can post GIFs, polls, or surveys, give a kudos or digital high five to recognize other workers' accomplishments, or send brand advocacy messages to their social media platforms. Highlighting successes and wins will transform your culture to one focused on excellence and exemplary behavior.