70% of employees are not engaged at work.
Productivity improves by 20% in organizations with connected employees.
Unified Workplace Communication
Workmates keeps communications under one digital roof. Align priorities and move as a team with simple yet powerful features like chat, groups, bulletin boards, and newsfeed—all connected through a simple dashboard. Baked-in employee engagement tools encourage interpersonal connections between remote and local workers, and a media-rich corporate intranet provides a perfect platform to make announcements and build culture. Collaboration comes naturally with Workmates.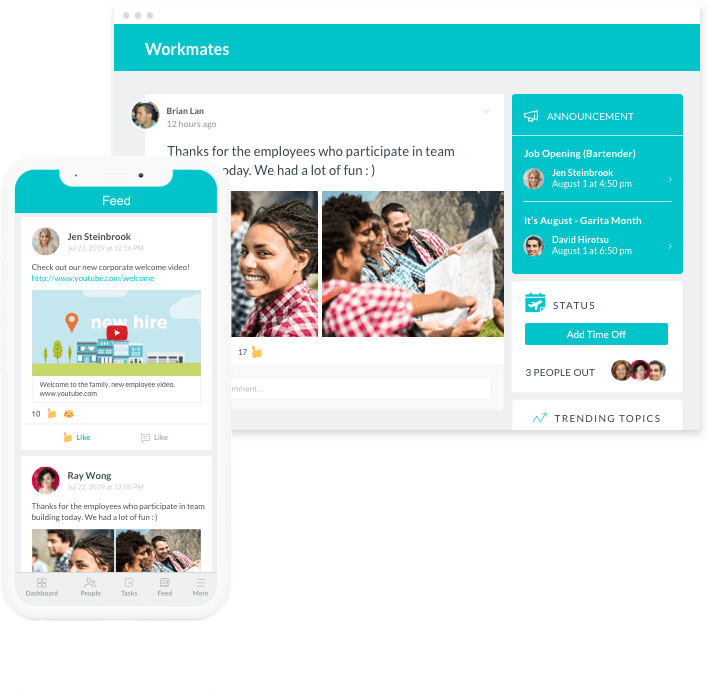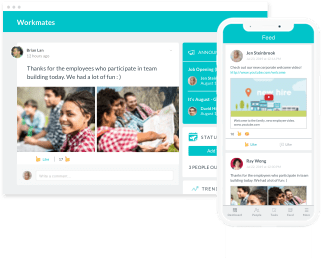 Real-time Collaboration
Create groups for specific projects where employees can team up to tackle problems. Our internal communications tool gives employees the power to collaborate and build communities, even if they're on a remote team. An intuitive dashboard makes checking in and posting statuses easy. And social analytics let you monitor trending topics, engagement statistics, and top posts.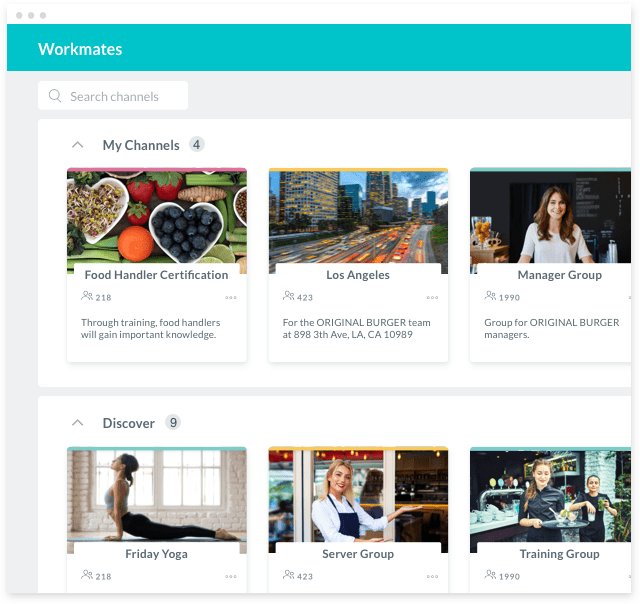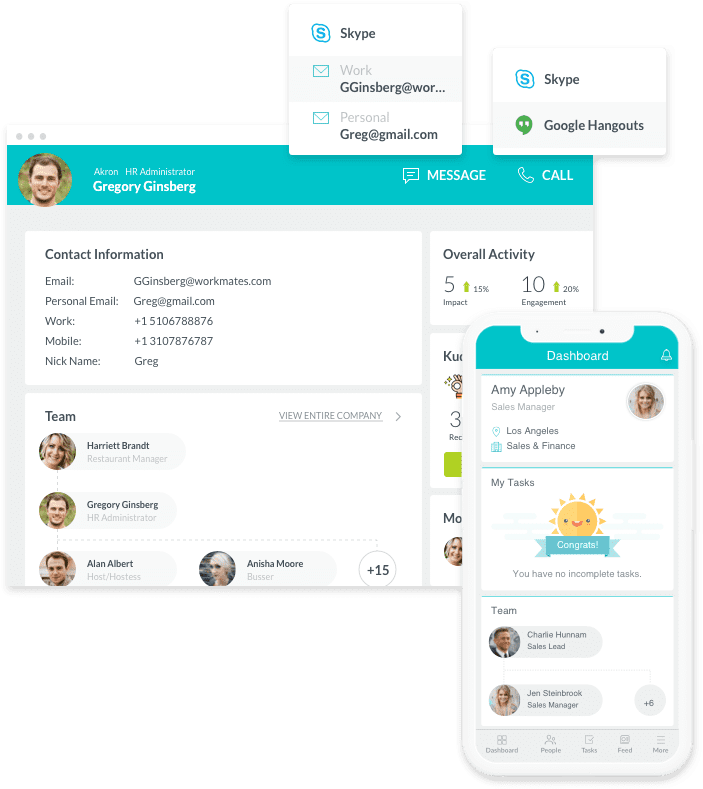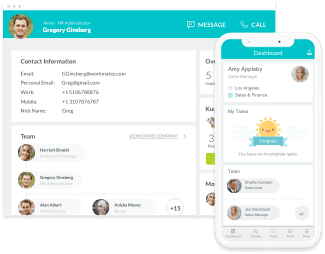 Made for Remote Workers
With Workmates, participating in company culture isn't such a stretch for remote workers. Employees anywhere can chat, share helpful resources, and get a read on what's happening that day. Detailed employee profiles with one-click call/chat/email feature and automatically updated company hierarchy chart make it easy to reach out to colleagues.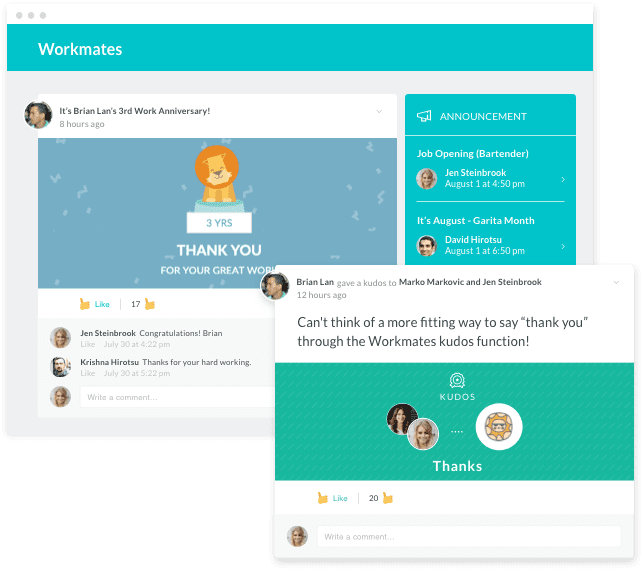 Culture Builder
We made some room for company fun. Workmates gives you media-rich tools to develop culture and let your mission seep into all aspects of interaction. Post polls for favorite lunch spots. Give kudos with customizable badges to reward hard work and praise success. And never miss a birthday or work anniversary again with automated engagement posts for all of your employees' special days.