What Is An Onboarding Software And Why You Need One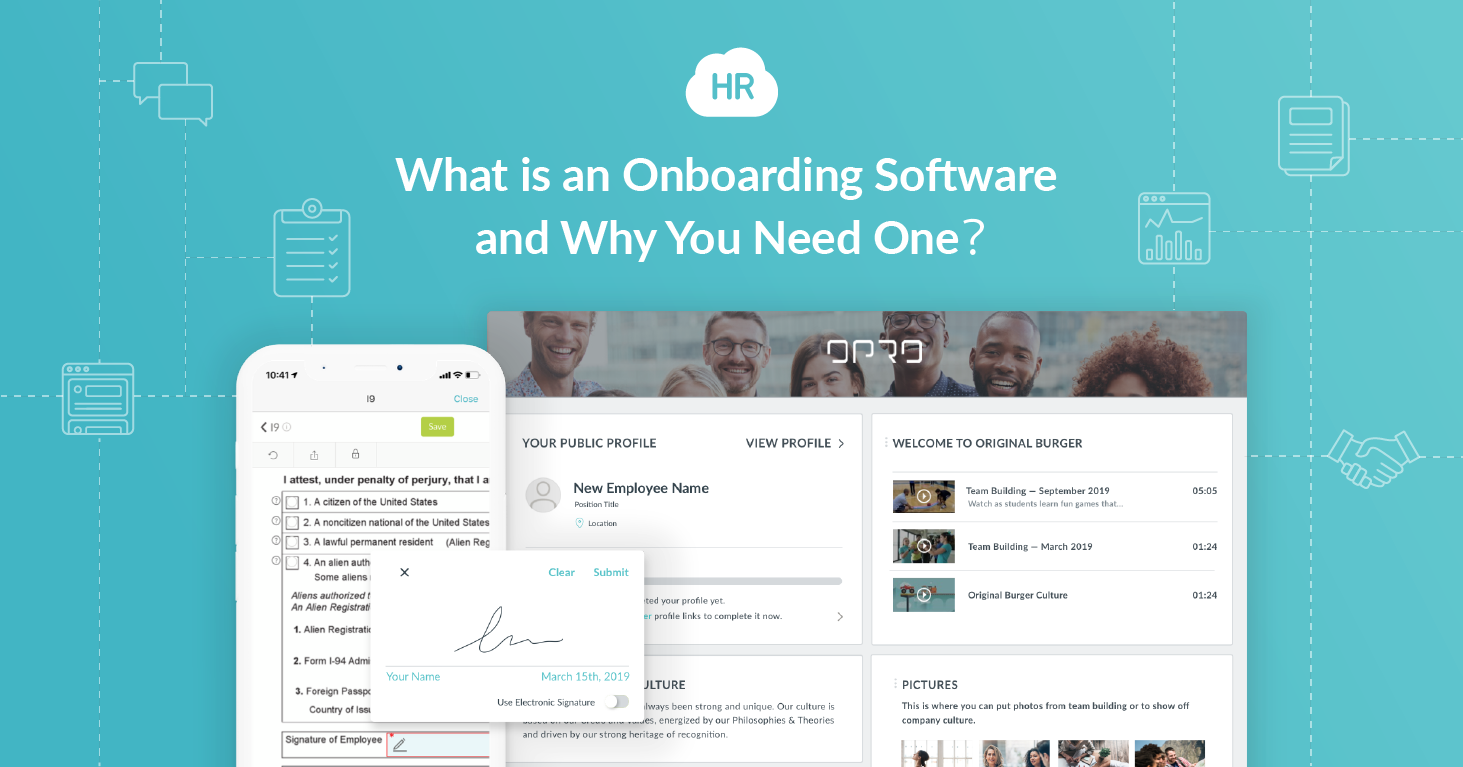 The new hires of a company would be usually engaged in a transition stage where they may face physical, emotional, mental, and professional challenges because of unfamiliar cultures and operations. It's atypical for someone to adjust to their new working environment swiftly. Hence, this is why companies should pay attention to the onboarding process of employees.
Employee onboarding is a program where newly hired employees are trained to understand the business process and how their roles contribute to the company's overall growth. It provides big payoffs not only to the newbies in the company but also to the managers. It eases new employees into the job, improves company culture, and encourages employees to be more socially involved and collaborative at work.
Therefore, it is imperative to execute an onboarding that entails formal training and accountability. A great way to expedite the onboarding process and ensure that all employees get the same, uniform training is by using onboarding software.
What Is An Onboarding Software?
Onboarding software incorporates functions in a digital dashboard that enables employers and managers to monitor a new hire's progress. This software uses a platform that can display employment eligibility verification, compliance insight and tools, payroll information, employee benefits details, and many other functions. It may also contain a knowledge base where new employees can access training videos and guides that can help them get started in the company.
These are some features that you can find in an onboarding software:
Think of onboarding software as a centralized management system for your Human Resources department. Knowing this, you should consider the welcome portal for employees. It should be user-friendly and engaging enough to reduce drop-off risk before and after starting with your company. It ought to serve as an information hub to facilitate communication between you and the new hire.
The welcome portal should include all details that new hires ought to know upon joining your team. It must relay to them the details of their first day of training, their job description and primary roles, office location, and the names of their primary contacts.
Visual content can also help guide new hires better. There should be an option to publish photos and videos for more interactive content on the portal. A quick welcome note from the CEO or a highlight reel of what they can expect when they work with your company can significantly improve their first-day experience.
Preparing for the onboarding of new hires encompasses various departments, not just the HR. With this level of collaboration, it can be tricky to keep track of who has completed their assigned tasks. So, look for a software that has a task manager and checklist option to prompt action from the people involved.
You should be able to check whether IT has already set up the new employee's workstation, including laptop and email. It must also show you whether the finance team has prepared the payroll details of the new hire. Additionally, their direct supervisor must arrange introductions and check-in meetings as well, which they must be able to do from the app.
If you already have a Human Resource Information System (HRIS), you should be able to integrate the onboarding software you choose seamlessly. After all, the newcomer will soon become a full-fledged member of your team. Ensuring integration and compatibility with your current software helps you avoid having to encode employee data twice.
Any information stored on one app should be viewable on the other. For instance, a new hire's contact details should be available on your HRIS in real-time. On the other hand, new hires must be aware of their team profiles as they're typically organized in the HR system. In relation, the onboarding software must maximize the reporting relationships set by the HRIS to make delegating tasks and sending out notifications easier.

Drive Engagement with great
Onboarding Experiences for New Hires
Start Free Trial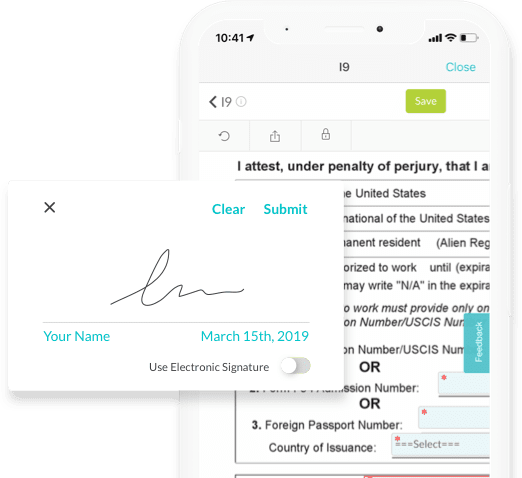 Why Do You Need To Invest In An Onboarding Software?
An employee's onboarding experience is crucial because it generates a strong first impression for both parties of the working relationship. The new hire can feel more at ease as they adjust and settle in with the overall business environment and operations, and the employers could also see through the skills and potential of their newly hired workers right off the bat.
Here are the reasons why investing in an onboarding software is a smart choice for your organization:
It Promotes Standardization And Uniformity
Once you invest in this technology, there is no need to place too much administrative pressure on HR and managers. The Human Resource Department can solely focus more on Strategic Human Resource Management than dwelling on how to structure the onboarding program of new hires every time.
Too often, the HR team's time is consumed by preparing onboarding programs even for just a single new employee. They have to send, track, check, and file the necessary paperwork to welcome newcomers. When you automate this aspect of operations through a digital tool, you just have to set it up once and use it again for the next onboarding.
This software will lead to a standardized process, uniform details, and clear and distinctive job roles for their respective positions. You will have fewer chances of misinformation about their data and background. This way, you can also avoid confusion when it comes to their roles since the assignments and responsibilities are all published in the app.
It's Ideal Even For Transferred Employees
Aside from newly hired employees, this software also assists tenured or internally transferred employees. Many companies transfer employees to different departments for the sake of providing career opportunities and maximizing career growth. With this software, internal hires will have access to their newly added responsibilities, ensuring that they are guided through their new job roles.
They can automatically gain access to the organizational structure in their new departments. This way, they can identify their higher-ups, which is crucial when they have questions or concerns and their direct supervisor is on leave.
It Increases New Hires' Productivity

As an employer who wants to track employment progress first-hand, using this software will allow you to effectively facilitate the employee's transition to become productive contributors to the company. A new employee can already see what tasks and responsibilities are ahead of them through the onboarding program. With training resources within reach, they can easily click back and refer to their guides and videos for processes that they need to master.

It Ensures Compliance

Employment compliance can be tricky, but an onboarding software program can facilitate data collection and file management. The app can help your company stay abreast of the latest legal requirements. At the same time, it can offer step-by-step guidance and explanation to the user as they fill out forms.

There are six key compliance data that your company should fulfill before a new hire begins their first day on the job:

Employee Information – You should collect the contact information of new hires, including their current mailing address and emergency contact person. You may also want to ask about their dietary restrictions, which is useful when planning for company outings and parties.

Tax-Related Forms – New hires must fill up W-4 and I-9 forms. These are for the Internal Revenue Service (IRS) and Department of Homeland Security, respectively. The former is for the Employee's Withholding Allowance Certificate, while the latter is to verify their employment eligibility.

E-Verify – The program is offered by the US Citizenship and Immigration Services. It can facilitate the verification of employment eligibility for new hires. If your company has federal contracts, you may be required to participate.

Work Opportunity Tax Credit – The WTOC provides tax incentives for employers that hire workers from various qualifying backgrounds. This includes summer youth employment, beneficiaries of food stamps or SSI, as well as disabled veterans.

Disability and Veteran Information – The government encourages employers to hire differently-abled people and veterans, as mentioned above, through incentives. You should collect this type of data from new employees if they qualify.

Employee Handbook and Signoff Sheet – Develop an employee handbook to ensure that new hires can get to know your company more. It should cover your history and culture as well as a checklist of their must-dos for the first day or week on the job. Don't forget to include the rules and regulations that they should follow, including dress code and social media usage. Moreover, they should also be made aware of disciplinary protocols for violating these policies. In addition, a signoff sheet is crucial for your HR's records since it can serve as an acknowledgment that the newcomer received the handbook and understood its contents.
Kaylee Collins
HR Analyst of Osmose Utilities Services, Inc
"Our hiring managers now have a reliable system that is easy to navigate. Our HR team can actively monitor the process, and assist if needed, but Onboard has helped them save so much valuable time and effort while increasing data accuracy. All of this has helped us improve compliance and gives us a powerful tool to achieve even more results in the future."
Before you can proceed with the onboarding process, it is important to hire a suitable candidate for your company first. Hiring and recruitment are separate processes that could be improved and expedited through automated tools and methods that can easily filter prospects.
Consulting firms like M&A Exec Search can help match your company's goals with the right executive aspirant to ensure that your new employee can meet specific qualifications and standards. Once you find the right candidate for key positions in your company, that's when you can proceed to go through the onboarding process.
Conclusion
With an onboarding software, your newly hired employees will have a smooth-sailing and stress-free transition. Employers can also take advantage of this organized and automated process. This is because they no longer need to rely on many personnel, particularly with the HR, to train and keep track of new hires on their behalf.
Your new employee will be able to take their place in your organization promptly and more efficiently. This way, they can contribute their skills and knowledge to your company and provide you with more value and returns within a short time.
About Author: This article is written by a marketing team member at HR Cloud. HR Cloud is a leading provider of proven HR solutions, including recruiting, onboarding, employee communications & engagement, and rewards & recognition. Our user-friendly software increases employee productivity, delivers time and cost savings, and minimizes compliance risk.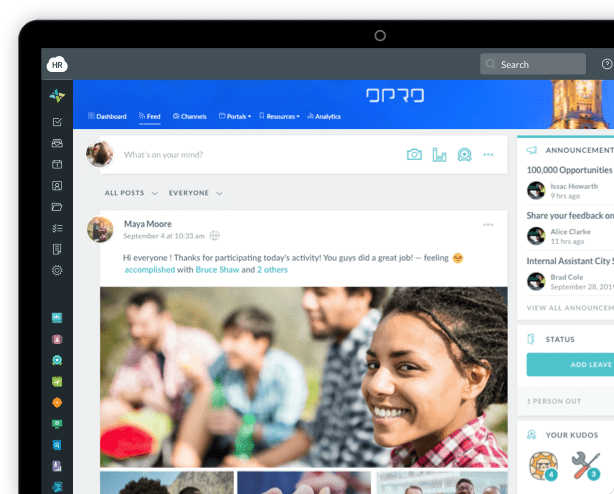 Keep Reading
6 Proven Team Motivation Hacks to End the Year Strong
As we enter the final months of 2022, managers face a unique challenge. While Q4 has the
Employee Appreciation Ideas for The End of 2022
With 2022 quickly coming to a close, business leaders across industries and sectors
Write for the HR Cloud Blog!
Join so many other talented HR professionals by contributing to the HR Cloud blog. To learn more, view our blog guidelines now.
Like What You Hear?
We'd love to chat with you more about how HR Cloud can support your business's HR needs.