13 Great Employee Onboarding Examples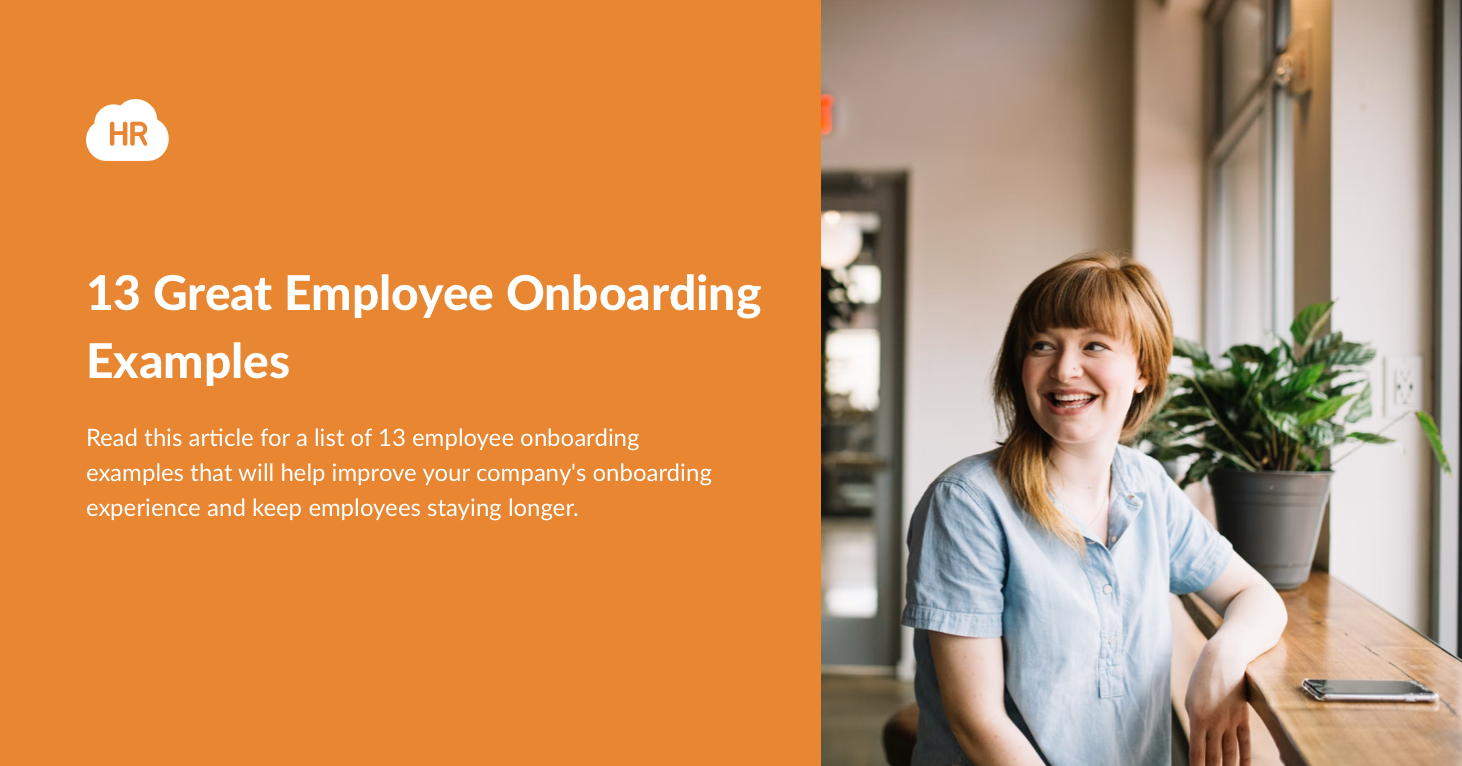 What is employee onboarding?
Hiring new employees can be stressful on both sides. That's why companies put time and effort into their onboarding process.
It's important to have a good onboarding process, not only for employee turnover but for employee satisfaction in the long run.
Here are some tips for great employee onboarding
1. Share information that will impact New Starters in their First Week
When you've finally chosen the person to fulfill the position and they've agreed, it's important to communicate what your expectations will be for the first week.
The first week at work can be stressful, learning new ways of doing things, trying to find the quietest bathroom, and finding the best place to order lunch from are all issues they'd have to deal with. Adding a few curveballs to the mix, especially when the rest of the office knew about it, won't make them feel any better.
2. Make their first day comfortable
There's nothing worse than showing up for your first day of work, and no one knows about your arrival, who you are, or where you're supposed to go.
Make sure co-workers are expecting a new employee, and prepare their workspace for them.
Don't worry about dressing it up, just give them their space and whatever provisions they'd need to get started.
If possible, you could even call a quick meeting to welcome the new employee and introduce them to the people they'd be working closest with.

Drive Engagement with Great
Onboarding Experiences for New Hires
Learn More about Onboard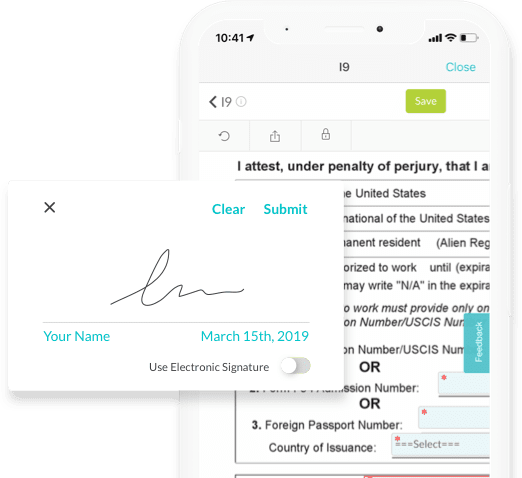 3. Assign newcomers a work partner
Starting a new job can already be a stressful time, there's no need to add more stress to new employees by leaving them by themself in this new environment.
Instead, ask current employees if anyone would be interested in assisting the new employee for the first few weeks.
The current employees will understand the key roles of the business and what the expectations of the new employee would be. Having someone to watch over them, or help them when they have any questions within the workplace that don't need upper management to solve is a great way to lessen the stress of starting a new job.
4. Plan probation management
Plan the probation period for any new employees.
A great way to plan their probation is by setting some goals that you'd like them to achieve. Don't make them anything serious, instead make them fun, and sociable, but still related to work somehow.
You could ask them to talk to a new co-worker each day for a week. Simple tasks that will boost their morale, as well as help them bond with co-workers.
You should however plan what their role in your company is after the probation period and look at whether they work well within the group and with their co-workers. Their role within the company should be discussed with them during the probation period.
That's the reason probation periods exist. Sometimes a certain person just does not mix well with the office culture or work ethics.
Companies are always on the lookout for recruits, especially those with skills and experience that relate to the position that needs filling. Businesses have even turned to social media to recruit new employees like Facebook and LinkedIn.
If your company does use LinkedIn, here are LinkedIn tools that will help you get the best results from your next recruitment campaign on LinkedIn.
There are plenty of companies that use these tips and more for their onboarding process. Here are 12 great employee onboarding examples.
Bazaarvoice is a digital company that offers software to companies that would like to display user-generated content on their websites.
Bazaarvoice's onboarding process is quite simple but very effective.
All employees must attend on-site onboarding classes before starting work at the company. These classes will include the inner workings of whichever role the employee will take, as well as company structure, rules, and culture.
The classes aren't split between different levels of employees, which creates a great learning environment that is free from any prejudice.
They've even adopted a fun game called onboarding scavenger hunt.
Netflix has amassed a massive user base since its humble beginnings in 1997. How you might ask?
Netflix has a solid reputation for treating its employees well. They put a lot of time and effort into finding positive ways to boost employee productivity, building trust with their employees, and an overall focus on growing the company.
Netflix has an excellent onboarding process that starts from day one.
All new employees are greeted with a desk and laptop ready at their disposal before they even get to work. All necessities are accounted for. Call it a starting gift.
Offering an employee everything they need and a space to work on day one should be an important thing more companies strive to do.
Not only will employees feel important from day one, but they will be more productive from day one.
PepsiCo, the famous beverage company, is well known for trying to bring the fun factor when it comes to employee training.
PepsiCo has integrated a cloud-based system that provides new employees with all kinds of educational videos, webinars, and instructional posts about things at work.
Includes are quizzes and other supporting material that make finding answers to questions at work a bit more fun and easier.
This software was designed by a company called Appical, which specializes in HR technology and is based in Amsterdam.
PepsiCo also believes in the buddy system. This is when a company teams up new employees with old employees so that they can help them around the company until they get the hang of things.

The food delivery app GrubHub has been going strong for a long time. It's no surprise that they are so successful.
Grubhub has an excellent introductory video that answers all questions any potential employees might have.
It's not long, has all the information needed, and keeps your attention.
Their onboarding process involves an introductory video for new hires and potential applicants.
With more businesses going fully online, we will certainly be seeing more introductory videos like this for employees soon.

Results that add up where it matters most: your bottom line. Calculate your
possible ROI

now! Calculate Now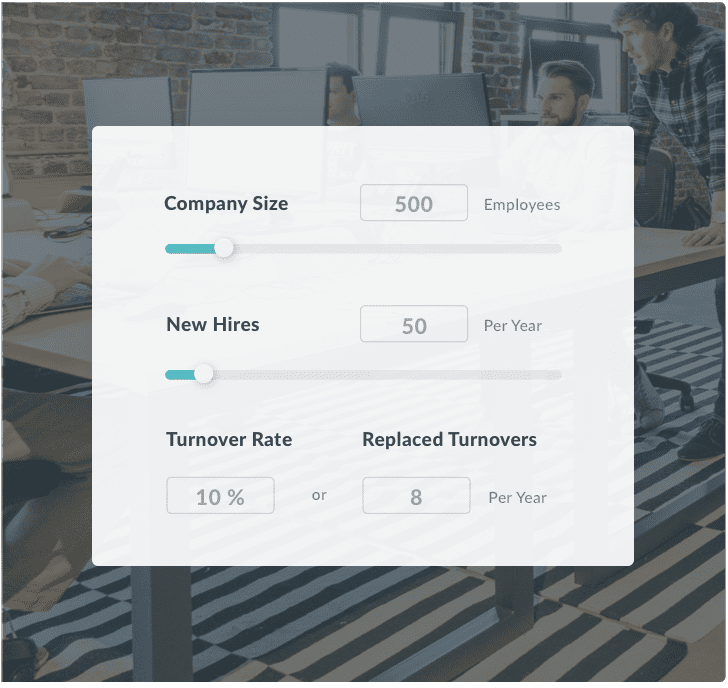 A telecom giant that employs people worldwide surely understands the importance of a great onboarding experience.
While other companies have complex frameworks and documentation, Vodafone created its employee onboarding application.
Vodafone knows what they want from their onboarding process and designed it themselves from the ground up.
Vodafone has created an app, that guides their new employees through the onboarding process. In the app, new applications fill in the required information, before they are greeted with all the important information regarding working at Vodafone.
Vodafone is also proud of its employee ambassador projects. Employee ambassador projects are when a company encourages employees to promote their brand or product.
Vodafone UK launched their Go Social project for employees who would like to share Vodafone-related content on social media. Employees can even submit their content for approval. There are plenty of other ways you can use ambassador programs for your onboarding programs and general business.
6. Verisys
When the Covid pandemic hit, many companies found themselves in a difficult position. They would not be able to close the doors but needed to find ways to keep the workforce productive and communicating.
Remote working would be the solution for most businesses.
Working remotely presented plenty of problems since many employees might not have the correct equipment or know how to use remote work software.
Verisys created video tutorials for their workforce to help them set up their computers and workspace correctly for remote work.
Verisys also made sure that any equipment needed was delivered to employees' homes. They even sent out a welcome package to any new employees.

Google is a massive company with over 130,000 people working for them across the world. Running a company this big takes a lot of managerial prowess.
Google's workaround to introducing new employees into their massive work family is quite simple.
They keep up to date with their new employees by engaging with them.
Google will remind employees of their goals and the steps they need to take to get to them. Obviously, they won't want you going from zero to a hundred immediately, but little constant, funny reminders of your goals are a great way to stay engaged with your employees, as well as boost their productivity.
These reminders are split between gentle, timely, relevant, and easy to execute.
Google is also a fan of using employee referrals when it comes to finding recruits. They would constantly keep in touch with employees about new positions and whether they know any people that might fit the role.
Apple is no stranger to finding interesting approaches regarding its onboarding process.
New employees are gifted a welcome package and a "class of" shirt, which acts as a reminder of when you started working at the company.
What makes their approach more interesting is what's included in the welcome gift.
All Apple employees are given a brand-new MacBook, which sounds like a dream come true! But, there's a catch.
The MacBooks gifted have not been set up at all. New employees will have to ask other staff members for help, as well as their skill set to get everything they need working on their brand-new MacBook.
It's a great way to motivate new employees to ask for help, as well as a challenge with a clear end goal that is achievable in a short period.
Quora is a big believer in the "buddy system."
The Q&A website assigns a current employee to mentor a new employee for a set period. Mentors are usually the best of the best in their field.
New employees will then shadow their mentors, as well as be able to seek help whenever they have questions.
It might lower the productivity of one of your professionals since they will have to be mentoring a new employee, but getting a new employee up to speed faster using a mentor is better than a new employee taking over a month just to settle in.
Workflow management software company Monday.com believes in innovation and it shows, not only in their excellent software but also in their onboarding practices.
Monday.com uses a program named CRM for HR professionals.
Digging a little deeper into this program, you'll find an excellent online platform that has been developed with new employees in mind.
The HR department can use the software to customize an onboarding template that fulfills all the needs and questions any new employee might have with engaging activities, checklists, and task boards.
Buffer is a social media tool used by companies to post any of their business analytics like profits, overheads, and even the salaries of their employees.
The coolest thing about Buffer though is the fact that it has been working remotely since its inception.
New employees work under a 45-day contract first, before being fully employed by the company. During this "boot camp" stage, employees' performances are measured, before they are hired.
Buffer did get rid of this system, due to many employees feeling unmotivated or a lack of involvement.
Like many other companies, Buffer now offers a guide to new employees through a set of introductory emails.
Zapier has over 350 employees working across the world. Their fully remote operation could be problematic, but Zapier has systems in place to make things work.
Mainly engagement.
Working remotely can be stressful since it can be difficult to get in touch with other employees immediately if you need help.
Zapier has a full week of initiation for new employees.
During this time, employees will be provided all the tools and software needed to be successful, as well as learn the main roles of their positions and how they fit within the company.
For the past year, Jooble has been making use of a hybrid model for its workplace. To make accommodations for this new form, Jooble had to change their onboarding process to not only work offline but online as well.
Jooble believes that the best onboarding systems consist of creating a safe environment for new employees, where errors aren't looked down upon, and they can learn stress-free. They also assign new employees a buddy for guidance.
They also strongly believe in respecting each other and creating an atmosphere in the workplace where no one thinks better or higher of themselves.
For online employees, the onboarding process looks a little different.
Employees are sent a welcome letter before their first day, with tasks that they will be expected to do during their first work day.
Jooble also believes in employee feedback. New employees will be asked for feedback on the first day, the end of their first month, and after the trial period.
Get recruiting today
A company's onboarding process determines whether they keep quality employees with experience, or suffer a string of miserable employees who leave before a year.
Hopefully, these tips and examples will set your company on the right track when it comes to onboarding processes.

About the Author:
This article is written by a marketing team member at HR Cloud. HR Cloud is a leading provider of proven HR solutions, including recruiting, onboarding, employee communications & engagement, and rewards & recognition. Our user-friendly software increases employee productivity, delivers time and cost savings, and minimizes compliance risk
Keep Reading
What Is Pre-Boarding And Why Should You Have It?
4 Reasons to Update Your HR Software
In the contemporary business landscape, it is positively crucial that companies stay
Write for the HR Cloud Blog!
Join so many other talented HR professionals by contributing to the HR Cloud blog. To learn more, view our blog guidelines now.
Like What You Hear?
We'd love to chat with you more about how HR Cloud can support your business's HR needs.