Trusted by leading companies focused on employee culture and experience






We've created cutting-edge software for onboarding
new employees that's both intuitive and streamlined.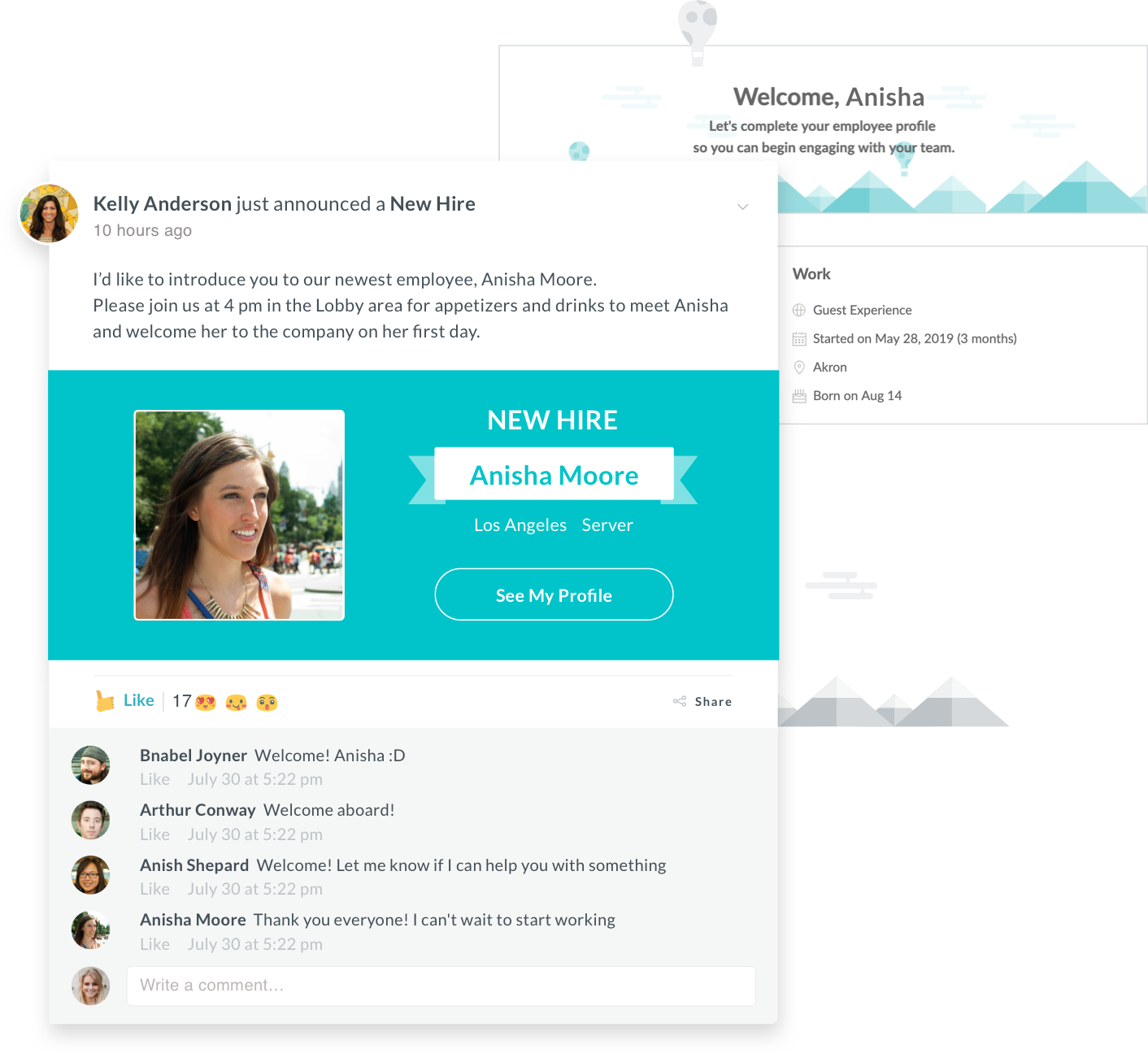 Make First Days Fun
Meet the last onboarding solution you'll ever need. Onboard eliminates time-consuming first-day formalities and walks new hires through the entire onboarding experience. Now new employees get all the information they need to be happy, productive, and start making a difference on day one.
Smooth Sailing from the Start
Employees should spend their first day learning the ropes, not waiting for meetings or wading through paperwork by themselves. With automated introduction emails, easy-fill forms, and paperless, e-sign-enabled processes, Onboard makes onboarding fast and easy, and enables new hires to accomplish important tasks before they even start.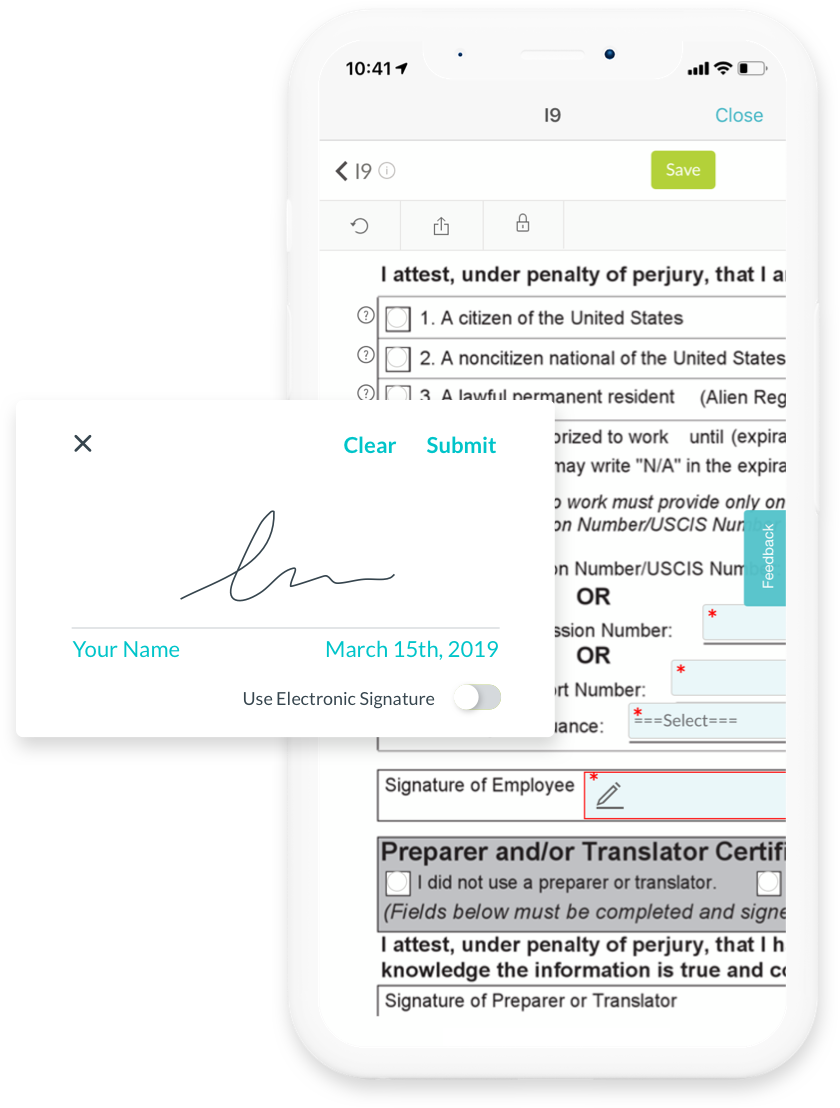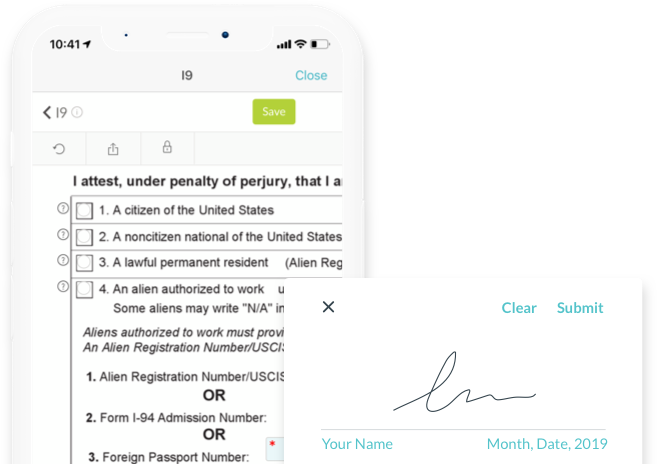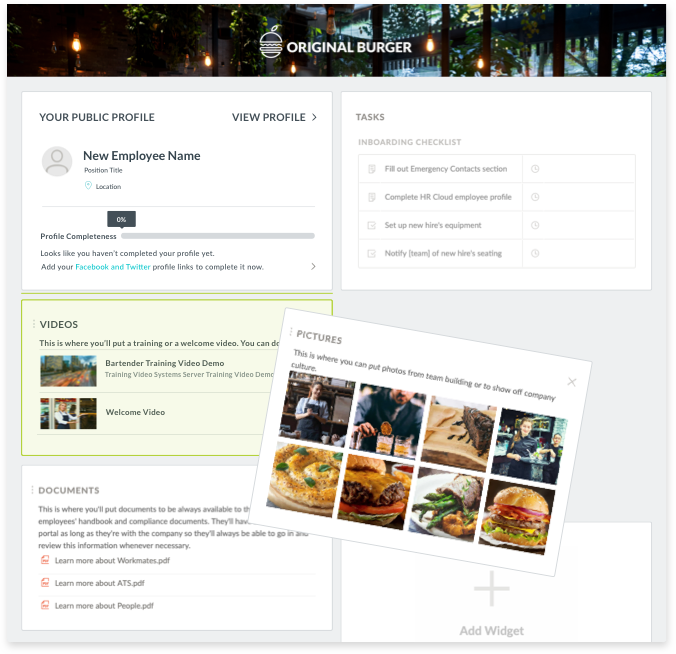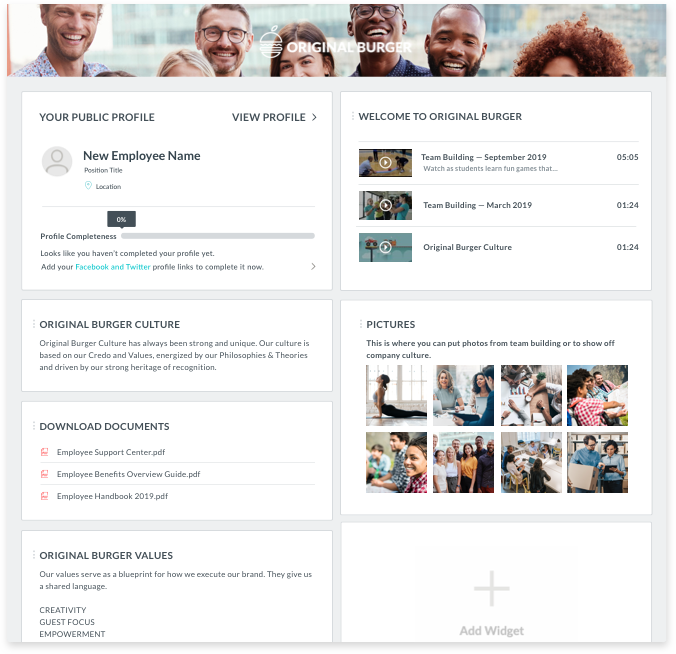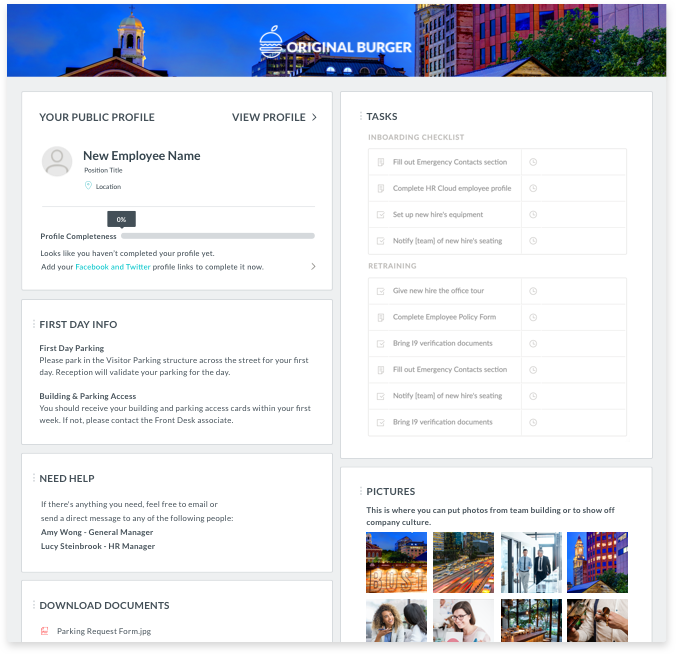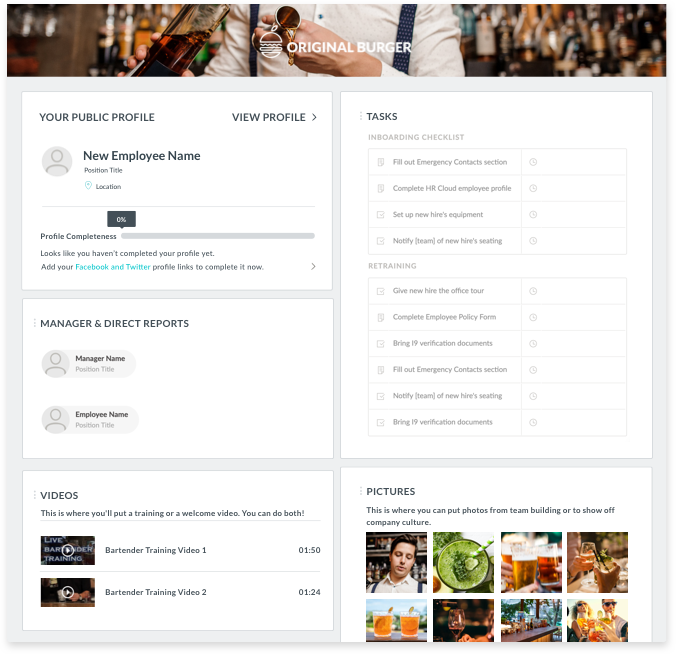 Personalized Portals
Impress new hires with personalized employee portals and landing pages that make sure they're ready to hit the ground running on day one. Customize the entire experience by adding your company logo and uploading videos, handbooks, documents, and other resources any new hire might need.
Set Compliance to Easy Mode
Did you know that you only have three days after a new employee's first day to complete I-9 documentation or face penalties of $1,000 or more? Onboard walks you through important processes like this to make sure forms are properly completed and deadlines are met. For example, anyone can electronically sign, save, revise, and audit I-9s from any device. HR can submit employment verification requirements directly to agencies or create recurring tasks to stay in compliance throughout each employee's lifecycle.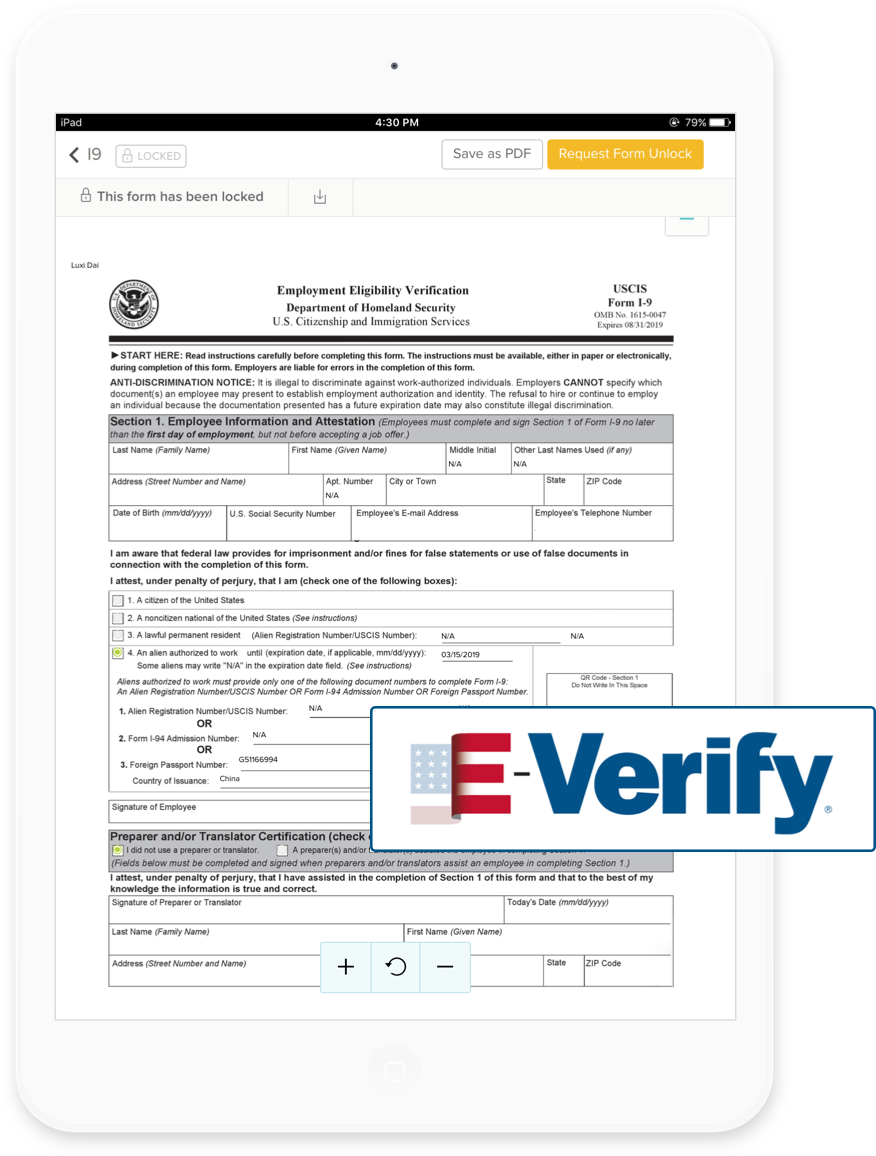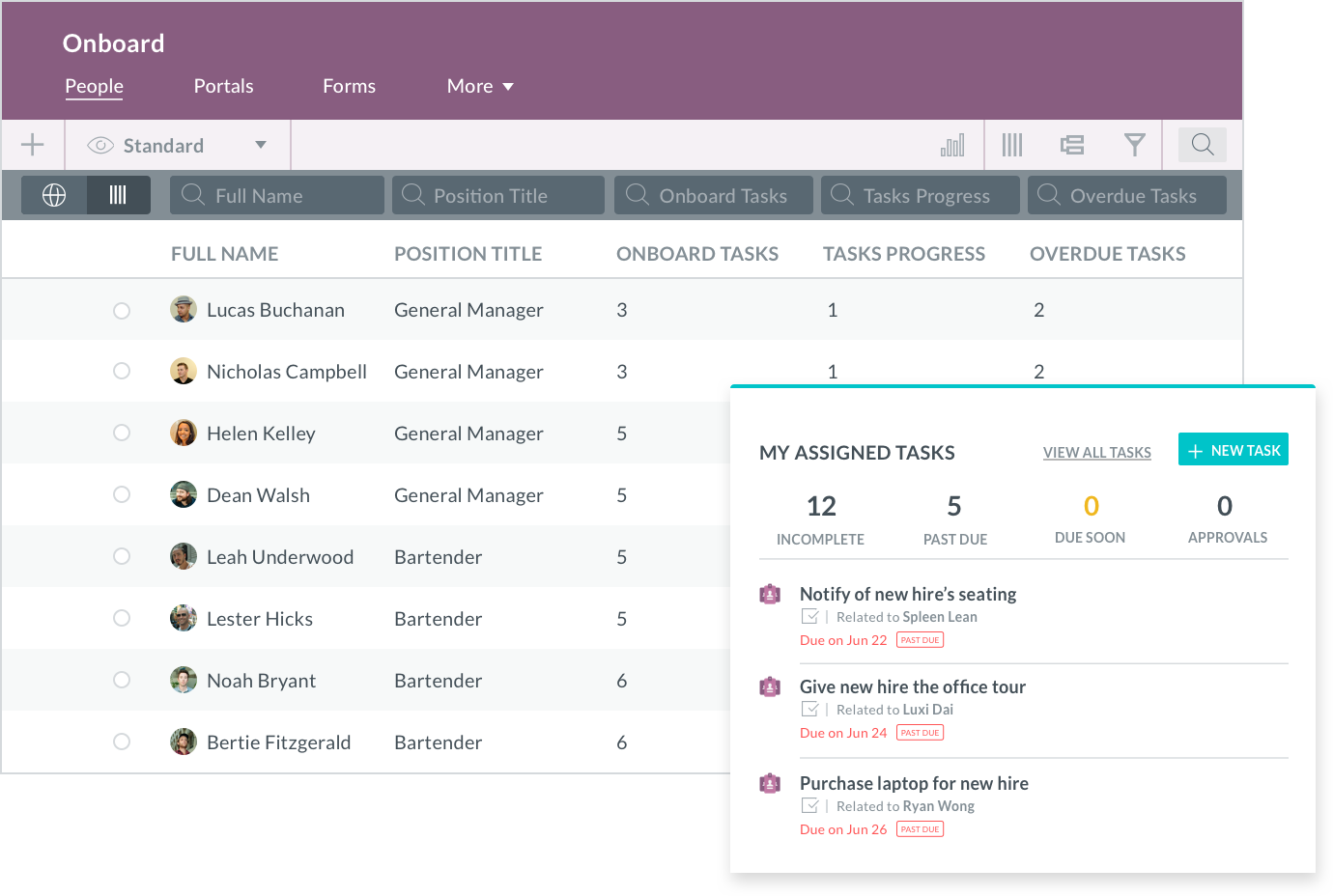 Magnify Your Oversight
Always know what's next on the horizon. The intuitive dashboard and easy-to-use notifications keep you up-to-date on employee progress throughout the onboarding process. Our onboarding software tracks paperwork, schedules deadlines, and remembers those pesky little details. Onboard lays it all out so you can see exactly what's missing, and who's missing it, so you have time to find it.
Create Customized Forms
With our powerful Form Builder capability, any user can quickly build virtually any type of form. Create custom forms using existing fields, or use a template from our form library to get started. HR Cloud can even help you through the process. All of this is designed to help you design intuitive, fillable forms that can be accessed and completed on any device. You'll help new hires save time while ensuring you get the information you need.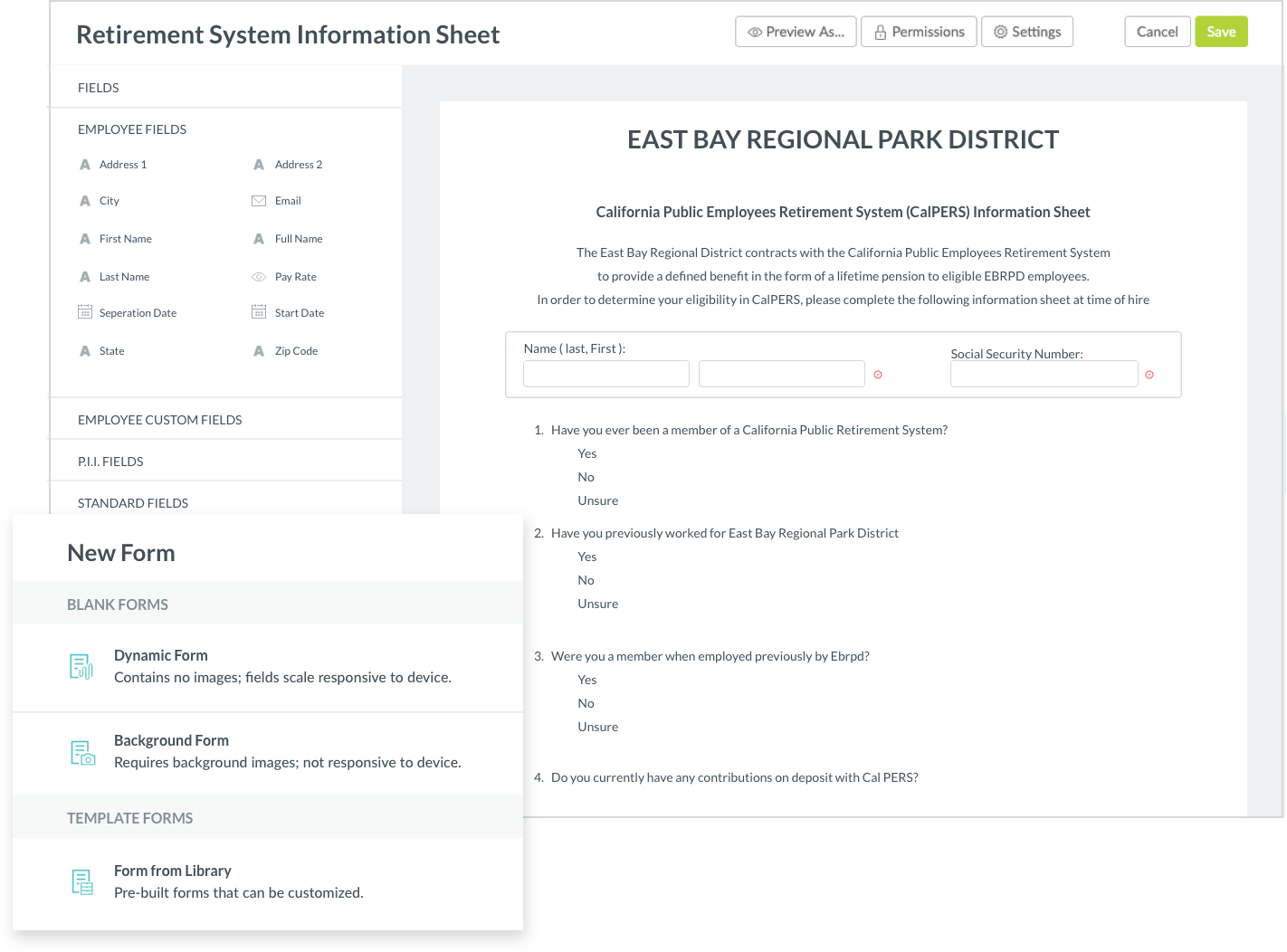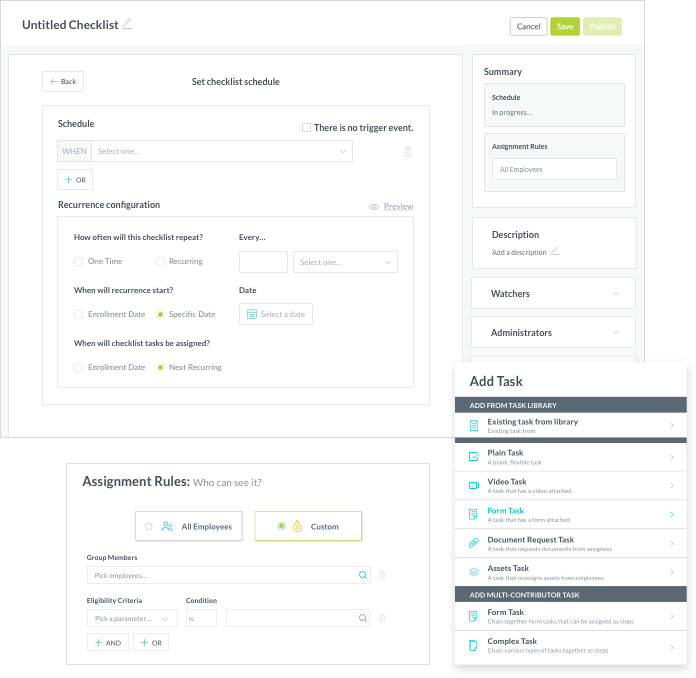 Automate for Success
with Customized Checklists
Stop wondering where a new hire stands in your onboarding process or worrying that a critical step may have been missed. Now you can create customized checklists to automate the entire process, including dynamic tasks, notifications, deadlines, and responsibilities. Your entire team can rest assured that the onboarding process will be completed on time and that nothing is missed.
Payroll Integrations
Onboard integrates with ADP and UltiPro payroll systems to save time, reduce errors, and ensure all teams are working with the best information at all times. This integration enables HR to automatically create new employee profiles and manage data updates. Employee information is automatically populated in both systems and is always up to date.
A great onboarding experience improves new hire retention by 82%
Source: Gallup
An engaging onboarding experience, increase their hire productivity by 50%.
Source: Society for Human Resources Management