The Benefits and Challenges of Company Swag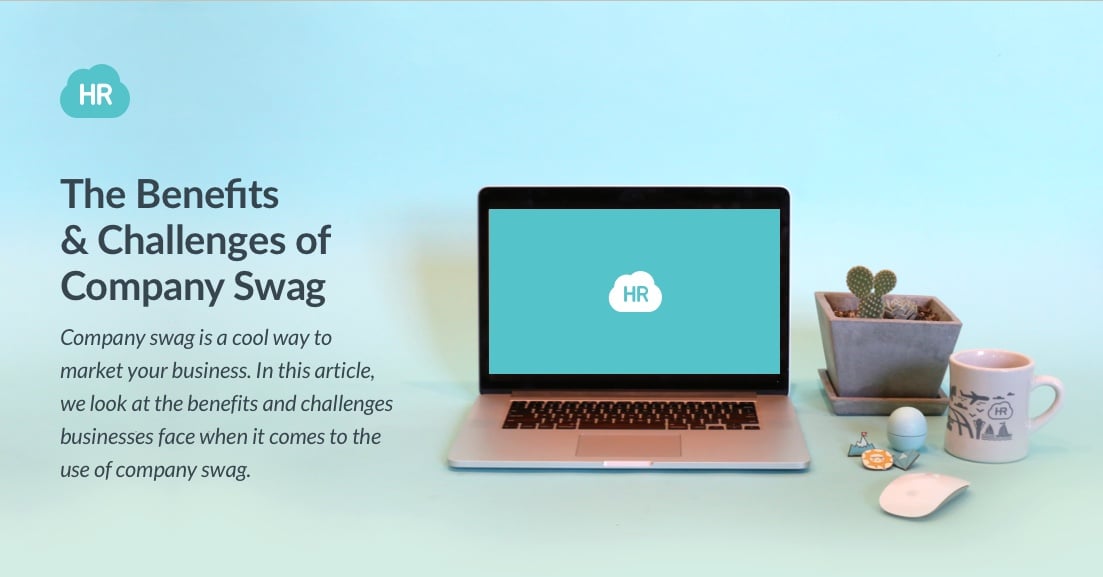 If you've been wondering whether company swag is worth the investment, you've come to the right place.
Company swag is a cool way to market your business. It's cost-effective, creative, and versatile. With it, you'll be able to reach out to more customers, increase brand awareness and recognition, and even boost employee engagement.
There are thousands of great promotional products to choose from, allowing you to get really creative with your branding. From branded drinkware and custom tote bags to personalized towels and more - your audience will appreciate any item you give them as long as they can get some use out of it.
In this article, we look at the benefits and challenges businesses face when it comes to the use of company swag.
But first, here's a quick look at the different ways company swag can be distributed:
Give Freely to Employees: Giving free corporate swag to employees helps to build a cohesive culture for the organization as a whole. It not only boosts employee engagement but also encourages employee evangelical marketing. When employees are engaged in this way, they often become effective ambassadors for your brand.

Give to Consumers As a Promotional Item: You can also give company swag to consumers as an inexpensive way to help generate awareness and goodwill for your brand, product, or services.

Sell to Consumers or Employees: Company swag can also be used as a potential revenue channel by offering it at a cost to customers or employees. It's just as effective a marketing tool when used in this way.
You can even give out promotional products or freebies to suppliers as a way to improve and extend relationships.
The choices are endless for this flexible marketing tactic, which is why it's so loved by marketing and sales teams who can use it in many different ways to improve brand value and drive more sales.
Benefits of Company Swag
There are many reasons why company swag is important for business. High-quality swag items say a lot about your brand. As long as you pick items that accurately reflect the personality of your brand and that your employees, customers, and target audience will find appealing, you'll be able to leverage this highly effective marketing tactic. You may use customer onboarding software to collect this data.
Here's a quick look at some of the most prominent benefits of using company swag:
1. Create a Distinct Workplace Culture
Giving company swag to employees can help you promote and strengthen a distinct workplace culture, increase engagement, and boost employee productivity.
It shows employees that you value and appreciate them and their hard work. It also provides a sense of camaraderie and is a great way to create connections with team members while contributing to a stronger culture.
Research shows that organizations with an established culture have a much lower turnover rate (13.9%) compared to those without (48.4%). This is a good enough reason to use company swag as a way to build employee culture regardless of the size of your company.
2. Leave a Lasting Impression
Well-thought-out and beautifully designed company swag can be a powerful tool that sets you apart from the competition and helps you leave a lasting impression on both existing and prospective clients.
The majority of consumers are left with a more positive opinion about a business or brand after being given a promotional item. You can leverage this information in your own business by providing your customers with swag products that resonate with them.
This can be anything, such as a dog toy, branded calendar, or even a personalized pen. You can also distribute swag to new hires as a way to attract and retain great talent in your organization.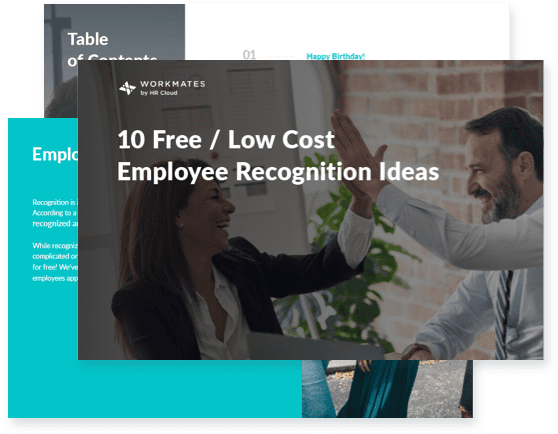 Improving employee experience doesn't
need to be difficult - or expensive!
Learn how
3. Increase Brand Loyalty
Company swag can help you boost brand loyalty. With regard to brand building, one of the biggest challenges in service-based businesses is that once the service has been provided, there is often very limited interaction between the business and the client which makes it inherently difficult for the brand to stay top of mind with its clients.
This is quite different from businesses that sell physical products since customers will be able to see, wear, or use those products regularly in their everyday lives. While something like hosting a podcast can keep your brand relevant, not everyone listens to podcasts.
This is where swag comes in. Corporate swag will help you keep customers engaged. By keeping your brand in front of them regularly, you make it more likely that they will come back.
4. Build Customer Trust
In addition to going a long way to show customers just how much you value them for choosing your brand, swag products can also help you build customer trust.
Studies show that some promotional items are kept much longer than others, and it's in your best interests to choose products that users will keep for as long as possible.
The more people see your branding out there, the more legitimate and credible your business will appear. As more and more people see you as an established brand, it will become easier for you to get them to take the desired action.
For this to work, you must be as consistent as possible in your branding. Make sure to always reflect the personality, style, and tone of voice across all your brand marketing channels, and make sure your company swag products align with your values, mission statement, and culture, as well.
5. Boost Brand Awareness
The corporate swag industry generates over $25 billion in annual sales. One of the biggest reasons for this continuing growth is that corporate swag is very effective in creating brand awareness.
By printing your logo and company design on a range of everyday items, it means that your branding will be seen more frequently, making it that much more likely that it'll stick in people's memories whether they are your current customers or not.
And because of the number of products that you can use and the many creative ways you can brand each product, it makes it easier to develop a name for yourself in the field while relating to the interests and lifestyle of your customers, employees, and partners.
Social Intranet Software that Encourages Employee Communication
Finally, a Better Intranet Experience Your Employees Will Love.
Learn More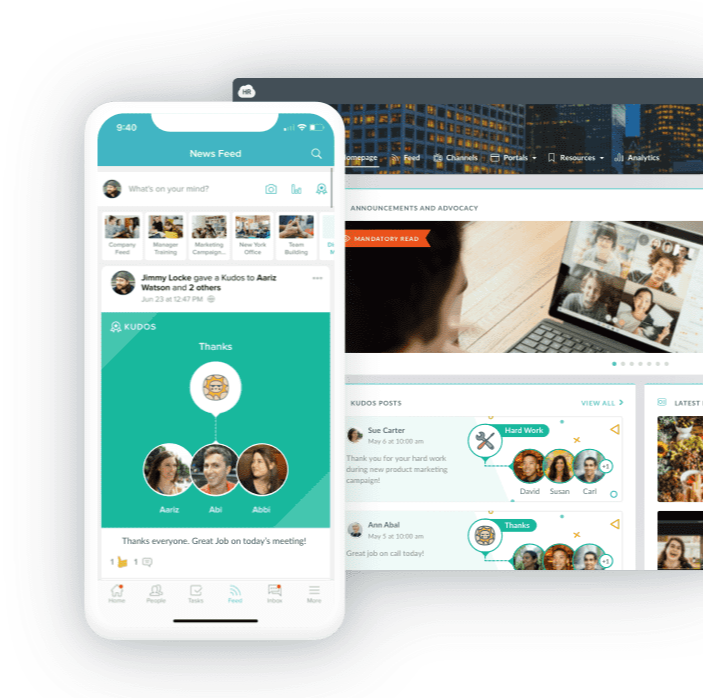 6. Increase Staff Morale
When you give out corporate swag to your staff, it helps to increase morale among your workers. You can choose to give out items to every employee or distribute special swag items to the employee of the month and other top performers.
Whatever you decide, having your staff wearing items with your company branding helps to make them feel more engaged with your organization and serves to boost collaboration and teamwork.
You might even encourage them to post about your promotional events on their social media platforms, turning your employees into brand ambassadors. You can also post images of happy employees wearing company swag on your brand's pages as a way to attract even more customers to your brand.
7. Expand Business Exposure
Company swag is a great way to increase exposure for your business. The more creative you can be with your swag products and images, the more likely it will be that your posts will go viral.
You might find your clients and employees sharing posts about your corporate swag on social media. This form of user-generated content creates a great deal of trust for your brand and generates good word-of-mouth.
Also, when you give customers and other members of your audience free stuff, they are likely to leave you positive reviews and thank-you's to show their appreciation. You can use this content on your company page as part of your marketing strategy.
Moreover, some people like to regift branded items which gives you even more exposure. So you might consider giving away gift packs for your staff or customers to give to their friends and family as a way to maximize exposure for your brand.
Challenges of Company Swag
There's no doubt that company swag offers a creative and versatile way to market your business. With a little brainstorming, you'll be able to invest in some personalized items that won't break the bank but can still get you brand exposure in spaces where it wouldn't always be possible to advertise.
However, there are also certain challenges that come with the use of company swag as part of your marketing strategy.
These include the following:

Get a $5 Gift Card for Free!
Your time is valuable. Book (and attend) your demo of HR Cloud.
Book Your Free Demo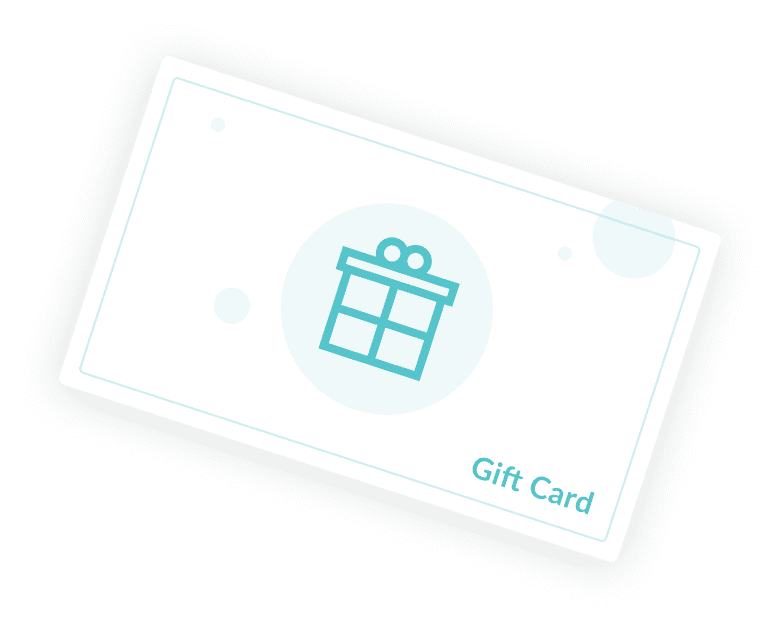 1. Cost of Production, Promotion, and Distribution
For the most part, company swag offers cost-effective marketing. However, if you're already on a tight budget, it does present some problems. For instance, you'll have to order items in bulk, which can be quite costly unless you can get some great deals.
One way to overcome this challenge is to look for small but useful everyday items to which you can add your branding. You'll still be able to get your name out there and make a huge impression while staying within budget.
It's important to ensure that your budget allows for a high-quality product that your audience will appreciate. A cheaply made or poor-quality item will likely undo all the benefits that are associated with corporate swag.
In addition to finding the right products, companies also need to decide on the best ways to distribute them, especially if your company has multiple locations.
As far as distribution is concerned, you could:
Give away company swag at events (even virtual ones)

Send them to attendees as an incentive to participate in the event

Give swag items out to high-performing employees

Send swag to your most profitable customers in exchange for referrals
However you want to do it, the challenge of distribution can be solved by setting up a custom company swag store.
This will make it easier to distribute apparel and supplies to multiple locations. You can manage all your orders from one place or allow each individual branch to choose the specific items they need.
In addition, an online store makes it easier for you to ship promotional products to remote employees or send out items before hosting an online event. And, if you decide to sell your swag products, you'll be able to get comprehensive reports to track sales and purchases.
Regardless of how dispersed your community is, you'll have an easier time with distribution when you set up an online store.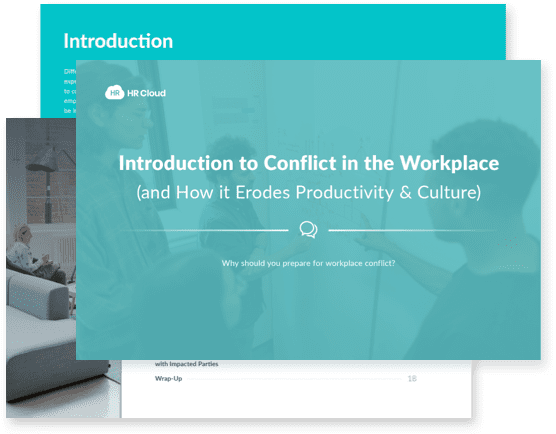 2. Creating Unique Logos, Mottos, and Imagery
Another challenge of company swag is the ability to create one-of-a-kind logos and imagery that are not only unique to your company but also designs that people will be willing to wear (or better yet want to wear) voluntarily.
Coming up with these types of designs can be daunting, but you can make it easier for yourself by using an online logo maker to help you come up with swag that you're proud of.
For instance, using platforms like Lumi for customized packaging, Sticker Mule for stickers, Real Thread for branded t-shirts, and Miir for custom water bottles (to name but a few), you'll be able to create simple, elegant designs that can be easily executed by local screen printers or embroiders.
3. Ensuring a Positive Perception of Company Swag Distribution
Making sure that employees perceive the distribution of company swag positively is yet another issue companies face. While many employees love custom swag items, not everyone perceives the distribution of company swag as a positive experience. Companies need to find ways to keep perception positive so that employees will be more likely to wear or use promotional products even without being prompted.
Conclusion
It's clear to see that smart swag is a worthwhile investment for any company. It's a high-value resource when it comes to promoting your brand. After all, everyone loves a freebie, and you can use corporate swag as a fun and effective (not to mention low-budget) way to get more recognition for your brand.
You can use the items as a way to reach out to high-end customers, and you might even theme the products to fit a specific business event or link them to a new product launch. As you can see, the possibilities are endless when it comes to using custom items to boost business exposure.
About Author:
Ron Stefanski is an entrepreneur and marketing professor who has a passion for helping people create and market their own online business. You can learn more from him by visiting OneHourProfessor.com
You can also connect with him on YouTube or Linkedin.
The 40 Best Thank You
Messages for Colleagues
Download our ebook now to learn even more about
building a positive and engaged culture at your company.
Download Now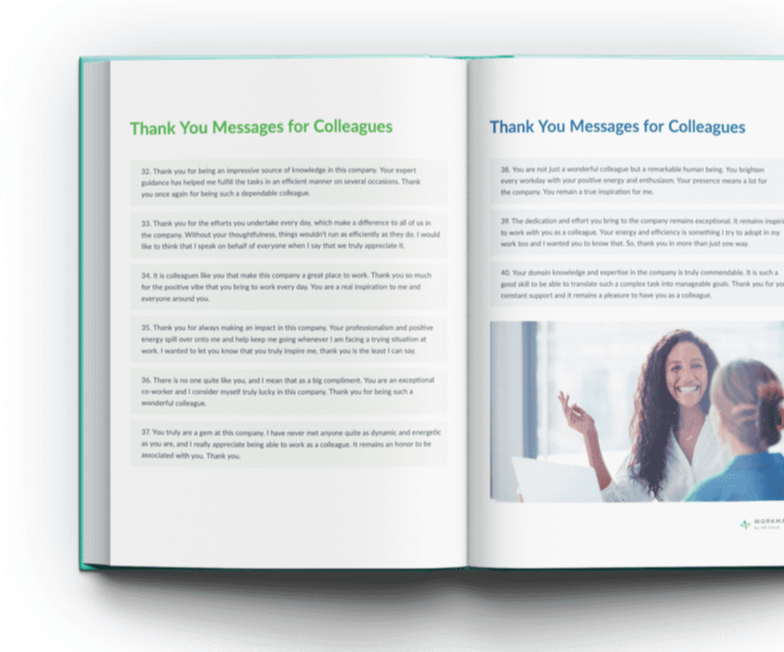 Keep Reading
Why is Internal Video content Important for Staff Morale?
For most office-based employees, "work" no longer represents a physical location. In
Best Tools for Engaging Remote or Hybrid Workforce
Covid-19 permanently altered the workplace. As we reach the post-pandemic age, many
Write for the HR Cloud Blog!
Join so many other talented HR professionals by contributing to the HR Cloud blog. To learn more, view our blog guidelines now.
Like What You Hear?
We'd love to chat with you more about how HR Cloud can support your business's HR needs.