What are the Levels of Employee Engagement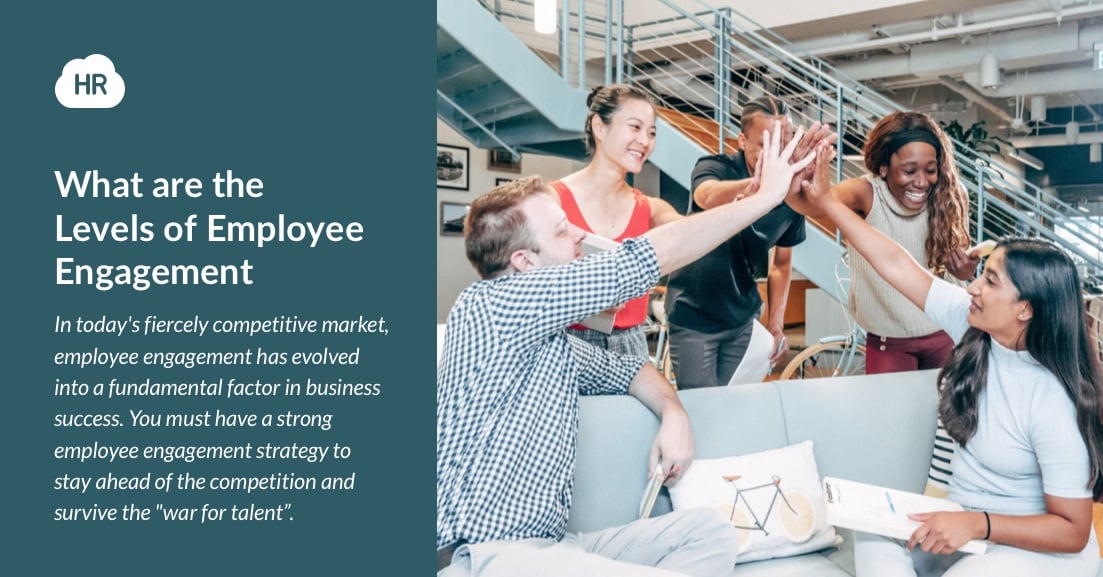 In today's fiercely competitive market, employee engagement has evolved into a fundamental factor in business success. High levels of engagement strengthen organizational performance and stakeholder value while encouraging talent retention, fostering customer loyalty, and improving customer satisfaction. Retaining talented employees is a major concern for most businesses in the rapidly evolving modern business environment.
Are you aware of the term "war for talent"? It refers to the phenomenon of businesses finding it difficult to retain top employees. This is due to a skills deficit and employee expectations. Prospective employees now assess not only the perks of working for a company but also the company's beliefs and growth prospects. In other words, you must have a strong employee engagement strategy to stay ahead of the competition and survive the "war for talent".
Levels of Employee Engagement
To evaluate the changes in American workforces, Gallup launched an employee engagement tracking survey about 20 years ago. The study examined common elements and grouped them into 3 types of employee engagement based on commitment and dedication. The three levels of employee engagement are: actively engaged, not engaged, and actively disengaged.
Companies can benefit from this model to further understand the importance of employee engagement. The model can help companies increase productivity and commitment within the company.
Actively engaged employees are heavily invested in and passionate regarding their work and the company. They want to drive their company to success with their productivity and high performance.
Engaged employees believe in their company's 'customer first' ethos. They demonstrate leadership, enthusiasm, creativity, ambition, tenacity, and a strong work ethic.
Actively engaged employees:
Offer creative ideas for enhancing operations.

Take on initiatives that will benefit the company.

Support the company's vision and beliefs.

Show pride in their company.

Exceed expectations.

Create bonds within the company and motivate their colleagues.

Are resilient when faced with obstacles and pressure.

Maintain a positive outlook on the future of the business.





Not Engaged
Not engaged employees are emotionally disconnected from their work and workplace. As a result of their demands not being adequately addressed, they only invest hours in their job, not their passion or drive.
Consider an employee who completes their job but is motivated by responsibility and a monthly salary instead of interest. A not-engaged employee will prefer to stay low and decline particularly demanding tasks.
Not engaged employees:
Perform the bare minimum to survive.

Don't make recommendations for enhancing processes.

Don't like change or growth.

Will constantly criticize the organization or become uninterested.

Are reluctant to go beyond their duties and responsibilities.

Don't respect the company's goals and objectives.

Prefer working alone and are not team players.

Actively Disengaged
Actively disengaged employees are not just dissatisfied at work. They are also disappointed that their demands are not addressed by their workplace. These workers potentially undercut the efforts of their motivated peers every day.
An actively disengaged employee wastes time criticizing other colleagues, ongoing projects, management, etc. They may wish to discontinue their tenure at the company. As a result, they may actively be looking for alternative career opportunities as well.
Actively disengaged employees:
Through their statements, make it obvious that they do not wish to work for the organization.

Sabotage the efforts of their teams, management, colleagues, and the company.

Claim credit for another person's work.

Blame their lousy performance on a lack of resources.

Are outspoken about the issues with the company.

Spread damaging information about the company outside work.

Are not receptive to learning or growing.

Complain about the company's flaws instead of suggesting remedies.

Are not team players.
What Factors Cause Decline in Employee Engagement?
Lack of Confidence in Leadership
Employee engagement is greatly influenced by the interactions between employees and their management. Psychologically absent leaders don't take the opportunity to get to know their employees. They fail to give adequate guidance and constructive criticism. Apart from not showing appreciation, they may also micromanage their teams. They struggle to develop strong ties with their teams and frequently claim credit for the achievements of their teammates. Excessive stress and poor morale can eventually cause employee disengagement. The three main factors that contribute to employee disengagement are:
poor leadership,

a lack of mentors,

and a poor working relationship with superiors.
Limited Growth Opportunities
Career growth and opportunities are significant factors that influence whether an employee will continue with your organization. Therefore, you must give your employees the necessary training and learning opportunities for them to be more engaged in their jobs. Without the same, employees may struggle to understand how to progress in their professions. They may also be unable to place their line of work within the hierarchy of the organization. Employee disengagement could result from insufficient training and development (L&D) initiatives.
Poor Reward and Recognition Program
If your employees are delivering their best work but do not gain recognition for their accomplishments, they may burn out and stop caring about their job. Poor, impersonal rewards and recognition programs will be ineffective and may potentially harm employee engagement.
Disregard for Employee Well-being
Employee engagement is heavily impacted by employee well-being. A motivated workforce is more likely to exist in companies that take a genuine interest in employee mental health. Workplace factors like stress, anxiety, and burnout should all be addressed by companies. Failure to do so may lead to employee disengagement.
Discrepancies with Company's Values and Goals
Companies choose to work with people who match their culture. Similarly, employees choose to work with companies that share their goals and beliefs. An individual prioritizing work-life balance will not work for an employer with unpredictable work hours. Employees that appreciate diversity, equity, and inclusiveness at work would like their company to embrace these values. Both employers and employees must share the same objectives for the company.
Unsatisfactory Compensation and Incentives
Another factor for employee disengagement is inadequate compensation and benefits. Financial stress is an important factor in employee disengagement at work. Employees don't feel motivated by their jobs if they're not paid enough for their time and effort. As a result, they are less likely to be engaged. They may find it challenging to partake in workplace activities when preoccupied with paying bills and providing for their family.
How Do You Keep Employee Engagement High?
Strengthen Communication and Relationships
Disengaged employees may have great potential but frequently feel neglected. Therefore, management should balance communication with a greater concentration on what employees have to say. They should also urge them to express their concerns, so appropriate steps can be taken. You can encourage employees' sense of belonging and participation by actively offering them opportunities to interact with peers. Make sure to also look into other ways to help them establish closer ties at work.
Invest in Career Development
Most employers say that their companies provide limited opportunities for growth and development. This leads to disgruntled employees and, eventually, disengagement at work. Work on developing an employee training and development strategy. This can help employees grow in their careers and learn new skills. According to a Udemy survey, learning and development opportunities can increase employee engagement at work by 80
Provide Recognition and Reward to Employees
By expressing your gratitude for their efforts and contributions, you can re-engage your workforce. Employee engagement and motivation increase when they feel appreciated and rewarded for their efforts. You do not need to design an expensive reward and recognition program. Simply thanking them, complimenting them in meetings, or honoring them as an employee of the month can make a positive impact.
Seek Employee Feedback
Asking questions will help companies understand what motivates employees and how employee engagement can be strengthened. You can learn how to improve employee engagement using employee engagement surveys, exit interviews, and online reviews of your company.
Provide Flexibility
Employees are increasingly choosing flexible and work-from-home options over conventional 9 to 5 jobs. To encourage your workforce, consider offering a flexible hours policy. You can also let employees work remotely, provided the nature of your firm supports it. This will be more effective than giving them annual incentives. Employees who have greater control over their schedules are more efficient, and happier, and work harder to achieve the company's goals.
Review Pay and Benefits
A lack of competitive perks or poor wages can make employees feel disrespected and disengaged. Use an HR payroll system to examine all aspects of employee remuneration. This includes incentives, bonuses, time off, and other benefits. Make sure to conduct an in-depth analysis of what you currently provide your employees.
Employee disengagement affects countless companies globally. If not treated with extreme caution, it can be an epidemic in the workplace. Regardless of the reason for employee disengagement, it is the company's responsibility to initiate the process of re-engagement. When businesses understand the consequences of poor employee engagement, they are more likely to make incremental changes and implement initiatives that boost employee engagement.
​​There is no quick fix for increasing employee engagement in your organization. However, there are steps to identify probable reasons for disengagement. With the insight we've provided, you can accelerate progress toward increasing employee engagement by building relationships, knowledge programs, rewards, and recognition.
Author Bio:
Alex Shvarts is the CEO of FundKite, one of the fastest-growing FinTech companies in New York that provide funding to small businesses across the U.S. Founded in 2015, Alex's business utilizes a boutique funding style, offering business owners a flexible variety of products and services that can be tailored to fit their individual financial situations. Prior to founding FundKite, Alex engineered and sold proprietary technology to the greater FinTech industry.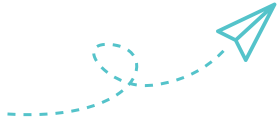 If you enjoyed this post, sign up for a
Free Trial

of our software!
Keep Reading
What are the Levels of Employee Engagement
In today's fiercely competitive market, employee engagement has evolved into a
7 HR Strategies for Improving Employee Onboarding
Write for the HR Cloud Blog!
Join so many other talented HR professionals by contributing to the HR Cloud blog. To learn more, view our blog guidelines now.
Like What You Hear?
We'd love to chat with you more about how HR Cloud can support your business's HR needs.