Start streamlining and stop manually entering data today. Unite your workflow under one easy HR ecosystem and never look back.
Start streamlining and stop manually entering data today. Unite your workflow under one easy HR ecosystem and never look back.
Get Started Free
76% of HR leaders say employee onboarding practices are underutilized at their organization.
39% of HR managers say they do not have the right technology to reduce administrative error.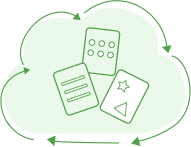 Integrate Data and Enhance Workflow
HR Cloud lets you send employee data to Ultipro to eliminate data entry and streamline your workflow. Integration saves time, reduces errors and lets you use the best of both worlds to customize HR processes for your specific industry. Plus, setup is easy and automated so you can start transferring data before you can say "seamless workflow".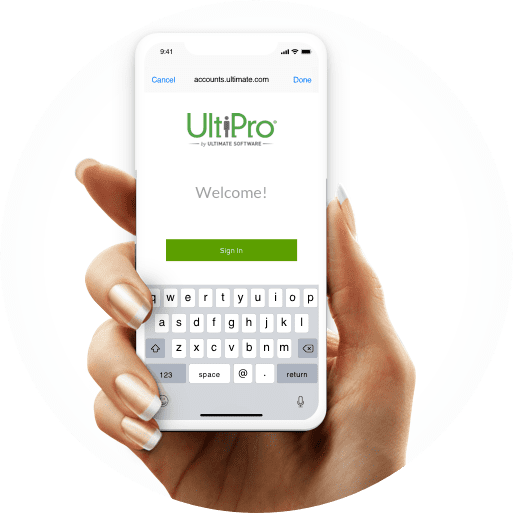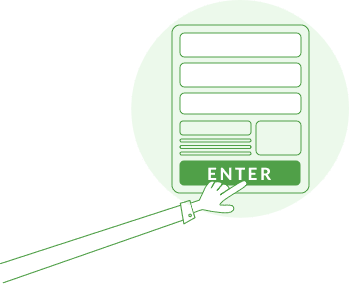 Easy Data Entry
Input once and done. Employee data gathered during processes like onboarding only needs to be entered once. We'll keep it safe and organized until you need it again or want to send it somewhere else, like Ultipro. Transferable information includes: employee demographics, personally identifying information (PII), name, address, and employment details such as position and pay group.
Paperless Onboarding
A big chunk of employee information is gathered during onboarding, so we've made the process especially easy. Onboard collects direct deposit, W4, and tax information from new hire forms to give to Ultipro. Employees can enter data themselves, and managers can use it to expedite other processes down the line, without needing to look up old files.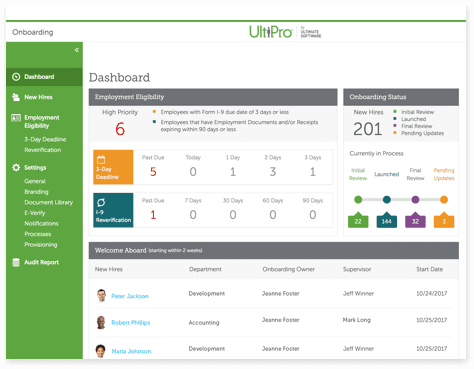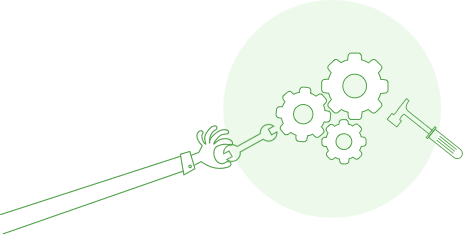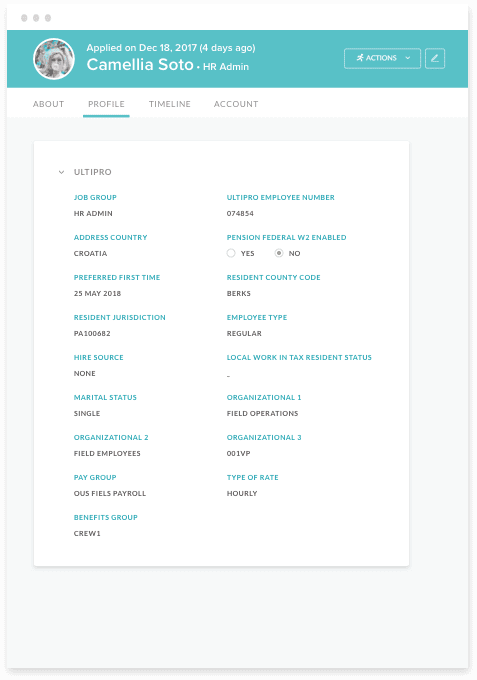 Easy Setup
If you're already using HR Cloud and UltiPro, you can start transferring data and completed forms with the click of a button. Enable integration in the settings tab, hit "Add New Hire to UltiPro" and your forms will automatically fill. If you're new to our awesome product, our smart system recognizes all kinds of file types and transferring data is easy and automated.

Always Accurate I-9s and W-4s
We keep your data accurate, so you can reduce errors. Transfer data to populate I-9s and W-4s automatically. Changes to employee information are reflected system wide, so information is always accurate and up-to-date. And when your digital paperwork is done, you can submit it directly to government agencies.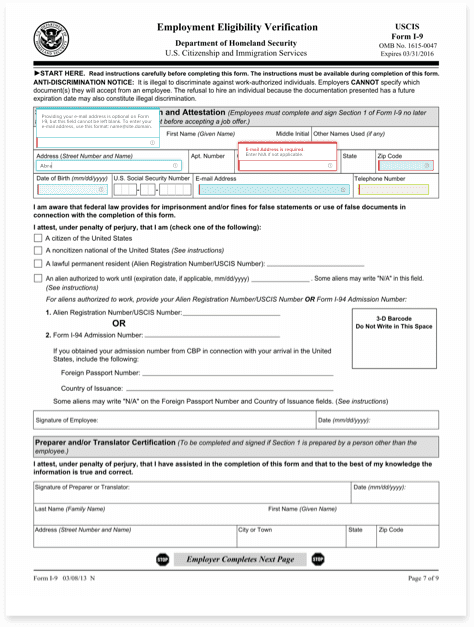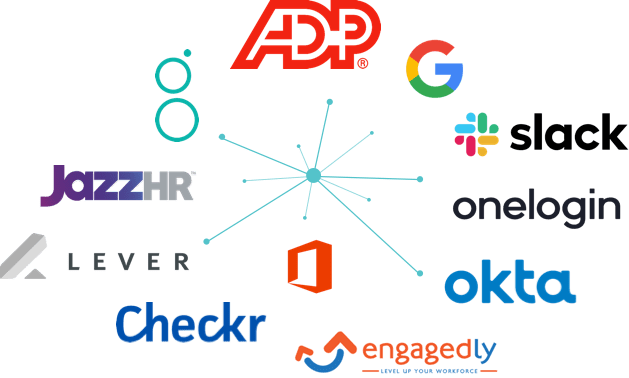 Third Party Integrations
HR Cloud's open API lets developers at your company tune our tools to meet your needs. We play nice with third party apps, like Greenhouse, Jazzhr, Lever, Checkr, Engagedly, OKTA, Onelogin, Slack, and Google and Office apps, so you can customize your HR processes for your unique business. From one HR hub, customize workflow, and securely control data.