Trusted by leading companies focused on employee culture and experience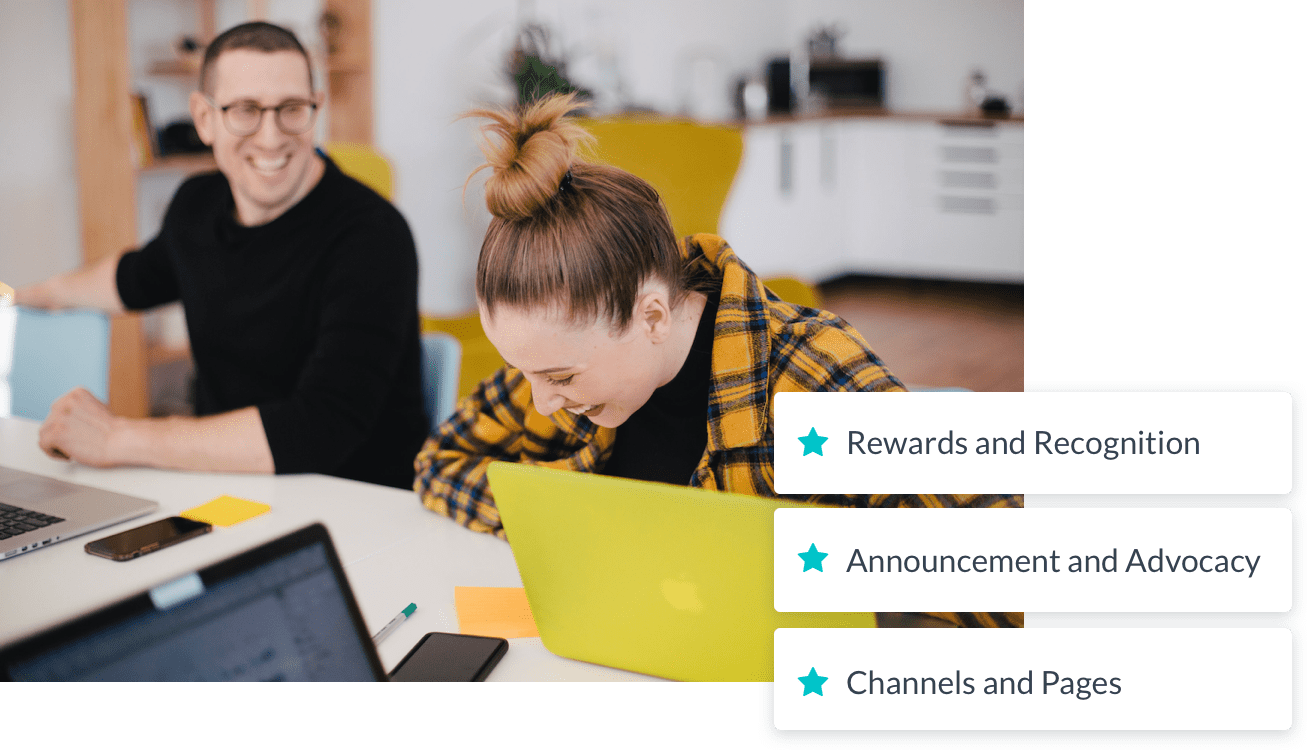 Communication Challenges
Internal communications are extremely important. When successful, the right communication strategy leads to happier, more engaged employees and better financial results for your business. Yet too often, employee communications are everyone's responsibility, but are no one's real job.
21%
Companies with engaged workforce are 21% more profitable.
Interim Healthcare SLC needed HR technology, and we're pleased with the results we've gained from HR Cloud's solutions for recruiting, onboarding, and employee engagement. Yet it's really an opportunity for all Interim franchises. It would be so great if each franchise owner could implement similar solutions to replace legacy systems that might not work as well as they should."
Michael Hawkins | Franchise Owner
Interim HealthCare SLC
Improve Communications with an Employee Experience Platform
Employee experience platforms like HR Cloud's Workmates now help communications teams make sure all employees are always "in-the-know," no matter where they may work. As a modern social intranet, an employee experience platform lets every employee create, share, and upload valuable content.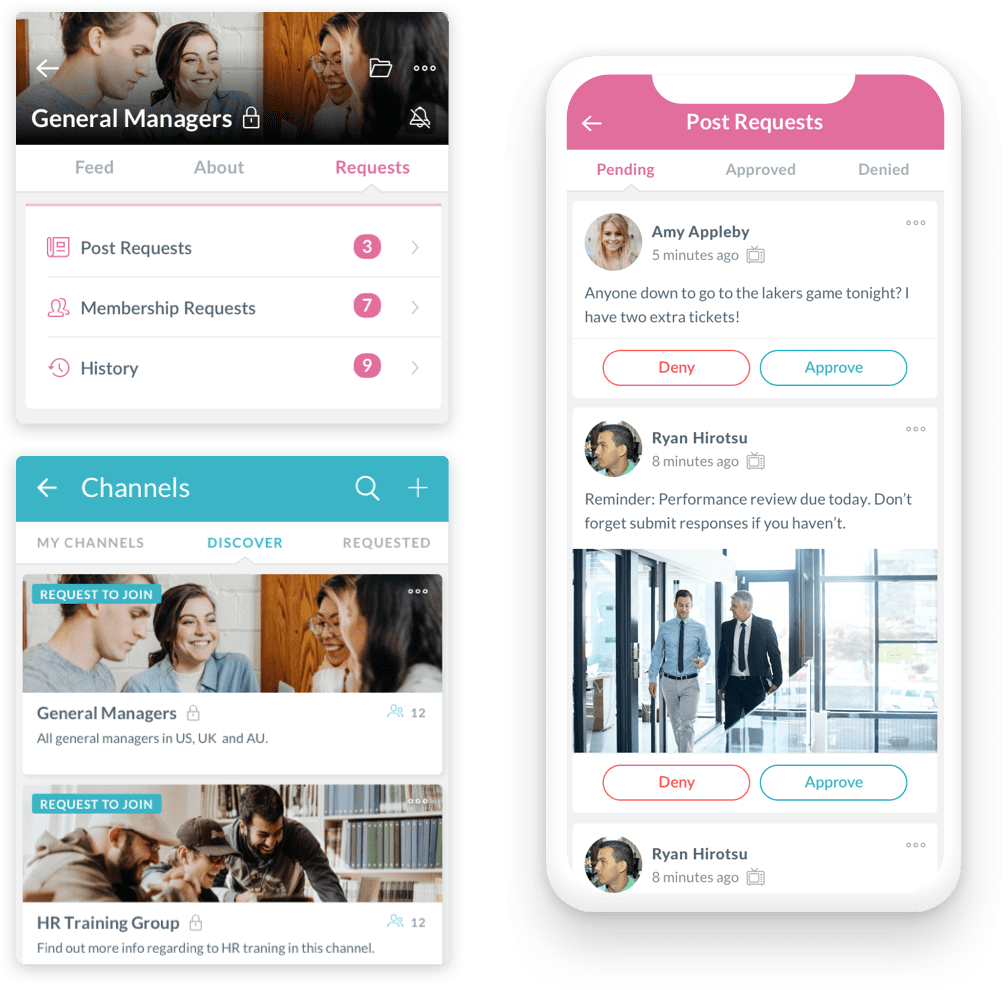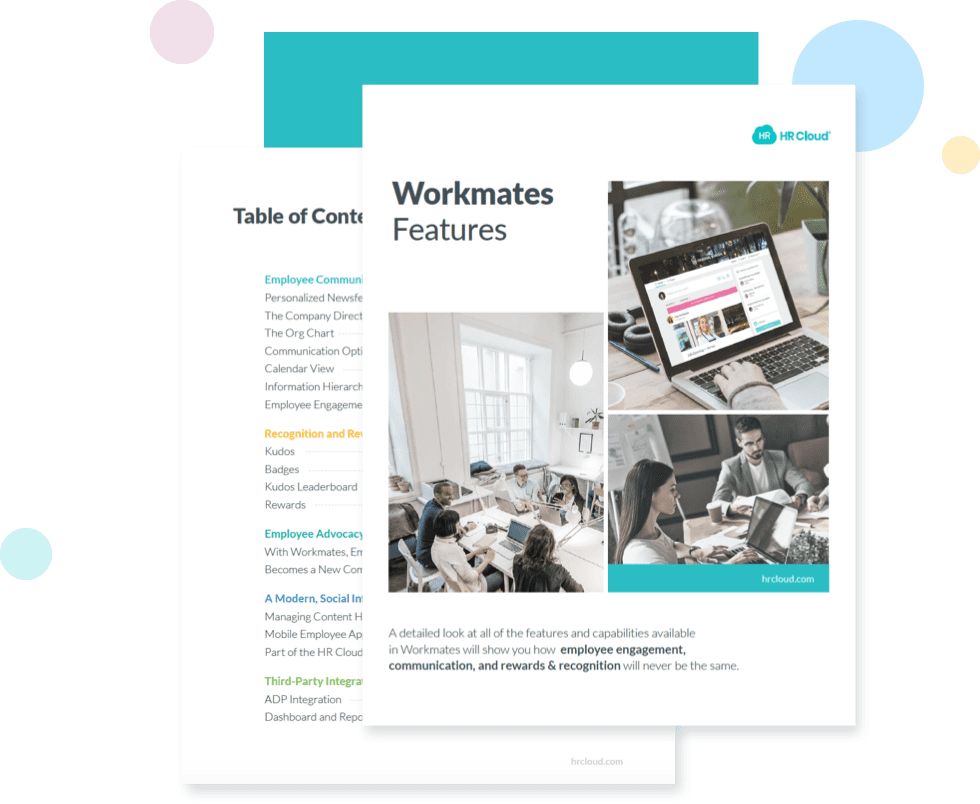 Workmates Features
A detailed look at all of the features and capabilities available in Workmates will show you how employee engagement, communication, and rewards & recognition will never be the same.
Download Ebook
Create Organic Ongoing Conversations
Employee experience platforms offer chat and other communication tools to facilitate fast, natural conversations between peers. Giving employees access to chat — as part of the web application or mobile device — is one of the best ways to promote collaboration and increase productivity.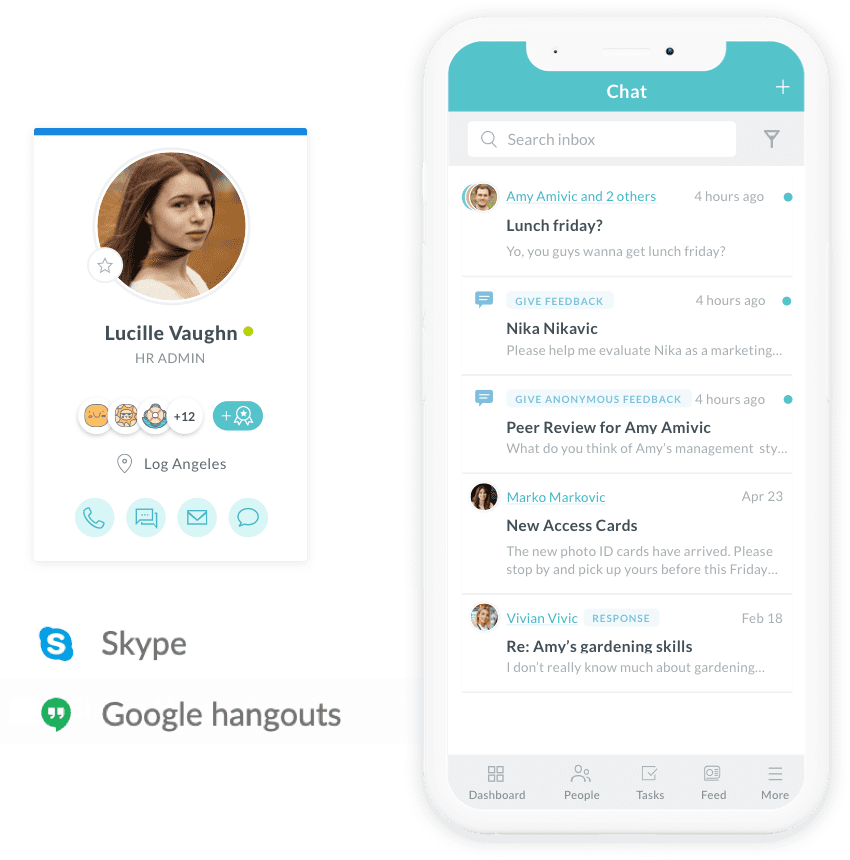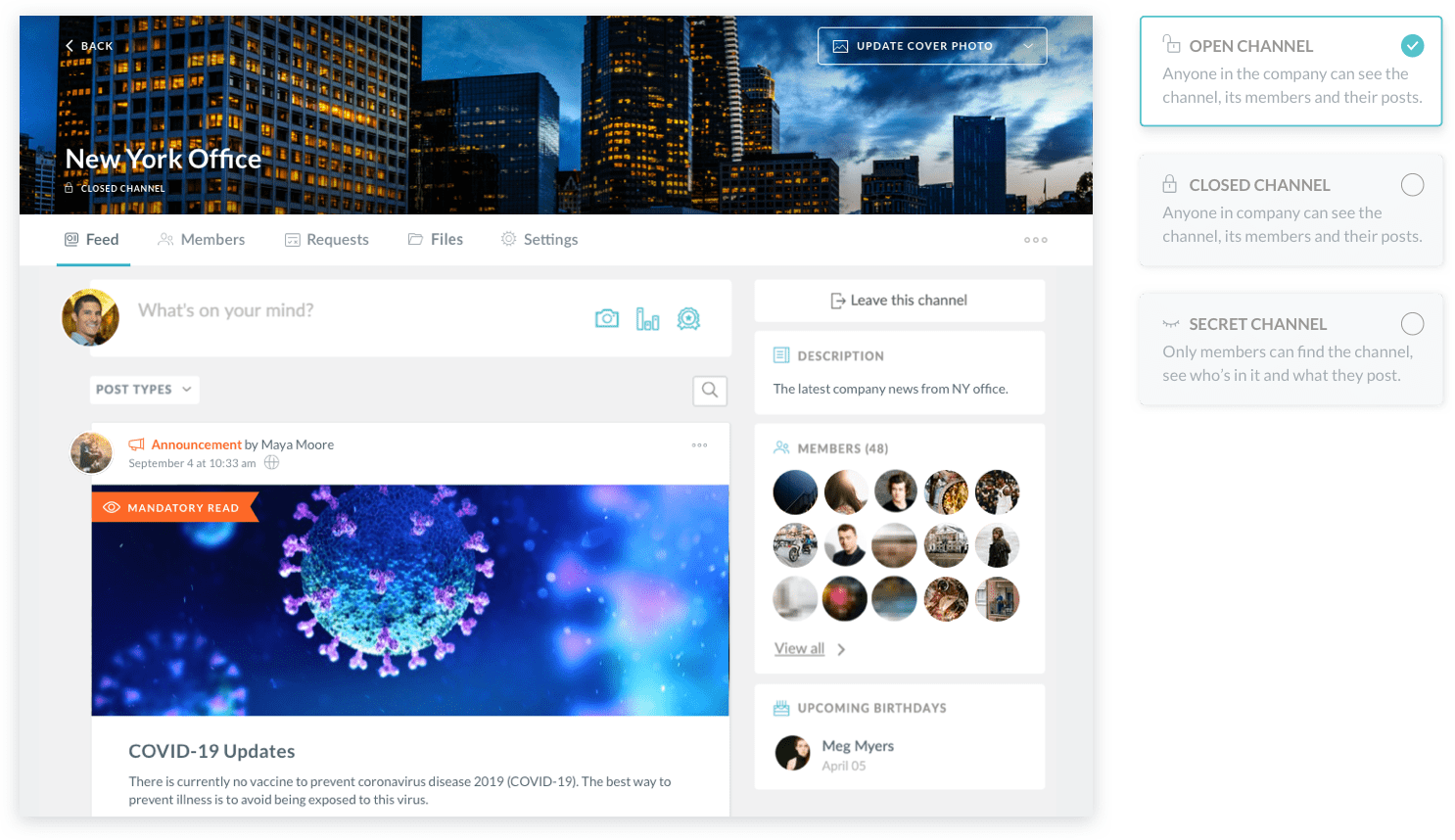 Make Communications Much More Relevant
Communications teams can create channels to publish specific content and deliver it based on an employee's role, location, department, or any combination of assignment criteria. An entire folder of content can be shared instantly with selected individuals or even your whole global staff.