12 Tips to Make Your Employees Feel Appreciated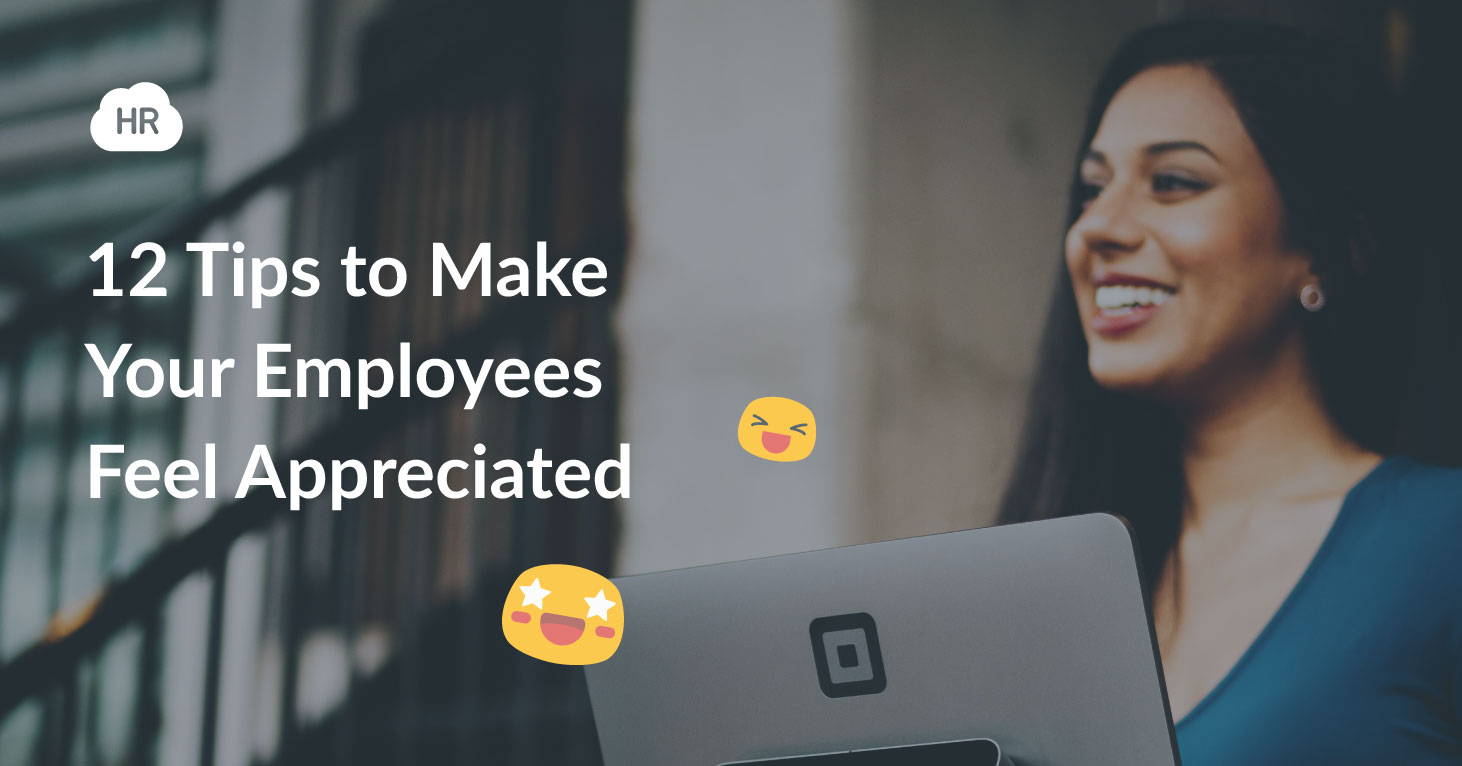 Employees who feel valued at work are more likely to stay loyal and motivated. Their productivity improves, and they step up their game. Effective organizational management includes coming up with ways of showing appreciation to their employees. These ideas can go a long way for those who are always presenting their best foot forward for your business.
Company Excursions
When your team puts in the hours and the best possible results, it's always a good idea to incentivize with travel. A luxury getaway cruise is one of the best ways to reward performances for closing deals, achieving goals, or as a reward for competitions and challenges. You can also allow them to choose when to take the vacation and what itineraries they want.
Whether you want to award it to the employee of the month or enjoy group travel with staff, a travel experience is a fun and enriching way to keep employees striving to be the best.
Celebrate Milestone Anniversaries
The management may not realize it, but some employees track how long they've devoted their service to a particular company. It says much because it usually means that employees like their jobs and their place of work. You can give recognition to work anniversaries in the following ways:
Announce accomplishments

Have a cake delivered to the specific employee

Allow the employee to take a paid day off

Give gift vouchers

Award a trophy, or a framed certificate of appreciation
Recognize Individual Strengths
Everybody's familiar with the statement "There's no 'I' in a team," because organizations are mostly about collaborative efforts. But it wouldn't hurt to make genuine and intentional conversations with specific employees. When you choose a specific person for the job, you're already aware of what that person can do. But it's a different story when you're able to verbalize and add honest compliments to what that person can do. It helps that a worker knows that what they can do is valuable to the company, and this encourages employees to stay at the top of their game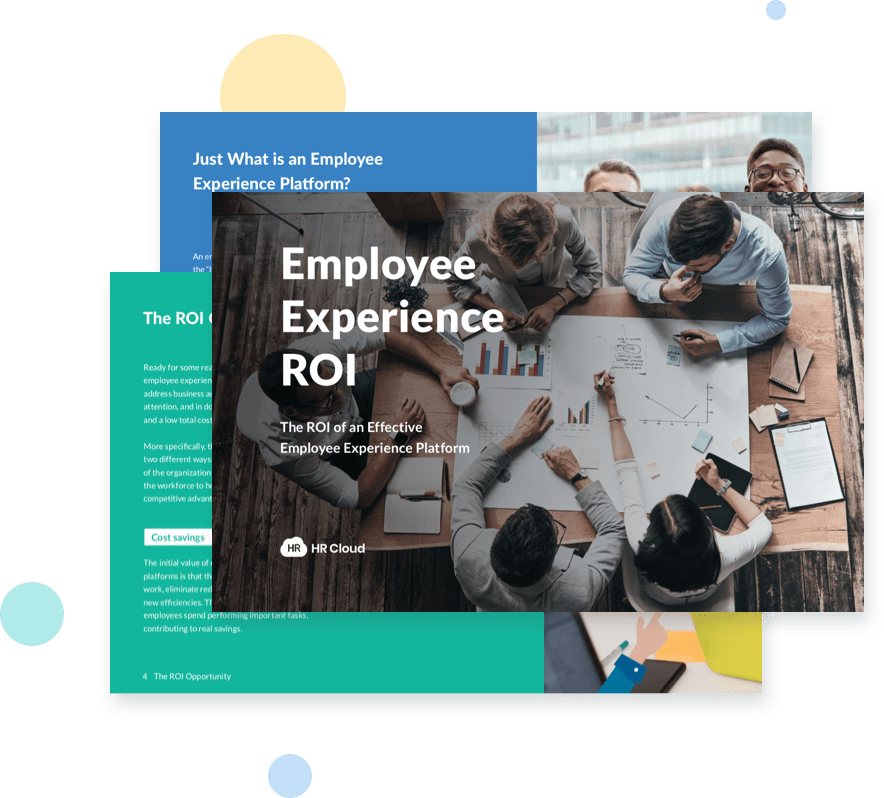 To learn even more about improving the employee experience and increasing your competitve advantage while providing a fast return on investment, download our ebook now.
Download now
Help Your Employees Thrive
How often do you address your employees at work? Do you hold a periodical assembly, or do their contracts end without knowing who they work for? Employees stay with the organization when management addresses their need to grow. You can engage employees by meeting them personally to discuss training and skills development. At the same time, employee engagement improves when they see a promising future in your company because you're able to align your goals with theirs.
Treat Employees To Lunch Or Dinner
Another great way to show appreciation without a pay rise is through food. The smallest of victories, or just because it's Monday, is best celebrated with good food that everyone can share. Dining together as co-workers strengthen your bond and form intrapersonal relationships that go beyond cubicle walls. Treat your employees to pizza, or do a night out on the last working day. Employees will definitely feel appreciated as treats also come with personal benefits.
Care About Their Wellbeing
Your employees are the lifeblood of your business, which is why you should also spend resources for their wellbeing. Having sick employees can cause absenteeism that can adversely affect the operations and image of your business. For instance, the ability of your employees to handle customers will change significantly if they're always stressed and sick at work.
Another way to make your employees feel appreciated is to care about their wellbeing. Aside from giving them their salaries every month, you can show your employees that you truly care about their overall wellness but providing onsite wellness services, such as meditation and yoga sessions, as well as chair massages. You can also provide free healthy snacks to your employees and create a de-stress zone at the office.
Give Them A Break
Your business can't function properly without your top employees, but this doesn't mean you should let them handle all the work. Your employees aren't robots and would need to have breaks once in a while.
If you want your employees to feel valued and appreciated as they continue to work for you, encourage them to take breaks. Whenever employees reach milestones, encourage your employees to take the day off or file for a week-long vacation leave so they can spend time with their friends and family. You can choose to extend the duration of your employees' leave, especially if they've just accomplished an exhausting project.
Allowing and encouraging your employees to have breaks will surely make them happy as this shows that you care about them, are willing to reward them, and would appreciate it if they report to work fully-charged.

Employee-Centric Engagement, Internal
Communications, and Recognition
Start Free Trial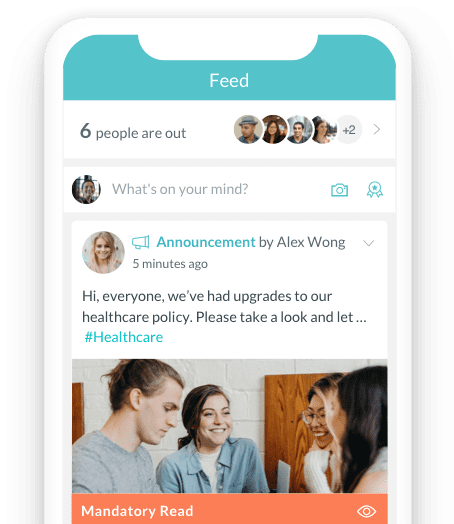 Give Balanced Feedback
It's common for employees to want to know how well they perform at work. They would generally like to keep their jobs and excel in it, which is why they're looking for ways to improve.
Another way to make your employees feel appreciated is by giving them balanced feedback. This is an excellent way to appreciate and value your employees because your feedback shows how concerned you are with their personal and professional growth, and you're finding ways to ensure that their skills remain relevant to the needs of the company.
If you're leaning towards this direction, make sure to provide both positive and negative feedback. Giving praises to your employees will be meaningful to them, but not following up with improvement-oriented suggestions will make your employees question the validity of your feedback. Moreover, it's best not to give both types of feedback at once as this will only confuse your employees.
Offer Flexibility
Contrary to popular belief, you don't have to shell out a lot of money just to make your employees feel appreciated. There are affordable ways of doing it—and offering flexibility is one.
Offering flexibility is a great way to show appreciation and trust towards your employees. This is especially true if this privilege has to be earned first. Depending on the nature of your business, you can offer flexibility to your employees by allowing them to work remotely, have flexible arrival and departure times from the office, or enjoy compressed shifts or workweeks. Offering caregiving leaves and paid time-offs are also excellent options.
Be Intentional With Your Everyday Conversations
You'll be communicating with your employees all the time for work. More often than not, you're going to give instructions on what they have to do and how they're going to do it. This is a common practice among businesses, but if you want to make your employees feel appreciated, you shouldn't only give them instructions; you should also be intentional with your conversations with them.
Instead of merely giving tasks to your employees, let them know why they're the best person for that task. Aside from telling your employees the specifics of the project, you can change your approach by letting them know how they did a great job in a marketing campaign, or how well they handled a very fussy client. You can say something like, "You did a great job in making a marketing campaign for one of your clients last week. Since the client we're handling today is very picky, I believe that you're the only one for the job because your output is very detail-oriented."
Changing your approach to how you converse with your employees will surely go a long way in making them feel appreciated and irreplaceable.
Recognize Employees On Social Media
Social media is a very flexible platform that allows businesses to engage with customers and sell products and services. But do you know that you can also utilize this platform as a tool to show appreciation to your employees?
Whenever an employee hits a milestone, post their name and photo on the company's social media profiles. You can always leave a sweet and personalized message on the post to show how grateful you are for the efforts your employees have been putting in at work.
Aside from showing how proud you are of your employees, social recognition can also boost their morale as a lot of people will know how hardworking they are. Social recognition is also a great way for your business to build a positive brand in the market today.
Celebrate Their Birthdays
Birthdays are important events in your employees' lives, so why not initiate the celebration on their behalf? Celebrating your employees' birthdays can show how much you care as an employer. And there are many ways to do this: you can order a customized cake for them, order food for their department, or allow them to take a paid day off on the day.
If your budget allows it, you can also prepare a present for your employee. Regardless of the price, your employees will surely appreciate your efforts!
Christopher Baggott
Chief Executive Officerator of Medlinks Cost Containment, Inc. and Medlinks Staffing, LLC.
"Our staff has praised the increased communications level Workmates delivers. We use it to communicate important project matters and give staff specific 'kudos' or even recognize their birthdays. More importantly, we use Workmates to clarify important project details that needed rapid dissemination among the entire team."
In Conclusion
Employee appreciation is not always built on how much salary or bonus one can give. Your workforce also appreciates many things that monetary value cannot surpass. Recognizing their expertise, rewarding them with fun experiences, helping them improve, and celebrating milestones, among others, foster feelings of warmth and fondness. While you can only go as far as a professional relationship goes, employees can still feel grateful for every little recognition they get. It's then you'll understand that your employees can willingly give more of the work attitude and performance you expect.
About Author: Sheila Diggs is a successful blogger who regularly publishes business-related content on her website. Aside from providing tips on how readers can start their businesses, Sheila also shares content about applying for jobs, earning promotions, and hiring the best talents. During her leisure, Sheila loves to spend time at home with her children and dogs.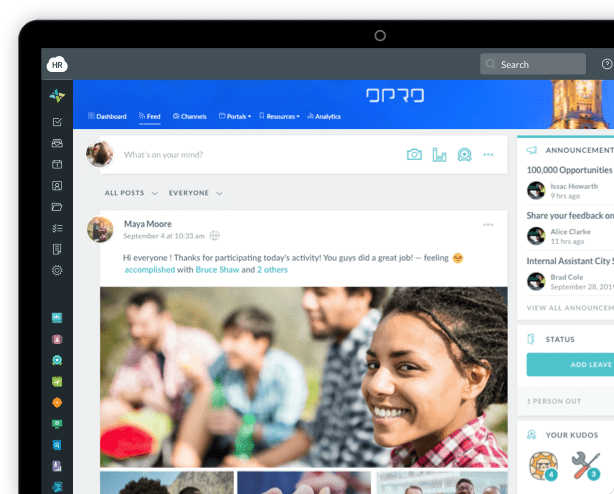 Keep Reading
Why do New Age Working Models demand a Huge Focus on Employee Engagement?
An organization is nothing without its employees. Hence, handling them with care is the
How to Develop and Sustain Employee Engagement
Organizations have discovered that customer satisfaction makes clients stay, but their
Write for the HR Cloud Blog!
Join so many other talented HR professionals by contributing to the HR Cloud blog. To learn more, view our blog guidelines now.
Like What You Hear?
We'd love to chat with you more about how HR Cloud can support your business's HR needs.