Form I-9 completion isn't just a good idea to ensure that your employees are who they say they are. It's federal law. If your business is investigated and is found to have improperly verified identification and employment authorization, your business can face serious civil penalties.
I-9 Basics
A few Form I-9 basics include:
Your business must complete and retain Form I-9 for every employee and must undergo reverification where necessary

Discrimination, including against people based on their national origin, citizenship, or immigration status, is against the law.

Your business cannot request more or separate documents outside of what is listed or reject reasonably genuine appearing documents.

Your business may not specify which documents it will accept and what it will not.
Also, it is important that you understand the documents on List A, List B, and List C.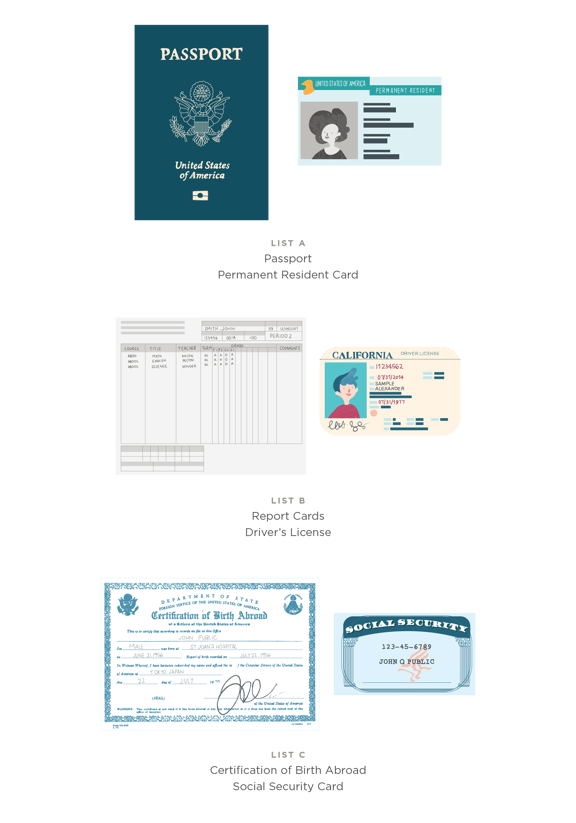 Civil Penalties
If your company is found to have violated federal law, it could incur civil penalties, including costly fines. I-9 paperwork violations, even ones you may think are relatively minor, can be extremely expensive:
Paperwork violations.

Your business could be fined between $216 - $2,156 per violation.

E-Verify failure

. If you failed to notify the Department of Homeland Security (DHS) of continuing employment if an employee receives final non-confirmation, the employee information did not match government records, and you could be fined between $751 - $1,502 per worker.

Unfair immigration related practices (first offense)

. Your company can be fined between $445 - $3,563 per worker.

Unfair immigration related practices (document abuse)

. Your company may be fined between $178 - $1,782 per worker.

Knowingly hire, recruit, refer, or retain an unauthorized person

. The first offense may cost you between $539 - $4,313. The second offense may cost you between $4,313 - $10,781. Continuing offenses may cost you between $6,469 - $21,563.
Other civil penalties include no longer receiving government contracts and a court order forcing your company to hire the person the court believes you discriminated against.
How to Avoid Civil Penalties
The easiest way to avoid civil penalties related to I-9 forms is to simply be proactive. Make sure that you review all I-9 forms to ensure that you received the proper documentation. Always confirm that new employees provide the right documentation. Perform reverification where legally necessary. And pay attention to how hiring decisions are made to ensure that the company isn't pursuing discriminatory tactics.
For more information on how to ensure I-9 compliance with our HR Cloud software, contact us here.
HR Cloud is a leading developer of HR software & HRMS solutions for small and medium size businesses that have high turnover. HR Cloud's Onboard is market leading technology for effective new hire onboarding and Workmates enables employee engagement simply and easily. Founded in 2012, our HRIS empowers teams to easily onboard new hires, manage employee data, create a company social network and support employee development.