How to Motivate and Manage a Remote Team Effectively in 2021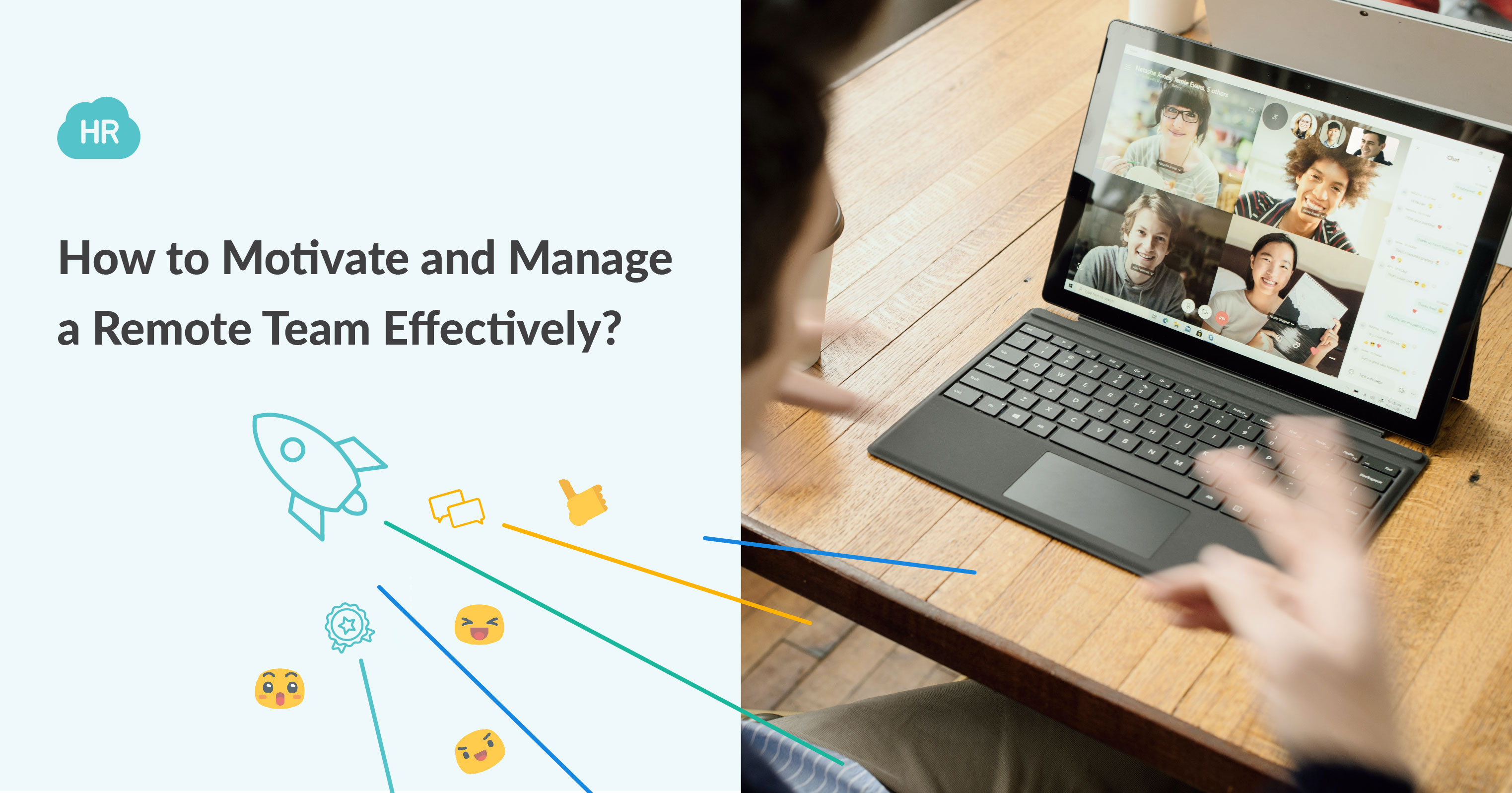 The Coronavirus pandemic has been an accelerator for remote work.
Many people were forced to find new ways of getting their work done in the wake of a global pandemic. For many, this shift is permanent, and chances are your employees might never see a cubicle again!
There have been mixed reactions by people to the changing remote work environment. For example, based on a recent study:
98% of people would like to work remotely for part of their time or the rest of their careers

70% are happy about the amount of time they are working remotely

19% would like to work remotely more often
It is evident from the stats that employees can have many benefits from remote working.
Like any other change in business, remote work has resulted in some challenges for business owners, owing to its novelty and sudden implementation.
As a business owner, the chances are that you have the experience of working with a remote team at some point, even before Covid. If your team is still working remotely and plans to do so for a while, you need to implement some strategies to help you make the most out of a remote work environment.
The Challenges of Remote Work
While remote working is exceptionally beneficial for employees and businesses worldwide, most managers and company leaders are not familiar with the challenges of managing remote employees. Remote working differs from typical work in many ways, even though one could argue that the tasks are the same.
According to research by Buffer, there are significant challenges to remote working:
One of the biggest challenges of remote working is loneliness. The human factor is the most relevant point. Indeed, employees can be annoyed by an office full of people, full of activity, and the boss checking on them every hour until it is over.
Human interactions, socializing, and being around others are part of life and most people's everyday habits and uses. Loneliness can create depression and other health problems if not dealt with properly. Needless to say, that work efficiency will also be affected.
We need to encourage communication with the other team members, taking regular walks outside, talking with family, and exercising outdoors amongst the workforce to maintain good mental health and high productivity.
Other significant challenges to take into account when dealing with remote employees are:
Communication problems: It is not only the lack of small talks and coffee chats. The lack of human contact for long periods can bring an employee to misunderstand the intent behind work instructions.
Feeling left out: Remote employees feel left out because they miss an opportunity to connect with managers and other employees. Based on an Indeed survey, 37% of remote employees think they are less visible and will not get promoted.
But, how to prevent and overcome remote working challenges? With the Pandemic still impacting some parts of the world, it's a now-or-never situation for businesses to be efficient with remote working.
Ready to get your business back up on its feet? You'll need a workforce that can function in any environment, and your employees will also be more likely to stick around in the long run.
This post uncovers some actionable advice on managing your remote team so you can generate better results for your business while ensuring that your team stays motivated and experiences the required work-life balance.
Let's get started!
Hire the Right People
The best way to ensure that your remote employees are happy and productive is to hire people who will be a good fit for working remotely. It can be hard at first to find just the right person, but after you do, it'll all feel like it was worth it.
Hiring people for remote work offers the flexibility to hire from anywhere in the world, which was not encouraged previously as business owners preferred to choose only people near the office premises. Even though there is higher flexibility in hiring remote employees, there are specific traits to look for in a potential candidate.
Ideal candidates are people who:
Have already worked remotely before

Have demonstrated responsibility

Are great team members

Have high communications skills

Can work independently

Have strong work ethics
People with remote working experience are a plus because they have already done it, know how it is measured, and what is required to perform efficiently. People who are just starting may not know what they are going into and experience problems. Typically, someone who has already worked from home has a system that allows them to separate work life from personal life.
The following steps will help you find your perfect match:
Research remote work opportunities in different industries and companies

Create a list of desired skills, qualifications, and experience

Search for appropriate positions online or through referrals

Prepare an interview plan with questions that address skill level and personality fit

Employee-Centric Engagement, Internal
Communications, and Recognition
Start Free Trial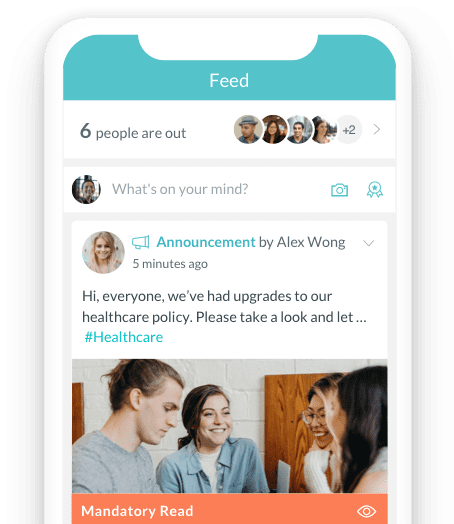 Communicate Often and Openly
While working remotely has its fair share of benefits, the constant communication gaps can sometimes get overwhelming and challenging.
Communication is critical with remote employees. Make sure to communicate often and openly to ensure everyone is on the same page. It includes setting up the business with essential tools to communicate with remote teams. You can leverage various strategies to ensure you stay in touch with your team.
Video conferencing and the more traditional yet effective VoIP phone systems for small businesses are never a bad idea.
Don't underestimate how much time it takes to establish a remote working relationship. Staying in touch and chatting once or twice daily is crucial for building rapport and having an open dialogue about any problems.
Set Clear Expectations and Deadlines
It can be hard to set clear expectations and deadlines while you're assigning projects to your team in a remote setting. This is because you cannot see your employees face-to-face or get their feedback in person.
Try giving specific instructions instead of general ones to solve this problem. For example, if you want an employee to finish a project within the next two days, you can tell them that they need to work for four hours on the project today and three hours the next day.
Employing one of the efficient project management software can help your team stay informed of tasks, changes in plans, timelines, and overall strategies, making them feel part of a greater plan.
Establish a Process for Feedback
Establish actionable feedback (positive and constructive) processes to ensure that your remote team is always on the same page and that you don't just hear what they want to tell you.
The benefits of constructive criticism are many: it helps employees improve their skills, fosters better working relationships, drives growth through healthy competition, and ensures accountability.
Constructive criticism can often be shared in a way that doesn't make employees feel attacked or demoralized. At the same time, it's essential to have formality because people won't take it as seriously without it.
Be Flexible
Working remotely can be difficult at first, but teams need to focus on their goals. Be flexible with work hours and locations, but do not let your team slack off. Instead, keep them focused on their daily targets. For example, your sales manager might not be fully committed to the monthly target while working remotely. You can divide the monthly goals into smaller, daily goals to ensure you're on the right track.
Your project management software will come in handy here to set targets and deadlines for each team member. A manager can update the system with tasks and instructions while at the same time allowing flexibility.
It is essential to clearly define the goals and results, and then allow the employees to develop a plan. In short, you should focus on outcomes, not on activities. This practice will help increase engagement and empower employees.
Following this, creativity and ownership are enhanced. It is challenging to micromanage people, and no one likes it either. Therefore, it is better to develop other practices.
Some form of remote working could be bound to a schedule, like call centers or customer support. In this case, you have to figure out a work schedule for each team member to cover business hours. Besides those instances, remote working can be flexible with deadlines that have to be met.
Keep Company Goals Clear
Be proactive in keeping your remote employees engaged with company goals and initiatives outside their day-to-day work tasks. People working remotely can feel left out and not part of the team. Setting common goals and keeping them informed on the results can assure them that they are participating in something bigger than their daily work schedule.
This will keep your employees invested in company goals and initiatives and can be used as an alternative way of rewarding their hard work.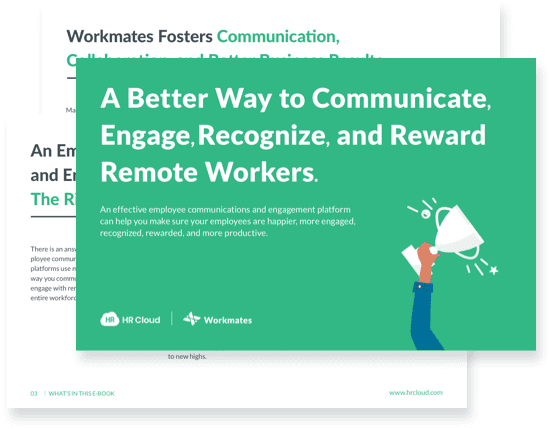 To learn even more about managing remote teams and keeping employees working at home highly engaged, download our ebook now.
Download now
Hold One-on-One Meetings Regularly
Holding one-on-one meetings can serve to check in with each employee about how they're feeling about the work, what's going well, and what could be improved. Such meetings can also provide an opportunity to give them feedback on their performance and ask questions about how you can help them succeed at their job.
With the right tools, it is easier than ever to communicate with remote locations. You can choose a free platform like Google Meet or go with a paid plan from Zoom. The good thing is, the options go beyond these two and you can choose from hundreds of the best video conferencing software.
Meetings and communications are the fuel to remote work. Part of this is to make the employee feel motivated and engaged. Not all employees need to be called as often as others. Some may require less interaction due to the nature of their job or the ability to work independently.
Create a Culture of Trust
In a remote work environment, employee-employer relationship trust is of the essence. Employees need to feel comfortable taking risks without fear of being judged by others in the company (i.e., don't micromanage)
If you want a team of people that stick around for a while and want to keep them motivated and excited, you have to create a very distinct and defined company culture. A good vibe can have an overall significant impact on the overall success.
Encourage autonomy without micromanaging; trust that your employees know best when it comes to getting things done efficiently within the scope of their responsibilities. Don't forget that you hired them because they are experts at what they do!
Encourage Personal Development
It is essential to encourage personal development through education or professional employee training for those who want to grow in their career path or learn new skills to be more effective at their job.
Encouraging remote employees on your team will help build their skill set and the company assets simultaneously. When you do this, they know that you care for everyone and about their future.
It builds confidence in the company, boosts team morale, and adds value for everyone. You don't have to spend tons of money on training courses. There are economical online course platforms that you can use for training employees.
There are many benefits to encouraging personal development for your remote team. It will help them keep up with the latest trends and technological changes that can improve their productivity or performance. When you expand, you can consider creating online courses for your employees, covering each aspect of their work.
By providing them education courses, you'll be investing in their growth as individuals who will undoubtedly result in a higher morale and retention rate.
Have Fun Activities with the Team
Make sure to take time for informal conversations and fun activities with your remote team. These virtual team-building activities are important ways to maintain relationships, build trust, and motivate employees.
It's easy to get wrapped up in work, but it's essential to take time away from your desk to engage with your employees on a personal level. Allowing yourself and your remote team members this time will make everyone happier and more productive.
For your inspiration, here are some fun activities companies can conduct to encourage interaction among remote employees:
Weekly Trivia contest

A pick into each other home

Online murder mystery to solve as a team

Solve an escape room as a team

Online office games

Team building Bingo
Companies are getting creative in selective team-building activities and fun games for their employees.
Unfortunately, focusing on team building is not a priority for many team managers. They assume that their employees don't care about connecting with other co-workers. But in reality, fun activities combat loneliness, improve productivity, and build relationships.
Takeaway
Managing a remote team presents unique challenges. It is quite different from supervising a typical office scenario. The most common challenges include communication, motivation, making a remote team feel included in the overall business objectives, and keeping them improving personally and professionally.
Since remote work is expected to rise in the coming years, managers and business owners must become familiar with these problems and learn how to solve them. It starts with hiring the right individuals fitting for remote working to establish new routines and habits during the daily production.
The above points should give you a good idea of how to manage a remote team successfully. Good luck!
About Author: Martin Luenendonk is a 3x serial entrepreneur with a deep passion for digital business models and marketing innovations. He is the Founder at cleverism.com and founderjar.com

A New Way to Manage
Frontline Workers and Remote Teams
Start Free Trial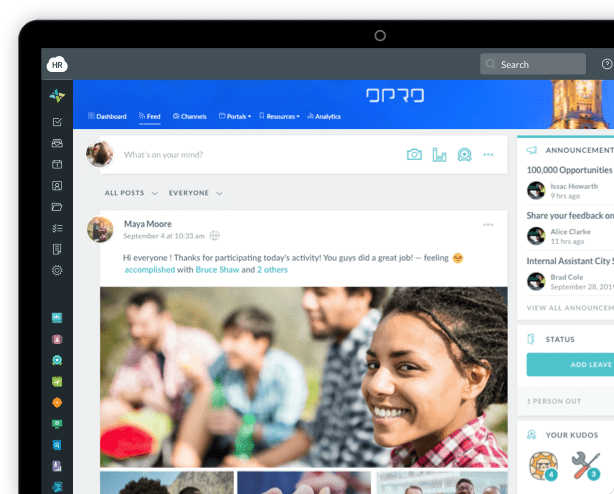 Keep Reading
What Is Pre-Boarding And Why Should You Have It?
4 Reasons to Update Your HR Software
In the contemporary business landscape, it is positively crucial that companies stay
Write for the HR Cloud Blog!
Join so many other talented HR professionals by contributing to the HR Cloud blog. To learn more, view our blog guidelines now.
Like What You Hear?
We'd love to chat with you more about how HR Cloud can support your business's HR needs.