7 Effective Employee Engagement Case Studies and Strategies for a Productive Workplace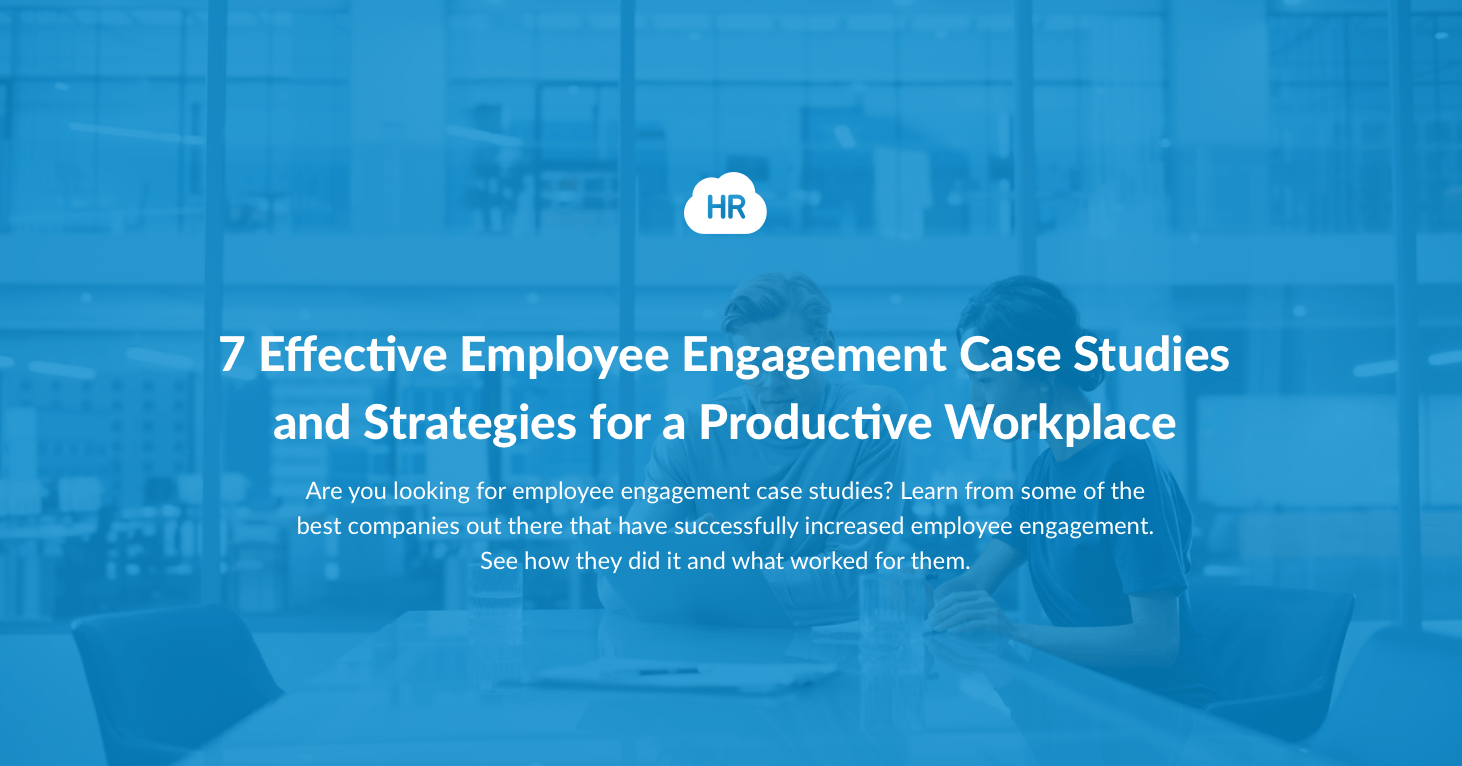 Are you looking for employee engagement case studies? Learn from some of the best companies out there that have successfully increased employee engagement. See how they did it and what worked for them.
As more and more employers in today's corporate world realize the importance of employee engagement, the demand for effective and result-oriented employee engagement programs is rising. The internet may present many employee engagement initiatives, but here's something more: case studies to prove that certain employee engagement strategies are really effective. Follow our blog to know more about employee satisfaction and ensure that your company is teeming with higher employee engagement initiatives.
According to Johnson and Johnson "the degree to which employees are satisfied with their jobs, feel valued, and experience collaboration and trust. Engaged employees will stay with the company longer and continually find smarter, more effective ways to add value to the organization. The end result is a high-performing company where people are flourishing and productivity is increased and sustained."
Nokia Siemens describes employee engagement as "an emotional attachment to the organization, pride and a willingness to be an advocate of the organization, a rational understanding of the organization's strategic goals, values, and how employees fit, and motivation and willingness to invest discretionary effort to go above and beyond".
While we learn what employee engagement means and its importance, incorporating practical and effective employee engagement programs as part of company culture is the right recipe for success. Here are certain strategies for best employee engagement with case studies.
Acknowledgment and Appreciation
The first and foremost step to boost employee engagement is making sure your employees are valued, acknowledge, and appreciated. This motivates employees to become more productive, stay on track with tasks and perform well. This can be done in many ways and you need to choose an approach that your employees can relate with. While some enjoy public recognition, others don't. Hence, you can work on innovative recognition ideas.
Find Out How Much You Can Save by Switching to Workmates.
Other HR Teams made the switch from Workplace
and save upwards of 60%
Calculate Now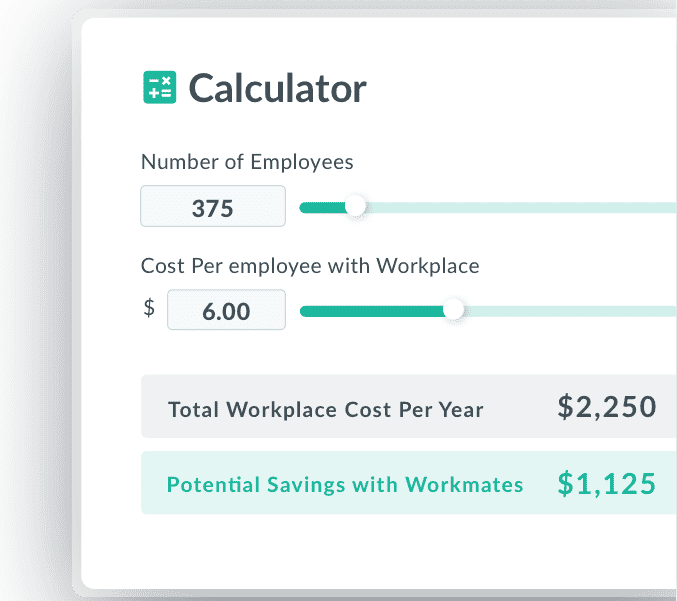 According to a study, social workers in a company received personalized letters of recognition at their home addresses. The workers were chosen randomly and half of them received letters while the rest half didn't receive any. The first half of the letter was chosen from a few positive motivational sayings and the second half of the letter had a personal note of appreciation written by managers. After a month of the letter experiment, the workers who received letters felt more recognized and appreciated for their efforts, compared to those who didn't get any. This also had a positive effect on their motivation levels and well-being, according to the results of this study.
Emphasis on Employee's Holistic Wellness
There are many components of employee wellness like nutrition, work-life balance, mental health, and stress management, to name a few. A healthy employee will be more productive and employees who are mentally and physically healthy will exhibit positive motivation, and better morale and resulting in a win-win for both employers and employees. A wellness program can be a good way to start where employees get a chance to explore yoga, in addition to vacation days. A wellness room provides employees with a personal space for their personal needs.
The indispensable role of wellness and an overall effective wellness strategy for an organization can be best understood based on a study that explored the objective of workplace wellness programs and their impact on employee health and medical expenses and so on. The study identifies certain key factors to boost wellness ideas in a corporate set up such as: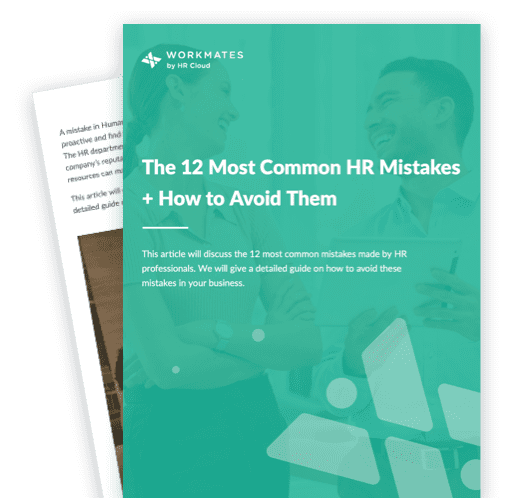 HR mistakes impact your entire organization. Learn how to avoid the 12 most common mistakes with our free ebook.
Download now
Effective communication strategy
Organizations that were part of this research emphasized the importance of how a wellness program is communicated to employees, both in-person and mass information campaigns, with messaging and clear interaction getting the highest priority.
Accessibility of wellness programs
Making wellness programs accessible for all employees is an effective strategy to boost the levels of employee engagement in their organization.
Engaged leadership
According to this study, for wellness programs to be successful, senior leadership should imbibe wellness as an integral and important part of the company culture.
Effective use of existing resources
Organizations leverage the existing resources and then build relationships, which also include health plans to provide employees with more options.
Ongoing assessment
Most companies agree that continuous assessments are required for employers to better understand their employee's wellness needs.

A New Way to Manage
Frontline Workers and Remote Teams
Learn More about HR Cloud

®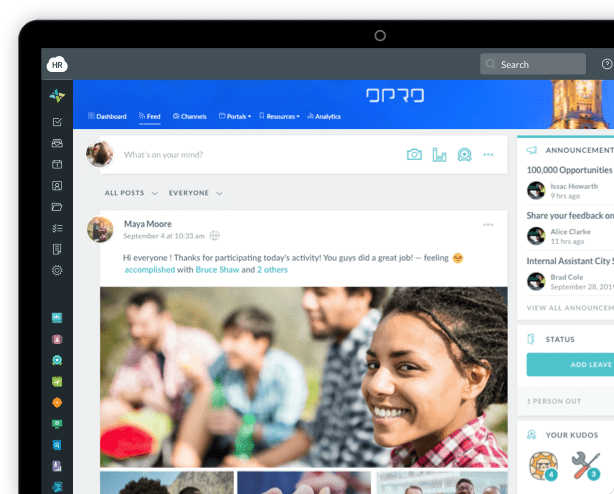 Initiatives that are Development-Focused
Ongoing development is key for every employee and there are a few development-focused initiatives that you can adopt actively to help your employees gain professional growth like professional networking, master's or even Ph.D. programs, industry seminars, training courses and conferences, internal promotions, mentoring groups, and career coaching.
This study titled A Study on the Influence of Career Growth on Work Engagement among New Generation Employees involved six companies from diverse industries like consulting, finance, management, real estate, and so on. The findings of this study show that:
Organizational identification (IO) is very important for engagement levels and career growth.

Employee career growth positively impacts work engagement;

Person-organization value is positively linked to career growth and organizational identification (IO).
If employees recognize that they can make career progress in a company, they feel more attached and this increases employee loyalty, particularly for the new generation. It motivates them to put in the extra effort, improve performance and work on new skills, and so on.
Develop a Sense of Purpose, Values & Mission
A visible employee engagement program to achieve higher employee satisfaction levels requires employees to gain a sense of purpose, portray the company's values and understand the mission. It is important to also understand what each of these attributes stands for.
Purpose
A company's purpose is the reason it exists in the first place. Purpose-driven companies are devoted to achieving goals that are bigger than just making money and increasing shareholder value. They also want to make a positive impact on the world around them and approach their work sustainably and ethically. In other words, they're committed to making a difference.
Mission
The mission of a company is similar but not identical to its purpose. Many people use the terms interchangeably, but we see the main difference as follows: the mission statement focuses on what the company has been built to achieve.
The 40 Best Thank You
Messages for Colleagues
Download our ebook now to learn even more about
building a positive and engaged culture at your company.
Download Now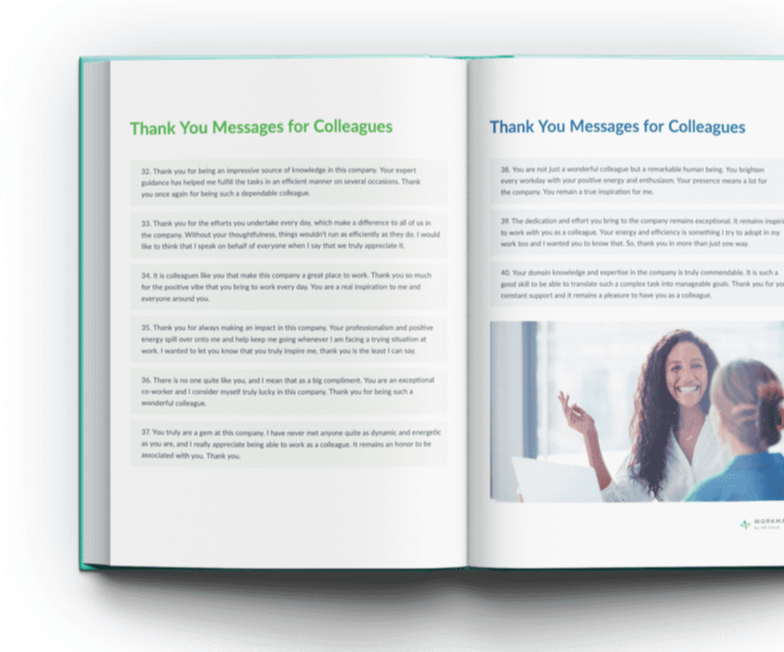 Values
Values are important because they act as a compass for the overall expectations of an organization - they guide how employees do their job, how managers communicate with clients and partners, and how workers interact with their peers. By understanding and sharing company values, employers can make better decisions that reflect the priorities of the business.
According to a study by Deloitte, a company's purpose and mission impact corporate confidence as well, as indicated by the results of this study.
Nearly half of all executives (47%) say that they can identify with their company's purpose, while only 30% of employees feel the same way.

A whopping 44% of executives believe that exemplary leadership involves setting an example that lives and breathes the company's purpose - but only 25% of employees share this belief.

41% of executives believe that a company's purpose plays a significant role in major corporate decisions, whereas only 28% of employees feel the same way.

38% of leaders claim that their company's purpose is communicated clearly and openly to all, but only 31% of employees actually think this is the case.
Ultimately, teaching your employees about the company's purpose, mission, and vision takes time and patience. It's a gradual process, but when done correctly, it has numerous benefits for employers. Creating a sense of purpose for your employees allows you to see numerous benefits in the long run such as a more committed workforce and less employee turnover.
Social Intranet Software that Encourages Employee Communication
Finally, a Better Intranet Experience Your Employees Will Love.
Learn More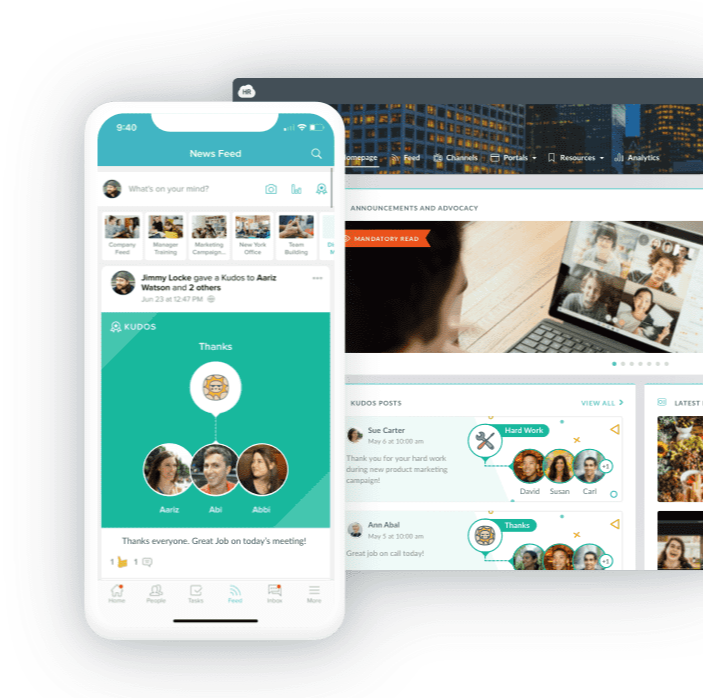 Maintain Transparent Communication Channels
Many employees feel reluctant to share their concerns and opinions with their managers or peers, either due to a perception that their managers don't pay much attention to them or maybe they tried earlier but no action was taken by the leadership. Encouraging employees to share their concerns with leaders has its own benefits.
Practicing reflective listening helps managers to understand the message, through attentive communication.

Making employees understand they are respected helps them to respect you back and this is an employee engagement strategy based on common sense.

Acknowledging employee views is a way of recognizing a diverse range of ideas and respecting what they say, even though in the end you may still agree to disagree.

Seeking employee's inputs actively helps to boost job satisfaction levels.
A research study analyzed communication between employers and employees and its impact on engagement levels. The findings supported the general definition of engagement as a sense of shared responsibility between both supervisors and employees, proving that establishing communication with your employees has a wide range of benefits and can work wonders for a company's employee engagement levels.
"Our staff has praised the increased communications level Workmates delivers. We use it to communicate important project matters and give staff specific 'kudos' or even recognize their birthdays. More importantly, we use Workmates to clarify important project details that needed rapid dissemination among the entire team."
Christopher Baggott
Chief Executive Officerator of Medlinks Cost Containment, Inc. and Medlinks Staffing, LLC.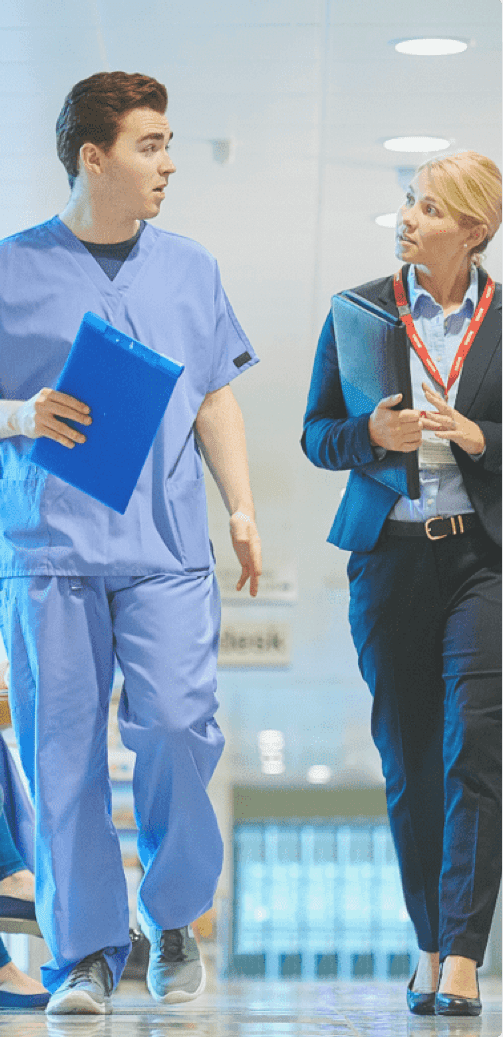 Create Conducive Working Conditions
While expecting high performance from employees by an organization is quite natural, it is also equally important to provide necessary conditions for employees to do their best, by supporting them in any way you can. You can encourage positive and healthy competition at workplace, show zero tolerance for toxic behavior, maintain a clean and healthy workplace ambiance and create supportive teams. One way to support your workforce is by encouraging them to focus on things that are already good in their lives.
According to a consultant, Stephanie Pollack, a visible change is possible when employees are encouraged to know more about the benefits of gratitude and become aware of good things already existing in their lives. Showing gratitude has a plethora of benefits that range from reducing stress to making people feel better about themselves. It's important to build a culture of appreciation in your company so that employees feel comfortable expressing gratitude to one another and also feel appreciated in their jobs. This will not only lead to employees appreciating their jobs and coworkers more, but it will also help them appreciate themselves on a whole new level. Creating a grateful environment takes time, but it's worth it to see the positive transformation it can have on your organization as a whole.
Create Space for Fun & Happiness
Workers who are content with their jobs are more likely to be motivated, productive, and engaged than those who are unhappy with their work. And happiness usually comes with having fun. However, this doesn't mean that employees should neglect their tasks or ignore deadlines. Learning how to balance work and play is key to being successful in both areas.
Employees should get the chance to do fun stuff to uplift their moods and refresh their minds and thoughts. This will make them more productive while handling their daily tasks. This can be in the form of having lunch together, organizing joke sessions, quizzes, celebrating employee milestones and birthdays, hosting parties, sports activities, recreational outings, and so on. According to a study "Finding Fun in Work: The Effect of Workplace Fun on Taking Charge and Job Engagement", having fun in the workplace motivates employees in a positive way improving their job satisfaction levels, productivity, commitment, energy, and creativity. It also helps to reduce anxiety, turnover, stress, and absenteeism.
Conclusion
There is no one-size-fits-all approach to improving employee engagement in the workplace. You can employ one or more of these strategies based on case studies and see what works best for you and your workforce. Creating a nurturing and fun-filled productive place can make a great difference for your company and its growth in the years to come.
Author Bio:
This article is written by a marketing team member at HR Cloud. HR Cloud is a leading provider of proven HR solutions, including recruiting, onboarding, employee communications & engagement, and rewards & recognition. Our user-friendly software increases employee productivity, delivers time and cost savings, and minimizes compliance risk.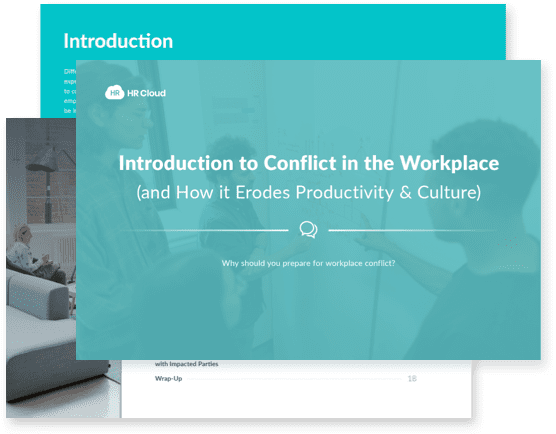 Keep Reading
Why is Internal Video content Important for Staff Morale?
For most office-based employees, "work" no longer represents a physical location. In
Best Tools for Engaging Remote or Hybrid Workforce
Covid-19 permanently altered the workplace. As we reach the post-pandemic age, many
Write for the HR Cloud Blog!
Join so many other talented HR professionals by contributing to the HR Cloud blog. To learn more, view our blog guidelines now.
Like What You Hear?
We'd love to chat with you more about how HR Cloud can support your business's HR needs.