What is a Workflow and Why Do You Need It?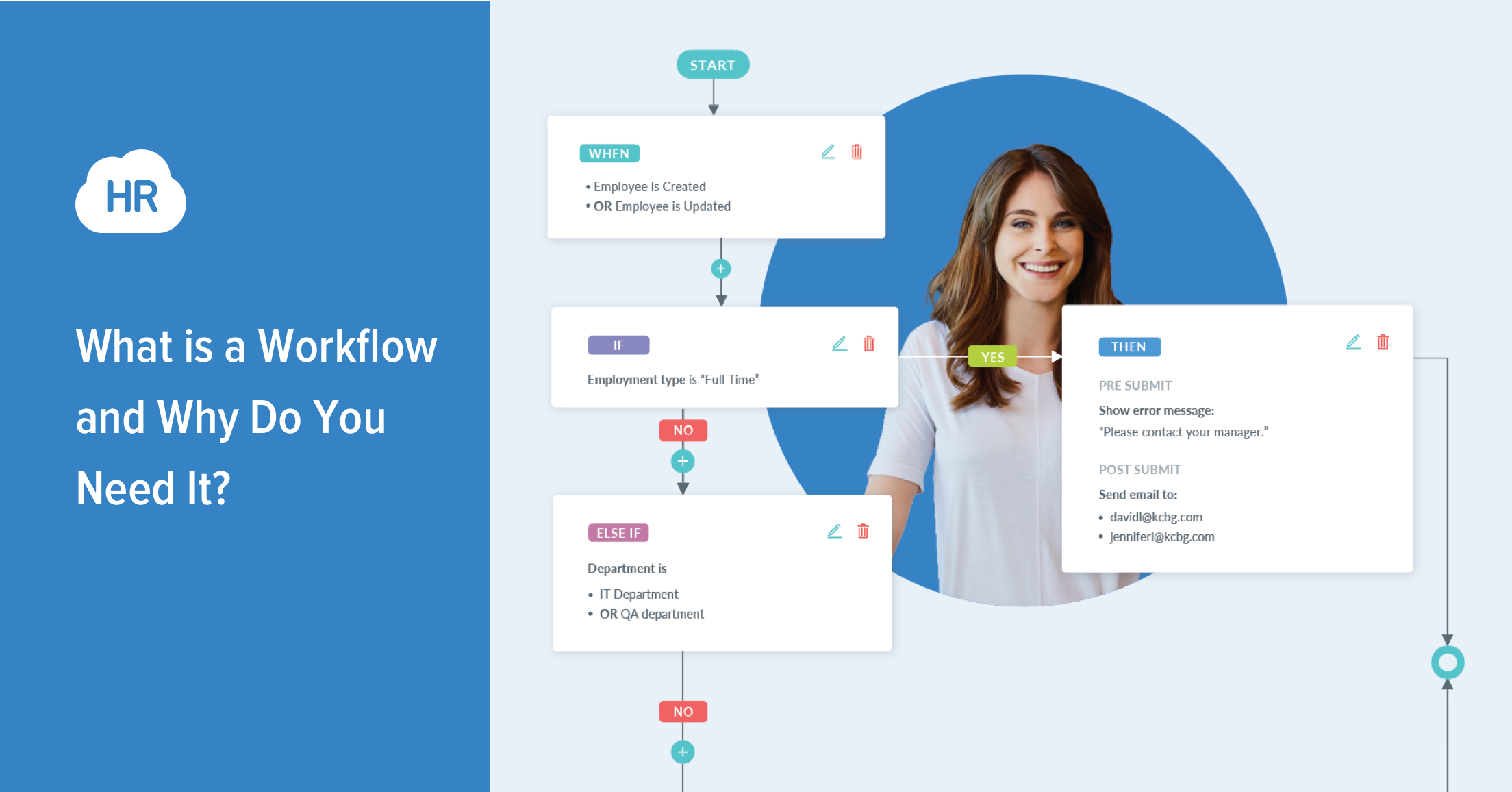 Are you still using a paper-based to-do list or project management system? Do you have a hard time staying up-to-date on your employee's work in real-time? Did you know that 85% of employees aren't engaged at work, costing billions of dollars in lost productivity?
The experts agree this is due in large part to mismanagement.
So, how can you improve your management skills and increase employee engagement? The answer is simple: you need automated workflows. But, what is a workflow?
Don't worry if you don't know, as we're here to help you. Keep reading to learn everything you need to know about workflows and how to create them so you can stay competitive in your industry.
Who Needs a Workflow Tool?
If you have a team working together on any project, you need a workflow process. This allows everyone on your team to know what's expected of them and when. By using an automated workflow management software, you take yourself out of the equation when it comes to micromanaging your team.
This gives everyone the autonomy to plan their schedules and ensure their work is done on time for the next person in the workflow process.
Project management can be overwhelming and complicated, but when you create streamlined business processes that are followed every time, you create a simplified plan. This allows everyone on your team to see the plan and know when they need to complete their part.
So, if you have a team that has problems with task management, then you need to create a workflow. However, you might be asking, what is a workflow? We answer that next.
What Is a Workflow?
A workflow is a system or series of steps you need to take if you create a product, provide a service, or complete a repeatable task or project. Each time you or your team needs to work on this project or create this product, they need to know exactly what steps to complete and in what order.
Your workflow management systems give this to them. It also allows you to duplicate yourself because you will no longer have to guide your team through the creation process. Everyone can see the series of steps required and where you are in the process.
Workflow automation is a system you create to outline the process your team needs to follow every time they complete a certain project. For your web developers, this could be a workflow outlining client onboarding for each new project. For your accounting department, this could include a business workflow for both accounts payable and receivable.
For your HR team, this can include employee onboarding or employee vacation requests, for example. Every time your company hires a new employee, there are certain forms that need to be filled out and education that needs to be completed. Does everyone on your team know what these are and what they need to do?
If not, then you need to create this system for them, so you can stop micromanaging and get back to working on your business instead. So, a workflow is a system or process consisting of the exact steps for each time you work on a project or create a product.
Why You Need to Create Automated Processes for Your Business
You have a business to run, and you have many items on your to-do list already. And yet, here we are telling you that you need to take the time to make a checklist; it might sound redundant.
But it's vital to running an efficient and streamlined company. Don't rely on a list in your head. This does two things:
It creates an environment in which you're required to be present and involved in every project

It leaves too much room for human error if you forget a step or can't remember if you've done it already and have to go back and check
You don't want to risk either one of these scenarios for your business. You want to improve productivity. You want to create a business that allows you to be elsewhere working on your business. This empowers your team to do the work themselves.
Let's say you run a managed IT services company. Every month you run certain processes and create reports for each of your clients. You must have a workflow created so everyone knows what needs to be done and where they can help.
And for example, let's say your IT firm also offers a service to create new websites or apps for businesses. Creating a website or app is a long process with many steps. So, again, you need a checklist to ensure that nothing is forgotten.
This is the basis for what a workflow is, so now let's show why they're important.
By having a checklist they follow every time, they never need to wonder if they're doing the right thing or in the right order. Additionally, as other team members come into the project mid-way, everyone can instantly see what's already been completed and where they can help with the next step.
How to Create a Workflow
A good workflow not only tells your team what to do and when, but it also shows them the exact steps, or best practices, as outlined by senior management. It also helps management to see where the backlog can become a problem or where deficiencies in productivity may lie.
That's all well and good; you know that you need to create workflows, but how? We've created a process workflow to help you create them for your own business.
1. Start With the End in Mind
The best place to start is to know what your end goal is. This will ensure that at the end of the workflow, you've created the product or delivered the service as desired by the client or customer. So before you start outlining the steps, take the time to clearly define the finished product.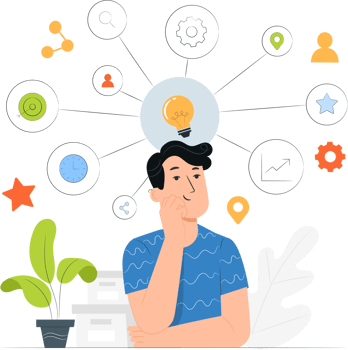 2. Brainstorm the Steps
Next, you'll start to brainstorm the necessary steps to get from the beginning of your project to the final deliverable. Then map out each step in order; you can do this using an ideal model knowing that, in reality, it won't always be so neat and tidy.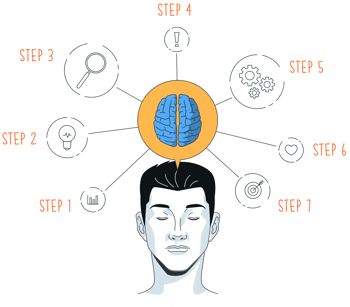 3. Identify Resources Needed
This is where you'll start to look at the details for each step in your brainstorming process. What will you and your team need to complete each step in your workflow? Who will complete each step in your workflow?
Resources needed can include more employees if there is a bottleneck, more money if there is a budget, and more time if there is a tight deadline.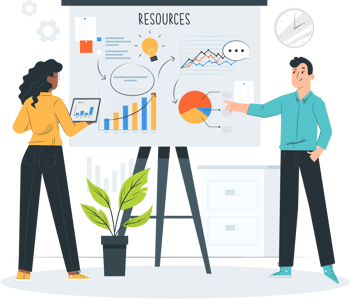 4. Determine Ownership and Provide Training
Once you know the basic structure of your workflow and the resources necessary, you need to determine who will be responsible for each step. By clearly defining who the stakeholders are in the process, you don't have to worry about delegating or waiting for someone to pick up a project.
Everyone knows what is expected of them and when. Clarity is key in this step. Everyone must be on the same page in order for automated workflows to flow seamlessly.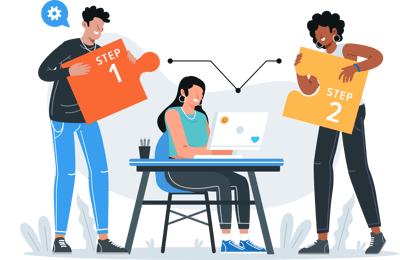 5. Test and Tweak Each Process
Continually work through your business process management and work to improve productivity. Talk with everyone on your team and find out where their concerns or problems are. This allows you to define a problem and then start working to solve any issues that could be causing inefficiencies in your approval workflow.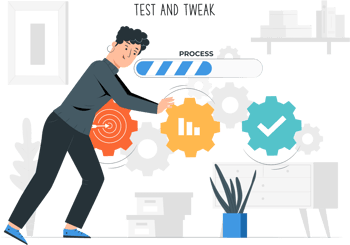 A Common Workflow Example
Each time you hire someone new, are you sure they have all the information they need to succeed? Does each manager in your company follow the same process, or do they have their own way of doing things?
With a uniform workflow, you don't have to worry about these scenarios. Instead, you know that every employee has what they need to succeed and that it's consistent across your company.
Here is an example of an onboarding workflow your HR team could follow each time:
Send an immediate automatic email to every new hire with the history and culture of your company

Send an automatic email the day before every new hire's first day with pertinent information about their first day and where they need to go

IT sets up their workspace before their first day with all the equipment they need to do their job

First-day tour of the building or campus to ensure they feel comfortable and know where to go

Share company goals and position benefits on the first day

Have the first week, the first month, and first 90 days checklist available so everyone knows what is expected of them
With this in place, you know the process you need to follow every time you hire someone new. And if you outsource any or all of these steps to your team, they know the process they need to follow. This is what a streamlined and efficient workflow looks like for your team.
Now, you don't need to wonder if you're creating a workflow that will help or hinder your team. You know that you've followed the steps to create a system anyone can use at any time without you holding their hand or following up on whether or not it was done.
Stop Wondering and Start Building Your Workflows Today
This article has covered a monster topic and will change the way you run your business. If you follow each of the steps listed, you will see not only an increase in productivity but an increase in engagement as well.
At the outset, we shared a shocking statistic, that the majority of workers by far aren't engaged in their jobs. But, when you empower your employees with clearly defined workflows and systematized processes, then you can put them back in the driver seats of their own careers.
Now you don't have to wonder what is a workflow, instead you know how to create them and the power they will give to your business and team members. To learn more, watch our video or request a free demo, so you can see how creating automated forms and workflows can transform your business.
About Author: This article is written by a marketing team member at HR Cloud. HR Cloud is a leading provider of proven HR solutions, including recruiting, onboarding, employee communications & engagement, and rewards & recognition. Our user-friendly software increases employee productivity, delivers time and cost savings, and minimizes compliance risk.
Keep Reading
Why Is It So Important To Focus On Employee Retention In 2021?
After many months of frustrating lockdown restrictions and corporate struggles, the
How to Keep Candidates Engaged Through the Hiring Process?
Keeping candidates engaged throughout the hiring process is much more challenging than
Write for the HR Cloud Blog!
Join so many other talented HR professionals by contributing to the HR Cloud blog. To learn more, view our blog guidelines now.
Like What You Hear?
We'd love to chat with you more about how HR Cloud can support your business's HR needs.