What Is An Employee Vacation Tracker Software and Why You Should Have One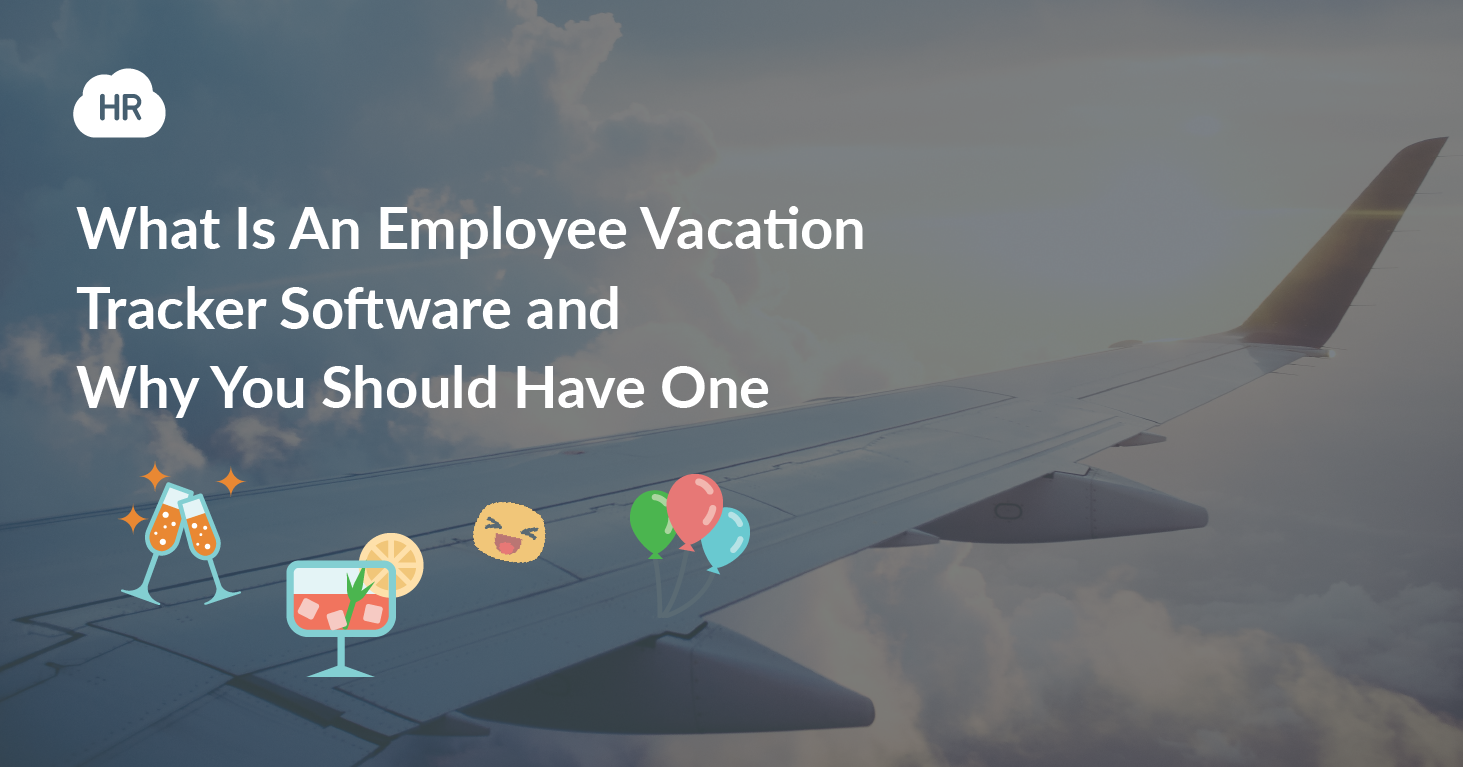 Are you still tracking employees' time off manually using Excel? This must be a dreadful task, especially when it's your busiest season and several staff members "decide" to fall ill or go on vacation at the worst timing.
Some managers may think that tracking attendance and sick leaves are a part of micromanagement. However, once they see how employees' schedules, days off, vacations, etc. can overlap, leaving the company without its workforce, they seek help.
Gladly, there's software for seemingly anything nowadays, and PTO (paid time off/personal time off) trackers are on the rise!
What's an Employee Vacation Tracker Software?
Many companies still use old-school methods of tracking, not realizing there's a special software for it that will plan vacations, detect overlaps, and track sick leaves.
No more lengthy email threads, confusing papers, error-filled Excel files. We live in the age of technology, and it's time to make use of it. Employee vacation tracker software offers convenient holiday management, becoming a treasure for the HR department.
The benefit such programs are most loved for is automation. You don't risk making mistakes or spending hours trying to systemize data. The program can do it in a minute, providing a smooth workflow, easy decisions on employee requests, and a chance to focus on tasks that need your full attention.
Why Outdated Methods Are Used?
If you find familiar steps on the following list, it's time for an upgrade:
Manually checking employees' eligibility for a vacation since they don't have access to this data;

Keeping in touch with supervisors to make sure the person asking for time off isn't involved in large projects that are due very soon;

Diving into the Excel planner of the office, looking if several people have their time off requests overlapping;

Trying to manage the planner in a way that there are no days with many people absent from the workplace.
Eventually, all these actions will distract you from prioritized tasks, lowering productivity and, let's be honest, leaving you annoyed for the rest of the day. Moreover, there are other, more serious consequences:
Increased businesses vulnerability to conflicts and legal actions by employees;

Risk of high fines for committing requests via emails or verbal conversations without clear confirmation and errors in data;

Multiple mistakes due to the human factor, Excel errors, etc.
Basically, anything that concerns finances has to be documented in a clear, professional way. And it's frustrating that many companies don't take vacations and sick leaves as financial factors.
Benefits of Employee Vacation Tracking Software
The benefits of this type of software are mentioned on TOP lists, career sites, professional career blogs, etc. The programs offer:
High flexibility.

PTO request templates are accessible online, so every employee can apply anytime, anywhere. This is a huge perk for companies that have remote workers (which is a common case due to the pandemic) or several offices in different cities. Plus, there's no complex paperwork involved.

Time and power management.

Feeling powerless is common for insecure people if they don't have at least a bit of control. Giving access to such an important aspect of work as vacation planning will empower each employee. Besides, this will improve time management for the HR department, enabling it to focus on other activities.

Transparency.

A high-quality tracker offers clear data on used vacation days and the remaining ones for both managers and employees. This contributes to equality and self-worth, as well as overall company transparency.

Fewer payment mishaps.

The human factor should never be neglected. Everyone gets exhausted from time to time, and having one employee get a large error in their payment will result in unpleasant consequences for the department and the business.

Commitment proof.

Every company should be concerned about its reputation. Attention to work-life balance shows your loyalty and understanding towards employees. And having a piece of professional HR software that automatically manages this aspect is a sign of your credibility.

Improved decision-making.

By reading reports on attendance and sick leave requests, you will see the efficiency of every employee and the teams they comprise. This will help you make informed decisions, and HR won't need days to gather data to make those reports. The software does it in seconds.
The list can go on with smaller benefits that combine into a loyal work system aimed at comfort and efficiency.
The Cost of Vacation Tracker Software
The pricing for PTO tracking software can be:
Permanent.
This means you pay once for the software and can use it, benefiting from regular updates and tech support. The pro is saving money you would otherwise spend on a subscription. The con is that the upfront fee is usually quite costly, if we're talking about a high-end program. This type of pricing is popular among companies that have to host the software on their server. Keep in mind that additional features may require monthly payments.

Subscription.
A subscription provides the ability to use software for a certain period of time. The most popular offers come on a monthly basis or annually. This type of pricing is popular among cloud-based PTO trackers or software-as-a-service (SaaS). Your employees can access it anytime and you don't need a server to host it. This eliminates a lot of difficulties, but, depending on how long you'll be using the software, the total investment will be larger. There are two kinds of subscriptions:

Monthly/annual flat fee.
You pay a flat fee for the program, no matter how many features you use or how many employees have access to the app. It's usually around $20 per month.

Fee per employee.
A more frequent tactic, this one charges a certain fee (for example, $5) for every worker you have.
The choice depends on the particular software you plan to use, the needs of the company, the number of employees, the features needed for work-to-life balance optimization.
Look for a Proper Vacation Tracker
Going for just any tracker may not result in significant improvements. Get software that:
Is easy to use for people of any age and background;

Enables everyone to track the progress of their requests;

Has a responsive design suitable for both desktop and smartphone/tablet use;

Alerts on any sudden changes to the system (unusual requests, approved request cancellation, etc.);

Allows for customization according to your company's policies and time-off rules;

Calculates and creates reports on-demand automatically;

Can import and export data to other business programs, etc.
Fortunately, there are plenty of options, so it's not difficult to find software that will fit all your requirements. Additionally, consider updating your PTO policies and make them more suitable for modern times, especially during the pandemic.
What PTO Policy Changes Are Relevant?
Changing policies to more loyal ones towards your employees is vital for improving their morale and reducing turnover. Nowadays, more and more companies become flexible and offer more freedom to their teams. The priority shifts from just working from 9 am to 5 pm to the results of that work.
There are two major trends for you to choose for the global change.
Flexible Work Arrangements (FWAs)
Due to the pandemic, remote working and flexible hours have become essential. Many people set an opportunity to work from home at least a couple days a week as one of the top requirements. 9-to-5 jobs aren't relevant anymore in most industries, so maybe it's time to adopt flexible work arrangements.
A vacation tracking software plays a key role in this case. By giving employees the access to the program, you allow them to check in and out every day if it's impossible to calculate the number of working hours in another way.
Many apps also allow for individual rules for every team or employee, encouraging an individual approach to every person's situation.
Unlimited PTO
Unlimited vacation is another trend many progressive businesses adopt. It offers as many days off as necessary for every employee. There are several conditions, though:
The quality of work should remain at the same level;

All projects have to be finished before the deadline;

Manager's approval is needed anyway.
Basically, your departments can work 2 weeks in a month as efficiently as they would coming to the office Monday to Friday every week. It works for many result-oriented companies.
It's wise to test the system of your choice first to make sure it's beneficial for the business. Even with unlimited PTO, you should track how much time employees spend working on the project to know if it's worth it.
To Summarize
The combination of new loyal policies and tech support of the HR department ensures pleasant relations with employees. It improves worker morale, allows for proper focus on top-priority tasks, and adds other benefits of automation.
The choice of software should be informed and based on the needs of your company. By doing research before buying one-time or getting a subscription, you ensure adequate spending and sufficient functionality suitable for your case.
About Author: This article is written by a marketing team member at HR Cloud. HR Cloud is a leading provider of proven HR solutions, including recruiting, onboarding, employee communications & engagement, and rewards & recognition. Our user-friendly software increases employee productivity, delivers time and cost savings, and minimizes compliance risk.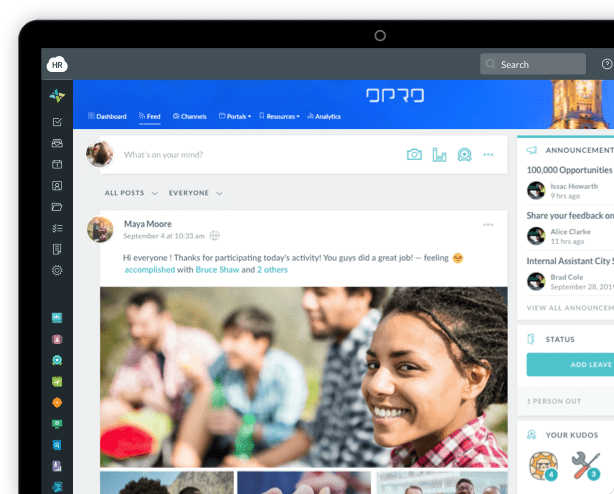 Keep Reading
Why do New Age Working Models demand a Huge Focus on Employee Engagement?
An organization is nothing without its employees. Hence, handling them with care is the
How to Develop and Sustain Employee Engagement
Organizations have discovered that customer satisfaction makes clients stay, but their
Write for the HR Cloud Blog!
Join so many other talented HR professionals by contributing to the HR Cloud blog. To learn more, view our blog guidelines now.
Like What You Hear?
We'd love to chat with you more about how HR Cloud can support your business's HR needs.