6 Human Resource Skills that Boost Employee Engagement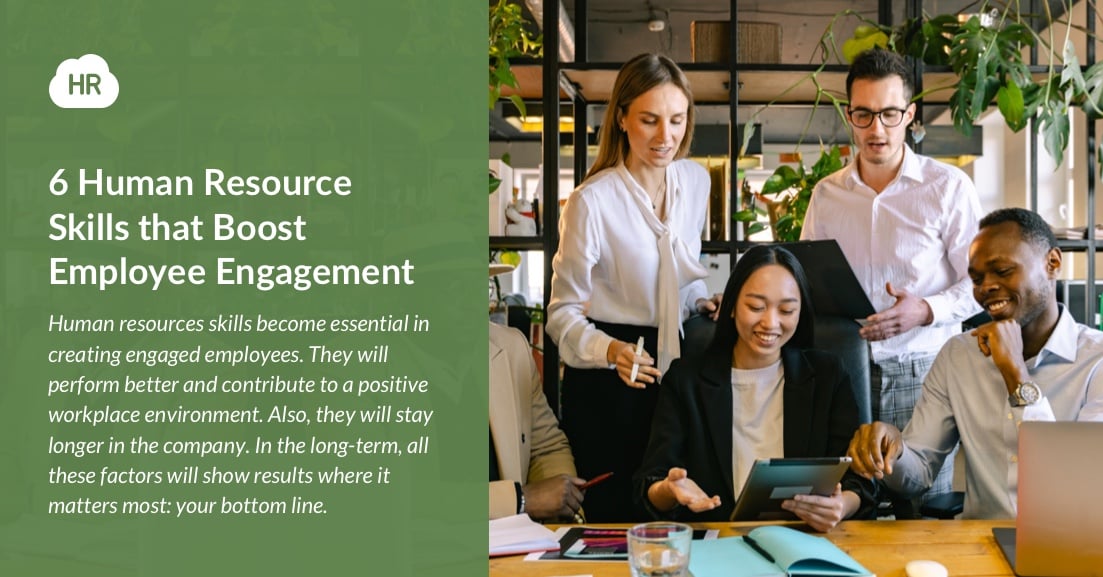 A modern business relies on the commitment and engagement of its human resources to thrive. Human resources skills become essential in creating engaged employees. They will perform better and contribute to a positive workplace environment. Also, they will stay longer in the company. In the long-term, all these factors will show results where it matters most: your bottom line.
Don't believe me? Look at the statistics.
Disengaged and unmotivated employees cost businesses anywhere between $450 and $550 billion each year! That statistic alone should motivate any organization to take employee engagement seriously.
HR departments should, therefore, have an employee engagement strategy as a core pillar. Besides, without employee engagement, there's no unity of purpose. Without purpose, it's difficult to achieve set business goals.
The article will discuss a few ways to boost employee engagement. Let's dive in!
Paying Attention to the Little Things
HR managers need to pay attention to surrounding details. Knowing what is happening within the workspace can help them plan and avoid unfavorable working conditions. Paying attention to detail extends to areas such as the recruitment process.
When hiring for a position, it should be more than just about the qualifications. Let's say you've found the perfect candidate that can help implement your SaaS marketing plan to a T - nice! But, does the prospect really complement your company culture?
You see, a wrong hire can negatively affect the morale and productivity of the whole team. Knowing hiring skills will help HR managers bring in the right talent. This will lead to higher long-term employee engagement. But, it would be even better if they bring in qualified candidates that also align with the company culture and values.
Human resources skills in relationship management between employees and supervisors are also critical. Every workplace relies on collaboration. Therefore, it's important to pay attention to how these relationships are formed and maintained. Employees (as peers) should be able to complement each other. Supervisors and subordinates should have a respectful working relationship.
When a human resources manager knows the different dynamics within the organization, they can help maintain healthy relationships between different hierarchy levels. As a result, team members will be happy, motivated, and more engaged with their colleagues.
Improving the onboarding experience
One of the biggest challenges companies face today is retaining their top talent after hiring them. That could be attributed partly to the mindset that a signed contract guarantees a new employee's loyalty to the company—failure to retain top talent results in higher hiring and training costs.
A positive onboarding experience is needed in every workplace. More so nowadays, when we have hybrid working environments. New employees need to adjust and settle in. It's important to have human resources skills that make new hires feel comfortable in the workplace. That will improve their confidence and encourage them to be more productive.
HR managers should be continuously looking to improve the onboarding experience. Onboarding new employees at a company should be a strategic process. It should ensure that the new hire has all the tools to perform their job correctly. They should confirm that they can operate the CRM, shift management software, and other tools used by the organization. But of course, the onboarding experience is more than just initial training.

Employee-Centric Engagement, Internal
Communications, and Recognition
Learn More about Workmates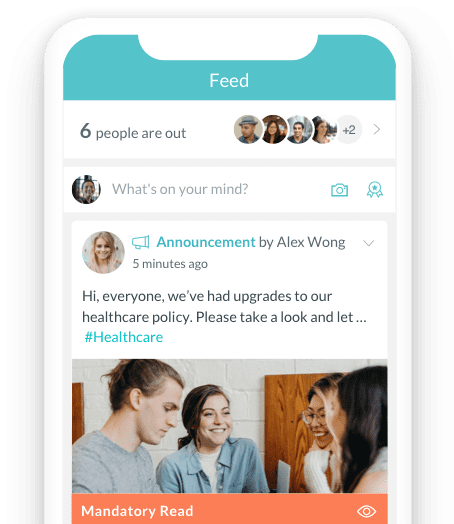 The basic foundation of a positive onboarding experience includes regular extensive training, relationship building, and hands-on support. It also involves day to day check-ins with new hires to determine how they adjust to their working environment. A business that takes good care of its new hires this way will attract and retain top talent.
It's a win win. There's a clear business and employee benefit. That's why it's worth going the extra mile.
A negative onboarding process, or none at all, will make an employee feel lost. They will also lack motivation or feel unprepared to perform in their new role. HR managers should ensure that a new hire gets a positive experience from day one. That's essential if you're serious about improving employee engagement.
Redesigning the compensation and benefits strategy
Money is why most people wake up to go to work, but it is not everything. Good human resource skills understand that it takes more than salaries and bonuses to retain your top talents. The best HR managers are always considering new ways to compensate employees better. It is important to show employees how valuable they are to maintain high employee performance.
HR managers should consider rewarding employees for applying their skills in areas over and above their job descriptions. Over the years, employees have gradually realized their leverage on compensation. This has led to more prospective employees researching a company's benefits and perks before making important career choices.
HR managers with requisite human resources skills will drive their companies towards offering appealing and modern benefits and perks. This way, they don't only attract top talent, but they retain it as well.
Health and wellness programs have also become an integral part of compensation strategies. For example, given the changes that came with the pandemic, companies are moving towards helping their employees cope with these changes and have adjusted their benefits strategies accordingly. For example, more companies now offer remote mental health services to their employees.
HR managers should ask for input from the employees to craft a tailored compensation strategy that also considers the work life balance. It's essential to have such conversations in the workplace. When done well, the compensation strategy is a way of nurturing trust in the workplace. It will boost employee performance.
If a top-performing employee is into photography as a hobby, for instance, you can reward them with a gift card from Shotkit. Such a personalized reward shows that the HR manager knows the team well. Employees will want to stay on if they know they are valued within the company.
To remain competitive, HR managers should also consider market trends on compensation.
Promoting professional development
Any company will grow as far as its employees are willing to grow. If employees are not motivated to learn and develop, then the business will stagnate. Professional growth helps employees find new ways of doing things and opens them up to new opportunities within your business.
Companies can build tailored learning and development models to enhance human resources skills. By analyzing and addressing training needs, they can create new business capabilities.
HR managers should be invested in the professional development of employees. Professional growth is essential, and it gives the employees a sense of community and progression. If employees feel stuck in a dead-end job, your learning and development team should help them identify skills that will help them proceed to the next level.
By promoting professional development, HR managers can keep employees engaged. That creates a win-win situation. That can also lead to new opportunities for the business or increased credibility among clients. You can ensure professional development through a mentorship program and seminars. Companies may also bring in external providers for training or reimburse employees for completing certification courses.
While an HR manager can take care of the professional development needs of a small company, larger businesses require a more focused approach to learning by creating dedicated learning and development teams. These teams create standardized training modules for soft skills or new hire orientation and partner with internal or outside experts in developing more technical learning content. Avoid the latest buzzwords and focus on developing resources that benefit the long term development of the team.
Ask the employees what professional development programs they are interested in. Build on that employee feedback to deliver opportunities for employees that will motivate instead of burden them.
Also, consider employees' schedules to avoid burnout and distractions. The learning process should be exciting.

A New Way to Manage
Frontline Workers and Remote Teams
Learn More about HR Cloud

®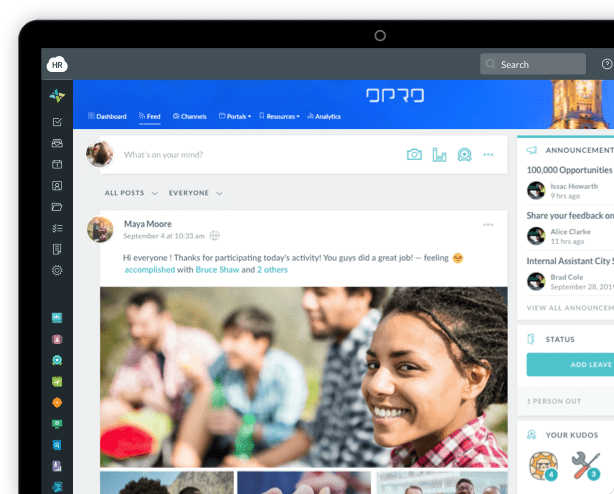 Demonstrating strong leadership qualities
Leaders should be able to motivate and inspire instead of causing fear or stifling growth. Not everyone can lead, but those chosen to lead should do a great job. Good HR managers should show strong leadership qualities that promote growth and development.
There is no set template on how to be a leader, but the overarching mission is to make good decisions for both the employees and the business. Strong leaders show empathy. They make rational decisions and listen.
HR professionals act as mediators within a company. Therefore, they have to attend to everyone, ensuring that all grievances are addressed. That requires strong leadership qualities such as empathy, active listening, and conflict resolution.
Employees should be confident that managers have their best interests at heart. These human resource skills go a long way in keeping employees engaged at work. Employees will also want to be associated with leaders that inspire them to do better.
HR managers must constantly work on the leadership styles they want to adopt. They should demonstrate the company's mission and vision in their interactions with employees.
They establish trust
Trust is knowing that someone will deliver what they promised. Employees won't want to be part of the company vision if they cannot trust the management. If there is no trust between employees and managers, nothing gets done. Lack of trust generally leads to a toxic work environment.
A good starting point in building trust in the company is to employ an open-door policy. This policy means that the door to senior management is always open for employees to talk. This policy builds communication between managers and employees. Ultimately, this leads to trust within the company. HR managers should train the executive staff on how the open door policy works.
An open-door policy provides:
The platform for managers to appreciate what is happening between employees.

Any early warning system for any issues lurking on the surface within the company.

Space to have healthy discussions and criticism.

A channel where information does not only move one way (top to bottom).
Without trust, employees will become afraid to execute their duties. They will be afraid to share ideas, make mistakes, or air out their opinions. Such a crippling work environment will lead to employees wanting to leave.
HR managers should build and maintain trust. They should guard against rumors and bias, which can break trust. They should be aware that trust is easy to break and hard to build. Managers should be able to trust employees to do their job well without micromanaging. Employees should be able to trust managers to make the right decisions for the business.
Lack of trust also hampers innovation and overall company growth.
Bottom Line
Employee engagement is one of the major contributing factors to a company's success. High engagement matters. Without employee engagement, employees will leave. Without the right talent, no company can achieve its business goals. A well-executed employee engagement plan will ensure a company stays ahead of its competitors.
Your company can only nurture employee engagement if HR managers put the required building blocks in place. They should be equipped with the right human resource skills to create workplaces that attract and retain talent. The ability to retain talent will lead to less turnover. That means that HR managers can help their companies to save money and help them on the road to success.
About Author:
Nico is the founder of Crunch Marketing. The company works with enterprise SaaS clients, helping them scale lead generation globally across EMEA, APAC, and other regions.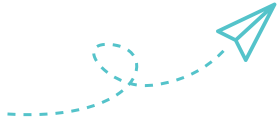 If you enjoyed this post, sign up for a
Free Trial

of our software!
Keep Reading
What are the Levels of Employee Engagement
In today's fiercely competitive market, employee engagement has evolved into a
7 HR Strategies for Improving Employee Onboarding
Write for the HR Cloud Blog!
Join so many other talented HR professionals by contributing to the HR Cloud blog. To learn more, view our blog guidelines now.
Like What You Hear?
We'd love to chat with you more about how HR Cloud can support your business's HR needs.