Employee Experience in the New Normal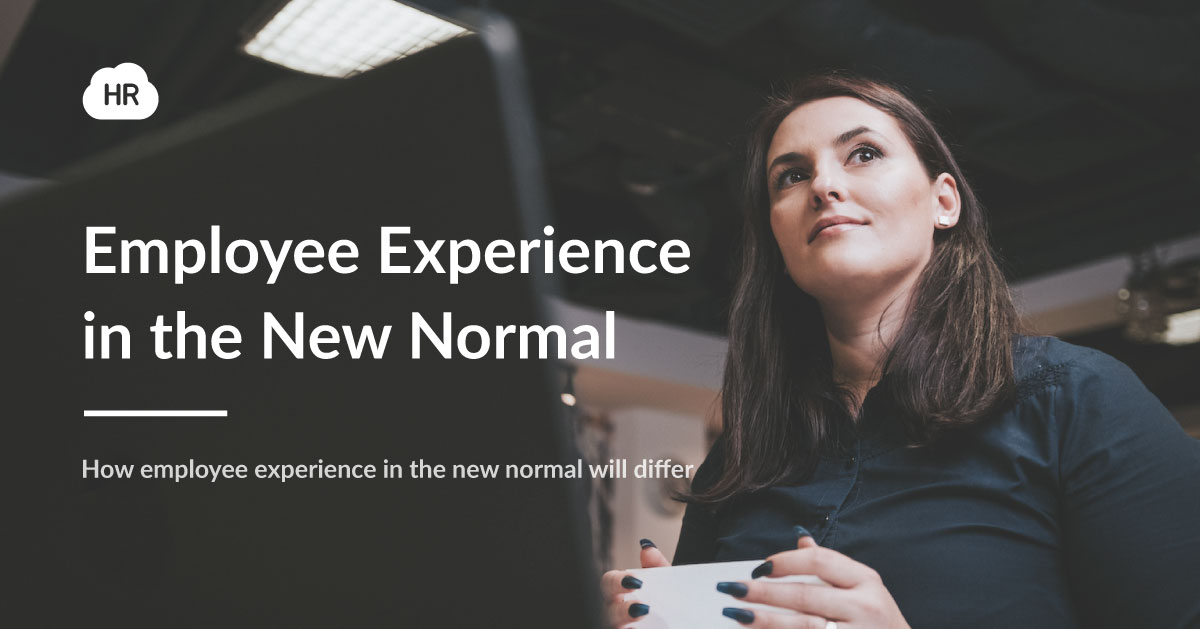 The COVID-19 pandemic drastically upended everyday life, causing prolonged physical isolation from loved ones, extra-vigilant cleaning routines, and mask-wearing practices as people did their best to follow health and safety procedures and stay protected from a deadly virus.
Even with vaccines now available, it could be a while before things return to relative normalcy. That reality led many people to say modern society must adjust to a new normal. What might that mean for the employee experience moving forward?
Different Desk Configurations and Safeguards
As kids gradually returned to school after transitioning to remote learning, many found the classrooms looked different than they remembered. School administrators often placed desks at least six feet apart to support social distancing. Some also installed plastic shields so teachers and students could remove their masks. Workplaces will introduce some of the same measures. They might even use entirely new desks.
For example, Nissan recently debuted the NV350 Caravan Office Pod. It's a van with a cargo area that converts into a workspace. The automobile's interior features a desk, office chair, and electrical outlets. That vehicle could work well if a company hires a short-term consultant or other service provider but does not have the interior space to safely accommodate them while they work.
Moreover, MojoDome announced its MojoDesk. That product features a retractable privacy shield surrounding the top and sides of a person at a standing desk. The company initially provided the product as a solution for having professional-sounding phone calls in noisy offices. However, besides helping block sounds, the product's design could reduce germ spread.
If an office had an open plan before COVID-19, a business leader might decide this is the most cost-effective way to redesign without substantial remodeling.
The employee experience in the new normal may also avoid hot-desking, which lets any worker use designated unoccupied workspaces. Government guidance from the United Kingdom advises against the practice. Additionally, hygiene experts warn that hot-desking makes it more challenging to track and stop infection spread.
A Permanent Departure From a Shared Workplace
During the early days of the pandemic, HR teams quickly realized that the safest solution was to have people work from home whenever possible. Activities that ordinarily occurred in offices, such as onboarding, team huddles, and educational talks scheduled at offices during lunch breaks happened remotely.
People who got new jobs during the pandemic didn't always head into offices for interviews, either. Human resources managers began more frequently using video-based meeting tools to screen candidates. Those who received offers often stayed at home to work rather than getting acquainted with new office spaces.
These emerging realities have also forced decision-makers to evaluate the need for massive physical offices. Were they still necessary, especially in high-rent areas? David Corns is the managing director of the San Francisco branch of global marketing and advertising agency R/GA. After discussing the matter with fellow directors at the firm's other locations, he pulled out of the property's lease agreement and transitioned to an entirely virtual San Francisco office.
Six months after the pandemic disrupted most of the world, the company's employee experience team polled the collective 1,600-member worldwide workforce to learn how people felt about remote working. Many workers liked it and found they could easily stay on task. Only 7% of people said they got less done while at home, while 30% of supervisors reported increased productivity from teams.
Next, a set of surveys conducted in June and July of 2020 asked R/GA employees to envision the post-COVID-19 office. Most people preferred returning to a physical space for 1-3 days per week rather than following the previous five-day schedule. Also, major companies including Microsoft, Twitter, and Spotify recently started letting employees work from home permanently if desired. That's more evidence people view office space differently and perhaps as non-essential.
New Specifics Written Into Contracts
The COVID-19 pandemic wreaked havoc in industries where companies often hire workers on contract to fulfill short-term obligations. For example, Boston's mayor halted most construction during the pandemic, affecting billions of dollars' worth of projects and leaving thousands of workers without jobs to do.
The novel coronavirus also introduced new situations where one or many parties may wish to terminate their contracts due to challenges caused by the global health threat.
These incidents made company leaders think differently about the legal ramifications of future pandemics or other circumstances that could affect how work gets done. For example, a business leader may decide it's more sensible to hire people on a short-term contract first, using the associated time to see if circumstances improve in hard-hit industries.
Contracts will spell out employer-employee obligations during long-term work-from-home scenarios, too. For example, must a worker start their day at the same time throughout the week, or does flexibility exist? If an employee spills coffee on their laptop that doubled as a work machine, who pays for a replacement? Must an employee meet minimum internet speed requirements to receive permission for remote work? Will an employer use a performance management tool to monitor a worker's output?
Clarifying those stipulations in contracts improves the employee experience by minimizing doubt. It could also show the way forward if things don't turn out as planned with the work environment. Perhaps a worker signed a six-month contract for a remote position. They may realize three months later that their abode doesn't let them stay productive due to noisy kids, cramped spaces, or another reason. Could they come into an office or use a coworking space for the remaining three months?

Employee-Centric Engagement, Internal
Communications, and Recognition
Start Free Trial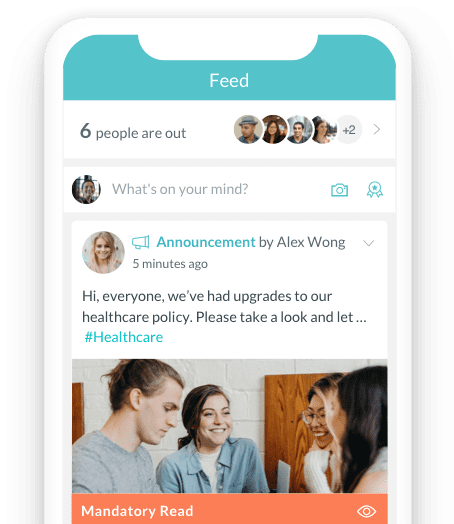 Employers Taking Holistic Approaches to Promote Worker Well-Being
Employers will likely start to examine health and well-being more broadly, too.
A March-May 2020 survey asked for employees' feelings about how their workplaces handled the pandemic and how the health threat affected their lives. The responses from more than 24,000 workers indicated that more than 60% of those feeling highly satisfied with their workplace's response believed that the respective companies put people first.
Happy, healthy workers typically have better output. However, leaders will need to look at new ways to support workforces. For example, remote work can negatively impact employees by making them feel less connected to their colleagues. Human resources teams might boost morale with interactive virtual games, book clubs, or other off-the-clock events that go beyond Zoom happy hours.
Additionally, keeping people performing at their best may mean offering them access to mental health services. The pandemic left many people grieving lost friends and family members. Others suffered so-called "long-COVID" effects that made them feel demoralized and unable to do activities they once loved. If the novel coronavirus created circumstances where a person can never go back to the "normal" they knew, mental health support could help them cope.
Maybe a company offered gym memberships for a business that permanently closed due to COVID-19. Alternatively, some people may not feel safe returning to fitness facilities for a while, if ever. In such cases, employee incentive packages might include an option to have the business pay for a workout app subscription. Then, a person could stay active from home.
COVID-19 Changes Will Persist for the Long Term
Employees and customers alike will probably notice that many companies keep taking precautions first implemented during the COVID-19 crisis long after it passes.
For example, retailers that once cleaned the premises daily may shift to sanitizing some highly trafficked areas more often. Employers may avoid keeping open containers of food in break rooms for anyone to grab. Keeping consumables out like that makes it easier for people to spread germs — coronavirus-related or not.
Additionally, employees who helped provide a business's new services during the pandemic may continue doing so for the foreseeable future. For example, Nielsen recently reviewed Americans' shopping habits to see what's different. The data indicated a 100% increase in click-and-collect orders. Moreover, home deliveries increased by 57%. These trends may mean human resources teams hire more workers to accommodate these trends or assign workers to new roles.
The customer experience could feature more ongoing efforts from businesses to keep people loyal, too. A global survey of consumer sentiment in more than a dozen countries examined how people changed how and where they spend since the pandemic.
In the United States, 73% of consumers tried new brands during these challenging times. Moreover, 75%-83% of those intended to keep purchasing from them. In India, only 4% of consumers did not try new brands during the pandemic.
COVID-19 lessons may guide future workplace learning topics, too. Besides providing tips on customer service practices that help people stay loyal, employees may learn relevant cybersecurity practices for working at home.
United Nations representatives warned that the world must start preparing for the next pandemic now. Succeeding in that aim means understanding what worked and failed this time while getting people well-equipped for the future.
An Evolving Situation
This overview shows some of the most likely aspects of the employee experience in the new normal. However, the pandemic is still changing workplace responses and will continue to for the long term.
Employers must stay abreast of how things develop, plus continually listen to employee feedback. Doing these things will help company representatives take the most appropriate actions.
About Author: This article is written by a marketing team member at HR Cloud. HR Cloud is a leading provider of proven HR solutions, including recruiting, onboarding, employee communications & engagement, and rewards & recognition. Our user-friendly software increases employee productivity, delivers time and cost savings, and minimizes compliance risk.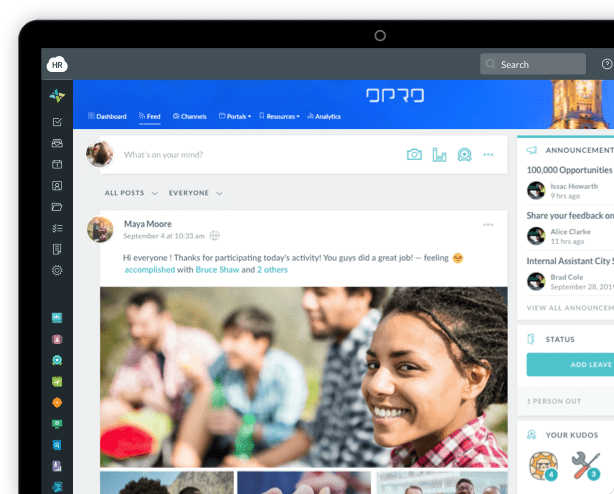 Keep Reading
5 Productivity Tools Every Remote Worker Needs
Many people have already been working from home long before COVID-19 came along and
How To Write A Thank-You Letter After An Interview
The interview process can be a stressful one, especially if you are applying to a big
Write for the HR Cloud Blog!
Join so many other talented HR professionals by contributing to the HR Cloud blog. To learn more, view our blog guidelines now.
Like What You Hear?
We'd love to chat with you more about how HR Cloud can support your business's HR needs.