12 Employee Feedback Tools to Enhance Employee Experience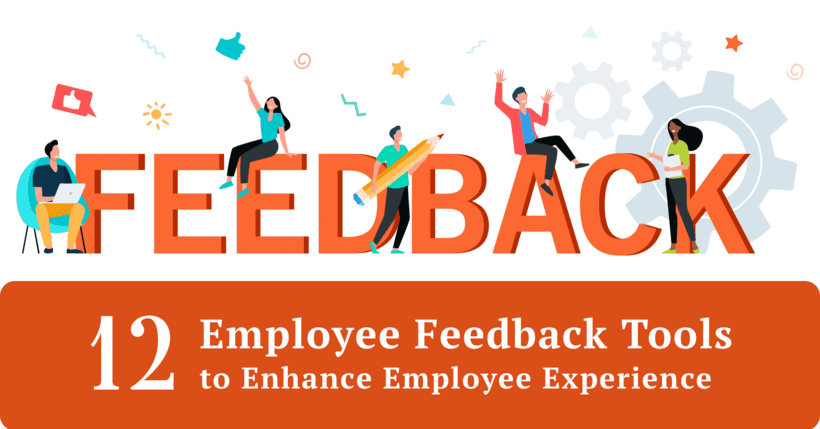 Employees are the pulse of the organization. They can make or break the working landscape. Hence, continuous employee feedback is the best way to track employee progress and improve them on time. Such feedback will help the team and the entire organization performs better. One employee feedback is a survival guide for another.

Every employer wants their employees to be satisfied and content. But due to the rapidly changing dynamics, it becomes difficult to maintain consistency in the feedback process. It's an obligation on the management team to conduct timely employee health-check and understand what their employees feel about their organization. So how do HR managers identify what their employees feel? With the right survey questions and the right employee feedback tool.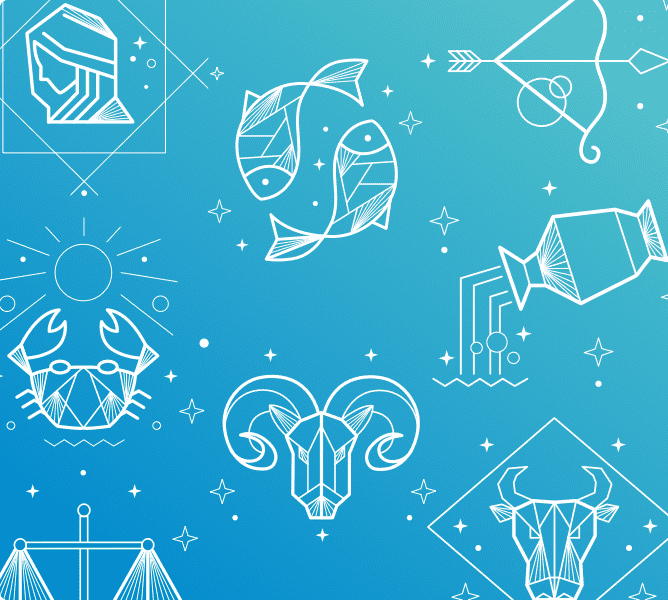 Does Your Work Style Align With Your Zodiac Sign?
Take our workplace Zodiac quiz to find out!
♉♊♌♍♐
To keep up with the many challenges an organization faces daily, companies are now resorting to frequent employee experience surveys. It'll help re-examine the existing processes and focus on enhancing their company culture. In today's time, hiring top talent is difficult when they have plenty of options before you. Most of them prefer being a part of a company where employees are given equal opportunity and treated fairly and justly.
Why conduct an employee experience survey?
An employee experience survey reveals how comfortable employees feel being a part of your organization. It speaks about the overall employee association and the various interactions during their tenure with the company. By conducting an employee experience survey, organizations can determine the factors contributing to satisfying employee experience and what factors they miss. Employee experience survey has great importance in measuring organizational imbalances. They show you the loopholes and point at people responsible for such lag in the process.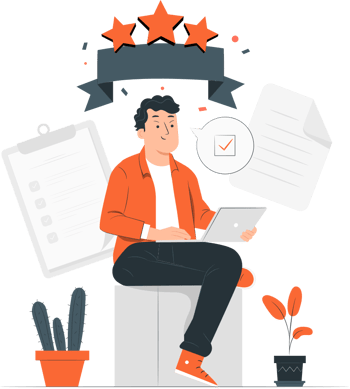 Why invest in company culture?
It's not easy to hire or retain top talents. Many candidates prepare to join or stay with an organization with higher cultural values. While money or top clients is the deciding factor, many candidates lookout for the kind of people they share space with and the cultural difference. To create a decent company culture, the company should invest in employee happiness and engagement. Management should focus on engaging employees at all levels and ensure every employee is satisfied working for their company. You've to create a home-away-from-home feeling.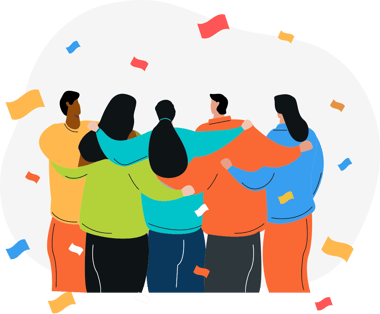 How to track employee feedback
To ease employee experience, companies should understand their employees first. Identify how satisfied, content, challenged and committed your employees are. Then work on a system for soliciting feedback and track issues and improvement over time. With this information's help, the leadership team can identify concerns, make amendments, and improve the employee experience.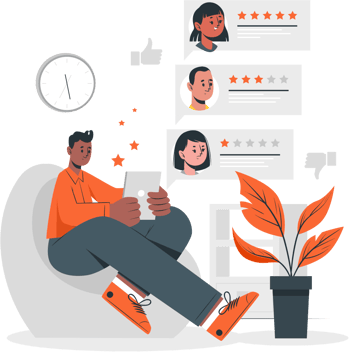 How employee feedback can help your company
Timely feedback from employees will help you understand their concerns and resolve issues instantly.

It will keep employees and management on the same page as to what is happening in the company, organizational updates, etc.

Employees can share feedback on any matter through public or private chat, photo sharing etc.

Employees feel valued and respectful that their feedback is being heard and acted upon.

You can work on real data derived from the feedback rather than assuming or depending on gut feeling.

The collected response can be formulated into reports and shared with the management as actionable insights.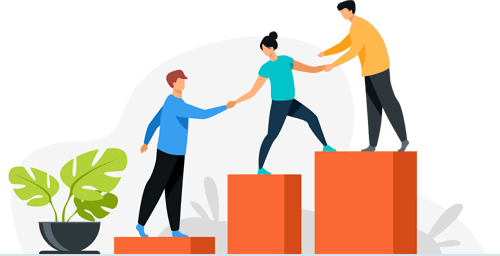 To ace up your employee experience program, and to start collecting feedback from your employees instantly, we've collected a list of employee experience tools.
HR Cloud
Workmates is an online engagement platform that helps managers keep track of their teams' performance and improve their efficiency. You can ask your employees to share how they feel, respond to surveys and scrutinize survey results. The platform helps in employee engagement, streamlining onboarding processes, conducting employee recognition programs, etc.

Pros
Great reporting dashboards metrics

Quick and easy to survey employees

You can expand the areas in which you need feedback.
SoGoEX
SoGoEX is a powerful online employee experience survey tool that instantly helps you gather and analyze employee data to improve workplace culture. It provides end-to-end employee experience management from day one and gathers quality data at every touchpoint in the employee journey. With SoGoEX, you can identify the gaps, provide regular feedback, increase engagement levels, and enhance productivity. If you are uncertain of what to ask your employees, you can pick a template from the library of resources.
Pros:
Easy, intuitive, and flexible user interface

Smart, secure, and anonymous survey

Real-time reports on different trends in employee behavior
15Five is a continuous employee improvement management tool that prioritizes the organization's most important aspect – people. The idea behind 15Five is employees giving feedback in 15 minutes, and the employer responding in five minutes. With 15Five, you can uncover your employee's challenges and make better decisions to drive productivity and growth. You can share employee's feedback with others in the organization such as senior-level management who would like to see and act.
Pros
The interface is easy to use and set up.

You can tag people and give shout-outs.

User-friendly performance review
TinyPulse is for managers who care for their employees. It's an online engagement tool that gets you real-time feedback from employees. You can schedule one survey per week to a team of 10 to 100,000 employees and include NPS, open-ended, or yes or no question types. With TinyPulse, you can find the root cause of the issue, take on critical feedback anytime, and keep conversations anonymous. Also, managers can identify top performers through data and insights, send cheers and gift cards.
Pros
Helps identify current issues through anonymous surveys

Increase team rapport by showing support to team members

Easy to send a survey to a large batch of employees
Kazoo online employee engagement platform will keep employees engaged and improve employee experience with features like performance management, recognition, and rewards, all in one platform. It brings employees and people team to come together and strengthen the culture. With Kazoo, you can embrace workforce development, give your employees a voice, and create an employee-centric culture. Its simple and straightforward dashboard lets you track employee activities in a go, like who is doing well and who needs support.
Pros
Quick customization of colors and fonts

Easy to recognize employees, reward them, earn rewards, and assign points to them

Performance management, rewards, and recognition are all in one system.
Energage helps companies collect, analyze, and intensity the voice of their employees. The four-pronged integrated solutions help companies recruit and retain the best talents. The tool can be used to collect feedback, communicate with employees, maintain employer branding, and give regular coaching to your employees. After initiating conversations, you can follow up with your employees based on communication and align employees' needs to the company.
Pros
Straightforward to set-up by location and department

A robust dashboard that can be drill down to minute details

Easy to access and integrate with external analysis tools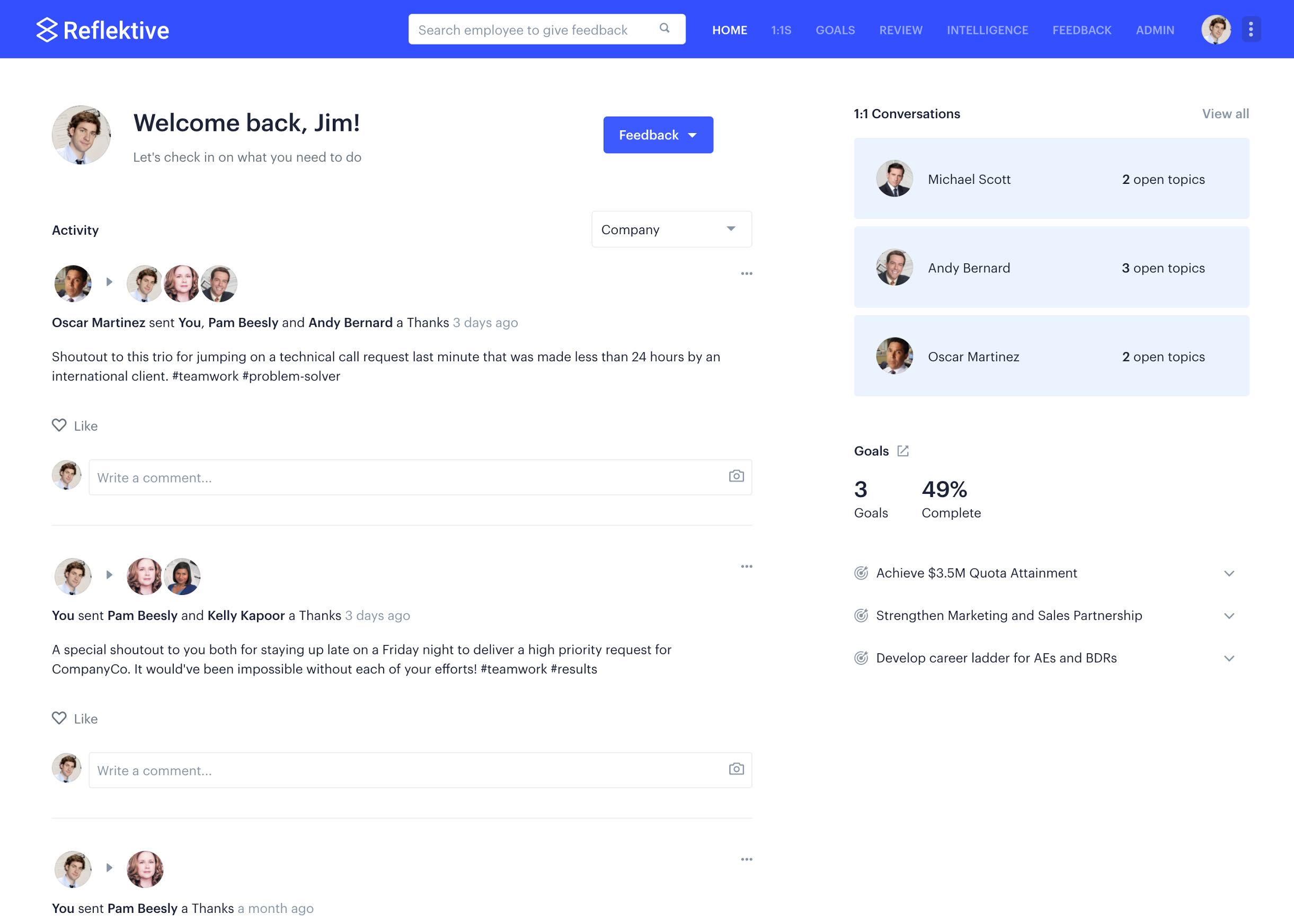 Reflektive software helps you build a high-yielding employee culture with performance data, employee engagement, and accurate analysis. It means it allows people teams to share goals and OKRS, track progress, and detect early issues. Managers can create team and individual goals and align the organizational matrix to each goal. Using feedback, check-ins, and 1:1s to track performance, you can discuss employees' improvement areas, leading to organizational growth and improvements.
Pros
The interface is clean, modern and intuitive.
Helps provide feedback to other team members
Easy to send quick reminders to employees who haven't completed their reviews
7Geese is an employee-first tool that helps HR teams with OKR goal management, performance reviews, and set career goals for employees. Align easy goals with strategic objectives from the bottom to top approach. Managers can get real-time updates on employees' performance and work together to overcome roadblocks. Its flexible and customizable tracking mechanism gives you transparency in data and compliments your company processes.

Pros
Easy to maintain and balance OKR's

OKR process is easy, dynamic and functional

Easy to navigate and implement features without any training
Emplify is an employment improvement platform that allows managers to set assessments for employees, offer timely coaching to them, and guide top-level executives and senior-level teams with a further course of action. Employees can share feedback without hesitation and worry. People Insights Expert will help dissect the data and align individual goals to organizational goals keeping senior executives in the loop. It also coaches and trains frontline managers to assist and guide people in their team.


Pros
Easy breakdown of categories for employee engagement

Data can be drilled down into many forms to focus on issues.

User-friendly People Insight Consultants for any help needed
Motivosity
Motivosity is a modern-day platform that combines four integrated products to address various aspects of job satisfaction into one platform. It approaches employees in four parts: connect, recognize, lead, and listen. With Motivosity, you can help team members connect, appreciate employees in public, train managers to grow into leaders, and listen to employee sentiments leading to a motivated and engaged workforce.
Pros
Send appreciation to employees across the organization.

Multiple ways to recognize and incentivize people

Motto bucks can be encashed at your convenience.
Peakon is an employee data platform that provides actionable insights to transform your business. These data help managers segment employee data into various demographics and show appealing real-time trends. The team across geographies can connect through Peakon. It also helps in improving productivity, manage business performance, and employee retention from onboarding to exit. You can give feedback to upcoming managers and train them to become future leaders.
Pros
Ability to handle feedback anonymously

Excellent support team

Easy to implement within the organization
Culture Amp
Culture Amp provides employees with feedback under one roof. Its three-layer interconnected approach – engagement, performance, and retention takes employee experience to the next level. Through machine learning algorithms, you can combine the employee's past and present data and retain the best talent. You can also create training modules based on the top-performing employee lifecycle and set the right examples across the team. What more, you can segment data to evaluate employee's performance and document all the feedback and conversation for easy future references.
Pros
User-friendly and easy to navigate interface

Easy to segregate data based on department, location, tenure, etc.

Easy upload of CSV. Files to upload emails of users to send surveys
Conclusion:
Employee feedback plays an important role in employee experience. It helps in reducing employee attrition and improves employee satisfaction. Employee experience is related to many factors like work environment, motivation, satisfaction, and productivity. When employees feel happy, safe, and motivated at the workplace, employee experience rises suddenly. It's a continuous effort and not a one-time activity. Hence, you need to continuously nurture your employees to get full marks on employee experience.
Using employee experience tools, you can listen to your employees and work on feedback more sophisticatedly than before. Although these tools will make your work easier, all your hard work will turn futile if you do not have a human connection with your people. Remember, it's always people that connect and relate to people. So, pick the best one from the options outlined above.
About the author: Rose Moore. Strategic HR generalist professional with expertise in HR Operations, Compensation & Benefits, Business Partnering, Labor Laws, Talent Acquisition, and Development Activities. A voracious reader, you will almost always find me reading or digging information on the latest trends, collating articles on trending software and solutions, reading the why's and how's of a phenomenon.
LinkedIn: https://www.linkedin.com/in/rose-moore/ Twitter: https://twitter.com/Moi_rose_moore

Employee-Centric Engagement, Internal
Communications, and Recognition
Start Free Trial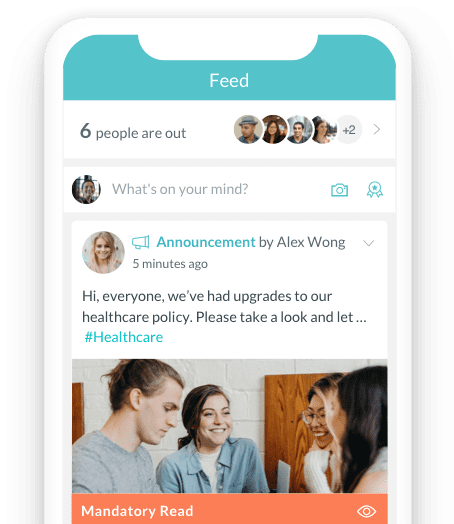 Keep Reading
4 Reasons to Update Your HR Software
In the contemporary business landscape, it is positively crucial that companies stay
Tips for Working Remotely in 2023
If you're opting to work remotely this year, you'll need a set of best practices in place
Write for the HR Cloud Blog!
Join so many other talented HR professionals by contributing to the HR Cloud blog. To learn more, view our blog guidelines now.
Like What You Hear?
We'd love to chat with you more about how HR Cloud can support your business's HR needs.