Gamification in HR: Use Cases and Best Practices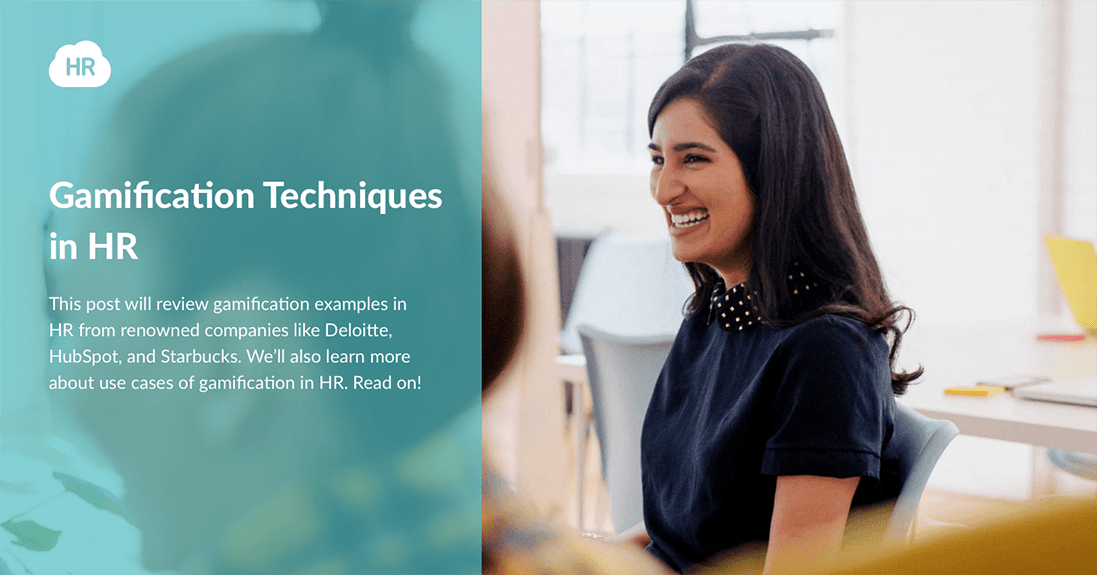 Get a $5 Gift Card for Free!
Your time is valuable. Book (and attend) your demo of HR Cloud.
Request a Demo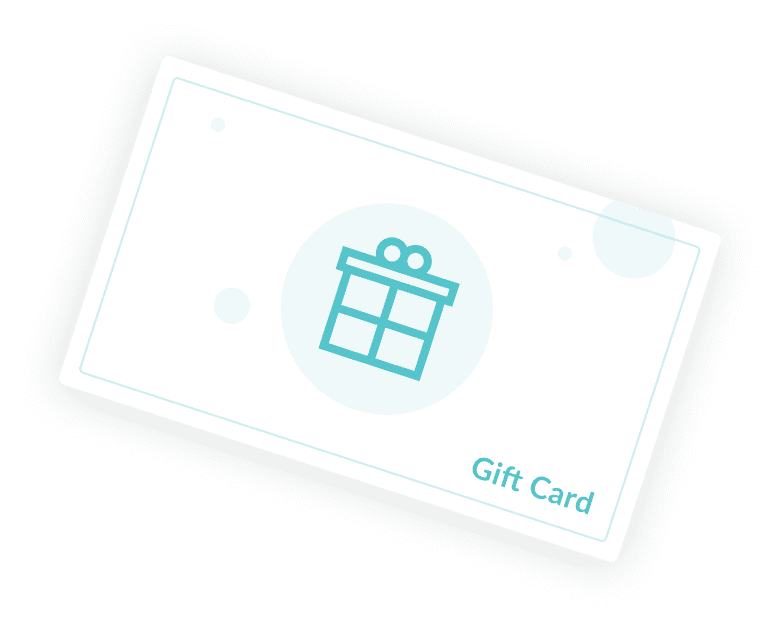 The Technological Necessities of Hybrid Offices
In order to make the digital shift to remote or hybrid work arrangements, companies had to digitize their operations to support work from home. This involved learning and applying a whole suite of digital tools such as workforce management software, project management tools, and online document management. These tools are so important for the ever-evolving hybrid models of work because they help employers manage their already hectic daily schedules. Having an organized but flexible work environment improves employee engagement.
Workforce Management: Whether you have 5 or 500 employees working for you, managing a flexible work environment, especially if they are shift workers, will only be made easier using proper workforce management software. A good workforce management tool will be built for your specific industry and its solutions will thus be tailored

Digital strategies to look out for: If your company requires a lot of employee onboarding for each hire, pick a workforce management tool with a self-service employee onboarding module. For teams with shift workers, look for scheduling tools that streamline communication.
Project Management: Optimize your team's workflow and keep everyone in the loop with project management platforms. Your team should have an easy way of tracking progress without having to meet face to face or hop on a video call.

Digital strategies to look out for: It is much easier to manage projects with a hybrid team when everyone can see who is responsible for each task, with checklists of steps completed. This will help you keep track of project timelines and identify any common blockers in the workflow.

File Management: There are many digital storage platforms available for your company to store documents and assets. The tricky part is sticking to a well-organized file management system. Even though storage platforms allow you to sort by folders that you can name and color, a lack of communication can lead to duplicating folders and files. File management still falls upon team leaders to organize.

Digital strategies to look out for: Create a file management master document explaining how each department's digital assets are organized. The most important part of having an organized file management system is ensuring that everyone understands where to put new files. This master document must be updated regularly, and everybody on the team that uses digital storage must be acquainted with it.
Why Hybrid Offices Will Survive
In the future, it will be common for tech companies to function with remote teams. With the rise of HR tech and employee scheduling software, managing hybrid models of work is easier than ever. However, having the option to go into a physical office space will become an HR strategy for employee engagement. Remote and flexible work has paved the path for many innovative and engaging virtual meeting spaces. As the world becomes more connected through digital spaces, the novelty will become the physical. Even a fully remote workplace may host physical events and pop-up offices to engage their employees.

Here are some examples of engaging office spaces that will have workers insisting on keeping their physical workplace. We also included more affordable versions that you can try with your hybrid office since not everyone has Google's budget. Here's how to get your team excited to get back to the office.

Change of scenery: Microsoft has an office with a treehouse so that employees can enjoy nature during their meetings.

Affordable version: Engage employees with regular team socials where you walk to the park or have nature retreats. If there is enough interest, you can even organize a team gardening project.

Social areas: Google campuses engage employees with areas for play and socializing, from mini-golf courses to fridges on every floor.

Affordable version: Choose a day of the week to offer free breakfast or lunch to any team members that are in the office. You can also invest in table tennis or a board game nook where team members can play together.

Workout at work: Apple campuses have fitness centers with gyms, changing rooms, and showers.

Affordable version: Offer team members gym memberships to a fitness center near your office. Alternatively, you can have communal dumbbells and yoga mats at the office for workers to use.

These office spaces are sure to make employees feel excited to come in and build upon your company culture. When onboarding new team members, you can definitely show off the many highlights of your office and employee engagement opportunities.
How to make a Personable Remote

Onboarding

Experience
Even if not every employee will be coming into the office, you can still create an inclusive, personable onboarding experience. This is an important start to remote employee engagement and establishing your company culture. Onboarding is all about getting new employees acquainted with team members, workflow, and the work environment. Personalize the experience so that even a remote onboarding experience includes elements of what team members experience in person. The easiest way is to visualize the people, space, and workflow.
Update your team photos: Even though your new employee will meet everyone through video calls, face to face, it can still be hard to put so many faces to new names. Help new employees feel more confident by getting them acquainted with an updated chart of departments with photos of every team member.

Pro Tip: Remind your whole team to use an updated photo of themselves as their profile picture on Slack. The same applies to their profile picture on whichever video calling platform your team uses. That way, even if cameras are off, everyone's faces are still seen.

Create an office highlights slideshow: Show off the best parts of your office, including any social areas, artworks, or memorable places. Including photos of the office can encourage remote workers to come in for any team events and reap the full experience of a hybrid office.

Pro Tip: As part of the onboarding package, include photos of team socials and other events that took place in and out of the office. This can make the people that make up your team feel more personable, even for remote workers separated by a screen.

Get employee quotes and feedback: An important part of onboarding in any workplace, hybrid model or not, is to ensure team members are set up for success. It is crucial to continuously update and improve onboarding by getting feedback from new team members and their team leads. Once you implement this feedback, it adds an extra touch to your onboarding to show new members where the feedback came from.

Pro Tip: Encourage new team members to ask questions. They should be given a mentor to have one-on-ones with in order to track progress and any feedback on both sides.
How to Continuously Engage Remote Employees in Hybrid Offices
35% of the surveyed American employees will turn the job offer if the corporate culture doesn't resonate with them. On the other hand, employees that share the same values with their organizations help generate up to 33% increased revenues.
If you noticed a lack of employee motivation and engagement and mismatch in the corporate culture, you might want to use tips and tricks from Dell to harmonize the working environment. The company admits they have a competitive culture that makes their employees push the boundaries and learn constantly. In 2005, the tech company launched a series of game-based courses to improve compliance with the company's policies and privacy standards. Employees competed to score the best results, and, as a result, the company received a 94% compliance success rate.
Another uncommon example of gamification in HR comes from IKEA. The company introduced a VR experience to train their employees about eight fundamental rules of their corporate culture: Togetherness, Cost-consciousness, Lead by example, and others.
With series of the VR-experiences, IKEA managed to promote its values among employees in a fun and engaging manner, keep the event cost-effective, and make it an immersive employee experience.
https://youtu.be/Fp71tXzbPdM
To follow IKEA's way, you don't necessarily need pricey software and technologies. There's plenty of employee recognition software like Workmates that allows to gather feedback, track team morale, and celebrate achievements together. For example, the application allows coworkers to give digital "kudos" that can be exchanged for gifts. This feature boosts employee engagement rate by creating a sense of belonging to something big and instantly rewarding.
Final thoughts
Common use cases of gamification in HR include recruitment, onboarding process, training, and employee engagement. However, employers implement gamification to foster the adoption of internal standards and policies too. For example, when Ford Motors Company launched a game that trained the staff about new vehicles models, configurations, and financial details, they saw a 417% increase in learning engagement. That's a brilliant example of effortless gamification at work that improves the adoption of the company's policy.
Typical examples of gamification in HR are leaderboards, points systems, badges and stickers, virtual games, role-playing, or bonuses. There's no silver bullet, though. A perfect gamified HR experience stirs employees' interest and is compelling enough to participate.
Subscribe to our newsletter and receive more valuable updates on best practices of HR and recruiting!
About Author: Maryna Zavyiboroda is a Content Marketer at HRForecast, a German HR tech company. She enjoys writing about HR management, recruitment best practices, and more.
Keep Reading
Why do New Age Working Models demand a Huge Focus on Employee Engagement?
An organization is nothing without its employees. Hence, handling them with care is the
How to Develop and Sustain Employee Engagement
Organizations have discovered that customer satisfaction makes clients stay, but their
Write for the HR Cloud Blog!
Join so many other talented HR professionals by contributing to the HR Cloud blog. To learn more, view our blog guidelines now.
Like What You Hear?
We'd love to chat with you more about how HR Cloud can support your business's HR needs.