12 Common Problems With Onboarding New Employees in 2022 (Plus a Free Onboarding Checklist and Templates for 2022)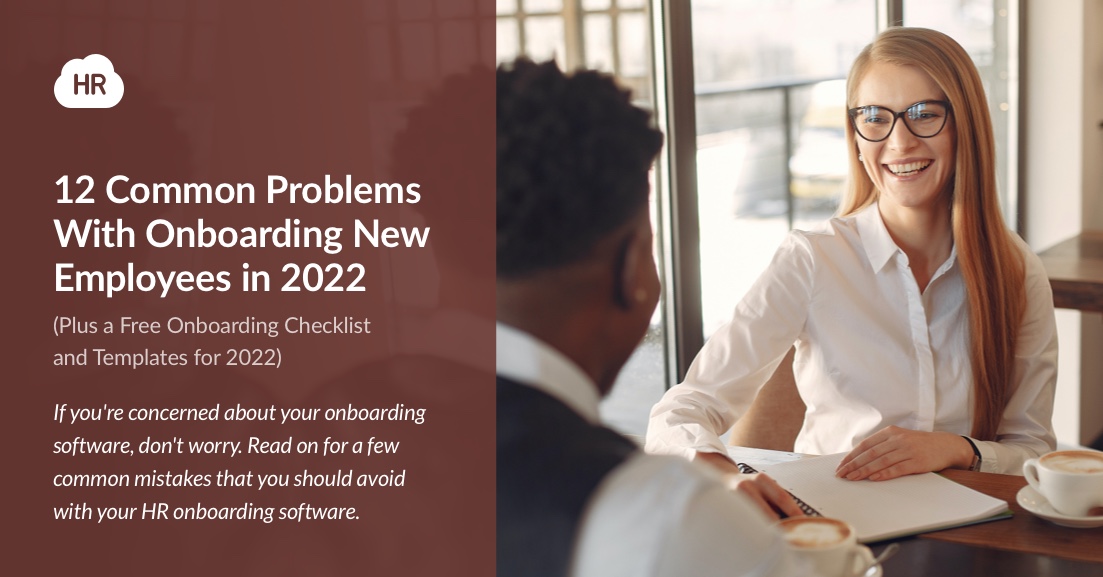 Whenever you hire new employees, you should be performing employee onboarding to help your new hires learn their job. However, if you aren't giving them a proper onboarding experience, your new employees may struggle to understand and perform their duties. You may find yourself losing employees faster than you can hire them.
What are common mistakes that people make with their onboarding platform, and how can you avoid them?
If you're concerned about your onboarding software, don't worry. Read on for a few common mistakes that you should avoid with your HR onboarding software.
1. Misleading Job Descriptions
Onboarding mistakes can happen long before you begin the recruiting process. If you want capable employees who can perform the duties you need, then you need to start with a comprehensive and for your new HR professional.
Make sure that you reassess job listings before attempting to hire new employees. Are the job duties listed still accurate? Has anything crucial changed about the job position since you last listed it?
If you want long-term employees, make sure you change any relevant information so that your new hires are getting all the information they need. This will help make the onboarding process much easier and give your employees the chance to do a great job with their new position!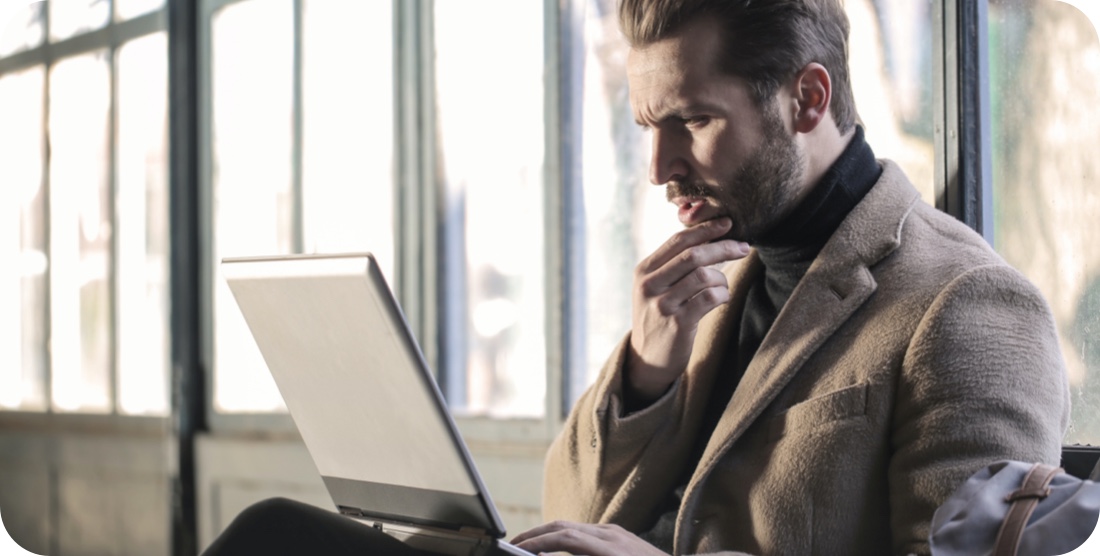 2. Little to No Pre-Boarding
Pre-boarding is a way for you to supply your new employees with all of the necessary paperwork and information they need before beginning their new careers. Your hiring manager should offer them plenty of time with their pre-boarding materials before beginning the official onboarding process. This will give them the time to read and digest important information about the job.
This time should also be used to equip new employees with any gear or software that they need for their new positions. This could include name badges, new hire onboarding software, login information for work websites, and more. Make sure you give them all of the necessary information to use these tools as well!
While this can be difficult with remote onboarding, pre-boarding is still a crucial aspect of the boarding process. Ensure the new hire has all of the necessary paperwork to succeed through their email or through written letters! An employee handbook is a fantastic way to help with pre-boarding as well.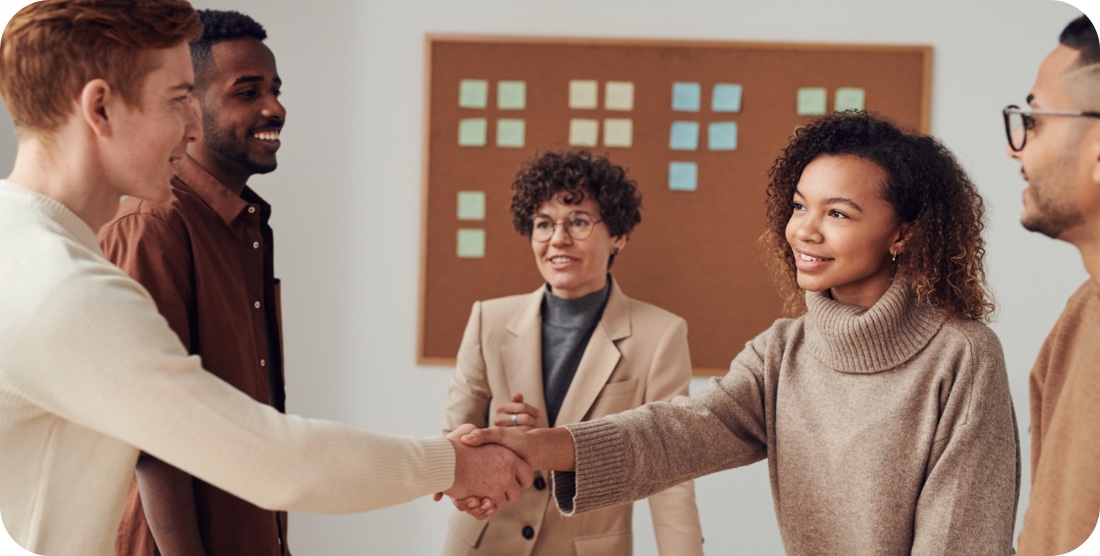 3. The First Day
Some companies spend so much time worrying about the information their new employees learn that they forget to help them enjoy their new positions. This can give your new hires negative impressions about the workplace, which you should try to avoid.
Your employee onboarding process should be about more than just paperwork and information. Your small business should also strive to make sure that your employee's first day is a pleasant one! Take the time to ensure that your company is welcoming and friendly to your new hires.
Your new employees should feel like a part of your work family on their first day. Ask for their names, welcome them into the team, and ask basic questions about themselves and their lives. This will make them feel more comfortable and happy working with you.
Show that your company culture is accepting and friendly to give your new hires a great first day!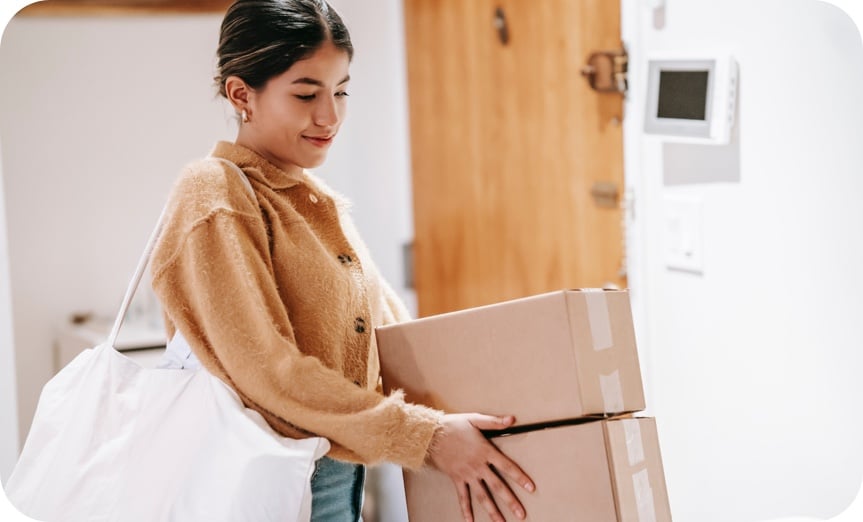 4. Neglecting Feedback
Gathering feedback is a crucial aspect of finding HR onboarding solutions. If you want to continue to improve the experience of your new employees during the onboarding program, you should allow them a chance to give feedback.
Give your new hires several different methods of inputting feedback. That way, you can discover new ways to improve future onboarding sessions. This will make your employees feel heard and appreciated!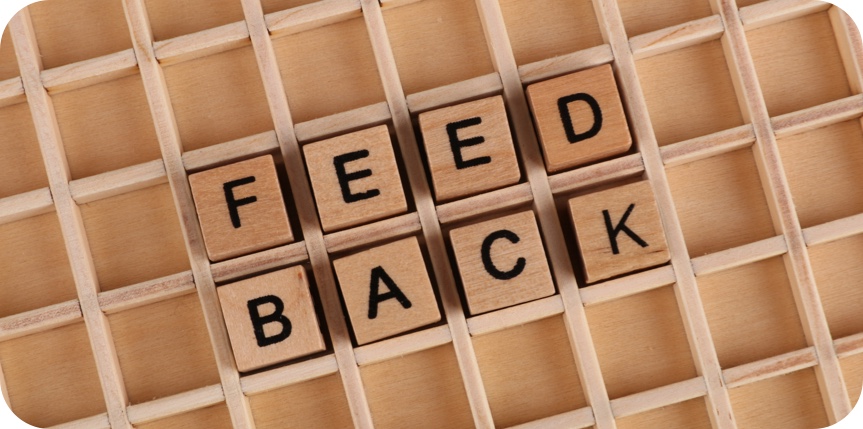 5. Providing Quality Information for New Employees
You may think that sharing information from previous onboarding sessions will be enough to give your new employees an explanation of their new positions. However, if you haven't taken the time to overview the information you're sharing, you may discover that you've given them inaccurate or low-quality information.
Double-check and ensure that whatever information you give to your employees is accurate and up to date. Otherwise, they may become frustrated and fail to properly do their new jobs.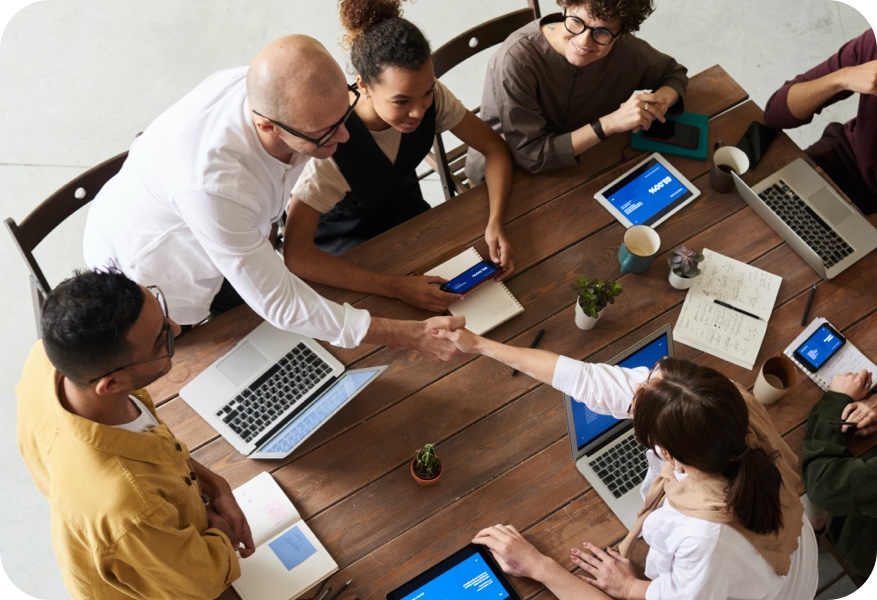 6. Establishing Goals and Expectations
You shouldn't be the only person tracking the goals and progress your employees are making. During your onboarding process, you should set out clear and concise goals for each of your employees. Keep them simple at the start, then gradually push them to accomplish more.
Your employees should also be able to track their individual and group goals through employee onboarding systems. This will aid their transition into their new job and help them perform new tasks.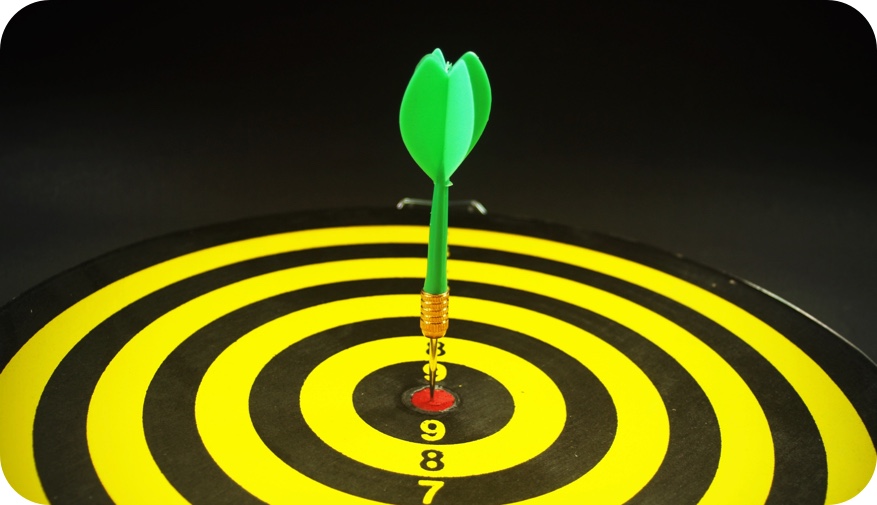 7. Neglecting to Explain Your Employee Onboarding Software
Your employee onboarding software is crucial to easing your new employees into their new positions. If you fail to properly explain the software to your new hires, however, you are going to run into some serious problems. Even if you have all of your information set out for your new hires and have a place for it, your employees won't be able to do anything with it without understanding your onboarding system software.
Make sure you give an in-depth explanation of your onboarding software to all of your employees. Answer any questions that they may have and give them time to learn how to use it.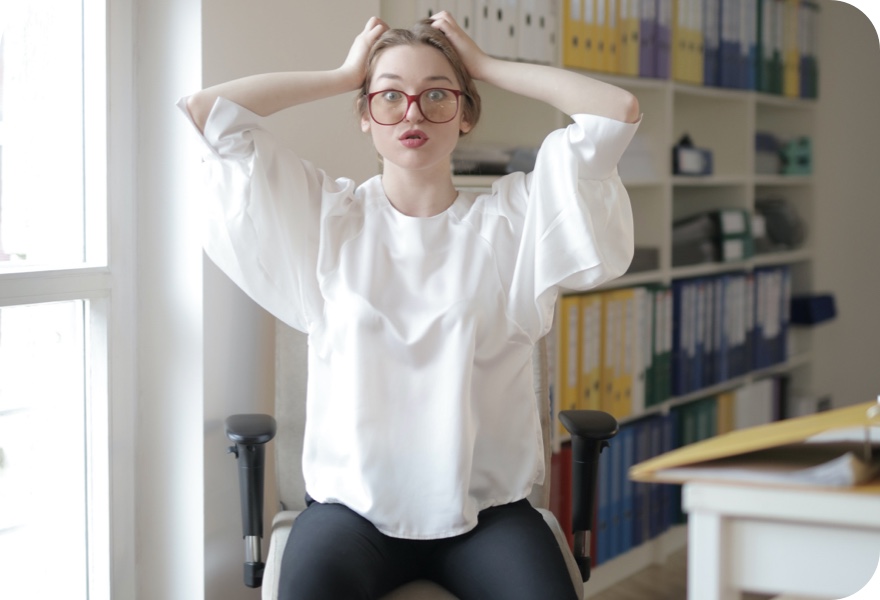 8. Giving Too Much Information Too Quickly
While getting as much information to your employees as possible may be important, you can easily overload your new employees. Attempting to force your employees to learn everything about their new jobs within a short time frame is a great way to ruin their chances of success.
Spread out the information you intend to teach your employees over an appropriate length of time. Make sure your employees have a chance to digest the information they are learning so that they can act accordingly.
You can also include an employee FAQ in your employee onboarding systems to help them answer questions in their own time. Take the time to determine what your new hires' most common questions are and upload them to your employee onboarding system to help them learn the ropes more easily.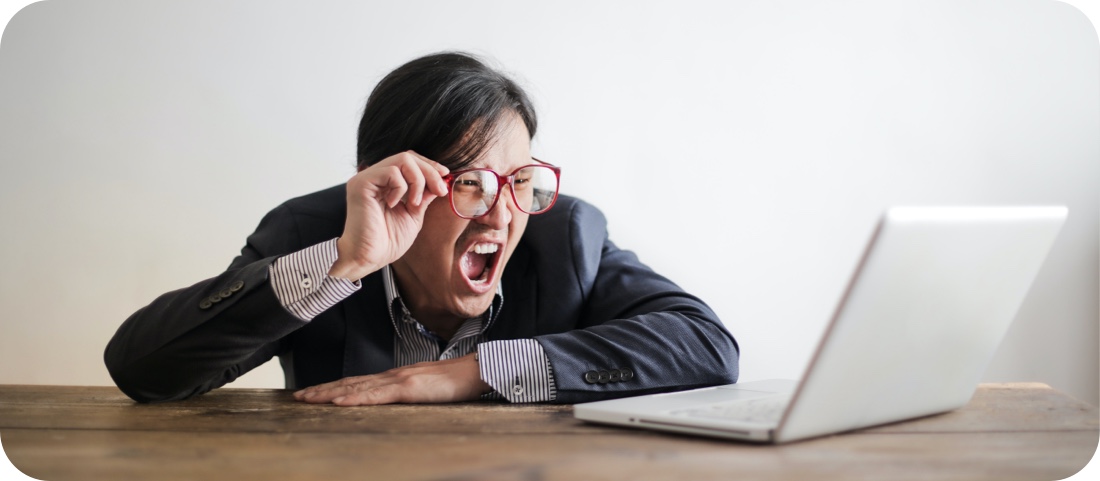 9. Staying Consistent
While changes to your onboarding program may be necessary, you should still try to keep your training program as consistent as possible. Sure, disruptions and unexpected events may occur that you just can't account for. However, you should try to keep onboarding checklists to ensure your employees are all getting the same information.
Constantly changing how you onboard employees every time you hold a meeting can confuse your employees and make your job more complicated. Keep a list of activities, goals to achieve, and documents necessary before starting up an onboarding session.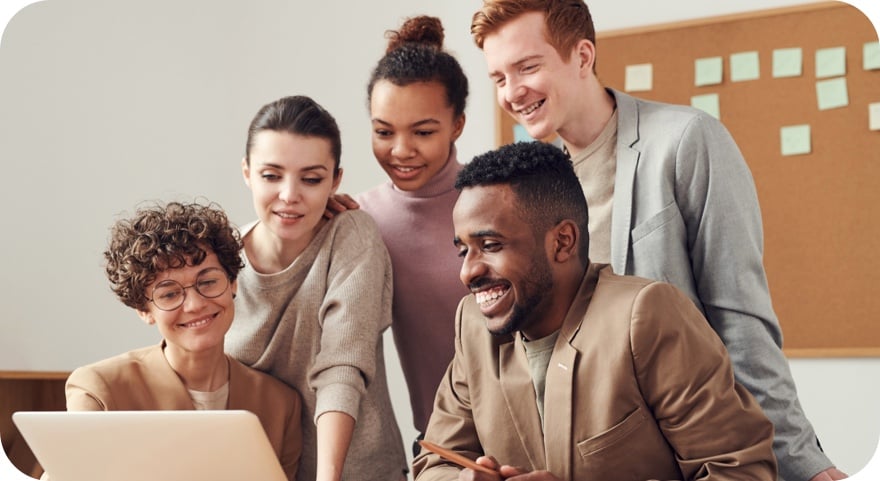 10. Addressing Cultural and Generational Differences
There are bound to be some cultural and generational differences between your new employees and older employees. Everyone you hire deserves to be treated with equal amounts of respect, no matter how new to the company they may be.
No matter what generational or cultural differences you see among your new hires, show all of your team members courtesy and respect during their onboarding experience. That way, they will have an excellent employee experience while working for you.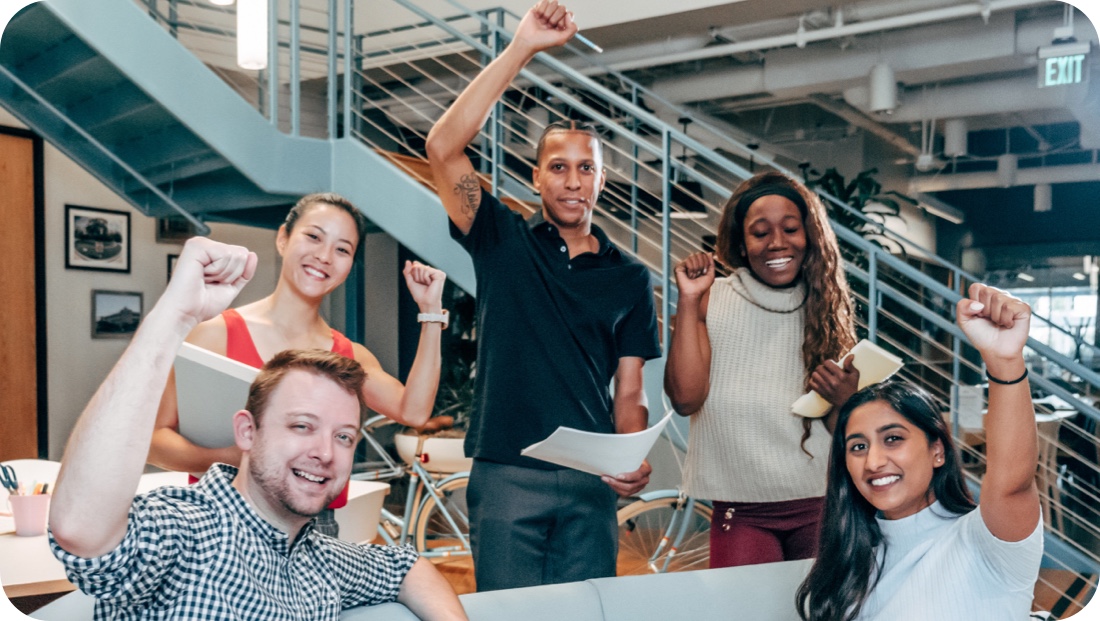 11. Assuming New Skills Won't Need Refreshers
Your new hires will need to learn relevant skills for their new positions, so training them right off the bat is an obvious necessity. However, you may think that teaching them once is all it takes to train them in the position. This couldn't be further from the truth.
Your new hires will benefit from refresher courses on new skills they learn. Even workers that have been around a bit longer could improve by relearning important material. Don't hesitate to give your new and older employees multiple opportunities to learn and refresh their abilities.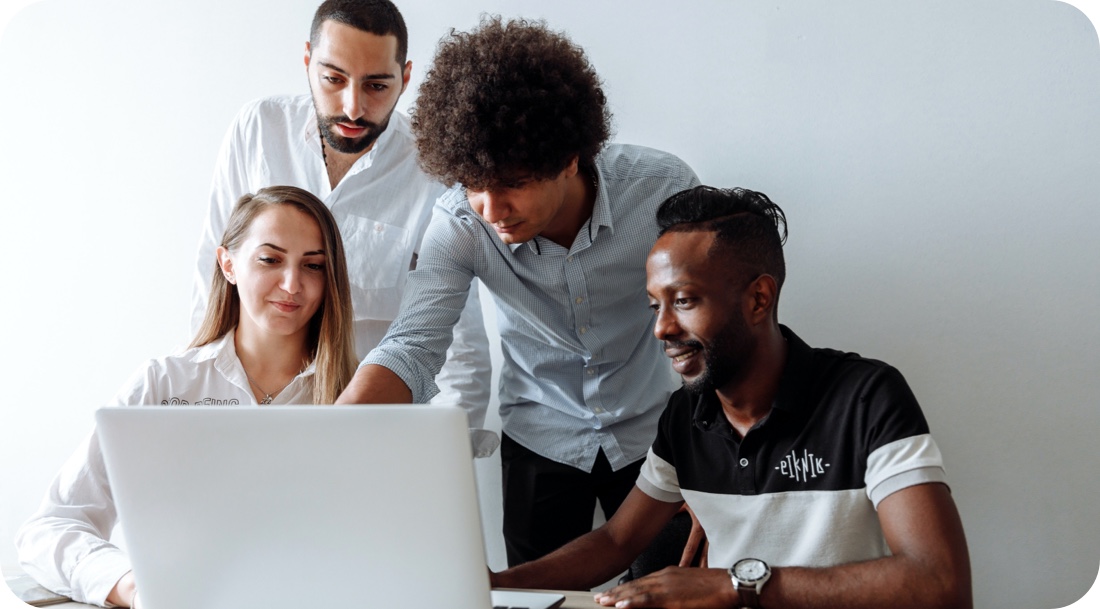 12. Onboarding Information for Individual Roles
You may be tempted to train your employee in multiple facets of your company. However, this can overwhelm your employee and ultimately isn't useful.
The information that you share with your new employees should be relevant for their positions. There's no reason for your HR onboarding software to involve understanding how to sell products; instead, you should focus on introducing them to other members of your team and helping with internal relations, such as introducing your new HR professionals to your existing HR teams.
There will be some information that will apply to everyone in your company. However, the information that you give during employee onboarding should be tailored to the position your new employees will be filling. Make sure you include only information that is relevant to the job that they will be performing.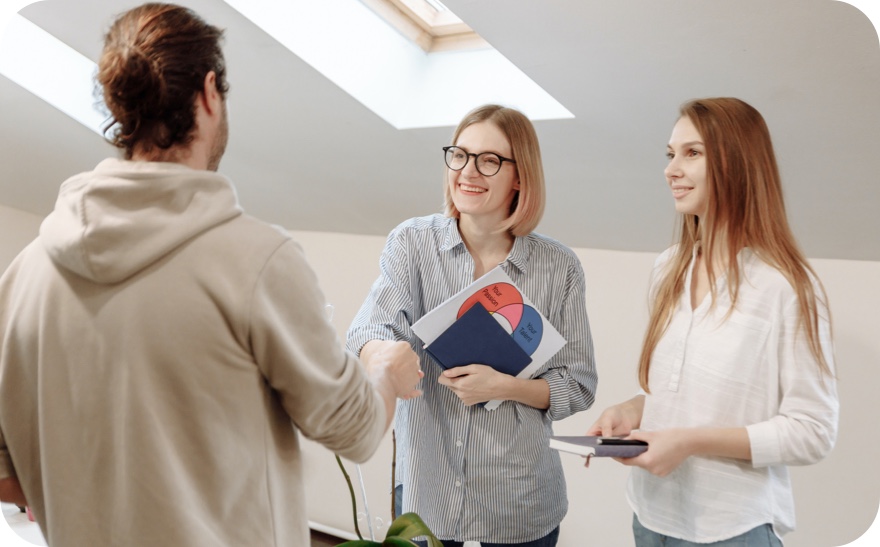 Hiring managers have many responsibilities when onboarding personnel. It helps to have a new hire checklist to make sure that you cover all the bases—especially in the face of the new normal.
Methodical onboarding helps new hires adjust to their team role. What's more, it sets a standard for what's expected of them. Most importantly, methodical onboarding sets new employees up for success.
Successful onboarding delivers better staff performance. It also results in improved employee satisfaction. In turn, your company will enjoy improved employee engagement and retention.
Keep reading for our free onboarding checklist and templates for 2021. You can also download our free New Employee Orientation Checklist here.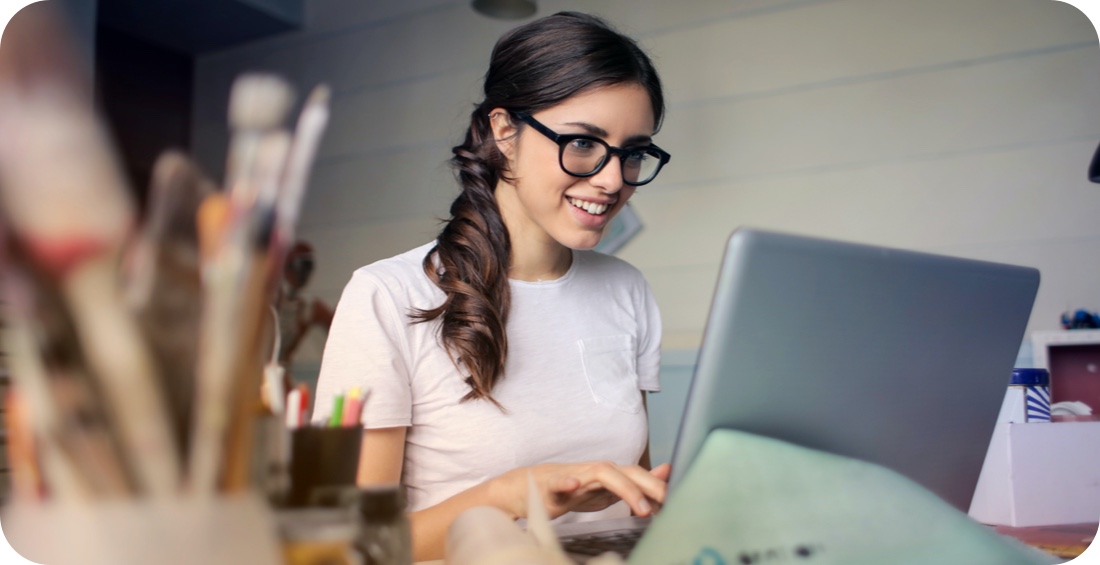 Things to Remember: A Hiring Checklist
Modern HR professionals face new onboarding challenges. Comprehensive onboarding is a win-win for everyone. A systematic method of introducing a new employee to your company can help you to overcome today's obstacles.
The following checklist offers 12 steps you'll want to consider as part of your onboarding process.
1. Submit job requisition before the final hiring decision
2. Prepare new hire paperwork
3. Procure new hire devices and equipment
4. Set up new hire on all relevant systems through IT
5. Set up new hire workspace
6. Schedule new hire orientation
7. Send welcome email or packet to new employee
8. Provide new hire with a facility tour
9. Introduce new hire to peer mentor
10. Announce the hiring of the new employee internally
11. Schedule post-hire meeting one to two weeks out for onboarding feedback
12. Schedule 30-, 60- and 90-day check-ins with new hire
Of course, these are general items that you'll want to include in your new employee checklist. You can add or remove items as needed.
There are many steps involved in preparing a new hire for their role successfully. A new hire orientation checklist can help you to make sure that you don't miss important tasks.
The early stages of employment set the tone for employee sentiment. By following a methodical employee onboarding checklist, you can deliver the best employee experience possible.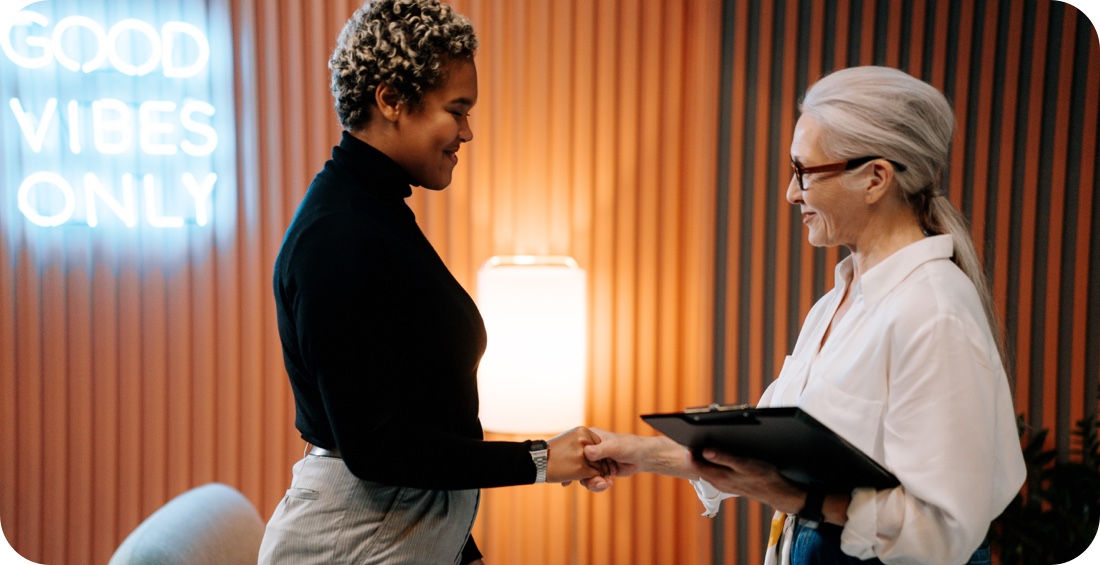 Onboarding Templates for Hiring Managers
It may surprise you how often companies overlook establishing a concrete onboarding process. Many firms throw their onboarding process together at the last minute. This practice is ill-advised.
A poor onboarding experience can have a negative effect on morale and employee engagement. A few industry-specific templates may help you to build the perfect onboarding process for your company.
You most likely know a great deal about your company's onboarding process. However, you may not have considered the process as a whole.
Onboarding is the entire process that encompasses bringing a new hire into your organization. In addition to completing paperwork, you'll also want to provide the best experience possible.
The following industry-related templates may help you to ensure that you don't miss any vital onboarding steps.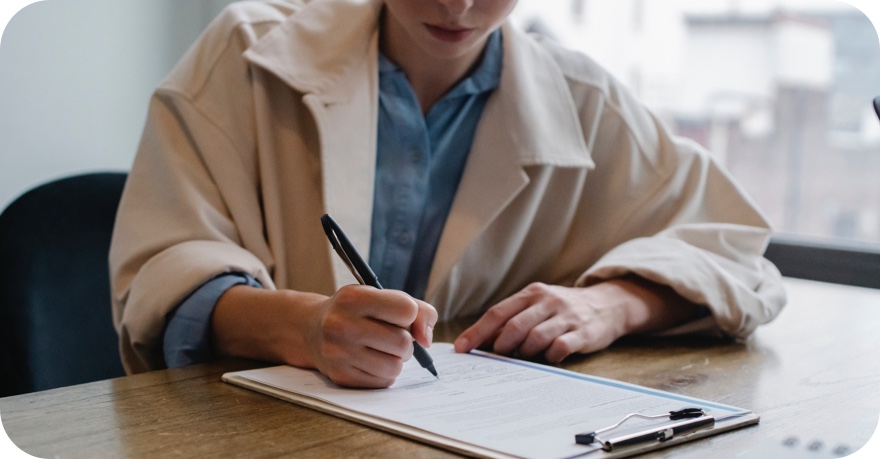 General Onboarding Template
Again, you'll need to prepare any needed employee paperwork. This paperwork might include tax forms, compliance documentation, and basic details about the new employee's roles and responsibilities. In addition, you'll want to:
• Approve employee paperwork
• Discuss project goals with the employee's supervisor
• Discuss roles and responsibilities
• Prepare employee workspace
You also want to assign any required reading, training, or other steps that will help your new employee get up to speed.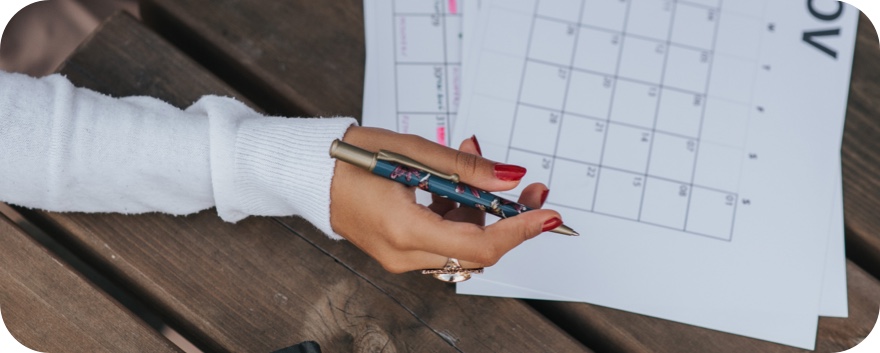 Retail Onboarding Template
In a retail setting, you'll want to collect any vital forms that the new hire must complete. You'll also want to schedule a welcome video screening or provide online access for the same. In addition, you'll want to:
• Go over job expectations and performance requirements
• Introduce your new hire to employees and team members
• Schedule a facility tour, including an explanation of technology and systems
Furthermore, you'll want to provide your new hire with more specific or advanced training if needed.
Food and Beverage Industry Onboarding Template
The food and beverage environment is fast-paced. You'll want to start the onboarding process by highlighting employee work duties and introductions to staff members.
You also want to assign a mentor that will help your new hire learn the intricacies of the job. In addition, you'll want to:
• Inform all staff members of the new hire
• Schedule follow-up meetings for feedback if needed
• Schedule performance reviews for the first week and month
You'll also want to provide the new hire with opportunities to ask questions or to provide them with more information if needed.
Field Operative Onboarding Template
With company field operatives, you'll want to confirm the home office location and job start date. You'll also want to provide your new hire with contact information and other important details.
Also, you want to send an employee welcome packet or email before the new hire starts. In addition, you should:
• Confirm start date 3 to 5 days ahead of schedule
• Deliver field-based equipment such as a laptop, mobile device, or other specialized equipment
• Provide access to needed documentation
You'll also want to schedule regular check-ins for the first week and beyond to make sure that your new hire is getting up to speed adequately.
Remote Worker Onboarding Template
Onboarding a remote worker requires clear communication. For instance, you must provide a written explanation of a new hire's role and responsibilities clearly.
You must also clearly communicate your company's culture, mission, values and other details.
In addition, you'll want to:
• Craft interview questions that clearly communicate the work environment of your company
• Prepare all important documents, such as the job offer, tax forms, job description, and other information
• Walk the new hire through company-specific information, such as your organizational chart, directory, handbooks, and other information
You'll also want to make arrangements to have all documents e-signed with highly capable HR software. Fortunately, you've come to the right place to learn about just such a solution.
Thinking Beyond Your New Hire Checklist
HR Cloud is a powerful tool for delivering employee engagement. With our platform, you'll make your new hires feel like part of the team. More importantly, you'll keep them excited, motivated, and informed throughout their career.
We provide you with the tools that you need to encourage existing team members and welcome new hires. Furthermore, our technology makes it easy for you to show staff that they're part of a team with informal recognition, kudos, and other great forms of encouragement.
With HR Cloud, you can recognize and reward employees early and often. What's more, you can maintain a two-way conversation with your staff members seamlessly.
We also provide resources that enable you to train employees on existing systems such as company internets and CMSs. With our platform, you can easily provide your staff with the information that they need to do their jobs.
You can also use our technology to schedule regular meetings. You can use these meetings to answer questions or provide feedback about employee performance.
With HR Cloud, you'll have everything that you need to manage the employee experience successfully—from start to finish.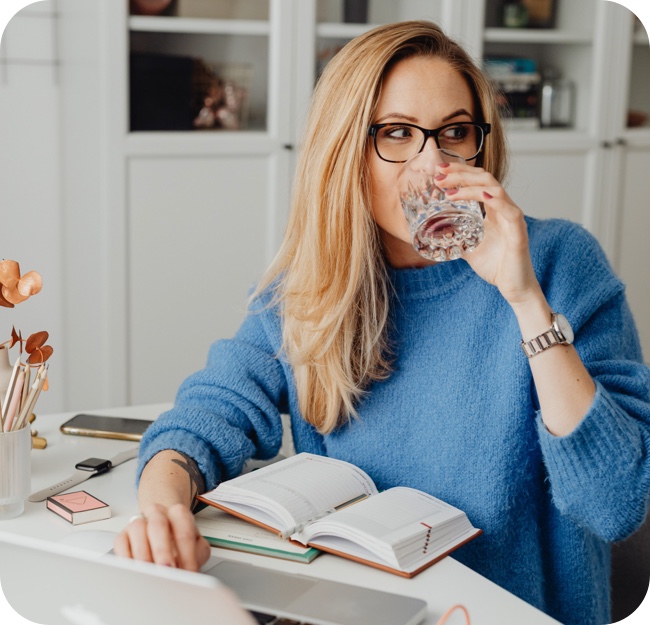 New hires must consume a lot of information. It helps to provide new hires with information in chunks. This technique enables new hires to process information better and get up to speed faster.
For example, you can start out by training a new hire on your company's values, mission, and goals. An overview of their job-related project and deliverable responsibilities is ideal for the next phase of training.
Next, you can provide them with information about the company structure, such as your various departments and workflows. Here, you'll also want to go over the key people in charge of running the company.
You also want to provide a separate training where you can dive into a new employee's role and responsibilities. During this part of training, you'll also go over whom the new hire reports to and introduce them to their coworkers.
During the next training chunk, you can introduce the new hire to your company tools. You'll want to provide step-by-step guides to help your new employee become familiar with the tools that they must use to do their job during this training phase. As you can see, new hires have a lot of information to consume.
Manual onboarding processes can prove frustrating. However, automation can help you to streamline the training process.
With HR Cloud, you can deliver clear and consistent training to your employees. What's more, you can develop customized compliance, onboarding, and action-item checklists to ensure that every new hire experiences the best onboarding process possible.
Get Hiring Right from Day One
Hopefully, our free onboarding checklists and templates for 2021 will get your future hiring initiatives off to a solid start. With HR Cloud, you can automate your new employee orientation checklist for maximum productivity.
Our technology enables you to create a memorable onboarding process. What's more, it will enable you to improve HR productivity and deliver a professional onboarding experience.
Handling Employee Onboarding Properly
Employee onboarding is a crucial program for your new employees, so take the time to make sure that your program and employee onboarding software are high-quality. Your new employees deserve the chance to learn and thrive in their new positions. Remote work can make onboarding difficult, so keep these common mistakes in mind the next time you are planning on improving your onboarding software!
Does your onboarding platform need a boost, but you aren't sure where to go for help?
We're here to help you. Contact us with any questions or concerns you have about our employee onboarding software and continue reading our blog for more helpful tips.
About Author: This article is written by our marketing team at HR Cloud. HR Cloud is dedicated to providing powerful solutions for your HR teams and creating an exceptional employee experience. Our aim is to help your company improve employee engagement, onboarding, and to save you valuable time!
Keep Reading
8 Techniques to Keep Remote Employees Engaged
Five years ago, there were a few companies that offered at-home work, but they were rare.
9 Effective Employee Engagement Strategies
An incredibly important approach to boost your business is to focus more on employee
Write for the HR Cloud Blog!
Join so many other talented HR professionals by contributing to the HR Cloud blog. To learn more, view our blog guidelines now.
Like What You Hear?
We'd love to chat with you more about how HR Cloud can support your business's HR needs.