Whether you're onboarding or offboarding, scaling up or slimming down,
we provide HR solutions that fit any company.
Whether you're onboarding or offboarding, scaling up or slimming down, we provide HR solutions that fit any company.
Request a Demo
30% of performance reviews end up in decreased employee performance.
75% of hiring and talent managers use either applicant tracking or recruiting software to improve their hiring process.


Manage HR Data Efficiently
HR departments create mounds of data. And without a robust HRMS, data just sits there, useless. HR Cloud helps you climb that mountain of metrics. Our HR software tracks employee records and generates visually stunning, easy-to-read reports so you'll have the information you need to steer your workforce and impress your team.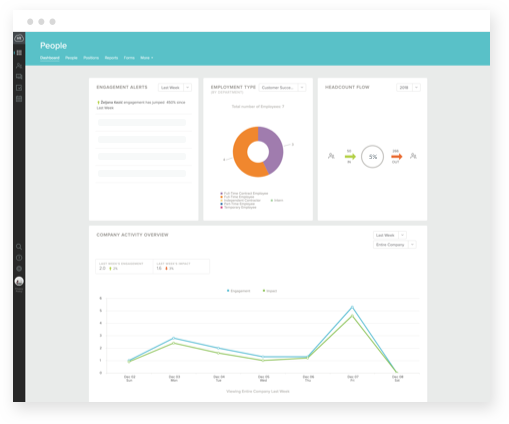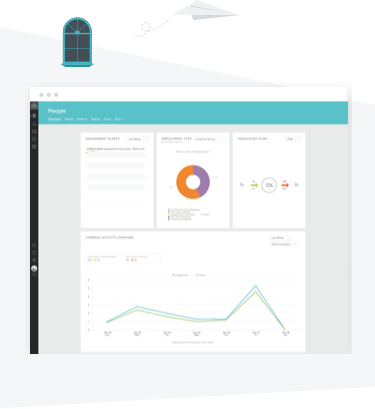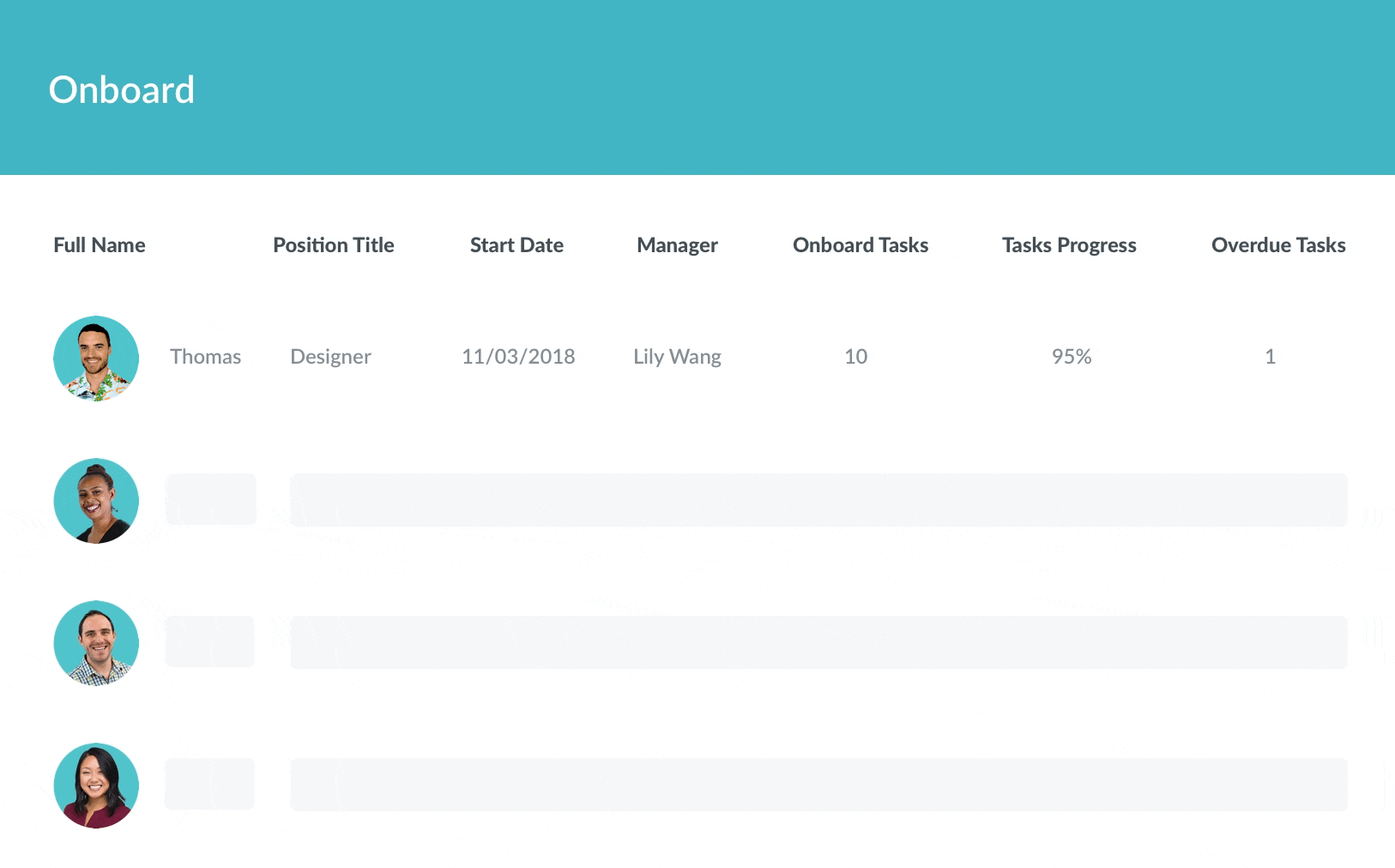 Your Digital Filing Cabinet
With our digital filing cabinet, you can save documents and files in a single organized, accessible database. Pull reports and peruse your workforce data with a click. A smart search function makes it simple to flip through files and access historic information like salaries, job titles, past records--without the risk of papercuts.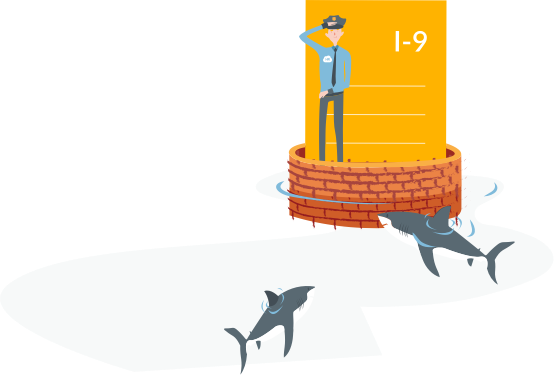 Next Level Security
Paper files always seem to scatter--not a good thing when dealing with sensitive employee information. Our enterprise-level security locks down your private records, so you won't have to burn after reading. Keep the hackers at bay with a multi-vendor firewall and tailored security protocols that protect the safety and privacy of each employee while ensuring the internal security of your firm.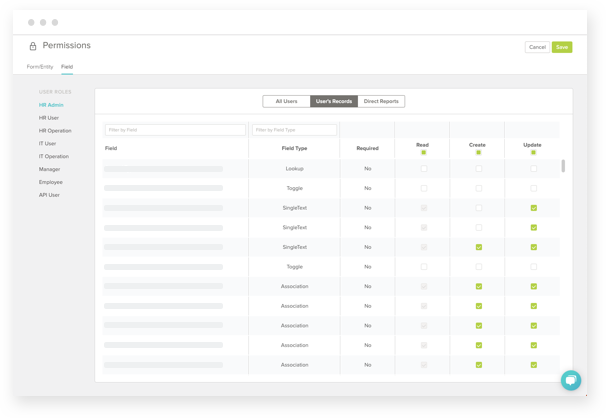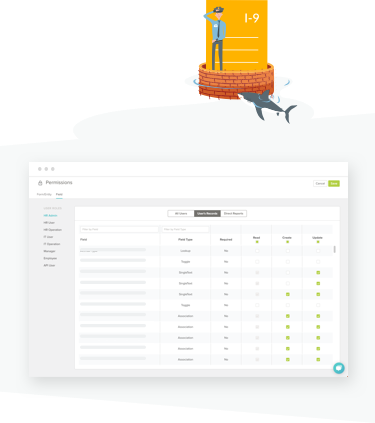 Customize Workflow and Automate Tasks
We flow with your workflow. COO's, Office Managers, and Recruiters all use their human resource management system differently. That's why we've made our employee database super customizable. From applicant tracking to onboarding, we offer HR solutions to streamline processes for any industry. Automate tasks once and leave the busywork to us.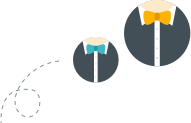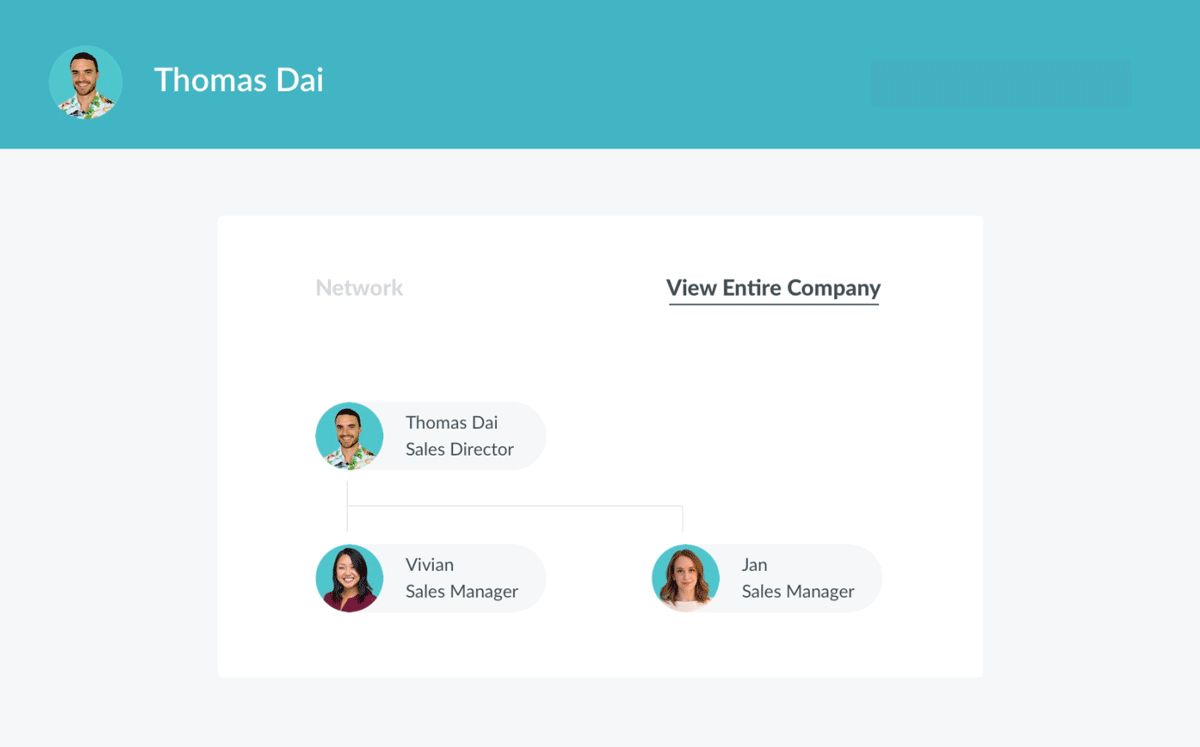 Org Chart
Automatically generate useful overviews and charts of real-time employee data to help manage, plan and identify personnel. Your company's employee data drives our HR software, so changes in an employee's, position, location, et cetera, are reflected in the Org Chart in real-time. Then navigate fluidly through your employee directory and never forget a familiar face.