6 Tips to Creating a Winning Hybrid Workplace for Your Business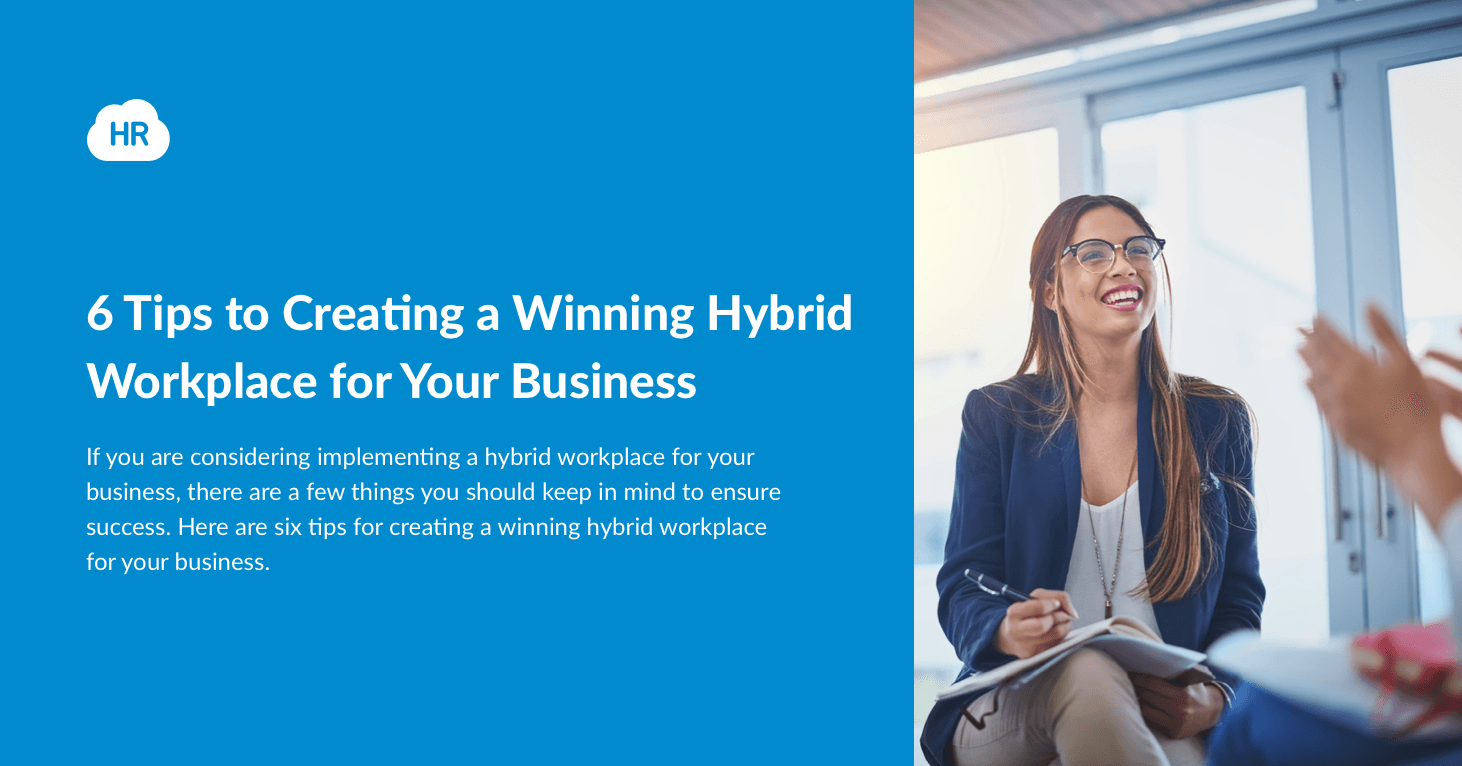 The hybrid workplace is a relatively new concept that is becoming increasingly popular with businesses of all sizes. Many business leaders are even terming it the future of work. A hybrid work model combines traditional office space and remote working arrangements. This arrangement can provide many benefits to businesses, including increased flexibility, reduced overhead costs, and improved employee productivity.

Employee-Centric Engagement, Internal
Communications, and Recognition
Learn More about Workmates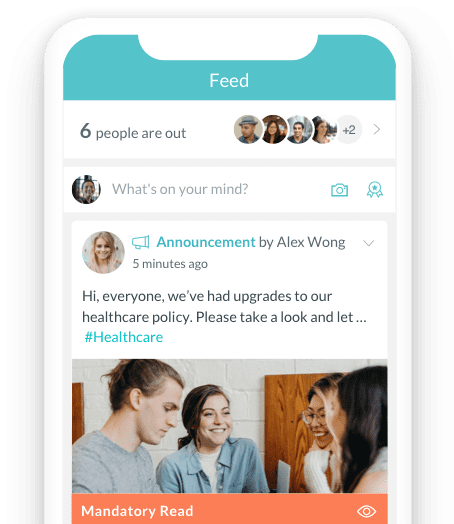 If you are considering implementing a hybrid workplace for your business, there are a few things you should keep in mind to ensure success. Here are six tips for creating a winning hybrid workplace for your business:
1. Make Employee Engagement A Priority
Engaged employees are more productive, more satisfied with their jobs, and more likely to stick around in the long run. Gallup found that engaged employees improve earnings by 23% and sales by 18%. The following photograph shows added benefits of engaged employees.
But despite its importance, employee engagement remains a challenge for a hybrid workplace. For one, hybrid workplaces can be challenging to navigate, with different departments and teams operating in silos.
So, you must develop a positive workplace culture where employee engagement is a priority if you want to see results. Here are a few more tips for boosting employee engagement in the hybrid workplace:
Communicate regularly: Promptly share company updates, news, and information about upcoming events and initiatives.

Offer opportunities for growth: Offer training and professional development opportunities and regular performance feedback to help employees reach their full potential.

Encourage input and feedback: This can be done through employee surveys, focus groups, or one-on-one conversations. You can also use pulse surveys to collect feedback continuously.

Recognize and reward employees: Consider offering bonuses, awards, and other forms of recognition to those who go above and beyond.
Keeping your hybrid employees engaged can improve productivity and deliver a positive employee experience. It gives you satisfied employees, helping to reduce turnover and create a more positive hybrid work environment.
2. Be Inclusive
Creating an inclusive environment where everyone can thrive will help create sustainable models of success. It's one of the critical remote employee retention strategies. Inclusivity is vital to creating community and connection within your hybrid teams. It is the act of including all people, regardless of their background or identity, in the activities of a group.
However, it is crucial before you hire people to learn how to start a business that caters to all individuals, regardless of race or sexual orientation.
To be inclusive in a hybrid workplace, it is crucial to be aware of the different needs and preferences of different groups of people.
Salesforce, for example, clarifies its inclusion awareness and what the brand does to be as inclusive as possible. For instance, the company hosts an annual Trailblazing Women Summit to enhance the conversation around gender equality.
Some ways to be inclusive in a workplace include:
Creating a code of conduct and a process for handling harassment and discrimination. This will create a place where everyone feels safe and comfortable in the workplace or learning environment.

Encouraging open communication. Talk to your coworkers about their needs and preferences, and be willing to compromise when necessary.

Promoting cross-generational mentoring. Senior employees can mentor junior employees and vice versa, which can help reduce stereotypes and build relationships across generations.

Fostering a company culture of inclusion. Make sure everyone in your workplace feels welcome and accepted, regardless of their background or identity.
Ensuring everyone feels like they have a voice in the company by providing platforms like Zoom and Slack where they can give opinions can help get these things done in a hybrid workplace model. Through online communication, you can make remote employees feel included. It also ensures everyone has an equal opportunity to participate in decision-making. All this will help you create a winning workplace culture that'll help you retain employees and boost and boost their performance.
Also, as a leader, be careful of your cultural biases, be open to hearing feedback about your own behavior and adjust accordingly. Finally, encourage people to advocate for inclusivity in the workplace this will promote an inclusivity culture which leads to a healthy hybrid workspace.
3. Ensure There Is Flexibility
A flexible workplace culture gives employees more control over their work lives. This leads to increased loyalty and motivation since it shows you trust them and helps attract and retain top talent. Flexibility is even more critical in hybrid workplaces since employees will not always work from the office.
You can give flexibility to your hybrid workplace by offering telecommuting options for employees. This allows employees to work from home or another location of their choice. You can also allow them to adjust their hours or take time off when required.
In the table below, you can see more flexible workplace arrangement options you can consider.
It's also essential to communicate with your hybrid human resources about what might be possible for work flexibility.
You can also use SaaS marketing tools to create a flexible workplace that adapts to the needs of your employees. For example, you can use them to create customizable employee profiles. This way, employees can enter their preferences and needs into the system, and the system can then match them up with the right job roles.
4. Optimize All Your Meetings
No matter how well you think you have planned and executed hybrid meetings, there is always room for optimization. After all, meetings are essential to doing business and getting things done.
You can do a few things to optimize all of your meetings for a hybrid workplace. Ensure that all your employees know the meeting schedule, the purpose of the meeting, and what they need to do to participate.
Create an agenda for each meeting and send it out to all participants ahead of time. This will help everyone stay on track and make the most of the meeting time. According to this research, stated objectives and plans are critical to effective meetings.
Also, ensure that all your meeting tools (like video conferencing software) are up-to-date and easy to use. Last but not least, once the meeting is over, be sure to follow up with your team. A follow-up meeting can help ensure everyone is on track and that the project is moving forward as planned. You can follow up via email or another communication tool.
5. Focus On Time Management
In today's workplace, with increasing demands and ever-changing deadlines, it is more important than ever to manage one's time effectively.
Time management is a critical skill in the hybrid workplace. It can help increase team productivity and ensure they work more efficiently, helping them get more done in less time. Here are a few pointers to improve your time management skills.
Set realistic goals for your employees: Employees working with clear goals may push themselves and feel connected with big-picture projects, increasing productivity.

Use time tracking software: It helps your remote team to enhance their time management skills and meet deadlines without sacrificing quality. These tools also support performance management as they can help you track the productivity of your entire team.

Encourage communication: Team and project health depend on communication about task progress. Effective communication keeps you informed and helps you take action if a project is delayed.

Allow your team to decline tasks: Delegate decision-making and task-setting to your team. That will boost meeting deadlines and prevent team members from being overwhelmed.

Regular check-ins with your team: You must check in and motivate your team to drive initiatives ahead.
Time management can be challenging under pressure or with many deadlines. So, plan ahead and focus on time management.
6. Tracking Goals And Performance Metrics
One of the most important aspects of any business is ensuring that employees meet their goals and perform to the best of their abilities. By setting clear goals and tracking employee progress, you can ensure that everyone in the company is working towards the same objectives.
Additionally, by monitoring employees' performance, you can identify any areas in which they may need additional training or support.
Performance tracking can be done in several ways, depending on the company's needs. Some key metrics to analyze your hybrid workforce's performance and impact include:
Employee satisfaction levels: Employee satisfaction can impact the long-term success of your company. Employees leave easily when they're not satisfied with a certain workplace. Their performance also tends to drop, affecting customer experience and sales. Therefore, you must track this metric. You may assess employee satisfaction using eNPS or a standard survey.
Productivity levels: Measuring worker productivity reflects how workers have successfully adapted to hybrid work. It may be measured by analyzing employee work volume and time spent. You can also use software to track employee activity and productivity. This can help identify areas in which employees may need improvement or support.
Engagement levels: Employee engagement contributes significantly to a company's long-term success. You can measure employee engagement via a survey, one-on-one meetings, and an analysis of the outcomes.
Retention rates: Employee retention is the proportion of long-term workers. To calculate, divide the number of workers who remained by the number at the start of the term, then multiply by 100.
You can also use a spreadsheet or create a list of goals and performance metrics to measure your hybrid work performance. Here's an example of a performance spreadsheet. It includes performance metrics and personal objectives.
It is also crucial to track progress regularly and revise goals as needed. This will ensure that employees are always working towards the desired outcome.
In Closing
Leaders today are tasked with the unique challenge of developing a hybrid workplace strategy that meets the needs of their employees while also being mindful of the company's bottom line. The answer lies in creating a winning hybrid workplace that is both effective and efficient.
There are many things to consider when creating a winning hybrid workplace. But we hope that these six tips we've discussed will provide you with a solid foundation. Make employee engagement a priority, be inclusive, ensure flexibility, optimize all your meetings, and focus on time management. Finally, track goals and performance metrics and review them often.
What strategies have you found work best for your business? Let us know in the comments below!
Author Bio:
Austin Andrukaitis
Entrepreneur Leadership Network Writer

Austin Andrukaitis is the CEO of ChamberofCommerce.com. He's an experienced digital marketing strategist with many years of experience in creating successful online campaigns. Austin's approach to developing, optimizing, and delivering web-based technologies has helped businesses achieve higher profit, enhance productivity, and position organizations for accelerated sustained growth.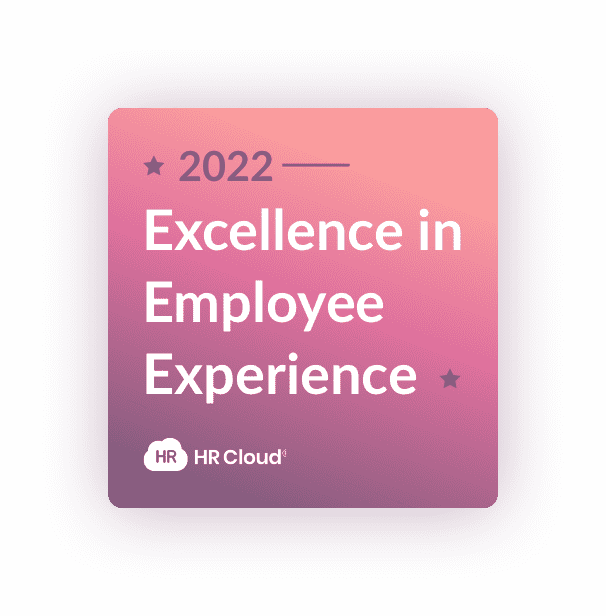 The HR Cloud Award
for Excellence in Employee Experience
Participation is free and winners receive:
A $25 Amazon Gift Card
Feature on the HR Cloud website and social media
Digital badge + certificate to share on your website recruitment materials
Apply Now
Keep Reading
16 Important Tips to improve employee loyalty in 2022
In a workplace, how your employee feels hugely impacts your company's productivity. So,
What are the Levels of Employee Engagement
In today's fiercely competitive market, employee engagement has evolved into a
Write for the HR Cloud Blog!
Join so many other talented HR professionals by contributing to the HR Cloud blog. To learn more, view our blog guidelines now.
Like What You Hear?
We'd love to chat with you more about how HR Cloud can support your business's HR needs.