How Technology Can Attract Top Talent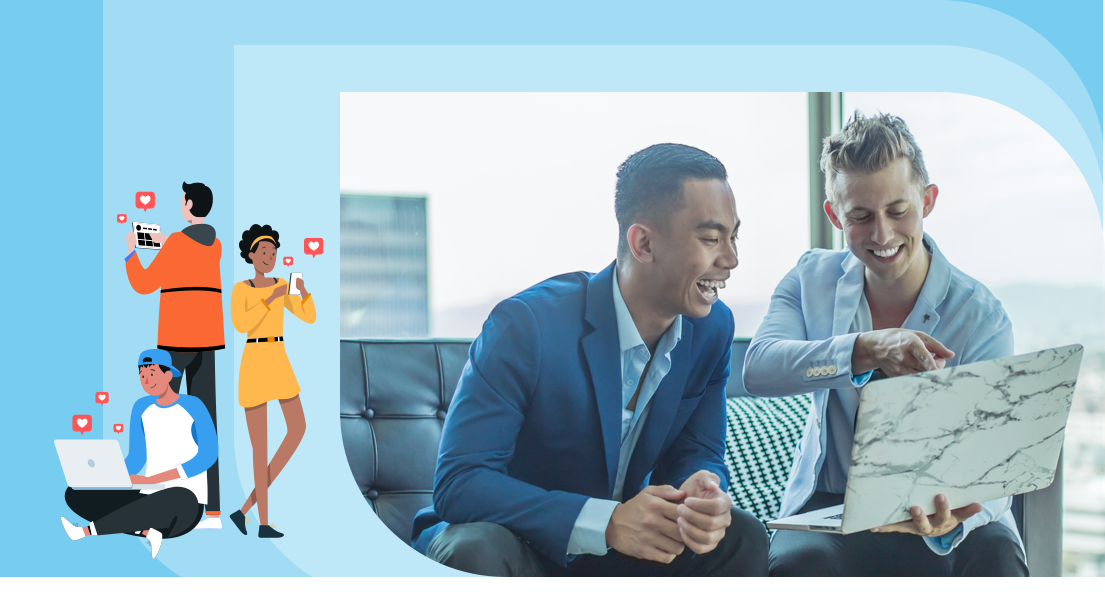 All companies want to hire the best employees, yet only some are able to consistently achieve this. Many times, it's because they are offering things that other companies don't. Some companies try to attract people with free breakfasts or company "swag"; This alone isn't enough to draw in the talented employees that people are looking for. Combine these offers with higher-quality technology and access to programs that increase efficiency and make their job more rewarding and fruitful.
Technology to automate the repetitive tasks
Repetitive tasks can often be the bane of an employee's existence, and can often be a major factor in the type of job that people want to take on. A study commissioned reveals the "world's most hated office tasks", and one of the most surprising aspects was just how much of the day is dominated by these repetitive tasks. According to the study, on average, employees spend over three hours a day on manual and repetitive tasks. Automating these tasks can allow your employees to work on more rewarding projects, ones that further the company more.
The removal of these manual and often monotonous tasks creates opportunities for your employees to complete more fulfilling jobs and more creative opportunities. Employees look for a job that would allow them to have a gratifying work experience, and feel as if they are contributing in a meaningful way to something bigger. The more opportunities that you can provide them that give them that feeling, the more attractive the position.
Kaylee Collins
HR Analyst of Osmose Utilities Services, Inc
"Our hiring managers now have a reliable system that is easy to navigate. Our HR team can actively monitor the process, and assist if needed, but Onboard has helped them save so much valuable time and effort while increasing data accuracy. All of this has helped us improve compliance and gives us a powerful tool to achieve even more results in the future."
Utilize the cloud as much as possible
Many companies are still not taking full advantage of the opportunities that the cloud can provide. The flexibility of being able to access all of your important information from anywhere with an internet connection, not to mention the speed, is an incredible asset for any business. The companies that don't use the cloud may view it as a passing fad, or not quite grasp the versatility of what the cloud can offer, but it's been around for a while now, and it's still evolving to offer the best services it can.
When using cloud services, it's important to make sure that you are connecting safely and securely, and a lot of businesses use a software-defined wide area network (SD-WAN) in order to guarantee that. SD-WAN helps keep all your information private by offering a secure and fast connection to various cloud applications.
What's so appealing about the cloud to potential employees, is the fact that it opens so many doors in regards to flexible work arrangements. Our HR solutions provide a cloud system to help human resources manage remote employees, a huge perk for candidates looking to work from home.
The cloud allows employees to have access to their data while on the road, working from home, or anywhere they can connect to the internet. This often lends itself to a more flexible work arrangement, which is great for anything from family emergencies to something more serious like the current predicament, shifting people to a work at home environment. This is a great option for employees, and one that lots of top talent are interested in.

Drive Engagement with great
Onboarding Experiences for New Hires
Start Free Trial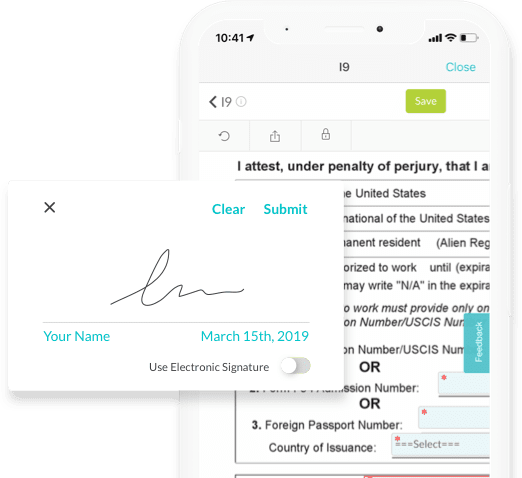 Offer remote-ready technology
In a similar vein, allowing your employees to work remotely is a great solution for both them, as well as the business. Maintaining high levels of productivity while giving them the ability to retain their job. According to the OWLLabs State of remote work 2019 report, out of the 1,202 full-time workers surveyed, 80% of the people that responded to the survey said that the ability to work remotely "would make them less stressed."
In addition, 80% also said that having the ability to work remotely "would make them feel like their employer cares." Having at least the option to work remotely is a massive draw for potential employees, and one that could attract high-quality workers. Remote work is even more important in the current landscape, and companies who were not remote-ready are struggling to keep up with their competitors.
Equipping company computers and technology with video conferencing software, such as Google Hangouts or Zoom can allow your employees to maintain a high level of communication even while working remotely, which is one of the biggest challenges. Without communication, the wheels tend to fall off of the proverbial train, but allowing for easy face-to-face interaction can help reduce that possibility, while keeping your employees sane.
Remote-ready technology is especially important as you scale a business; simply put, more people means more potential problems. More chains of communication, more groups and meetings, but hopefully more productive work of a higher quality. Making sure that they have the tools they need to work most efficiently, and from anywhere, is an attractive asset to potential employees, especially if you are looking to hire employees who will not be working on site. If you have multiple branches, this can also help ensure that all your employees are on the same page and firing on all cylinders.
Michael Hawkins
Franchise Owner of Interim HealthCare SLC
"Interim Healthcare SLC needed HR technology, and we're pleased with the results we've gained from HR Cloud's solutions for recruiting, onboarding, and employee engagement. Yet it's an opportunity for all Interim franchises. It would be so great if each franchise owner could implement similar solutions to replace legacy systems that might not work as well as they should."
Make sure employee's data is secure
With more and more information and data being transferred to the cloud, the protection of that data is more important than ever. While the digitalization of the workplace is encouraged, it's also necessary to make sure that you are taking the right precautions to protect not only the company's data, but also the data of its employees. Data breaches are very much a real thing, and they can happen to companies of any size. They are not a one-time problem that goes away after some time, but rather can cause long-lasting damage through a lack of trust not only from customers, but also from current and future employees.
Many companies offer high-level security options for their employees, which is highly encouraged. If any employees are traveling due to company work, providing them with options that work while outside of the office is recommended as well. Connecting to any type of public wifi or internet connection brings with it a slew of potential security issues, most of them however, can be addressed through the use of a VPN. A virtual private network can help your employees keep their connection secure, and in turn, keep any of their personal or company information out of the wrong hands.
Having a company that takes steps to keep the private information of their employees secure can be a great factor for hiring future employees. Knowing that the company puts the security of their employees as a top priority is especially important in an age where almost everything is online.
Use simple software to streamline processes
It's no secret that using outdated technology and antiquated programs can cause a great deal of unnecessary stress and frustration for employees, especially when working remotely. This can be a large factor when it comes to choosing where potential employees would want to work, and companies that are constantly looking for the smoothest and most effective ways to work can often have a leg up on the competition.
One of the most important pieces of technology you can offer your employees, especially for growing businesses, is some kind of project management software, one of the most commonly used being Hive. Project management tools are invaluable when you are trying to keep track of multiple projects which each have multiple tasks that need to be completed by certain dates.
Often it can become very difficult to determine and retain the knowledge of who is responsible for what, and how many different tasks need to be completed. Hive and other project management tools can allow you to create separate workspaces for each task, break it down into different "sub-tasks" and assign tasks on the lowest level. There are multiple different views you can work off of ranging from seeing tasks sorted by the individual responsible for their completion, or by the due date and so on.
It's also important to make sure that you have a company-wide messaging system in place. This allows for quick and agile communication between employees and departments, to make sure that everyone is communicated to properly. Alignment between teams at a company has been identified as one of the "top management and culture challenges globally" in the State of Work study conducted by Slack and GlobalWebIndex.
Creating more efficient ways for communication to be conducted across all aspects of the company, from project management to general information, can help employees feel more included in decisions and the inner workings of the company. Understanding the decisions that a company makes, and how they are being made, is an important factor in choosing a workplace. Many employees highly value transparency and the ability to identify the change that their work is creating, all of which are highlighted and encouraged through simple software and streamlined communication.
Ensuring that your company can attract and retain the highest quality employees means that you have to offer them the highest quality technology. Allowing for more impactful work though automation or giving them flexible and efficient working environments is a big draw. Maintaining communication while remote, securing their data, and creating additional roads of modernized communication can all show potential employees that your company is prepared to give them the best work experience that they can't find elsewhere.

A New Way to Manage
Frontline Workers and Remote Teams
Start Free Trial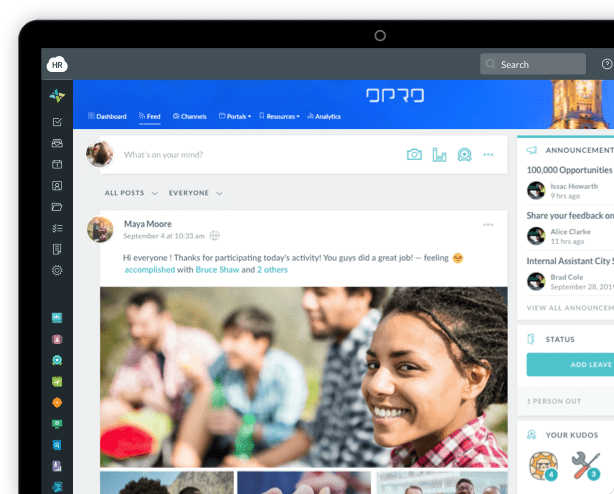 Keep Reading
Why do New Age Working Models demand a Huge Focus on Employee Engagement?
An organization is nothing without its employees. Hence, handling them with care is the
How to Develop and Sustain Employee Engagement
Organizations have discovered that customer satisfaction makes clients stay, but their
Write for the HR Cloud Blog!
Join so many other talented HR professionals by contributing to the HR Cloud blog. To learn more, view our blog guidelines now.
Like What You Hear?
We'd love to chat with you more about how HR Cloud can support your business's HR needs.