Trusted by leading companies focused on employee culture and experience






Metrics that matter
Our powerful analytics can help you understand every part of your HR Cloud solution and its impact on your business. Metrics related to onboarding, collaboration, recognition, and more give you the real-time insight you need to drive your business.
Measure Real ROI
Too many teams simply don't know if their investment in HR software or an employee experience platform is paying off. Our analytics and reporting tools help you understand your total ROI and how it could be improved to justify your investment.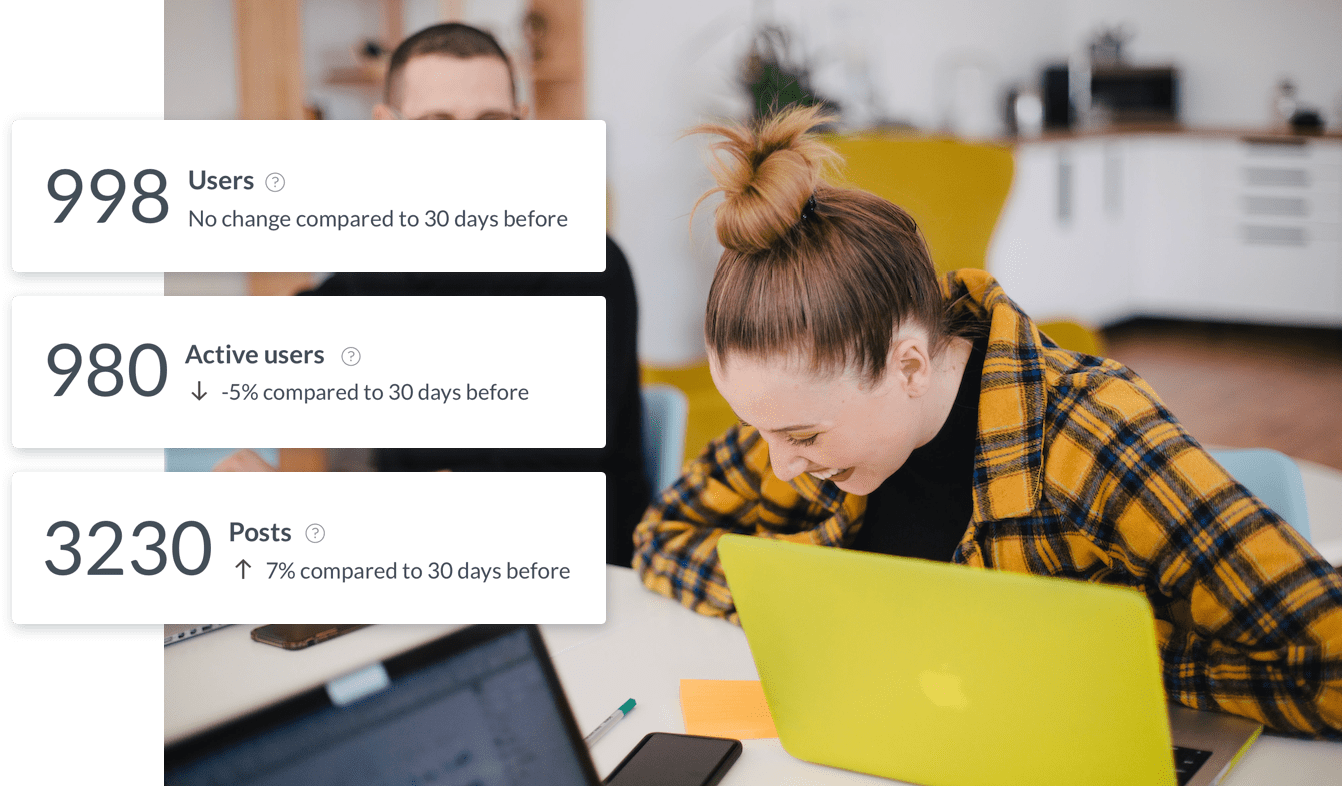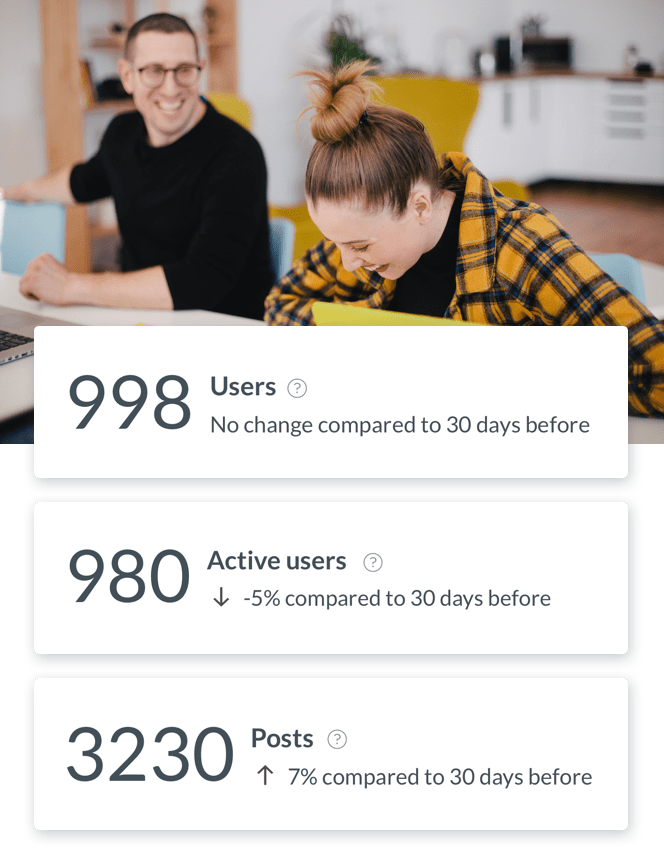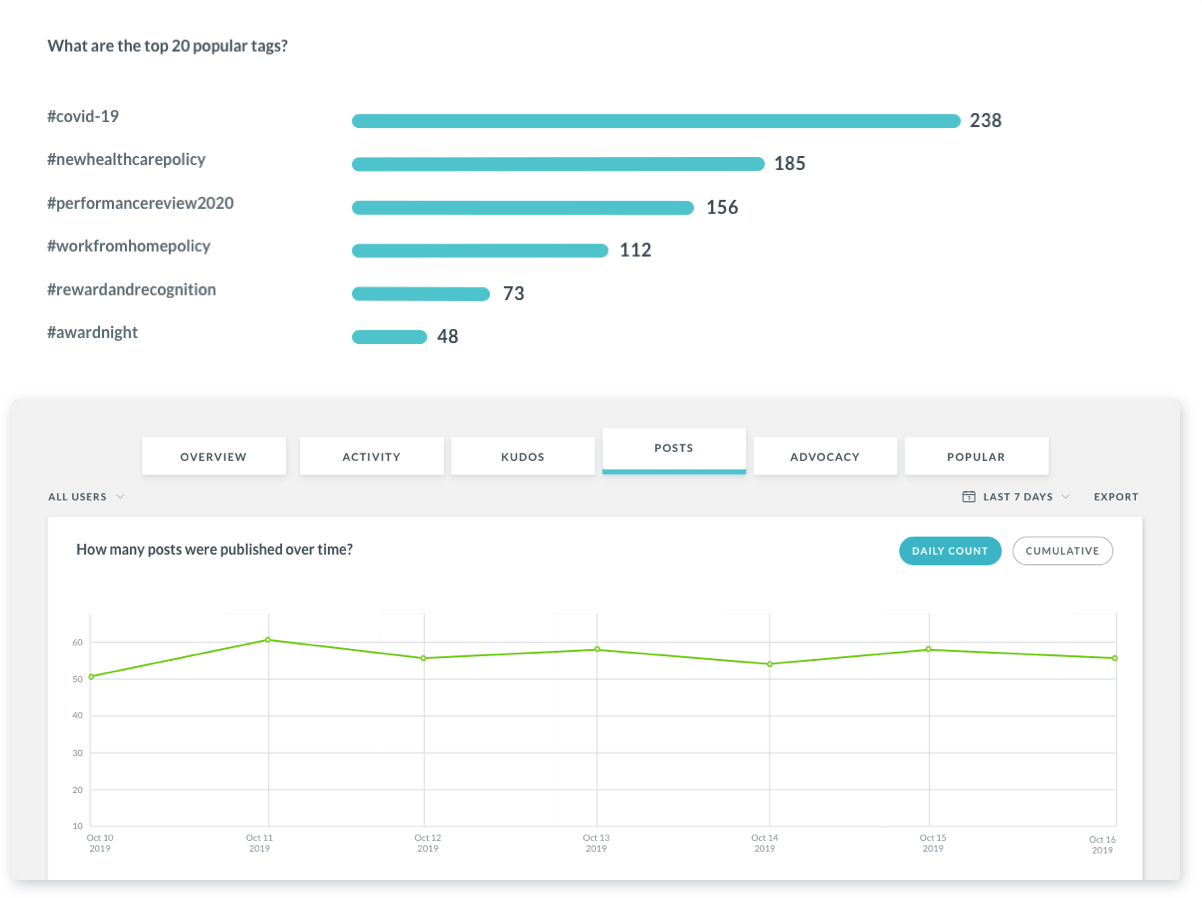 Collaboration Metrics
Collaboration is a huge part of the employee experience and can be a significant factor in improving employee engagement. Our reports let you see how employees are working together. This helps identify trends, gaps, and even new opportunities for improving teamwork.
Employee Advocacy Analytics
Drill down into employee advocacy analytics to see who are your most loyal brand advocates. See which posts were shared, how often, by which channel, and by which employee-valubale insights to help you create more productive advocacy content in the future.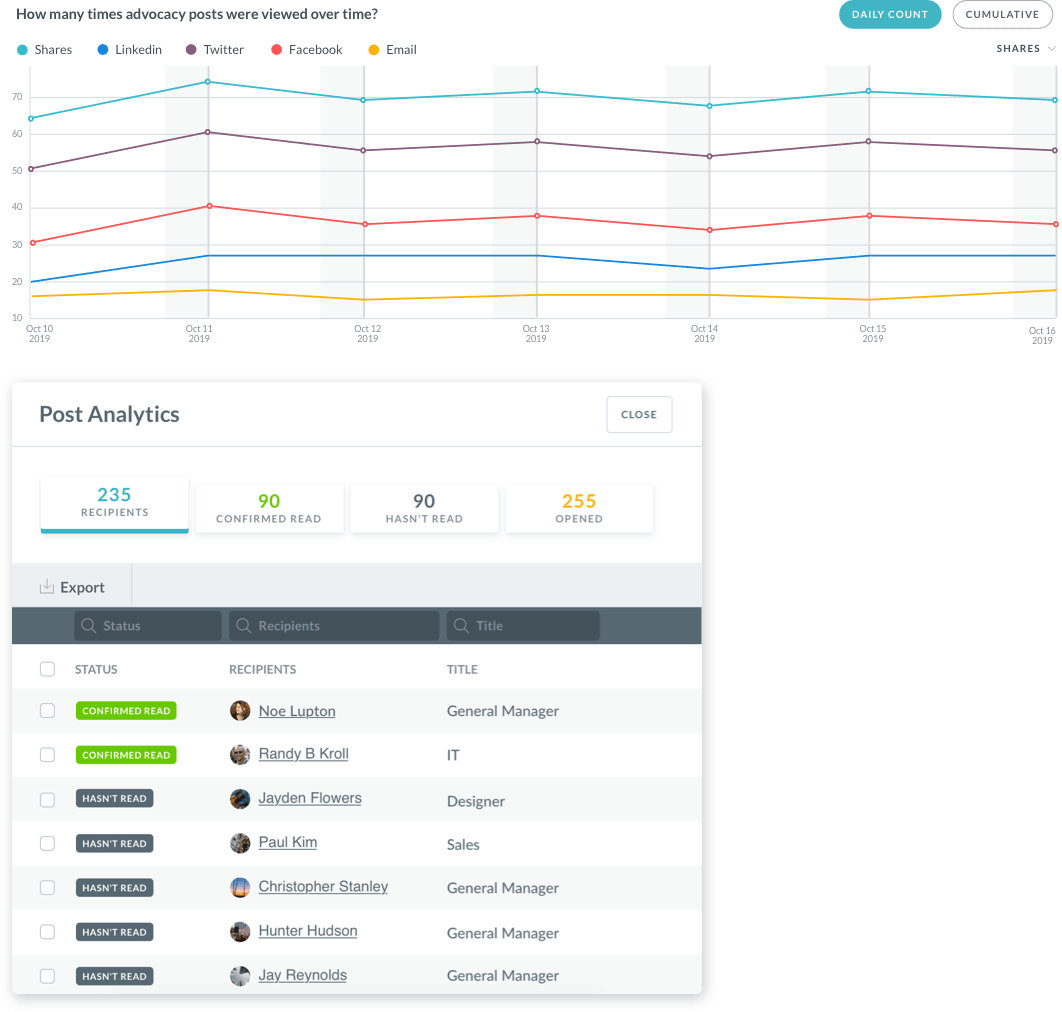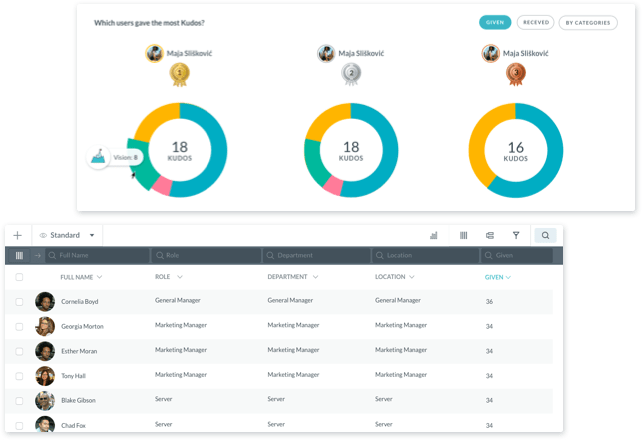 Profile Analytics
Comprehensive profile analytics give you all the information you need to understand user actions and behavior. Drill down to see all user activities, including an intuitive overview, the total number of posts, kudos given and received by category, and much more.
Third-party Analytics
Take advantage of standard APIs to connect to third-party analytical tools for even more analytical insight.