6 Employee Engagement Ideas Beyond the Pandemic-Era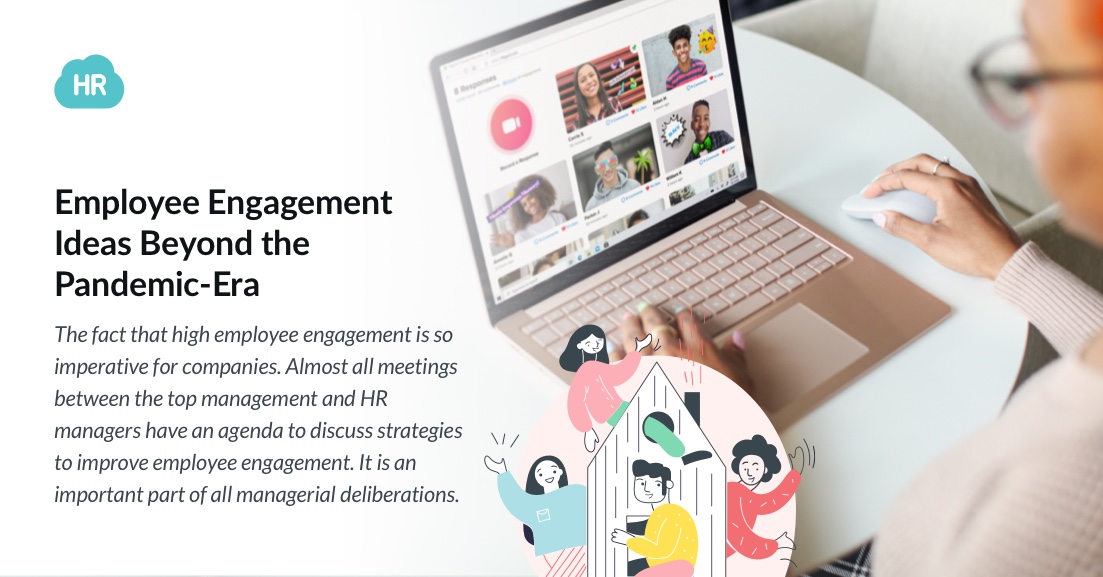 Research by Gallup concludes that employee engagement has a direct correlation with profitability. Teams with high engagement can upscale a company's profitability by 21 percent. This speaks for the fact why high employee engagement is so imperative for companies. In fact, it is a buzzword in contemporary corporate culture. Almost all meetings between the top management and HR managers have an agenda to discuss strategies to improve employee engagement. It is an important part of all managerial deliberations.
From offering higher incentives to creative team-building activities in the work environment, companies are trying all tricks. Still, as per a recent Gallup report, 51 percent of workers are disengaged in their jobs. Moreover, the pandemic has further added to the hurdles of driving high engagement. Almost every organization going remote, and most employees working from home. Employers and HR managers now have greater challenges in terms of keeping employees motivated by creating a conducive work environment.
Having said that, in the pandemic era, employee engagement strategies have undergone a complete overhaul. A large part of the global workforce is into remote working at present. Hence, the larger focus of engagement strategies is on remote employees and virtual activities. It is undeniable that the pandemic has unimaginably transformed the corporate world. It, therefore, makes complete sense that engagement strategies are aligned with the prevalent changes.
However, the question we must start to ponder upon is that how things will be after the pandemic. Now the world seems in much better control of the COVID-19 pandemic. The discussion that now needs to be on the table is about post-pandemic scenarios. What does the future hold for the corporate world? What will be the best business practices in a normalized world post-COVID-19? Will the present engagement ideas be relevant in the future of work? Before we answer these questions, we must delve deeper to know what the future of work looks like.

Get a $5 Gift Card for Free!
Your time is valuable. Book (and attend) your demo of HR Cloud.
Request a Demo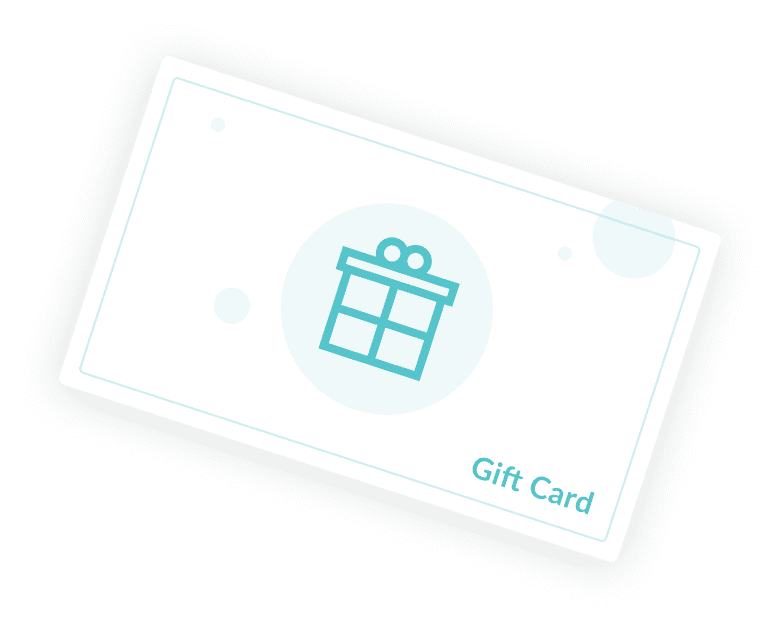 The Future Of Work Beyond COVID-19
Telecommuting emerged as a safe and viable alternative in the pandemic. Businesses could sustain the impacts of a global pandemic, courtesy of technology. However, it would not be incorrect to say that virtual workplaces were a matter of time. The pandemic may have added more velocity to the transition that may have happened anyway. Besides, there are some fascinating merits of remote and hybrid company culture. Hence, many organizations are keen on continuing remote operations even after the pandemic. While it will have cost benefits for the employers, employees will have better prospects for a suitable work-life balance.
As cited by Forbes, 70 percent of workers will work remotely for a minimum of five days a month by 2025. To add, a Gartner CFO survey suggests that around 74 percent of employers are keen on shifting their employees to permanent remote work. Moreover, as per the JLL Human Experience Survey, 66 percent of employees expect to work in hybrid cultures post-pandemic. Given these insights, the future of work looks a lot synonymous with remote and hybrid working.
These projections hint that hybrid working or telecommuting may soon become the status quo. Hence, a large part of the workforce may be working from home most of the time.
Henceforth, not many companies may return to traditional workplace models after the pandemic. Given the cost-effectiveness of telecommuting, they will gravitate more to the idea of going remote. Hence, employee engagement ideas for the future need to be coherent. The strategies for driving engagement ought to be relevant to hybrid and remote working cultures.
HR managers will have to take these considerations into account. Thereafter, they need to devise the most worthwhile strategies with a futuristic perspective. The ideas need to be outstanding and effective across the new domains of working culture. Let us underline some of the most worthwhile employee engagement ideas for the post-pandemic era.
Progressive strategies for driving employee engagement beyond the new normal
1. Promoting greater employee autonomy
No employee likes to be micromanaged or being monitored at all levels. One basic expectation that the new age workforce has from jobs is autonomy. Employees anticipate that their employers should exhibit trust in them and hence offer more autonomy and flexibility. In fact, in hybrid and remote cultures, this expectation will grow further. Employees are better engaged at work when they are trusted with responsibilities. Employer's trust boosts employee engagement as well as the overall morale of teams.
Remote employees feel empowered when they have the autonomy to do things their own way. They portray greater engagement and commitment levels when they are offered flexible remote working. You cannot attract the greatest engagement in your employees with traditional 9 to 5 working anymore! Flexibility is the new motivator for employees. If you want your employees to go the extra mile, you will need to take a few progressive steps as well.
The University of Birmingham's research reveals the positive effects of workplace autonomy. It states that employees who have greater autonomy have higher levels of job satisfaction. Hence, for hybrid and remote teams, autonomy will be a great idea! Companies that are smart enough have already realized that flexibility is an important part of the new normal. It is noteworthy that more than 70 percent of people with college degrees prefer to work in companies offering flexibility. So, when you design your company's hybrid model, make sure there is a greater provision for autonomy and in your remote company culture. Empowerment is what can propel employee engagement full throttle.


2. Inspiring a culture of wellness
The pandemic has been hard on everyone's mental health. The apprehensions and negativity linked to the pandemic have tested everyone's sanity to the core. Hence, employees are now particular about their wellness. They would rather perform better in a workplace that supports their mental well-being. On the contrary, they might quit if a company does not support their mental health. As cited by Shortlister, there is an increasing demand for mental wellness initiatives in the workplace. To add, as per Hub International, there can be a 54 percent increase in employee morale due to wellness initiatives. Also, employees will be able to maintain a better work-life balance when employers support their mental health.

Hence, the idea of employee wellness needs to go beyond the pandemic as well. Even when we would no longer be needed to wear face masks, wellness in the workplace will still be essential. In fact, even if a company goes remote by all means, it will need to support the wellness of its employees. Employees are vulnerable to burnout, anxiety, overwhelming stress, and fatigue even in freelancing jobs or when people work remotely. When it comes to inspiring motivation in employees, promoting wellness is a great idea! Companies will need to come up with thoughtful and more comprehensive employee wellness programs for driving high engagement.


3. Creating effective channels of communication
Communication was, communication is and will always be the key to organizational success. Communication facilitates the flow of information, sharing of goals, and effective collaboration. However, not more than 6 percent of companies communicate goals every day. This insight from ClearCompany reveals where companies are missing out on the game. If companies need to do well in the future, they will have to lay greater emphasis on communication. In a future that will be centered around telecommuting, companies need to identify the most effective digital channels of communication.
Another insight from SalesForce elucidates on the significance of communication. 86 percent of employees or executives state that lack of communication is the key reason for failures. How the future of work is shaping up, communication and collaboration challenges will rise further. So, you will have to depend on technology and artificial intelligence for team communications. It will ensure that team members have updated information at all times. Effective communication along with conveying clear goals boosts employee morale.
You may already be using technology for the same, but better tools will be needed in the future. Investing in state-of-the-art technology and employee engagement applications today can prove to be a game-changing move. Investing today in futuristic technologies can be the perfect competitive advantage. Besides, it will ensure that engagement is high at all times, even among remote teams.
4. Extending rightful recognition to remote workers
Irrespective of other changes in the workplace, recognition will remain salient to high engagement. According to HubSpot, 69 percent of employees are willing to work harder if they receive sufficient appreciation. When employees receive well-deserved recognition, they are happy to go the extra mile. Hence, HR managers will need to find ways to extend recognition to remote employees for high employee engagement. In hybrid teams, there should be a parity between the kind of recognition that co-located and remote workers get.

There is a need to find ways to recognize achievers in front of their peers using virtual platforms. While recognition will enhance an individual's motivation, it will also set the bar for others. Besides, remote workers may feel a lack of emotional connections with their team members. Recognition for their effort will also help to challenge the feeling of isolation in them. Therefore recognition serves multiple purposes in the pursuit to improve employee engagement.
5. Virtual corporate activities
Team building, emotional connections, employee relationships are sacrosanct to the cause of employee engagement. However, in remote or hybrid cultures, these connections may take a back seat. There will be minimum in-person interactions among employees, and that will affect relationships. Given that, it requires concentrated efforts on the part of HR managers to make room for cordial employee relationships. Such fun activities will also give them a platform to bust their stress and be better engaged at work.

Moreover, when a new employee joins a company, connections will be significant. New employees would need to foster amicable relationships with colleagues for work efficiency and collaboration. So, various virtual activities and online corporate games need to come into the picture. From the virtual onboarding of new employees to promoting working relationships between teams, the future of work will require far more creativity and innovation. For that, HR managers need to see how they can leverage technology to the fullest.
6. Continuous feedback mechanisms
Virtual workforces will require streamlined feedback systems to keep efficiency high. Managers will need to ensure that they share continuous feedback with their teams. In fact, companies are now recognizing continuous feedback mechanisms as the key to performance management. Continuous feedback mechanisms will ascertain incessant improvements in work efficiency. In addition to enhancing organizational performance, incessant feedback will also ensure professional development and learning in employees.
However, it is important that managers identify suitable channels for feedback sharing. Collective or team feedback sharing in remote teams can be a hassle for a manager. Hence, identification of the right platform or channel is essential. Moreover, peer-to-peer feedback will hold on to its immense significance even in the post-pandemic era. Also, it is vital for you to know that, as per Hubspot, more than 95 percent of employees will disengage in the absence of feedback. Therefore, remember, you need to build a system of feedback sharing for high engagement.
To encapsulate, there is a dire need to think of employee engagement beyond the pandemic. You need to devise strategies that will prove beneficial and effective in the longer run. For that, the overview of the future workplace trends mentioned above will be of great use. As an HR manager, you need to keep evolving employee engagement ideas based on changes in the corporate environment. It is always better to be one step ahead of others and be prepared for the future. The above verticals of employee engagement and motivation will matter the most in the future.
About Author: This article is written by our marketing team at HR Cloud. HR Cloud is a leading provider of HR solutions, including recruiting, onboarding, employee engagement, and intranet software. Our aim is to help your company improve employee engagement, employee productivity, and to save you valuable time!
Keep Reading
What are the Levels of Employee Engagement
In today's fiercely competitive market, employee engagement has evolved into a
7 HR Strategies for Improving Employee Onboarding
Write for the HR Cloud Blog!
Join so many other talented HR professionals by contributing to the HR Cloud blog. To learn more, view our blog guidelines now.
Like What You Hear?
We'd love to chat with you more about how HR Cloud can support your business's HR needs.