We've created cutting-edge software for onboarding new
employees that's both intuitive and streamlined.
We've created cutting-edge software for onboarding new
employees that's both intuitive and streamlined.
Request a Demo
69% of employees are more likely to stay with a company for three years if they experienced great onboarding.
Organizations with a standard onboarding process experience 50% Onboarding Trendsgreater new-hire productivity.
First Days Should be Fun
Meet the last onboarding solution you'll ever need. Onboard by HR Cloud takes the sting out of first day formalities so new hires can focus on the fun and not the forms. Our award-winning software is here to streamline your onboarding system and give you the tools it takes to make first days great. Employee engagement begins day one with Onboard.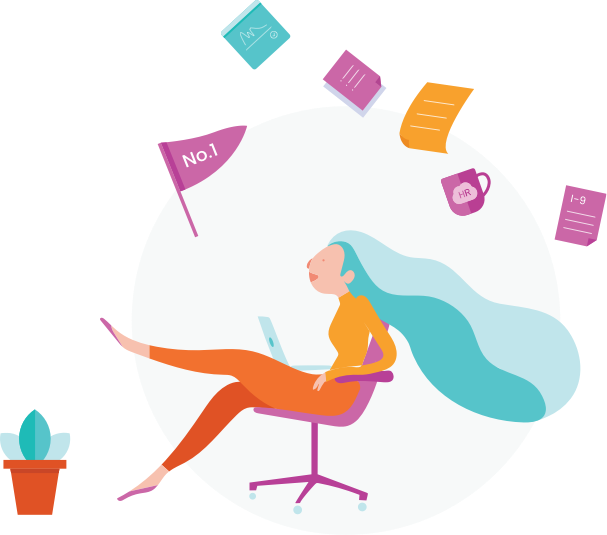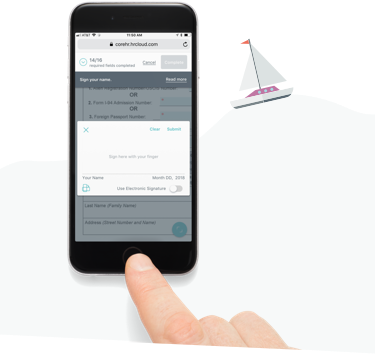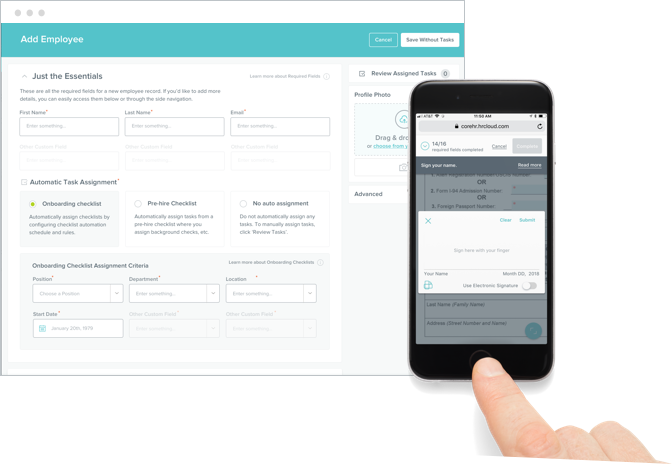 Smooth Sailing
from the Start
With HR Cloud's onboarding program, employees spend their first day learning the ropes, not wading through paperwork. Automated intro emails, easy-fill forms, direct deposit setup, and paperless, e-sign enabled processes make onboarding new hires easy, so they can buzz through checklists and onboard themselves before their start date.

Personalized Portals
Meet and greet new hires with custom employee portals that open the door to your company's culture. Personalized landing pages let onboarding managers tailor the first-day experience for any position. Deck out pages with a company logo and upload videos, handbooks, and any other essentials a new hire may need.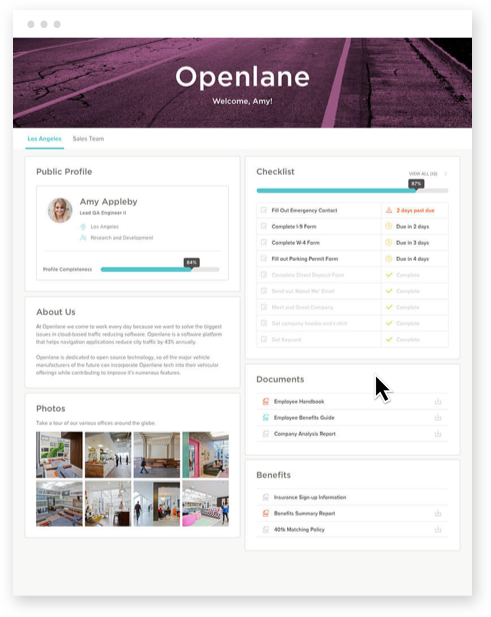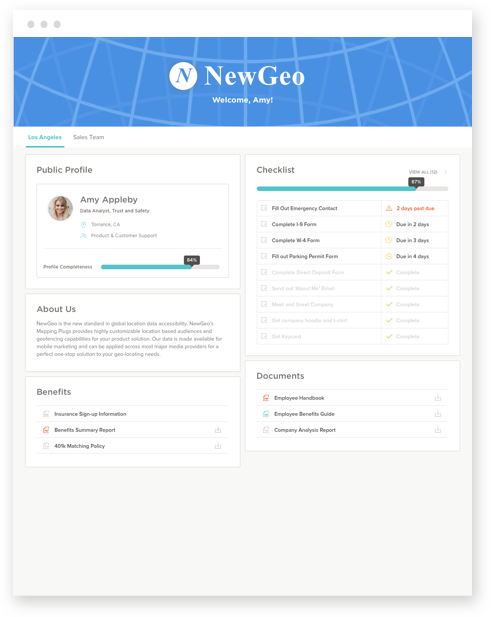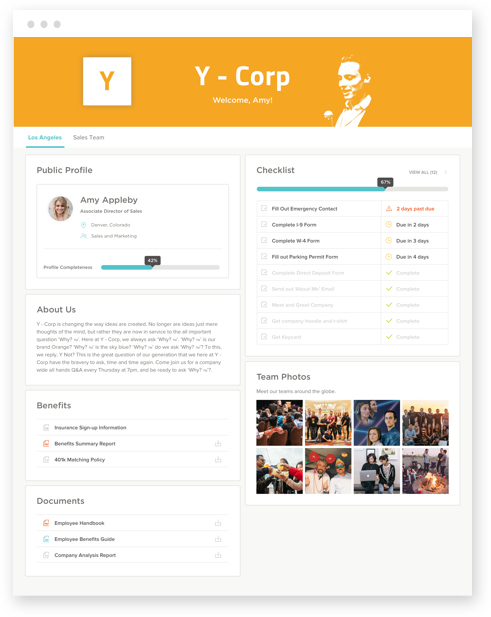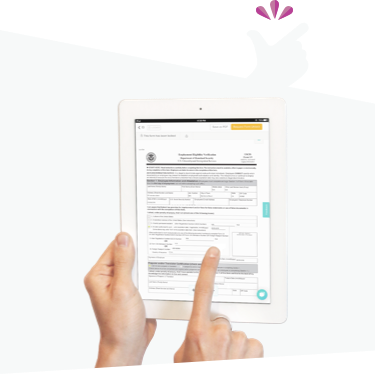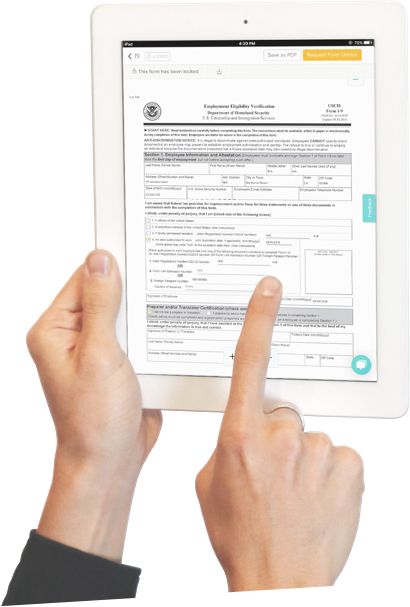 Set Compliance
to Easy Mode
Did you know you have only three days after a new employees first day to complete their I-9 document or risk facing penalties of $1000 or more?
Our employee onboarding software makes sure forms are filled and deadlines are met. Avoid costly penalties and meet employment verification requirements. Streamline the E-Verify process and electronically sign, store, and audit I-9s and other onboarding documents on any device.

Magnify Your Oversight
Always know what's next on the horizon. The intuitive dashboard and easy-to-use notifications keep you up-to-date on employee progress throughout the onboarding process. Our onboarding software tracks paperwork, schedules deadlines, and remembers those pesky little details. Onboard lays it all out so you can see exactly what's missing, and who's missing it, so you have time to find it.