A guide for recruitment processes that will help you hire top talent.
Chat with an HR Process Consultant for free today!
Have a question on how HR Cloud can help streamline your administrative processes? Sign up to speak to a real human and HR technology expert, who'd love to chat!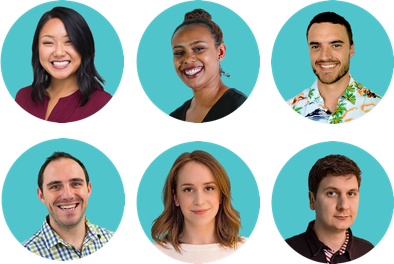 Why Customers Love HR Cloud


Elisa Garn | HR Executive
Elisa Garn
HR Executive
Christopherson Business Travel
"As far as what this product has done for our company, we went from zero process to a streamlined, efficient, organized onboarding experience for our new hires which receives rave reviews from our managers and new employees.
As a company dedicated to employee experience and employer of choice status, this was in our top 2 initiatives of 2018 and well worth the investment.
"

Carrie Dircks | Director of Human Resources
Carrie Dircks
Director of Human Resources
Peterson Companies, Inc.
"
My favorite feature of HR Cloud is simply the ease of onboarding.
I don't have to wonder how our new hires are doing with their paperwork; I can log in and see their progress for myself. Not having actual papers to potentially lose is another huge plus."

Bryan Walley | Chief Operating Officer
Bryan Walley
Chief Operating Officer
Exactuals
"The onboarding process involves many groups, has strict legal compliance requirements, and is one of the first ways a new employee experiences the company.
HR Cloud allows us to automate these complex processes with full audit tracking and reporting
, all while giving our new team members a modern, convenient experience."

Tony Le | Sr. Director, Global HR Operations & Talent Acquisition
Tony Le
Sr. Director, Global HR Operations & Talent Acquisition
IAC Publishing
"
HR Cloudmakes onboarding feel personal and custom branded.
The application considers the end user experience as much as the back end process, and that is why they stood out from the others."

John Closs | Analyst and Product Manager
John Closs
Analyst and Product Manager
NEOGOV
"Using onboard, we seamlessly introduce new hires to our company and are able to customize the onboard process to fit our brand. Not only are new hires pumped up about starting work, they're more productive.
We also use workmates as our company social engagement hub. It's a fun way to keep everyone connected and create office synergy
"